J. Geils Band's 'Live—Blow Your Face Out' Revisited
by Jeff Tamarkin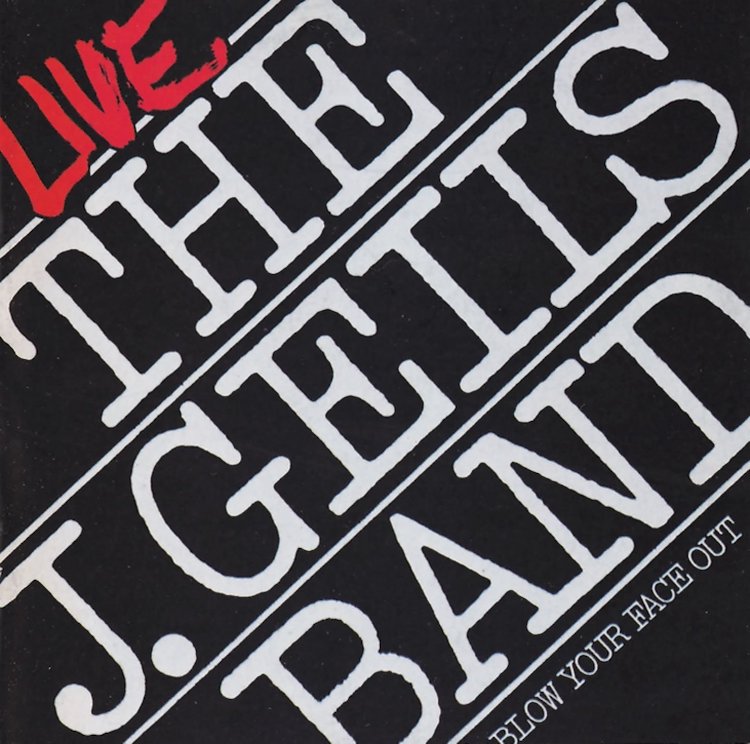 Many bands go through stylistic changes over the course of a career, but few as drastically as the J. Geils Band did after more than a decade together. Although their lineup remained constant from their formation in Boston in 1968 until frontman Peter Wolf's departure 15 years later, the sextet seemed to alter its course musically almost overnight with the arrival of MTV in the early '80s.
Prior to that, the band—Wolf, guitarist J. Geils, keyboardist Seth Justman, harmonica player Magic Dick, bassist Danny Klein and drummer Stephen Jo Bladd—was all about the party, putting on hyper-dynamic performances that explored their collective love for vintage R&B music. Their concerts were seismic events that left audiences as sweat-drenched as the musicians, and their albums sold moderately well, with one, 1973's Bloodshot, scraping into the top 10.
Come 1981, the band switched gears, going for a more mainstream rock sound that played well on the brand new music video channel that was all the rage. Old fans were left scratching their heads, but the move paid off—"Centerfold," released in late 1981, became the J. Geils Band's first and only #1 single, followed by the #4 "Freeze-Frame" early the following year. Suddenly, they went from filling theaters to rocking arenas. And although they'd lost little in terms of the strength of their performances, they had undeniably become a different kind of band.
And then, just like that, it was over: Due to personality clashes and disagreements over the band's creative direction, Wolf left. The JGB continued without him, releasing one last album in 1984, but without their main focal point pacing maniacally all over the stage, audiences lost interest.
Listen to "(Ain't Nothin' But a) Houseparty" from Blow Your Face Out
Related: The final interview with the late J. Geils
What they left behind cannot be denied, however, and perhaps no document best sums up the madness of a prime-era J. Geils Band show as Live—Blow Your Face Out, the two-LP set they released on April 22, 1976. It wasn't their first live album—that had been 1972's Live Full House. But while that first effort, recorded in Detroit's Cinderella Ballroom, had captured the manic energy and superb musicianship of the band, Blow Your Face Out took it to another level entirely.
Recorded the previous November at the hometown Boston Garden and back in Detroit, this time at Cobo Hall, Blow Your Face Out showed the band's evolution over those four years from gritty club act to full-blast rock 'n' soul bacchanal. "The band was known as a strong live act, and there was always great demand for more live stuff," Wolf told this author in an early '90s interview about the album. "There were the Red Sox, the Bruins and the Celtics, Boston's hometown sports teams, and then there was Geils. And we always considered Detroit our second home. Detroit adopted us while we were still out on the road traveling around in a station wagon, eating sardines and sleeping in strange places. When we'd get to Detroit we'd come marching in and ripping out. They knew how to party and appreciated a band that knew how to give one."
Listen to "Shoot Your Shot" from Blow Your Face Out
Where Full House had featured several of the band's setlist staples, including covers of the Contours' "First I Look at the Purse" and John Lee Hooker's "Serves You Right To Suffer," for Blow Your Face Out the JGB decided to include some newer material and a handful of tunes they'd performed earlier in their career. "Also," said keyboardist Justman in the '90s, "we had developed a sense of how important musical dynamics are in moving an audience, how the music and showmanship were tied together in a way that one would enhance the other. You can hear on this record how each musician transformed his studio playing for the stage. Everyone got a chance to stretch out. The guys in the band are powerful instrumentalists," he continued, "and Peter was a guide who took you on a tour of the band. We had been underdogs who'd kicked and scratched and crawled our way to the top. So once we were there, we appreciated our fans as much as they appreciated us. And we all dug the music together."
Watch the J. Geils Band perform "Southside Shuffle" live in 1977
Blow Your Face Out begins with "Southside Shuffle," co-written by Wolf and Justman for Bloodshot. "It was one of those songs that helped make even the biggest hall more intimate," said Justman. Another song from the same fan-favorite album, "Back to Get Ya," follows, displaying the band's affinity for the funk sound of the day. Next up is a cover of Jr. Walker and the All-Stars' "Shoot Your Shot," a huge influence on Magic Dick's harmonica playing, followed by "Musta Got Lost," one of the Geils crew's most popular tunes, originally found on their 1974 Nightmares album.
Listen to "Musta Got Lost"
That performance is preceded by a classic Peter Wolf "woofuh goofuh" rap, which, he says, "was totally spontaneous. At that time all the raps I did were basically spontaneous. I just started wandering, and no one knew where I was going. After the album came out, a lot of people started calling out for the rap at shows, but I couldn't remember it. I remember having to relearn the introduction from the record while on the road. I guess because of the popularity of the rap, it became one of our most requested songs. This song captured a lot of what we did live as far as the interaction between the band and the audience."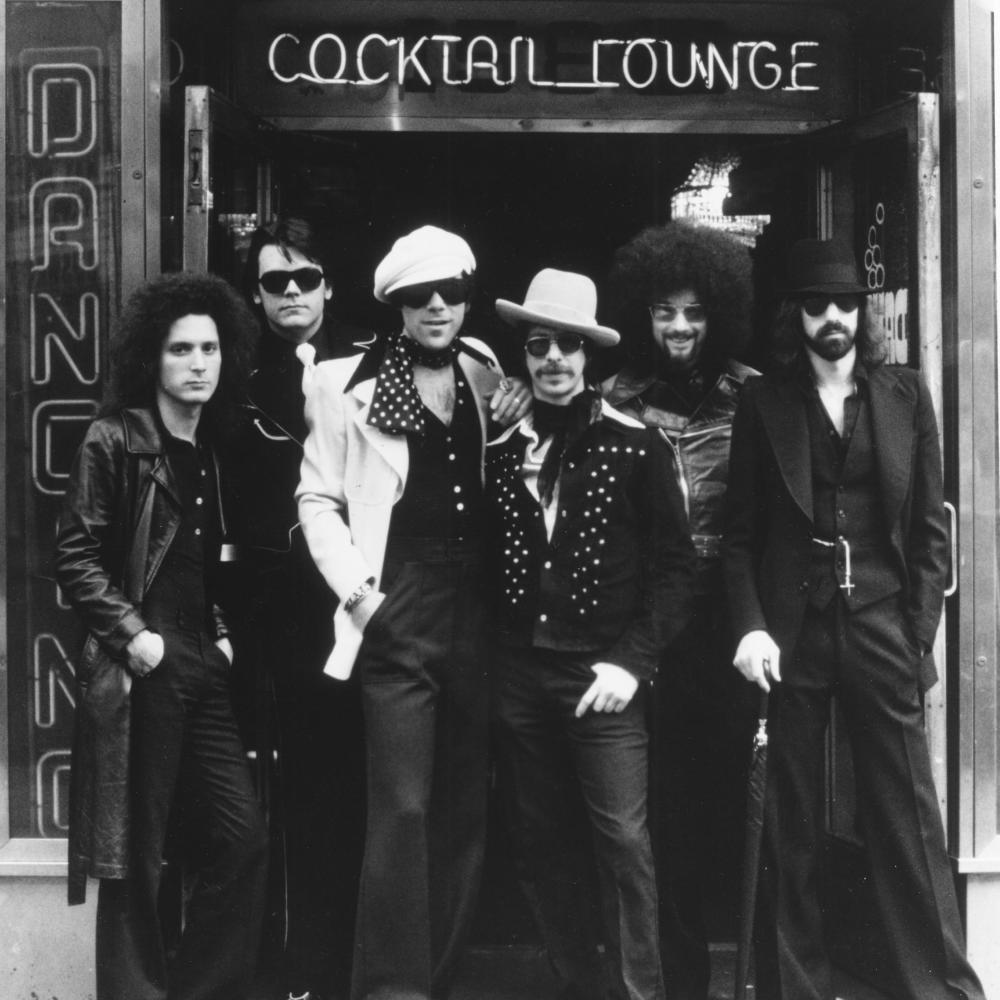 A cover of the Supremes' "Where Did Our Love Go" allowed the band to pay its respects to Motown and preceded a rare foray into country music with the 1954 classic "Truck Drivin' Man," a song Wolf happened to love. "Love-Itis," from the band's 1975 Hotline album and originally cut by the obscure Harvey Scales and the Seven Sounds, was, said Wolf, "just a straight-ahead rocker," and then came an abbreviated take on "Lookin' for a Love," previously a hit for the R&B group the Valentinos, featuring Bobby Womack. The band rarely missed a chance to play the tune and had already included it on 1971's The Morning After and the first live album.
Listen to the Geils Band's take on the Supremes' "Where Did Our Love Go?"
Before the sextet got much further, they kicked into "(Ain't Nothin' But a) Houseparty," as definitive a J. Geils Band song as any. The song, originally recorded by a Philadelphia group called the Show Stoppers, had led off Bloodshot and audiences never tired of it. "We enjoyed finding songs that we thought were great, but that radio hadn't played extensively or people might not have known, and paying homage to these artists," said Wolf.
"So Sharp," another remake, came from the discography of R&B band Dyke and the Blazers, and was previously featured on the JGB's album The Morning After. Next up was "Detroit Breakdown," written—as were so many of the band's originals, by Wolf and Justman. "When the Geils Band would roll into Detroit, it would be a nonstop party for seven days and seven nights," said Wolf. "We'd be tail-draggin' out of there. We'd really try to blow the roof off the place." Another Wolf-Justman original, "Chimes," from 1973's Ladies Invited album, follows, and then "Sno-Cone," the band's take on an Albert Collins blues favorite. "This was a chance for J. to solo and for everyone to do their stuff," said Wolf. "We used to do it as an opener to let the crowd know what was coming."
Listen to "Detroit Breakdown"
"Raise Your Hand," written by Eddie Floyd of "Knock on Wood" fame, leads to another original from Bloodshot, "Start All Over," one of the band's more serious efforts, arising out of a tragedy that left a friend of Wolf's, "my first sweetheart," dead. Finally, Blow Your Face Out bows out with a revved-up Justman-Wolf original, "Give it To Me," inspired by the same woman from the "Start All Over" tale. She'd brought back some early reggae records from England, recalled Wolf, and he and Justman decided to write in that then-new style. "It was a big hit until it got banned from the radio," remembered Justman. "They said the lyrics were too suggestive. That's hard to believe, because a few weeks later, Chuck Berry's 'My Ding-A-Ling' came out and didn't get banned, In fact, it went to #1. So who the fuck knows?"
Related: How the Geils Band broke through with "Centerfold"
Live—Blow Your Face Out entered the Billboard albums chart in May 1976 and only rose to #40, but it's often seen today as one of the great live albums of its time, the most definitive live recording by a band that truly knew how to work the crowd into a frenzy. J. Geils himself has since passed away, Wolf and some of the others still perform, but the entity that was the J. Geils Band has unjustly been forgotten save for those couple of big radio hits late in their run. Shame, because this, not that, was the stuff that made them great.
Listen to "Give It to Me" from Blow Your Face Out

Latest posts by Jeff Tamarkin
(see all)