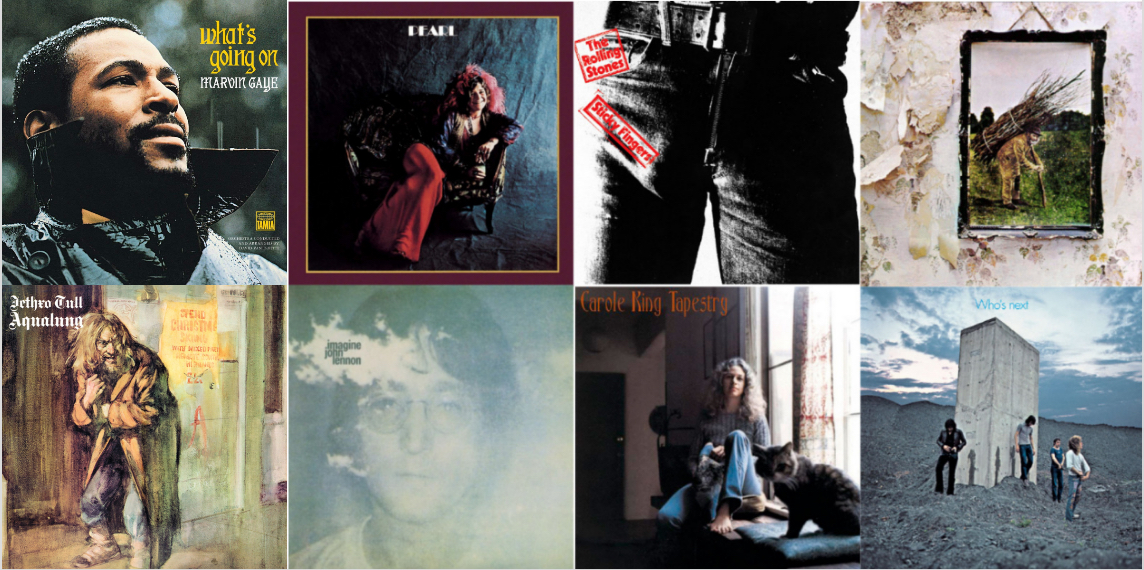 As we said in our article, "1971—The Year in 50 Classic Rock Albums," the 1960s was definitely over. By '71, several movements that had only been hinted at during the '60s—heavy metal, the singer-songwriter boom, prog and art-rock, etc.—were beginning to emerge as serious forces, and while most of the great artists of the '60s were still going strong, new names were starting to dominate.
In this timeline, you'll still see many familiar artists that '60s rock fans had loved—the Beatles were still prolific (albeit now individually—they split in 1970); the Stones, the Who, Pink Floyd, Jefferson Airplane, the Beach Boys and Stevie Wonder were keeping busy, as were Dylan, the Kinks, Marvin Gaye and plenty of others.
The members of Crosby, Stills, Nash & Young were active individually and collectively.
But added to those established names were some we'd not known in the previous decade: David Bowie, Elton John, Billy Joel and the Electric Light Orchestra were just a few of those who'd soon become household names to rock fans.
It's always fun to look back with the benefit of hindsight and remember what our ears were taking in. That's exactly what we've done here: We've turned back the clock 50 years and compiled a timeline of the year's top events (including album releases) in rock music. Then we've listed the bands that formed during that year, and those that called it quits.
Finally, we've compiled a list of the year's top singles. Looking at it all now, we have to admit that we were all very lucky to have this music in our lives—and we still are!
1971 Rock Music Timeline
Jan. 2—Elvis Presley releases Elvis Country (I'm 10,000 Years Old)
Jan. 11—Janis Joplin's Pearl is released, Chicago releases Chicago III
Jan. 13—Poco releases Deliverin'
Jan. 15—John Lee Hooker and Canned Heat release Hooker 'N Heat
Jan. 16—ZZ Top's First Album is released
Jan. ?—Little Feat's self-titled debut, Mountain's Nantucket Sleighride, Booker T. and the MG's' Melting Pot, Harry Nilsson's The Point!, and Uriah Heep's Salisbury are also released this month
Feb. 3—Davy Jones announces he's finished being a Monkee
Feb. 9—Carly Simon's self-titled debut album is released
Feb. 10—Carole King's Tapestry is released
Feb. 19—Yes' The Yes Album is released; read our Album Rewind here
Feb. 22—David Crosby's If I Could Only Remember My Name is released
Feb. ?—Earth Wind and Fire's self-titled debut album, Faces' Long Player, Argent's Ring of Hands, Rita Coolidge's self-titled debut, and Barbra Streisand's Stoney End are also released this month
March 1—The Rascals' Search and Nearness is released; John Deacon joins Queen on bass, completing the lineup
March 4—The Rolling Stones begin a U.K. tour
March 5—Jimi Hendrix's The Cry of Love is released. Elton John's Friends is released, Led Zeppelin performs "Stairway to Heaven" live for the first time
March 6—Nick Drake's Bryter Layter is released, the Soul to Soul concert takes place in Ghana, starring Wilson Pickett
March 8—Alice Cooper's Love It to Death is released
March 12-13—The Allman Brothers Band records a live album at Fillmore East
March 16—James Taylor's Mudslide Slim and the Blue Horizon is released; Simon and Garfunkel win Album of the Year, Song of the Year and Record of the Year Grammys for "Bridge Over Troubled Water"
March 19—Jethro Tull's Aqualung is released, Leonard Cohen's Songs of Love and Hate is released
Related: Was 1971 rock music's best-ever year? A book makes the case
March 26—The Kinks' Percy soundtrack is released
March ?—John Mayall's Back to the Roots, Black Oak Arkansas' eponymous debut, Dave Mason and Cass Elliott's duets album, Boz Scaggs' Moments, Delaney and Bonnie's Motel Shot, Steeleye Span's Please to See the King, Janis Ian's Present Company, Humble Pie's Rock On, and Mott the Hoople's Wildlife are also released this month
April 2—Donny Hathaway's self-titled sophomore album is released
April 6—The Rolling Stones announce the launch of their own record label, named after the band and distributed by Atlantic
April 7—Crosby, Stills, Nash & Young's 4 Way Street is released
April 9—Elton John's 11-17-70 is released (or 17-11-70 if you were in the U.K.)
April 12—Stevie Wonder's Where I'm Coming From is released
April 19—The Doors' L.A. Woman is released; read our Album Rewind here
April 23—The Rolling Stones' Sticky Fingers is released
April 30—Thin Lizzy's self-titled debut is released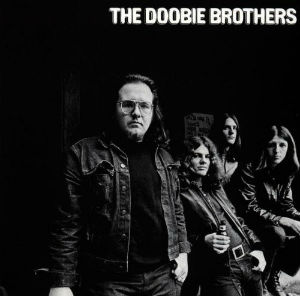 April ?—Bloodrock 3, Procol Harum's Broken Barricades, John Sebastian's Cheapo Cheapo Productions Presents Real Live John Sebastian, The Doobie Brothers' self-titled debut, Captain Beefheart and His Magic Band's Mirror Man, Grand Funk Railroad's Survival, Amboy Dukes' Survival of the Fittest Live, Flamin' Groovies' Teenage Head, James Gang's Thirds, and War's self-titled third album are also released this month
May 3—Leon Russell and the Shelter People is released
May 5—The Rascals' Peaceful World is released
May 12—Weather Report's self-titled debut is released; Mick Jagger marries Bianca de Macías in France
May 14—The Carpenters' self-titled third album is released, Pink Floyd's Relics is released
May 17—Paul and Linda McCartney's Ram is released
May 19—Aretha Franklin's Live at Fillmore West is released
May 21—Marvin Gaye's What's Going On is released
Related: Our Album Rewind of the Marvin Gaye classic
May 23—Rory Gallagher's self-titled solo debut is released
May 28—Graham Nash's Songs for Beginners is released, Rod Stewart's Every Picture Tells a Story is released
May ?—Curtis Mayfield's Curtis/Live!, Lee Michaels' 5th, Johnny Winter's Live Johnny Winter And, Johnny Cash's Man in Black, John Entwistle's Smash Your Head Against the Wall, Gordon Lightfoot's Summer Side of Life, and Steve Winwood's Winwood, are also released this month
June 6—John Lennon and Yoko Ono join Frank Zappa onstage at Fillmore East
June 8—Carole King performs her first live concert, at Carnegie Hall
June 14—Emerson, Lake and Palmer's Tarkus is released
June 16—Elvis Presley's Love Letters from Elvis is released
June 20-24—The first Glastonbury Festival takes place in England
June 22—Joni Mitchell's Blue is released
June 23—The Byrds' Byrdmaniax is released
June 24—Todd Rundgren's Runt: The Ballad of Todd Rundgren is released
June 25—Supertramp's Indelibly Stamped is released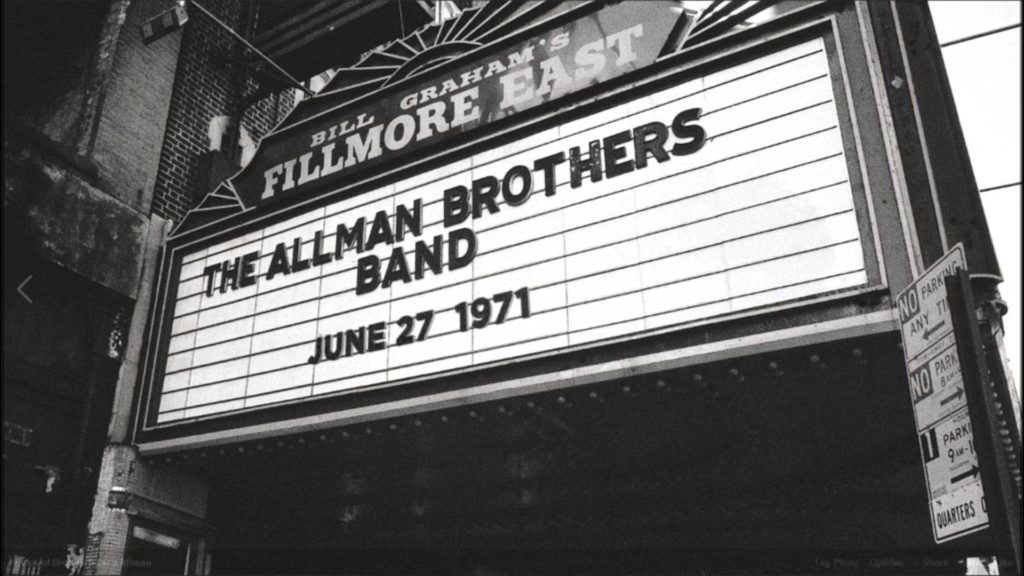 June 27—Promoter Bill Graham closes New York's Fillmore East
June 30—Stephen Stills' 2 is released
June ?—Harry Nilsson's Aerial Pandemonium Ballet, Fairport Convention's Angel Delight, Blood, Sweat and Tears' 4, Hot Tuna's First Pull Up, Then Pull Down, Grin's self-titled album, The Flying Burrito Brothers' self-titled third album, Al Kooper's New York City (You're a Woman), and Randy Newman's Live are also released this month.
July 3—Jim Morrison of the Doors is found dead in a bathtub in Paris
July 4—Bill Graham closes Fillmore West in San Francisco
Watch the complete documentary Last Days at the Fillmore
July 6—The Allman Brothers Band's At Fillmore East is released, MC5's High Time is released
July 9—Grand Funk Railroad performs at Shea Stadium, the only band to do so to that time, other than the Beatles
July 12—Funkadelic's Maggot Brain is released
July 21—Black Sabbath's Master of Reality is released
July 23—The Moody Blues' Every Good Boy Deserves Favour is released
July ?—Joan Baez's Blessed Are…, Booker T. & Priscilla's self-titled album, Deep Purple's Fireball, Jack Bruce's Harmony Row, The Youngbloods' Ride the Wind, Isaac Hayes' Shaft, and The Guess Who's So Long, Bannatyne are also released this month
Aug. 1—The Concert for Bangladesh takes place at NYC's Madison Square Garden, starring George Harrison, Bob Dylan and others; also on this date, The Sonny and Cher Comedy Hour premieres
Aug. 2—The Mothers of Invention's Fillmore East—June 1971 is released
Aug. 14—The Who's Who's Next, Mahavishnu Orchestra's The Inner Mounting Flame, and Al Green Gets Next to You are released
Related: Our Album Rewind of Who's Next
Aug. 30—The Beach Boys' Surf's Up is released
Aug. 31—Dr. John's The Sun, Moon & Herbs is released; John Lennon moves to the United States
Aug. ?—Shuggie Otis' Freedom Flight, New Riders of the Purple Sage's self-titled debut, Ten Years After's A Space in Time, the Butterfield Blues Band's Sometimes I Just Feel Like Smilin', and Gene Clark's White Light are also released this month
Sept. 3—Fleetwood Mac releases Future Games
Sept. 5—Poco releases From the Inside
Sept. 8—Labelle releases their eponymous debut album
Sept. 9—John Lennon's Imagine is released
Sept. 11—A TV cartoon program based on the Jackson Five premieres
Sept. 15—The Band's Cahoots is released
Sept. 17—Colosseum releases Live
Sept. 20—Yoko Ono releases Fly
Sept. 24—T. Rex releases Electric Warrior
Sept. 30—Three Dog Night releases Harmony
Sept. ?—Moby Grape's Granite Creek, April Wine's self-titled debut, Jefferson Airplane's Bark, Buddy Miles' Live, Charlie Daniels' self-titled debut solo album, Free's Live!, Cher's Gypsys, Tramps & Thieves, Uriah Heep's Look at Yourself, Wishbone Ash's Pilgrimage, the Steve Miller Band's Rock Love, Santana's self-titled third album, Golden Earring's Seven Tears, Savoy Brown's Street Corner Talking, the Bee Gees' Trafalgar, and Traffic's Welcome to the Canteen are also released this month
Oct. 1—Cat Stevens' Teaser and the Firecat is released
Oct. 2—Dolly Parton releases Coat of Many Colors, the J. Geils Band releases The Morning After
Oct. 4—Frank Zappa releases the soundtrack to 200 Motels
Oct. 8—The Hollies releases Distant Light, Hawkwind releases In Search of Space
Oct. 18—The post-Morrison Doors releases Other Voices
Oct. 24—The Grateful Dead releases their self-titled live album (a.k.a. Skull & Roses), Don McLean releases American Pie
Oct. 25—Chicago releases At Carnegie Hall, the Jeff Beck Group releases Rough and Ready
Oct. 29—Allman Brothers Band guitarist Duane Allman is killed in a motorcycle accident in Macon, Ga.; Family releases Fearless; the Frank Zappa film vehicle 200 Motels opens in Beverly Hills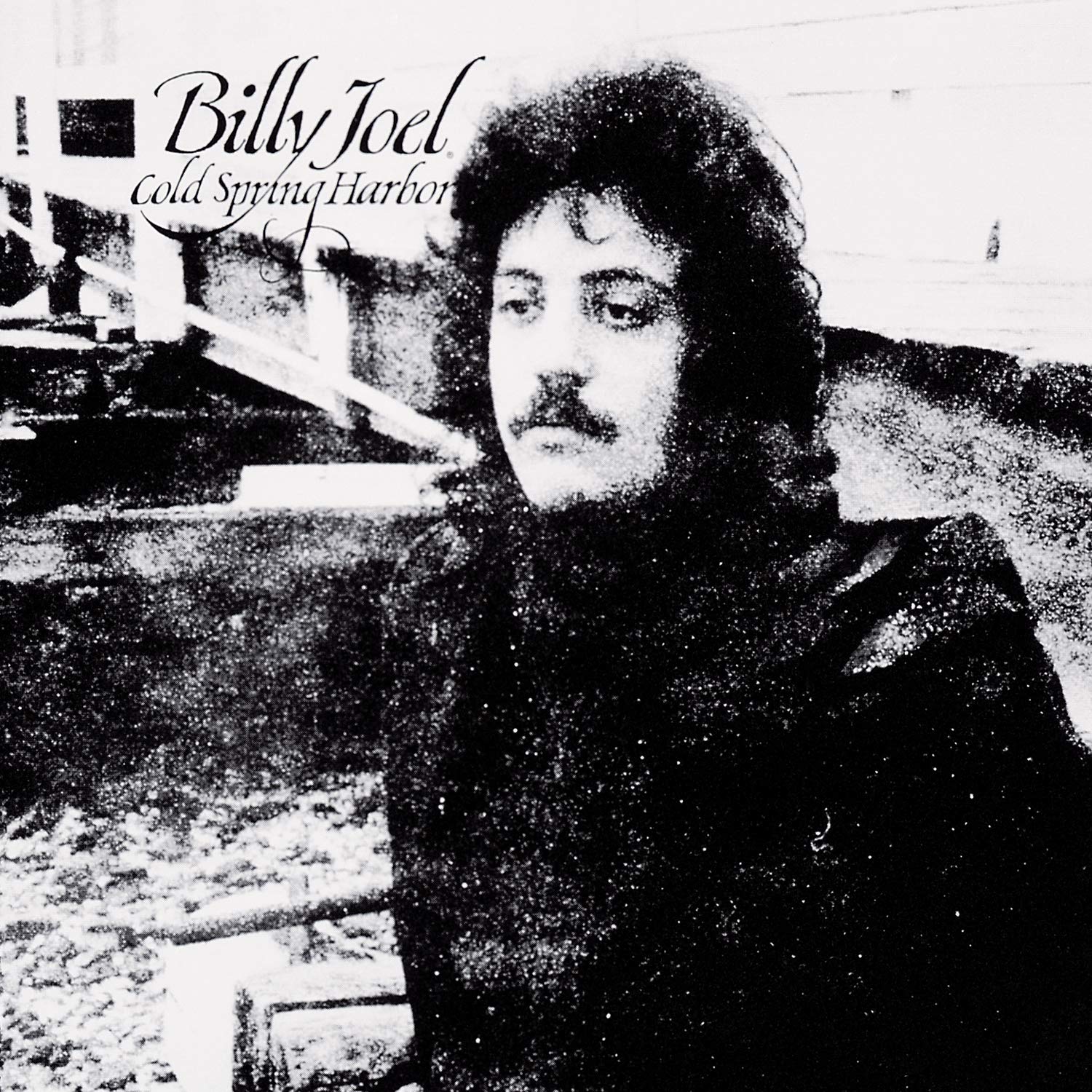 Oct. 30—The Who releases Meaty, Beaty, Big and Bouncy
Oct. 31—Pink Floyd releases Meddle
Oct. ?—Van Morrison's Tupelo Honey, Bloodrock's Bloodrock U.S.A., Seatrain's Marblehead Messenger, Jimi Hendrix's Rainbow Bridge, R.E.O. Speedwagon's self-titled debut, Curtis Mayfield's Roots, Stoney & Meatloaf's self-titled album, and UFO's 2 (Flying) are also released this month
Nov. 1—Billy Joel releases Cold Spring Harbor, Jerry Garcia and Howard Wales release Hooteroll?
Nov. 5—Elton John releases Madman Across the Water, Barclay James Harvest releases Barclay James Harvest and Other Short Stories
Nov. 8—Led Zeppelin's IV (aka Zoso) is released, Billy Preston releases I Wrote a Simple Song

If you're a new Best Classic Bands reader, we'd be grateful if you would Like our Facebook page and/or bookmark our Home page.
Nov. 12—Genesis releases Nursery Cryme
Nov. 15—Leon Russell and Marc Benno release Asylum Choir II
Nov. 17—The Byrds release Farther Along, Laura Nyro releases Gonna Take a Miracle, Miles Davis releases Live-Evil, Faces release A Nod Is As Good as a Wink…to a Blind Horse
Nov. 20—Sly and the Family Stone releases There's a Riot Goin' On
Nov. 24—The Kinks release Muswell Hillbillies
Nov. 26—Yes releases Fragile
Nov. 27—Alice Cooper releases Killer
Nov. 28—Rory Gallagher releases Deuce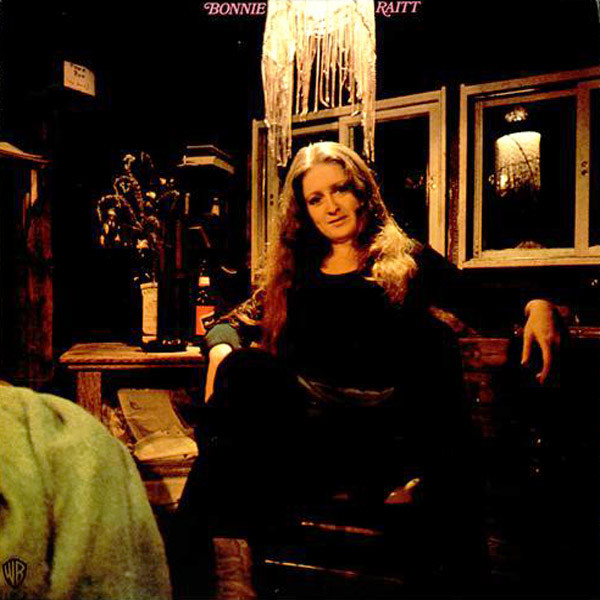 Nov. ?—Bonnie Raitt's self-titled debut album, Traffic's The Low Spark of High Heeled Boys, War's All Day Music, Carly Simon's Anticipation, Isaac Hayes' Black Moses, Mott the Hoople's Brain Capers, Grand Funk Railroad's E Pluribus Funk, Mountain's Flowers of Evil, Steppenwolf's For Ladies Only, The Youngbloods' Good and Dusty, Commander Cody and His Lost Planet Airmen's Lost in the Ozone, Nazareth's self-titled debut, Harry Nilsson's Nilsson Schmilsson, Humble Pie's Rockin' the Fillmore, Emerson, Lake & Palmer's Pictures at an Exhibition, Quicksilver Messenger Service's Quicksilver, and Paul Kantner and Grace Slick's Sunfighter are also released this month
Dec. 3—The Electric Light Orchestra's self-titled debut album is released
Dec. 4—The Montreux Casino in Montreux, Switzerland, burns down during a performance by Frank Zappa and the Mothers of Invention; Deep Purple will later immortalize the event in "Smoke on the Water"; several days later, Zappa breaks his leg after a fan pushes him off the stage in London; he will disband the Mothers following the incident
Dec. 7—Wings' Wild Life is released
Dec. 13—Badfinger releases Straight Up; read our Album Rewind here
Dec. 17—David Bowie releases Hunky Dory
Dec. 20—The Concert for Bangladesh album by George Harrison and Friends is released, the Rolling Stones' Hot Rocks 1964-1971 is released
Dec. 29—America's self-titled debut album is released
Dec. ?—Boz Scaggs & Band, Carole King's Music, and Papa John Creach's self-titled album are also released this month
More 1971 albums, release dates unknown (alphabetically by artist):
Brian Auger—Oblivion Express
James Brown—Super Bad
Jack Bruce—Things We Like
King Curtis—Live at Fillmore East
Neil Diamond—Stones
John Hammond—Source Point
Herbie Hancock—Mwandishi
Tim Hardin—Bird on a Wire
Richie Havens—Alarm Clock
Dan Hicks and His Hot Licks—Where's the Money?
Joy of Cooking—Joy of Cooking
B.B. King—Live in Cook County Jail
Kris Kristofferson—The Silver Tongued Devil and I
Taj Mahal—Happy to Be Just Like I Am
Mark-Almond—Mark-Almond
Bob Marley and the Wailers—Soul Revolution
Michael Nesmith—Nevada Fighter
Willie Nelson—Yesterday's Wine
The Partridge Family—Sound Magazine
John Prine—John Prine (read our Album Rewind here)
Mitch Ryder—Detroit
Gil Scott-Heron—Pieces of a Man
Sir Douglas Quintet—The Return of Doug Saldaña
Sir Lord Baltimore—Sir Lord Baltimore
Joe South—Joe South
Tucky Buzzard—Tucky Buzzard
Loudon Wainwright—III
Tony Joe White—Tony Joe White
Edgar Winter—Edgar Winter's White Trash
Related: Which albums of 1971 were the best-sellers? And what were the year's #1 singles?

Band that formed in 1971 (listed alphabetically)
Big Star
The Charlie Daniels Band
Eagles
Foghat
Jo Jo Gunne
Loggins and Messina
Mahavishnu Orchestra
Manassas
Manfred Mann's Earth Band
New York Dolls
Roxy Music
Split Enz
Wings
Bands that broke up in 1971 (listed alphabetically)
Booker T. and the MG's
Colosseum
Country Joe and the Fish
Free
The Mamas and the Papas
The Monkees
Gary Puckett and the Union Gap
Smith
And finally, a selection of the year's notable hit singles and popular songs (alphabetically by artist)…
Lynn Anderson—"Rose Garden"
Badfinger—"Day After Day," "No Matter What"
Joan Baez—"The Night They Drove Old Dixie Down"
Bee Gees—"How Can You Mend a Broken Heart," "Lonely Days"
The Beginning of the End—"Funky Nassau"
Black Sabbath—"Iron Man"
Bloodrock—"DOA"
Bread—"Baby I'm-a Want You," "If"
Brewer and Shipley—"One Toke Over the Line"
James Brown—"Hot Pants"
The Buoys—"Timothy"
Eric Burdon and War—"Paint it Black"
The Carpenters—"Rainy Days and Mondays," "Superstar"
Cher—"Gypsys, Tramps & Thieves"
Chicago—"Beginnings," "Colour My World"
The Chi-Lites—"Have You Seen Her"
Alice Cooper—"I'm Eighteen"
Cornelius Brothers and Sister Rose—"Treat Her Like a Lady"
Coven—"One Tin Soldier"
Creedence Clearwater Revival—"Have You Ever Seen the Rain," "Sweet Hitch Hiker"
Delaney and Bonnie—"Only You Know and I Know"
John Denver—"Take Me Home, Country Roads"
Neil Diamond—"I Am…I Said"
The Doors—"L.A. Woman," "Love Her Madly," "Riders on the Storm"
The Dramatics—"Whatcha You See is Whatcha Get"
Dave Edmunds—"I Hear You Knocking"
The Fifth Dimension—"One Less Bell to Answer"
Five Man Electrical Band—"Signs"
The Fortunes—"Here Comes That Rainy Day Feeling Again"
Aretha Franklin—"Bridge Over Troubled Water," "Rock Steady," "Spanish Harlem," "You're All I Need to Get By"
Marvin Gaye—"What's Going On," "Inner City Blues (Makes Me Wanna Holler)," "Mercy Mercy Me"
The Grass Roots—"Sooner or Later," "Temptation Eyes," "Two Divided By Love"
Al Green—"Tired of Being Alone"
Hamilton, Joe Frank & Reynolds—"Don't Pull Your Love"
Richie Havens—"Here Comes the Sun"
George Harrison—"My Sweet Lord," "What Is Life"
Isaac Hayes—"Theme from 'Shaft'"
Honey Cone—"Want Ads"
Michael Jackson—"Got to Be There"
Jackson Five—"Never Can Say Goodbye"
Tommy James—"Draggin' the Line"
Jethro Tull—"Locomotive Breath"
Elton John—"Levon," "Tiny Dancer," "Your Song"
Tom Jones—"She's a Lady"
Janis Joplin—"Me and Bobby McGee"
Carole King—"It's Too Late," "So Far Away"
Jean Knight—"Mr. Big Stuff"
Led Zeppelin—"Stairway to Heaven," "Rock and Roll"
John Lennon—"Imagine," "Power to the People"
Gordon Lightfoot—"If You Could Read My Mind"
Paul and Linda McCartney—"Uncle Albert/Admiral Halsey"
Don McLean—"American Pie"
Melanie—"Brand New Key"
Lee Michaels—"Do You Know What I Mean"
The Moody Blues—"The Story in Your Eyes"
Van Morrison—"Wild Night"
The New Seekers—"I'd Like to Teach the World to Sing (In Perfect Harmony)"
Harry Nilsson—"Me and My Arrow"
Nitty Gritty Dirt Band—"Mr. Bojangles"
Ocean—"Put Your Hand in the Hand"
Tony Orlando and Dawn—"Knock Three Times"
The Osmonds—"Yo-Yo," "One Bad Apple"
Related: Tower Records was becoming a retail force by 1971
The Partridge Family—"Doesn't Somebody Want to Be Wanted"
The Raiders—"Indian Reservation"
Rare Earth—"I Just Want to Celebrate"
Jerry Reed—"When You're Hot, You're Hot"
The Rolling Stones—"Brown Sugar," "Wild Horses"
Santana—"Black Magic Woman," "Oye Como Va"
Sly and the Family Stone—"Family Affair"
The Stampeders—"Sweet City Woman"
Ringo Starr—"It Don't Come Easy"
Cat Stevens—"Peace Train," "Wild World"
Rod Stewart—"Maggie May," "I Know I'm Losing You"
Stephen Stills—"Love the One You're With"
Barbra Streisand—"Stoney End"
The Supremes—"Stoned Love"
James Taylor—"Country Road," "You've Got a Friend"
Dean Taylor—"Indiana Wants Me"
The Temptations—"Just My Imagination (Running Away With Me)"
Ten Years After—"I'd Love to Change the World"
Three Dog Night—"Joy to the World," "Liar, "An Old Fashioned Love Song"
T. Rex—"Get it On," "Jeepster"
Ike and Tina Turner—"Proud Mary"
Undisputed Truth—"Smiling Faces Sometimes"
War—"All Day Music"
The Who—"Behind Blue Eyes," "Won't Get Fooled Again"
Bill Withers—"Ain't No Sunshine"
Stevie Wonder—"If You Really Love Me," "We Can Work It Out"

Latest posts by Best Classic Bands Staff
(see all)