Procol Harum's 'Broken Barricades' Reissue: Review
by Jeff Burger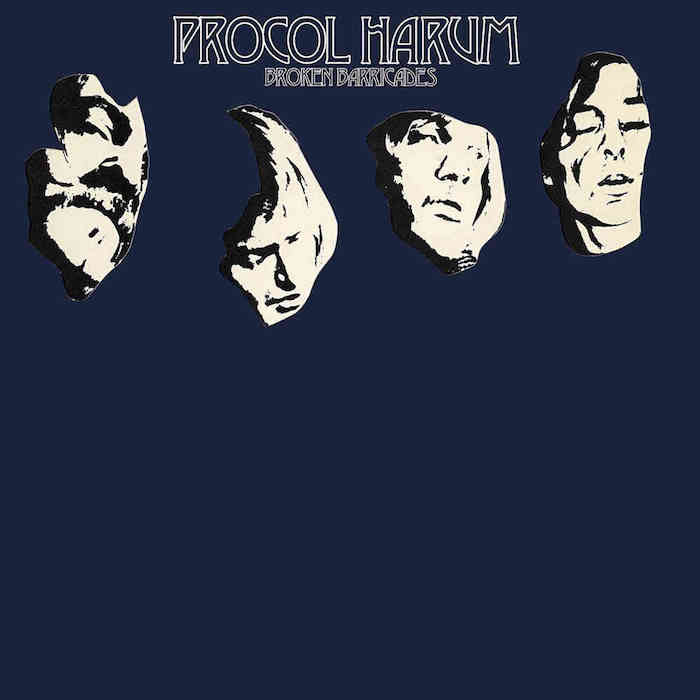 Matthew Fisher, whose organ was a key element in the classic "A Whiter Shade of Pale," left Procol Harum before the group recorded its fifth album, Broken Barricades, which appeared in 1971. But as the LP demonstrates, the outfit remained solid (at least until the following year, when Robin Trower also headed for the exits).
Terrific guitar work characterizes numbers like "Simple Sister" and "Playmate of the Mouth," which rock harder than many of the band's earlier efforts; and while extended drum solos like B.J. Wilson's on "Power Failure" now seem a bit anachronistic, that number easily packs enough punch to belie its title.
Related: A look back at Procol's smash hit "A Whiter Shade of Pale"
Watch Procol Harum perform "Simple Sister" in 1971, after Robin Trower was replaced on guitar by Dave Ball
There's even more to like on this new three-CD edition, which adds extensive liner notes and 36 bonus tracks (all but four of them previously unreleased) to remastered versions of the 1971 album's eight numbers. The first disc's bonus—raw and early renditions of all of the original album's songs—will probably appeal mostly just to the group's most rabid fans; but anyone who enjoys Procol Harum will want to hear discs two and three, which feature live 1971 performances on New York's WPLJ-FM and the BBC's Radio One, and at a Stockholm, Sweden, concert. In addition to material drawn from Broken Barricades, these tracks include earlier triumphs, such as "Repent Walpurgis" from their eponymous debut; Shine On Brightly's title cut, "Magadelene (My Regal Zonophone)," and "In the Autumn of My Madness"; and the anthemic title cut from A Salty Dog.
Watch Procol Harum perform the title track from Broken Barricades in 1971
Watch drummer B.J. Wilson go at it in a 1976 performance of "Power Failure," originally on Broken Barricades
Latest posts by Jeff Burger
(see all)