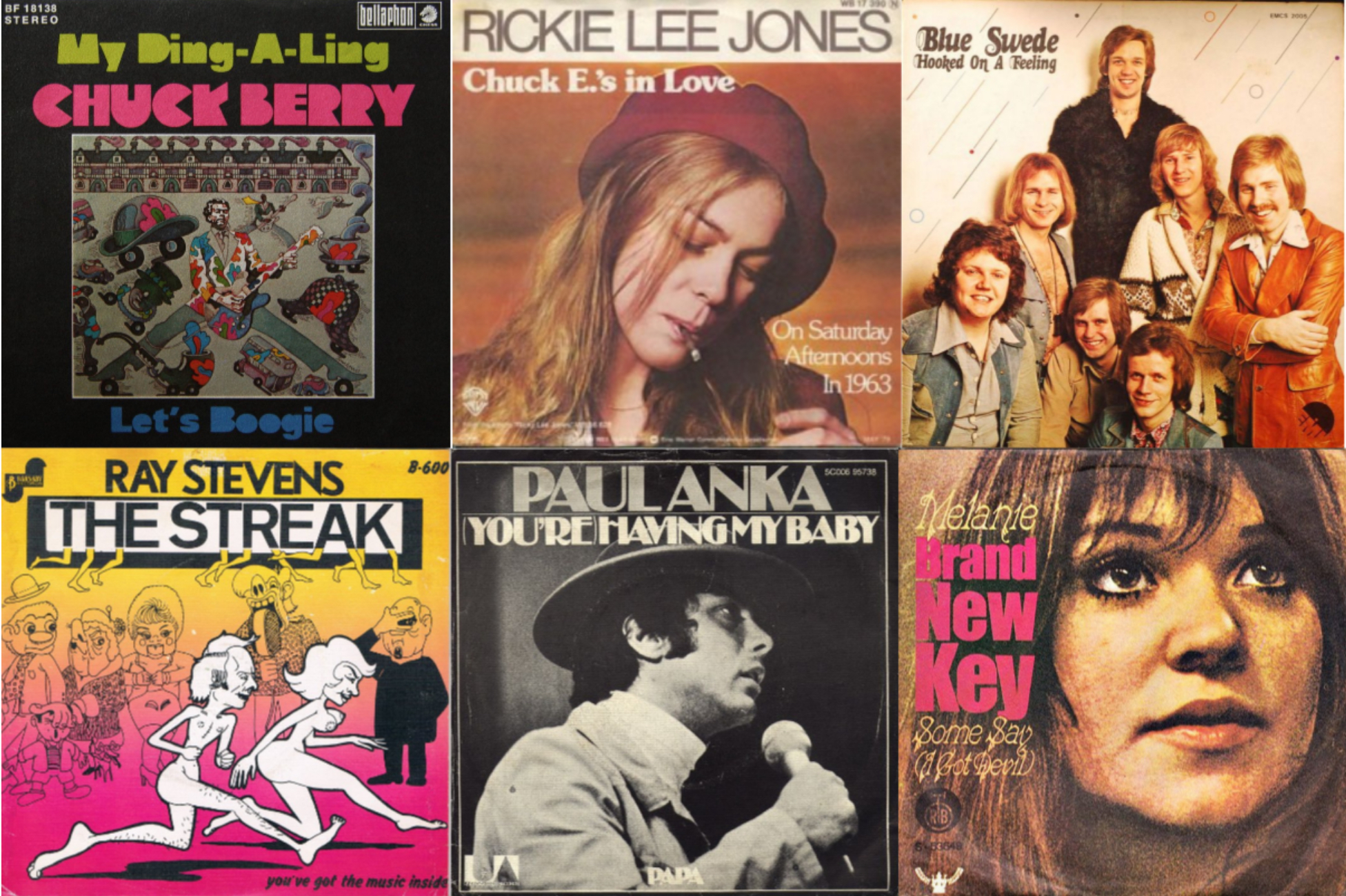 As we noted in our original list of 11 surprising radio hits of the 1970s Part 1, when rock music was still being embraced by Top 40 radio, it was commonplace for multiple genres to be programmed and for listeners to hear songs from Chicago, the Carpenters, Stevie Wonder and Steely Dan all in a row on the AM dial.
It was also a decade where songs with surprising topics became huge hits that would not likely receive airplay today. In other cases, there were novelty records, instrumentals and more that, when we look back, are pretty astonishing that they became hits.
This list of another 11 (okay, 12, actually) surprising 1970s radio hits ranges from "A" (Paul Anka) to "Z" (Warren Zevon) will leave you shaking your head, wondering "What were radio programmers thinking?"
11) "One Toke Over the Line" by Brewer & Shipley
The folk-rock duo were essentially one-hit wonders with this 1971 song that overtly encourages the smoking of marijuana cigarettes. The song reached a, ahem, high of #10 on the pop charts. Then-vice president Spiro Agnew is quoted as saying the song "threatens to sap our national strength." (We couldn't make that up if we tried.) Bonus points: A cover version somehow made it onto The Lawrence Welk Show.
10) "My Ding-A-Ling" by Chuck Berry
The novelty song was already 20 years old when Berry made it one of the unlikeliest signature songs of his remarkable career. The song is filled with double entendres as Berry innocently describes "a cute little toy" that his grandmother had given him. Later on, though, the narrator tells of being in school when "Every time that bell would ring, They'd catch me playing with my ding a ling a ling." Bonus points: In a career filled with numerous all-time great classic rock songs like "Maybellene," "Rock and Roll Music" "Sweet Little Sixteen" and so many others, on October 21, 1972, "My Ding-A-Ling" became the only #1 pop hit of Berry's career.
9) "Chuck E.'s in Love" by Rickie Lee Jones and "Sultans of Swing" by Dire Straits
What do these two songs have to do with each other? The two very different acts were both "broken" by Warner Bros. Records within months of each other when their debut albums were released in 1978-79. She was a 24-year-old American singer-songwriter who scored an unlikely hit with this beatnik-style song in 1979.
They were a British band led by then-29-year-old Mark Knopfler. Neither song – although both were great – is what you would call a traditional pop hit. Bonus points: Both songs reached #4 on the chart; each album sold several million copies.
8) "Indian Reservation" by Paul Revere & the Raiders
The American band were almost a house band on the mid-'60s TV music-variety series Where The Action Is and Happening and enjoyed a bunch of hits like "Kicks" and "Good Thing." Their lead singer, Mark Lindsay, was a popular face on such teen magazines as Tiger Beat. The group released their version of this 1959 song in 1971 and it became their only #1 hit. Bonus points: Their leader's real name was Paul Revere Dick.
Related: We talked to Lindsay about the making of the #1 hit
7) "Brand New Key" by Melanie
There have been plenty of one-named artists with #1 pop hits: Madonna, Prince, Cher. Well, add Melanie to that list. In late 1971, she enjoyed her biggest hit with this song which was ultimately ranked #9 for all of 1972. So when Melanie Safka proposed that the girl with her skates, a boy with a key required to attach said skates to her shoes "get together and try them out, to see," was it something more? No matter to Top 40 programmers; they simply like Melanie's melody. Bonus points: When she performed at the 1969 Woodstock Festival, the singer-songwriter was just 22.
6) "Werewolves of London" by Warren Zevon
At #21, this is by far the least successful song on this list, but Best Classic Bands readers love Zevon so much, it needed to be included. He was such a brilliant songwriter but a pop singer he wasn't, with only one other song that even charted on the Hot 100. But what a lineup! The 1978 song was produced by Jackson Browne, and performing with Zevon were Waddy Wachtel, Mick Fleetwood and John McVie. Bonus points: There really was a Chinese restaurant in London's Soho neighborhood named Lee Ho Fook. I know, because I ate a big dish of beef chow mein there many years ago!
If you're a new Best Classic Bands reader, we'd be grateful if you would Like our Facebook page and/or bookmark our Home page.
5) "The Streak" by Ray Stevens
The country-pop singer enjoyed several chart hits including 1970's Grammy-winning "Everything is Beautiful" but he also had several novelty hits. One was this 1974 #1 smash which captured the fad that was popular at the time on college campuses whereby students would run, usually in large groups, sans clothing. Just a guess, but alcohol was probably partaken. Stevens seized upon the trend and the record found over five million gullible customers worldwide. Bonus points: Stevens had 17 songs reach the Top 40 of the Country charts between 1969 and 1982.
4) "Half-Breed" by Cher
Another song about Native Americans, another from a one-named singer and another odd hit to reach #1. "Half-Breed" was sung from the perspective of a half White/half Cherokee woman who wasn't accepted by either group ("both sides were against me since the day I was born"). The singer was on a serious roll with her solo career as this song was the second of three #1 hits in three years. (The others? "Gypsys, Tramps and Thieves" and "Dark Lady.") It's hard to imagine that a lesser talent could've gotten the song noticed by radio programmers. Bonus points: The music video is all kinds of awesome.
3) "Gimme Dat Ding" by The Pipkins
I know, I know. You hadn't thought of this song since it reached #9 on the singles chart in 1970. And now it's running through your head. If later generations want to learn what cultural doings were popular as the Sixties turned into the Seventies, they would be best to avoid exposure to this song. Do. Not. Click. The. Video. You've been warned. Bonus points: The songwriters, Albert Hammond and Mike Hazlewood, also wrote "The Air That I Breathe" and "It Never Rains in Southern California."
2) "You're Having My Baby" by Paul Anka
Anka is featured in a Best Classic Bands interview, enjoyed a return to the top of the pop charts in 1974, just one year after the landmark U.S. Supreme Court Roe v. Wade decision, with this unlikely #1 hit. Bonus points: A 2006 CNN poll voted it the "Worst Song of All Time."
1) "Hooked on a Feeling" by Blue Swede
I absolutely love B.J. Thomas' original version that featured a sitar, and hit #5 in 1969. The song was covered five+ years later by this group from Sweden (duh!) and made use of the "ooga-chaka ooga-chaka" that they lifted from yet another version of the song. Vocalist Björn Skifs sure sounds like he's singing the lyrics phonetically. Bonus points: Blue Swede's version topped BJ's, hitting #1; songwriter Mark James also penned Elvis Presley's "Suspicious Minds."
Those years were fertile with plenty of oddball choices. Check out Part 3 (with songs like the Captain & Tennille's "Muskrat Love"), Part 4 (featuring Carl Douglas), Part 5 (Ringo Starr, the Rolling Stones), and yes, Part 6 ("Soul Makossa," "Chirpy Chirpy Cheep Cheep").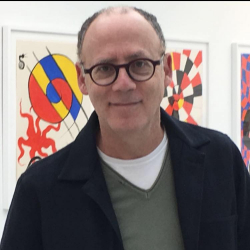 Latest posts by Greg Brodsky
(see all)