Mark Lindsay, Hal Blaine and the Raiders' #1 Hit, 'Indian Reservation'
by Greg Brodsky
Following the March 11, 2019, death of recording session legend Hal Blaine, many of the artists who made recordings with the Los Angeles-based session musicians known as the Wrecking Crew shared stories about working with the drummer. One such musician is Mark Lindsay, best known as the lead vocalist of Paul Revere and the Raiders.
In a span from 1965-1971 the Raiders, with Lindsay on lead vocals, earned 11 Top 20 singles, including a pair of 1966 #4 hits, "Kicks" and "Good Thing." In 1971, they earned their sole #1 hit with "Indian Reservation (The Lament of the Cherokee Reservation Indian)."
While performing on the Happy Together 2018 tour, Lindsay had what he calls "a few dizzy episodes on stage." After the tour ended, he arranged for a physical and on his way to the appointment, he passed out and his wife, Deb, instead drove to the ER. It turns out some of his "wiring" was frayed and he wasn't getting enough oxygen. A pacemaker was installed.
Best Classic Bands spoke to Lindsay, where he's enjoying the Florida sun and he told us, "I truly feel 10 years younger than when this happened." He celebrated his 81st birthday on March 9, 2023.
In 1971, Lindsay was looking for material for a new Mark Lindsay single. Columbia Records' West Coast head of A&R, Jack Gold, called him: "I've got your next single," suggesting "Indian Reservation."
The song was written by John D. Loudermilk, who'd also penned "Tobacco Road" and "Then You Can Tell Me Goodbye." Lindsay was intrigued; the book Bury My Heart at Wounded Knee was a current NYT best-seller and Lindsay, himself, is part Cherokee.
With Lindsay producing—his usual producer, Jerry Fuller, was unavailable—members of the Wrecking Crew were selected for the session by Artie Butler, who had arranged the charts, and was on piano and organ; Al Casey on guitar; Vic Feldman on vibes and vibraslap; and Carol Kaye on bass.
On drums was Hal Blaine. "Hal was always the first musician to arrive at CBS Studios in Hollywood when we had a recording date," Lindsay recalls. "And there he was, once again, first on the scene for the 'Indian Reservation' session.
"I arrived shortly after the engineers and was nervous as hell because I had never produced myself before, and this was to be a Mark Lindsay record."
He continues: "There was a plethora of drums set up and miked, and Hal was at his kit fine tuning. He saw me in the booth and waved me out on the floor of Studio A, the big room at CBS. Hal was really excited. 'Dig this, man!' he said, showing me the new set-up. 'I just had these made, and I can't wait to try 'em out!'
"Along with his small, medium and floor toms, he had a rolling rack of seven toms on a curved tube that stretched around his kit to the right. 'Look, man! I can do an octave and a half!' And he showed me as he beat his way around the kit.
"Wow!" Lindsay replied. "That's a lotta drums. Hope we can use some of 'em today.
"We did a couple of run-throughs, and there were a few starts and stops as the players wanted elucidation about a few notes here and there on their charts. When everything was ironed out, I said, 'Roll tape!' and slated Take 1. Artie counted it off and away we went.
"When we got to the first chorus, there was a 2-bar fill for drums. I don't think Artie had written the fills, leaving it up to Hal and his impeccable taste. Hal played 4's on his hi-hat and cymbals for the first bar and a half, and filled the last half of the second bar with toms.
"I hollered, 'Stop tape!' and punched the talk-back button. 'Hal, can you play 4's on the first bar, but fill the whole second bar?' "We started Take 2 and Hal played accordingly. I stopped tape again. 'Hal,' I said, 'when we get to that section this time, fill both bars…and use as many toms as you want!'"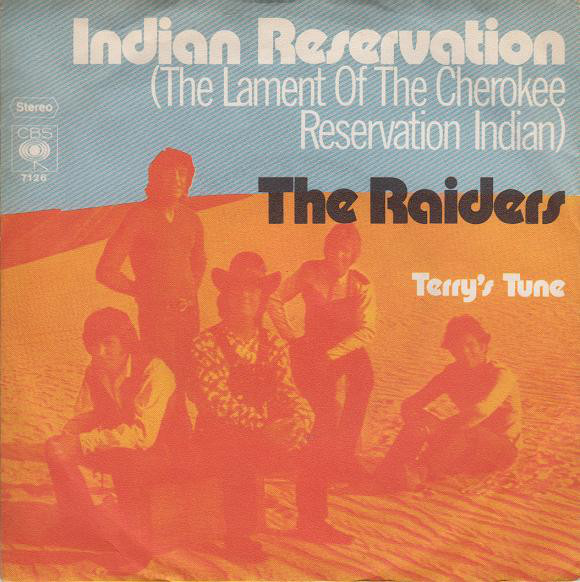 After the musicians had left, says Lindsay, he and Butler were listening to the playback. "I said to him, 'It ends too quick. We need some kind of dramatic ending like the organ on Janis Ian's "Society's Child.'" He said, 'Why don't we use that?' I told him we can't just rip that off. He said, 'Don't worry about it. I did that session; that's my lick, man!'"
After the session, they brought in background singers and added strings, charted by John D'Andrea.
"When we were finished, I thought it was the greatest thing since sliced bread, but I wondered if I was being objective. It was either going to be the biggest stiff or the biggest hit.
"The result—with Hal's superb drumming—to this day I think 'made' that record."
The single, billed as the Raiders, had a slow start on the chart. It debuted on April 10, but lost its "bullet" two weeks later. It continued a slow climb up the Record World and Billboard charts.
"At that same time," Lindsay says, Paul Revere went on a cross-country motorcycle trip. "Whenever he saw a radio tower, he went in and said, 'You've got to play my record.' Paul would get in touch with the local Columbia promotion rep. He gave them that hook and to their credit, they leaned into it."
On May 29, still making its slow upward climb, the single got its bullet back, at #37. Four weeks later, it went Top 10. Finally, on July 17, it hit #1 where it stayed for three weeks.
Listen to Blaine make magic on "Indian Reservation (The Lament of the Cherokee Reservation Indian)"
"It ended up becoming the biggest-selling 45 in the history of CBS Records, and was only surpassed years later by Michael Jackson with 'Billie Jean,'" says Lindsay, proudly.
"I was lucky to be there on that magic day when Hal changed drum kits forever. And I'm convinced that the extra adrenalin and excitement of playing the brand new set of drums propelled Hal over the edge from a great performance to an iconic one.
"Hal Blaine, Drummer Man. What a nice guy, and what a f***ing talented cat. He was one of a kind and I, along with millions of other music lovers, are going to miss him forever.
"Whenever you hear thunder that sounds kind of rhythmic, it's probably just Hal. Play on!"
Related: Other artists paid tribute to Hal Blaine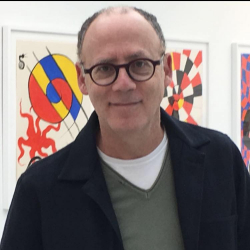 Latest posts by Greg Brodsky
(see all)