Bad Company's 1974 Debut: When Rock Fans Couldn't Get Enough
by Mark Leviton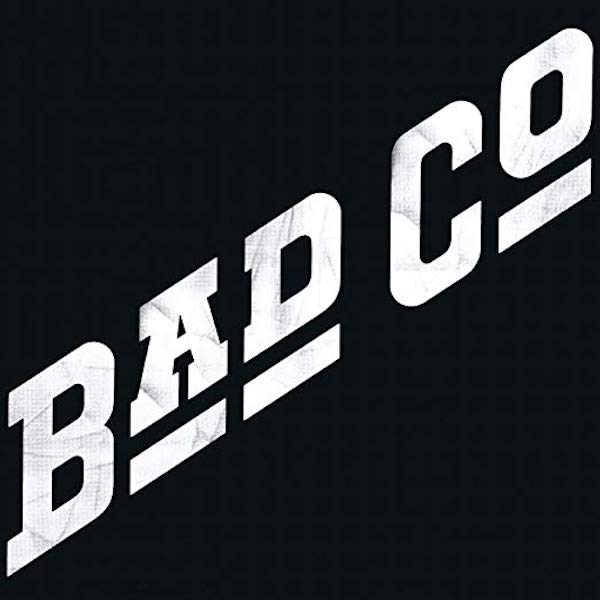 Sometimes lurking just below the surface of fact is an alternate history of rock 'n' roll, where we can speculate about how small decisions may have made big differences. It's a fantasy world where we can imagine nobody ever came into Brian Epstein's music shop to ask for a record by an obscure Liverpool group, Otis Redding didn't get on the plane to Madison, Wisconsin, for his December 1967 gig, and Brian Wilson never took LSD. When considering Bad Company's rocket to superstardom, which began with their self-titled debut release in 1974, we'd have to ask if Bad Company would have even existed at all if guitarist Mick Ralphs had convinced his fellow band members in Mott the Hoople to accept a song of his called "Can't Get Enough." In the real world, they did reject it, setting in motion events that led to his seeking greener pastures and more sympathetic musical mates.
British singer Paul Rodgers, after the demise of his group Free in 1973, was opening a show for Mott the Hoople, performing with his short-lived group Peace, when he met Ralphs. Itching to get together a new four-piece that would avoid the pitfalls that prevented Free from achieving stardom, Rodgers sought compatible personalities, strong management, and solid, no-frills songcraft for his next venture. Hearing what he thought would be an obvious hit in "Can't Get Enough" when Ralphs played it for him, and admiring the Ralphs-penned Mott album track "Ready For Love" on their current All the Young Dudes album, he took advantage of Ralphs' dissatisfaction and launched a new band with him. They eventually called on Free's drummer Simon Kirke and, after auditioning over a dozen candidates, settled on bassist Boz Burrell, best known for spending a year or so with King Crimson.
Listen to the original studio track of "Can't Get Enough"
Related: Our Album Rewind of Free's Fire and Water album
Once the lineup was set, Ralphs and Rodgers began writing songs together. Rodgers already had "Rock Steady" and "The Way I Choose" written, and Ralphs brought another original, "Movin' On," before the duo collaborations, so they were halfway to a tentative album tracklist already.
Listen to the track "Rock Steady"
Rodgers approached one of the biggest heavyweights—literally and figuratively—in rock management, Peter Grant. A legend for his fierce advocacy for Led Zeppelin, the 6'5" (and former professional wrestler) Grant signed Bad Company to Zep's new Swan Song label for the U.S., with Island claiming them for the U.K. through Rodgers' and Kirke's previous obligations with Free. Grant hurried them into Led Zeppelin's mansion-turned-rehearsal-hall Headley Grange, and with Ronnie Lane's mobile recording unit, Bad Company acted as their own producers, with the help of engineer Ron Nevison. They knocked out their eight-song debut in a brisk two weeks, and sounded like they were having fun.
Before the album was scheduled for a June 26, 1974 release, there was a kerfuffle about calling the group Bad Company (Grant hated it), but Rodgers stuck to his guns, remembering how he won the fight with Island label head Chris Blackwell over the name of Free (Blackwell signed them as "The Heavy Metal Kids").
Listen to "Ready for Love"
The celebrated British design team Hipgnosis, eschewing their usual elaborate artwork, contributed a meat-and-potatoes logo, silver lettering (suggesting marble, leather and metal simultaneously) on a black background. It was the right move, announcing that this was an album for rock fans who appreciated the direct approach.
Watch a live performance of the track "Bad Company" from the album of the same name
Not that the recordings didn't show finesse—they did, but always in the service of power. The group felt the excesses of progressive rock had gotten tired, and the singer-songwriters who dominated the early '70s were just too wimpy. Bad Company was still in awe of the Memphis sound of Stax/Volt—Ralphs' favorite guitarist was Steve Cropper—but wanted to update the relative simplicity of Booker T. and the MG's for a new era. On Bad Company, Rodgers emulated his idols Otis Redding and Wilson Pickett to full effect, with considerable sex appeal, and Ralphs proved a deft hand at melodic, yet forceful, solos, when they were appropriate. Burrell and Kirke were locked in, an intuitive rhythm section in the Bonham-Jones style that benefitted greatly from Nevison's expertise with microphone placement (he'd impressed them with his work on the Who's Quadrophenia the previous year).
Sure, the lyrics were basic macho ("Well, I take whatever I want/And baby I want you" and "I want you to stay/I want you today" are not exactly Shakespeare), but this was hard rock without apology. The public loved it, driving it to #1 on the Billboard Album Chart and eventual sales of more than five million copies. At first, Bad Company toured America as an opening act for the likes of Foghat, ZZ Top and Edgar Winter, blowing them all off the stage. By the close of 1974 they were headlining arenas, fulfilling the dream Rodgers and Kirke had when Free first saw the States as the opening act for Blind Faith's only tour in 1969.
Bad Company continued to find great success on the single and album charts until the dissolution of the original lineup in 1982. The group name continued with various personnel changes. There was a reunion of the classic four following their attendance at Grant's funeral in 1995, but the four new recordings issued on 1999's The 'Original' Bad Company Anthology disappointed fans, and a tour with David Lee Roth as opener was the foursome's final hurrah. Rodgers and Kirke tour under the name Bad Company to this day.
Related: Ralphs suffered a stroke in 2016
The original Bad Company album still sounds good today. When it was remastered on CD with a bonus disc in 2015, the set gathered together the single B-sides ("Little Miss Fortune" and "Easy On My Soul"), several interesting outtakes (including a version of "Can't Get Enough" with a prominent Hammond organ) and the unreleased song "Superstar Woman," which Rodgers eventually fit into his solo album Cut Loose in 1983. The session reels and alternate takes of songs like "Bad Company," "The Way I Choose" and "Can't Get Enough" show even more clearly that this was a band that knew what it wanted and went for it.
Bonus Video: Watch the official video of Bad Company performing "Can't Get Enough" live
Related: Kirke talked about Rodgers and Ralphs in 2020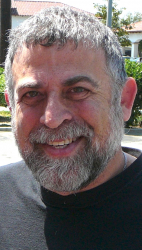 Latest posts by Mark Leviton
(see all)