Jan 8, 2022: Michael Lang, Who Gave Us Peace, Love and Music With the 1969 Woodstock Festival, Dies
by Greg Brodsky
Michael Lang, the principal force behind the 1969 Woodstock Music And Art Fair, that for generations past, present and future became known simply as Woodstock, has died. The news of his passing on Saturday, January 8, 2022, at age 77, at New York's Memorial Sloan Kettering was confirmed on a Facebook post by his daughter, Molly B. Lang. A family spokesman, Michael Pagnotta, reported that Lang had a rare form of non-Hodgkins lymphoma.
In August 1969, approximately 500,000 people gathered for the Woodstock Festival in the small farming community of Bethel, New York, roughly an hour's drive from the event's namesake town. The location, on land provided by a local farmer, Max Yasgur, came about after Lang was repeatedly turned down for permits elsewhere. Over three nights and four days, the festival presented career-defining, and in some cases, career-launching performances by such music legends as Jimi Hendrix, Janis Joplin, The Who, Santana, Crosby, Stills, Nash & Young, Creedence Clearwater Revival, and dozens of others, and came to symbolize how live music could be delivered to the masses.
What was billed as "3 days of peace and music" ultimately delivered far more, including a massive rainstorm, and with it, lots of mud.
As Yasgur simply stated, as he addressed the massive throng, "I'm a farmer. I don't know how to speak to 20 people at one time, let alone a crowd like this. But I think you people have proven something to the world — not only to the Town of Bethel, or Sullivan County, or New York State; you've proven something to the world. This is the largest group of people ever assembled in one place. We have had no idea that there would be this size group, and because of that you've had quite a few inconveniences as far as water, food, and so forth. Your producers have done a mammoth job to see that you're taken care of… they'd enjoy a vote of thanks. But above that, the important thing that you've proven to the world is that a half a million kids — and I call you kids because I have children that are older than you are — a half million young people can get together and have three days of fun and music and have nothing but fun and music, and I – God bless you for it!"
The concert itself was not a financial success, as ticketless crowds swept past the broken chainlink fences. "It's a free concert from now on," exclaimed stage manager Chip Monck, in one of his memorable public address announcements. To some extent, the impact of the festival wasn't fully felt until the Woodstock documentary film, which featured Lang prominently in many scenes, was released in March 1970.
At the same time, a song written by Joni Mitchell, who was convinced not to perform at the festival, was recorded and released by CSN&Y at around the same time as Mitchell's version. It told the tale of "a child of God… going to Yasgur's farm… to try and get my soul free." CSN&Y's single was a significant hit, reaching #10 on the Hot 100.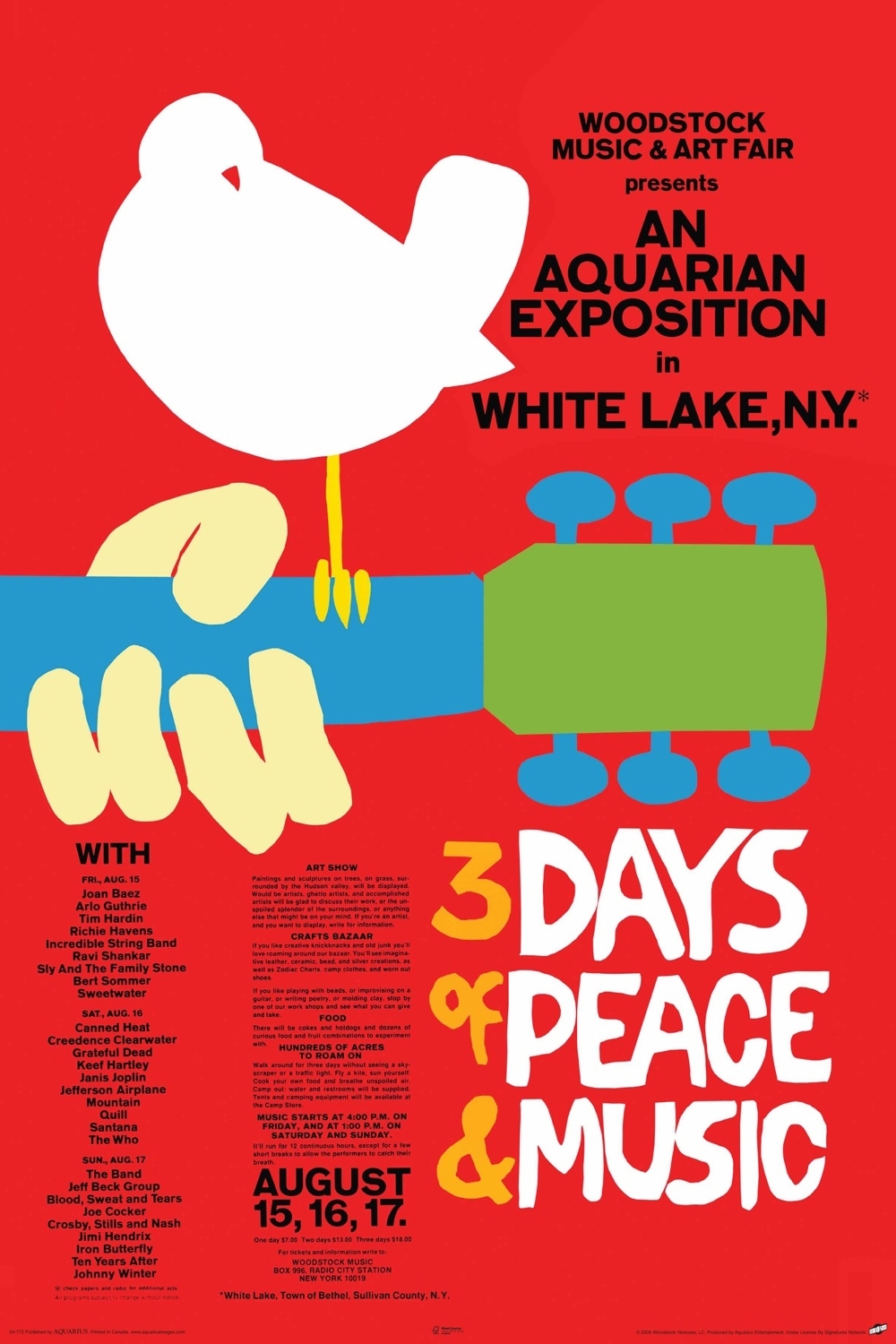 Music business promoters and entrepreneurs Lang, Joel Rosenman, Artie Kornfeld, and John Roberts met and discussed the idea for a unique music festival in January 1969. To bring it about, they formed a company, Woodstock Ventures. The four producers promoted the festival as a weekend gathering of the younger generation away from the hassles of everyday life. Previous large concerts had typically attracted, on the high side, an audience of tens of thousands. But for their one-of-a-kind Woodstock festival, the promoters hoped to draw 50,000 people and, as a precaution, drew up plans to accommodate up to 100,000. For the audience, it was going to be three days away from civilization, which meant the promoters would have to provide campsites, food, toilets, medical care, security and other necessities for living together for the entire weekend.
Lang took a hands-on approach to readying the event, as the weeks turned into days.
Related: Photographer Henry Diltz talks about shooting Woodstock
The festival featured more than 30 performers, an unprecedented assembly of musical talent. Some, such as Joan Baez, The Band, the Grateful Dead, The Who, Jefferson Airplane, Blood, Sweat & Tears, and Sly and the Family Stone, were already well known. Others, including Richie Havens, guitarist Carlos Santana, and British singer Joe Cocker essentially made their national debuts. Hendrix performed an electrifying rendition of "The Star-Spangled Banner" that became legendary.
Related: Woodstock performers – Where are they now?
While booking the talent, Lang needed to negotiate with Bill Graham, at the time the most influential rock promoter in the country. Initially, Graham was furious that Lang had booked so many stars for one event. "You have booked almost my entire spring season," he's quoted as saying in The Road to Woodstock, the excellent 2009 book that Lang wrote with author Holly George-Warren. "Audiences are not going to buy tickets to see these acts individually at the Fillmore when they can wait and see them all at once."
The pair soon came to an agreement and Lang even offered Graham the opportunity to emcee one of the days. "You're the producer–it's your show," Graham replied. "We both can't be God on the same day."
As the festival was set to begin, it was beset with delays caused by the unexpectedly large crowds. Graham gave Lang the best advice: "It's time to stop being a promoter–and be a producer!"
Lang was born in Brooklyn on Dec. 11, 1944. In 1968, after promoting a series of concert events in the Miami area, Lang (together with Marshall Brevetz) produced the 1968 Miami Pop Festival, which drew around 25,000 people on its first day with acts such as Hendrix, Frank Zappa, John Lee Hooker, Arthur Brown, and Blue Cheer. After he moved to Woodstock, New York, and met Kornfeld, a respected recording artist and composer, the two developed the concept for a major festival event to celebrate the 1960s social movements and planned to open a recording studio in Woodstock. With Kornfeld and partners Roberts and Rosenman, Lang set the Woodstock festival into motion.
If you're a new Best Classic Bands reader, we'd be grateful if you would Like our Facebook page and/or bookmark our Home page.
Lang later served as a consultant to the Rolling Stones before establishing the Michael Lang Organization. He later managed Joe Cocker for years. Lang produced the anniversary Woodstock '94 and Woodstock '99 festivals.
Watch an interview with Lang and the original festival's official photographer, Henry Diltz, in 2009
However, his plans to produce a three-day 50th anniversary Woodstock festival in August 2019 was beset with organizational problems. After announcing the event in March 19 with great fanfare, featuring alumni from the '69 fest like John Fogerty and Carlos Santana, along with such contemporary performers as Miley Cyrus and Jay-Z, numerous communities in upstate New York turned him down, and the event never took place, amidst lawsuits and countersuits.
In a statement published that July 31, Lang wrote: "We are saddened that a series of unforeseen setbacks has made it impossible to put on the festival we imagined with the great line-up we had booked and the social engagement we were anticipating."
Related: Woodstock 50 debacle – No peace, no love, no music
Well into his '70s, Lang maintained his boyish good looks. He had a home in Woodstock for decades and remained a constant presence in the community.
Related: Musicians we lost in 2022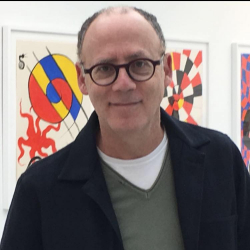 Latest posts by Greg Brodsky
(see all)