Woodstock 50 Debacle: No Peace. No Love. No Music
by Greg Brodsky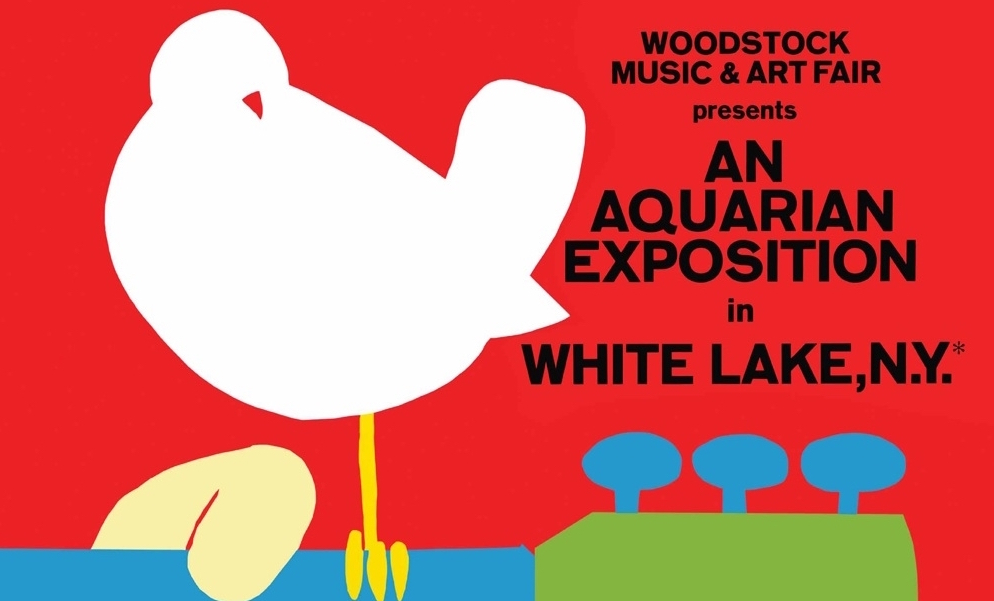 A 50th anniversary doesn't just sneak up on you. The nation's Bicentennial was the first such event that I can recall, with well-planned celebrations, including a gathering of tall ships known as Op Sail, and spectacular fireworks in New York harbor that took place on July 4, 1976.
We like numbers that end in zeros and fives. Twenty-five has a nice ring to it. Sports teams regularly commemorate their championship seasons by bringing back members of their ball clubs with great fanfare as dads beam nostalgically–perhaps even shedding a tear, with their children at their sides–at the former legends who are balder, and have a slightly larger belt size than when they roamed the middle of the infield.
As many of the major events of the late 1960s began to have their 50th anniversaries, some of us wondered what plans there would be for a golden celebration for the greatest music festival of all-time, 1969's Woodstock Music and Art Fair.
A scaled-down version in the spirit of the original festival should have taken place on the site of the '69 festival. It could have lasted over two extended weekends, just like Jazz Fest in New Orleans. Some days' lineups could have been filled with many of the '69 festival's still-active alums. There are many, well into their 70s, who are still performing. Other days could have been devoted to newer acts, in the spirit in which the original fest was programmed.
Bethel Woods Center for the Arts, site of Woodstock '69 in Bethel, N.Y., is an excellent facility, with an outstanding museum devoted to the legacy of the original festival.
A deal should've been locked-in years ago, the dates circled on the calendar.
Tickets could have been sold as one-day passes, for a weekend, and for the whole festival. Even if camping wasn't permitted, there is lodging nearby and not-so-nearby that could have accommodated music fans who planned to attend more than one night.
Why didn't this happen? People talk. We hear stories. But you'll have to ask Michael Lang. Believe me, I tried.
We knew whatever Woodstock 50 was going to be, it would be organized by Lang, the face and principal promoter of the original. If you were to stand for a few days in the Village Green of Woodstock itself, the small Catskills town known as the Colony of the Arts, chances are you would spot him. I have many times when I'm there. He's been a Woodstock resident for decades, beaming that boyish smile and still sporting a full head of hair. At 74, he looks perhaps 60.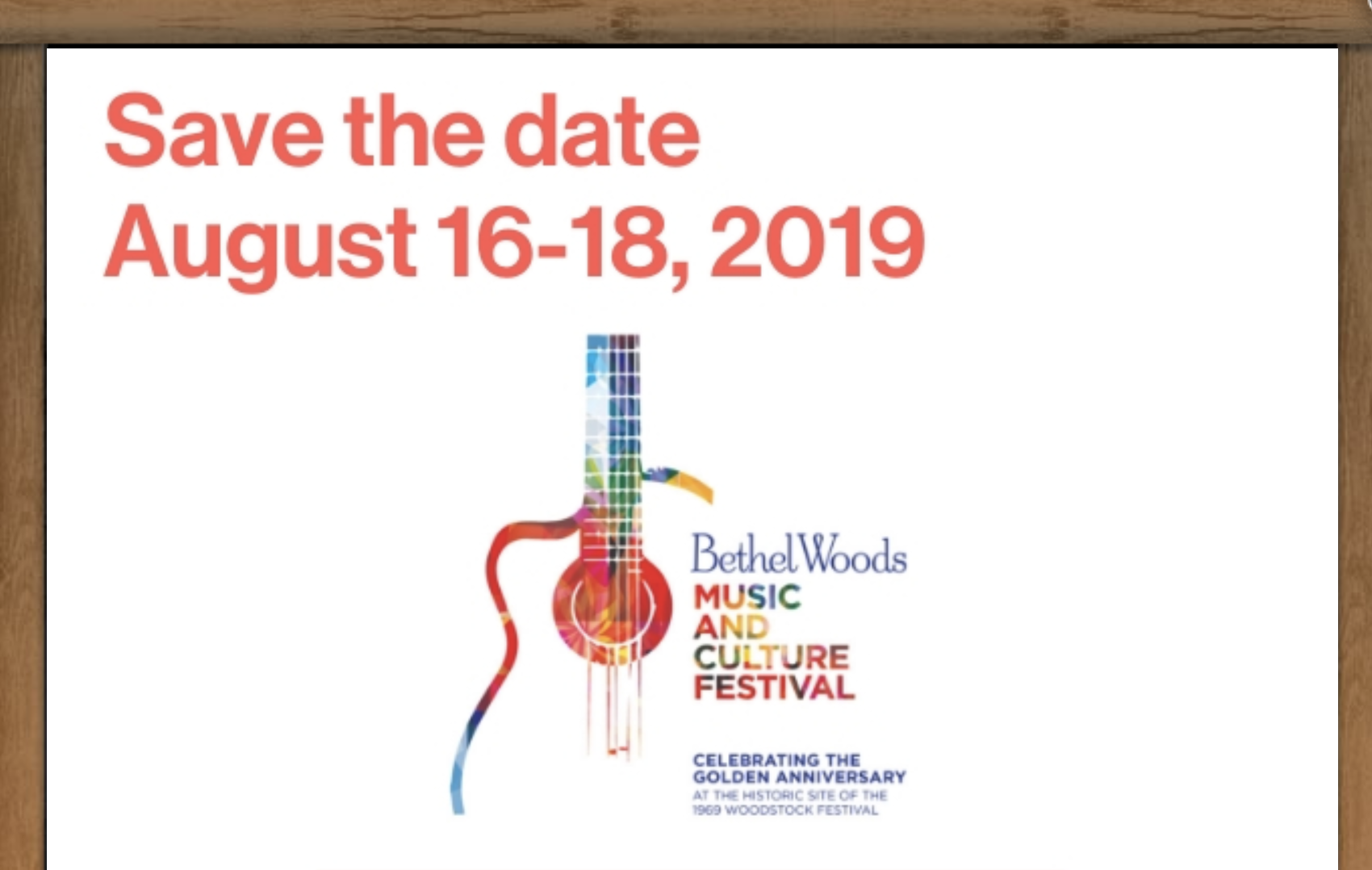 2018 almost came and went without any news of a planned 50th celebration. Finally, on Dec. 27, Bethel Woods announced plans, with Live Nation, to produce a three-day "music and culture festival" on August 16-18, 2019.
The press release noted, "These three days of memorable experiences will include live performances from prominent and emerging artists spanning multiple genres and decades, and TED-style talks from leading futurists and retro-tech experts."
"While the original site in Bethel remains close to our hearts," Lang said in a prepared response in late December, "it no longer has the capacity to hold a real Woodstock festival." Those words are prophetic.
"I'm delighted that Bethel Woods is doing events in the coming year to celebrate what we brought to life in 1969 and I encourage people to visit the museum and concert venue."
As the calendar page turned to 2019, Lang began to reveal his own Woodstock 50 plans. In an interview with The New York Times, published Jan. 9, Lang, who co-created the original along with Artie Kornfeld, said, "Coachella's got its thing, as does Bonnaroo and Lollapalooza. But I think they're all missing an opportunity to make a difference in the world. They're all perfect places for social engagement and for fostering ideas, and I think that's lost."
In early March, many artists' names began to be leaked, including Dead and Company and Miley Cyrus. Finally, on March 19, the lineup of the official 50th anniversary festival was revealed, including several performers–John Fogerty and Santana, among them–who'd appeared at the original 1969 festival.
Headliners included The Killers, Cyrus, Robert Plant & the Sensational Space Shifters and Santana on Aug. 16, Dead and Company and Chance the Rapper on Aug. 17, and Jay-Z and Imagine Dragons on Aug, 18.
The dates? August 16, 17 and 18, 2019, in Watkins Glen, N.Y., the identical weekend as the Bethel Woods festival.
On February 19, Bethel Woods quietly scaled down its own event significantly, with separate concerts on each day. This announcement dropped the word "festival" entirely. Their press release touted a "season of song and celebration," revealing separate-admission concerts for the anniversary weekend that would feature Ringo Starr and His All Starr Band, plus Woodstock '69 alums Santana, Edgar Winter and Arlo Guthrie. (John Fogerty was added to the 2019 lineup later.)
When the planned Woodstock 50 ticket on-sale date of April 22 (Earth Day) was delayed, the festival's official website didn't explain why.
The Poughkeepsie Journal quoted local officials in an April 22 story that the number of attendees for the three-day fest would likely be set at 75,000. Organizers had been said to be hoping for 100,000.
One week later, on April 29, the organizers' production partner, Dentsu Aegis Network, revealed the shocking news: "Despite our tremendous investment of time, effort and commitment, we don't believe the production of the festival can be executed as an event worthy of the Woodstock brand name while also ensuring the health and safety of the artists, partners and attendees.
"As a result and after careful consideration, Dentsu Aegis Network's Amplifi Live, a partner of Woodstock 50, has decided to cancel the festival. As difficult as it is, we believe this is the most prudent decision for all parties involved."
On April 30, Lang sent an email to would-be ticket buyers that read, in part, "Woodstock never belonged to Dentsu, so they don't have a right to cancel it.
"Woodstock belongs to the people and it always will.
"We don't give up and Woodstock 50 will take place and will be a blast!"
On May 3, the Woodstock Facebook page posted graphics offering public comments of support. "You got this! I believe Woodstock 50 WILL happen," read one.
On May 15, Judge Barry Ostrager of the Supreme Court of New York ruled that Dentsu Aegis had no right to cancel the festival. But it wasn't a complete victory for Lang's team. Judge Ostrager ruled Woodstock 50 "has not met the high burden entitling it to a mandatory injunction" for $17.8 million it had asked be returned by Dentsu Aegis to the festival's funds.
Then, on June 10 came a statement from the Watkins Glen site owners: "Watkins Glen International terminated the site license for Woodstock," reportedly for a missed payment.
Reports in mid-June speculated on various locations in Central New York where Lang could hold a scaled-down version. One location was Vernon Downs racetrack in Vernon, N.Y., not far from Syracuse. The facility has been able to accommodate up to 30,000 for a concert.
A permit was filed but town officials repeatedly turned down the organizers for a variety of reasons, citing numerous "deficiencies" in the organizers' application. The town's official response noted, "The promoters of this concert, although they claim it will be conducted safely, avoid undertaking direct responsibility for that safety." The fourth denial came on Monday, July 22.
The stunning news on July 25 that the "festival" would be held at Merriweather Music Pavilion in Columbia, Md., was a significant letdown for music fans, the organizers and, perhaps most importantly, the Woodstock legacy. The outdoor venue, a so-called "shed," with a roof covering seats, plus a large lawn beyond the pavilion that can accommodate thousands more, has a capacity of 19,319.
Remember those words from Lang last December about the 15,000-seat Bethel Woods? "While the original site in Bethel remains close to our hearts," Lang said in a prepared response in late December, "it no longer has the capacity to hold a real Woodstock festival."
Lang faced a nearly identical obstacle 50 years ago, when the town of Wallkill, N.Y., canceled its plans to hold the original festival only one month before it began. He ultimately reached a deal with Max Yasgur to hold the 1969 festival on his farm in White Lake, N.Y. The attendance was famously "a half a million strong."
Merriweather Post Pavilion has nothing to do with the spirit of Woodstock. Though Billboard ranked it the second best amphitheater in the United States in 2010, the venue is better known as a booker of summer tours. It's also 256 miles away from the original festival's site. Among the acts playing Merriweather in August are Chris Stapleton, Train, and Hootie & the Blowfish.
So which Woodstock alums would play the event known as Woodstock 50? We now know the answer: nobody. Classic rock stars Fogerty, Santana and others quickly distanced themselves from the Hail Mary attempt to put on a one-day event. "I'm not interested in getting on a ship that's sinking," Woodstock '69 alum Country Joe McDonald told the Baltimore Sun.
In a statement published on the official Woodstock website on July 31, Lang said, "We are saddened that a series of unforeseen setbacks has made it impossible to put on the festival we imagined with the great line-up we had booked and the social engagement we were anticipating."
Beside the Bethel Woods concerts on the anniversary weekend, many Woodstock '69 alums, including John Sebastian, Melanie and Canned Heat, are scheduled to appear at mini-festivals called WE2019 that took place in North Carolina on August 9-11 and Florida on August 16-18.
Time to plan Woodstock 51? Doesn't have quite the ring to it.
Lang did not reply to an email requesting comment.
A new documentary, Woodstock: Three Days That Defined a Generation, debuted on PBS on August 6.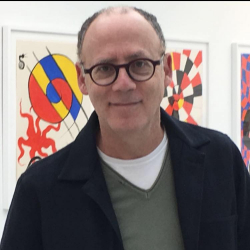 Latest posts by Greg Brodsky
(see all)