Shining a Light on the Origin and Impact of Leonard Cohen's 'Hallelujah'
by Harvey Kubernik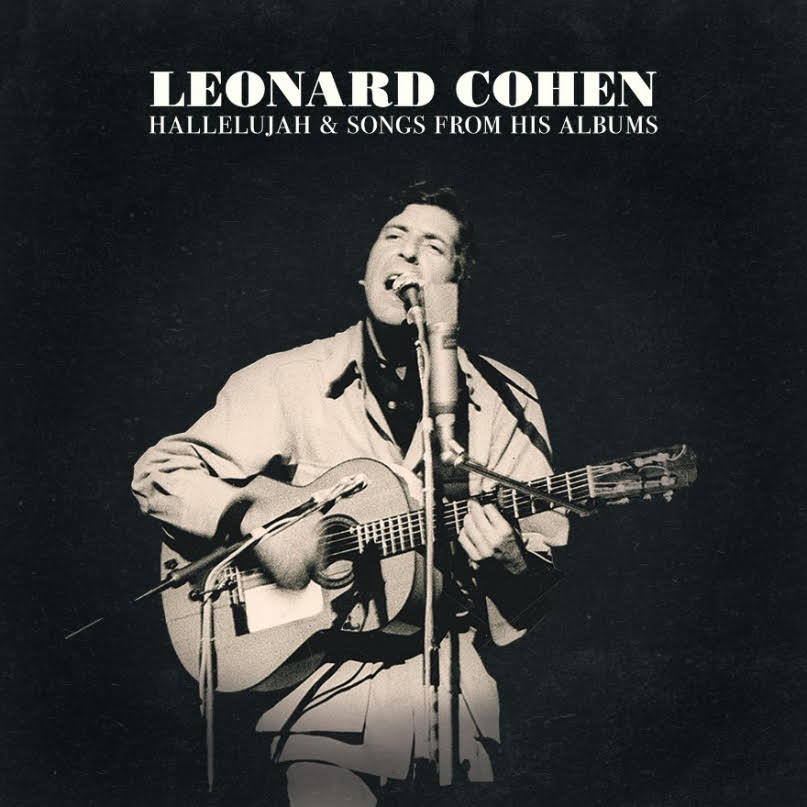 In October 2022, Sony Music Entertainment released what it described as "the first-ever career-spanning album" from songwriter/musician/poet Leonard Cohen. Comprising 17 tracks from Cohen's expansive career, the anthology, Leonard Cohen: Hallelujah & Songs from His Albums, features a previously unreleased live performance of "Hallelujah" from the 2008 Glastonbury Festival.
This collection is a companion piece to the documentary HALLELUJAH: Leonard Cohen, A Journey, A Song, which premiered in June 2022 at the Tribeca Film Festival, and was also an official selection at 2021 Venice Film Festival and 2021 Telluride Festival. The film is described as "a definitive exploration of the singer-songwriter as seen through the prism of Cohen's internationally renowned hymn 'Hallelujah.'"
Listen to the Glastonbury performance of "Hallelujah"
Approved for production by Cohen just before his 80th birthday in 2014, the film accesses a wealth of never-before-seen archival materials from the Cohen Family Trust, including Cohen's personal notebooks, journals and photographs, performance footage, and extremely rare audio recordings and interviews.
Watch the trailer for HALLELUJAH: Leonard Cohen, A Journey, A Song
From the announcement: "The feature-length documentary contains moving testimonies from personal friends of Leonard's such as Adrienne Clarkson and Larry 'Ratso' Sloman, and recording artists for whom 'Hallelujah' has become a personal touchstone, like Judy Collins, Brandi Carlile and Rufus Wainwright."
Listen to Cohen's "Suzanne," a track from Leonard Cohen: Hallelujah & Songs From His Albums
Author Harvey Kubernik's 2014 book, Leonard Cohen Everybody Knows, has been printed in six foreign language editions. Writes Kubernik, "Long before the commercial renaissance and media worship of Leonard Cohen started, I was on the ground floor of his literary and musical expedition. Numerous books on Cohen this century have utilized my 1974, 1976 and 1978 catalog interviews with permission.
"Following Cohen's death on November 7, 2016, at age 82, just after the release of his 14th album, the uncompromising and urgent You Want It Darker, I was invited to guest DJ on Los Angeles' classic-rock radio station, KWSD. The broadcast aired in January 2017. The studio overlooked the street in the mid-Wilshire district area where Cohen lived in a duplex. I dedicated 'Hallelujah' to him.
"Going back decades before that, I was on the UCLA campus in Westwood, California, when Cohen appeared in 1970 at Royce Hall. Michelle Phillips of the Mamas and the Papas was one of Cohen's singers that evening.
"I later attended a 1974 spellbinding Cohen date in downtown Los Angeles at the Dorothy Chandler Pavilion. He must have done four encores. Cohen turned to the musicians, grabbed a book from his pocket and started to read poetry while the band vamped behind him. I hadn't seen anything like that since a Doors concert in November of 1968 at the Inglewood Forum when Jim Morrison stopped the action, in front of 17, 505 fans, asked an audience member for a cigarette, and proceeded to preview passages from his upcoming The Lords and New Creatures poetry book.
"I was rather stunned when Cohen invited everyone in the audience backstage to say hello. I introduced myself to Cohen in a hallway. I asked him, 'Can we do an interview the next time you play L.A.? I'm trying to be a music journalist and I have to pay the rent.' He responded, 'That would be fine, my friend.'
"In December 1974, a Columbia Records publicist arranged an interview with Cohen at the Continental Hyatt House in West Hollywood. Cohen was in the midst of a multi-night engagement at Doug Weston's Troubadour in West Hollywood.
"The following afternoon I conducted my first interview with Leonard Cohen for Melody Maker. Excerpts follow.
***
"In the early days, I was trained as a poet by reading in English, poets like Lorca and Brecht, and by the invigorating exchange between other writers in Montreal at the time," said Cohen.
"My tunes often deal with a moral crisis. I often feel myself a part of such a crisis and try to relate it in song. There's a line in a poem I wrote that sums this up perfectly: 'My betrayals are so fresh they still come with explanations.' As far as the use of Biblical characters in such tunes as 'Story of Isaac' and 'Joan of Arc,' it was not a matter of choice. These are the books that were placed in my hand when I was developing my literary tastes.
"I don't have any reservations about anything I do. I always played music," Cohen continued. "When I was 17, I was in a country music group called the Buckskin Boys. Writing came later, after music. I put my guitar away for a few years, but I always made up songs. I never wanted my work to get too far away from music. Ezra Pound said something very interesting in ABC of Reading: 'When poetry strays too far from music, it atrophies. When music strays too far from the dance, it atrophies."
Listen to "I'm Your Man"
I've always felt the secret sauce glue of Cohen's tune "Hallelujah," both in demo form and in its initial recording, can be traced to musician and multi-instrumentalist/arranger John Lissauer, who was very involved in Cohen's 1974 album New Skin for the Old Ceremony.
In 1984, Cohen reached out to Lissauer again and they collaborated together on songs that were featured on Cohen's next album, Various Positions, which housed the very first retail offering of "Hallelujah."
In 2013, I did an interview with Lissauer about Leonard Cohen. Portions of our dialogue were published in my book, Leonard Cohen Everybody Knows. I've always felt Lissauer has been overlooked for his essential contributions to the Cohen copyright, which has been sung by countless artists and is now further immortalized by the 2022 film. Lissauer and I discussed the origins of "Hallelujah."
"At the time I heard 'Hallelujah' it was still in the formative stage," he said. "It was early. And this whole thing about it taking four years to write, I don't think that's true. I heard it when it had four verses and he hadn't finished the song yet. In fact, I helped him with the chords and the structure of the song. It was somewhat collaborative but not officially. And I never really pushed for that. I played it on the piano, and he said, 'Oh. I love that feel.' So, I changed it from his little 6/8 way into what it became on that record.
"Leonard is older and his voice is getting lower and lower. In fact, the key on 'Hallelujah' was scary. If you listen to that recording of it, it's down in the depths. And it's startling.
"I found him a studio, Quadrasonic in Midtown [Manhattan]. I put the band together. And I brought in Anjani Thomas. So, Leonard and I sat around the studio and he played me what becomes the beginnings of 'Hallelujah.'
"When we first started to record 'Hallelujah,' it wasn't, 'Oh boy. This is gonna be this.' It was really good and it was gonna be really powerful. We were building it as we went. And it wasn't until we were three-quarters through that we all said, 'Holy mackerel. This is a cornerstone song.'
"I said to Leonard at the time, 'This is the one. This is what we've been waiting for. This might be your best record, Leonard. Between 'Dance Me to the End of Love,' 'If It Be Your Will' and 'Hallelujah.' This is gonna break through and touch people in this country.'
"It even had a 'those were the days' kind of quality. And I worked at making that an anthemic song-along. And it worked great."
"Hallelujah" also had a prayer-like quality. Apparently, Columbia Records heard only the pain and none of the joy that Leonard and his producer identified. The imperious head of the label, Walter Yetnikoff, hated the album.
Related: Our Album Rewind of Cohen's Songs of Love and Hate
"We brought it up to Walter Yetnikoff," recalled Lissauer. "Leonard and Marty Machat [Cohen's lawyer/manager] went up there and played the album for him. I was there but not sitting in the room. I was waiting and expecting Yetnikoff to say this was exactly what Columbia wanted. And instead he just says, 'It's terrible. It's un-releasable. I don't know what this is.'
"I assumed that this album was dead. I really thought I've ruined this guy," Lissauer said.
The album was licensed domestically to the independent label Passport Records and sank without a trace. CBS affiliates in Europe had some success with it. Cohen hit the road again; playing live would be its own reward.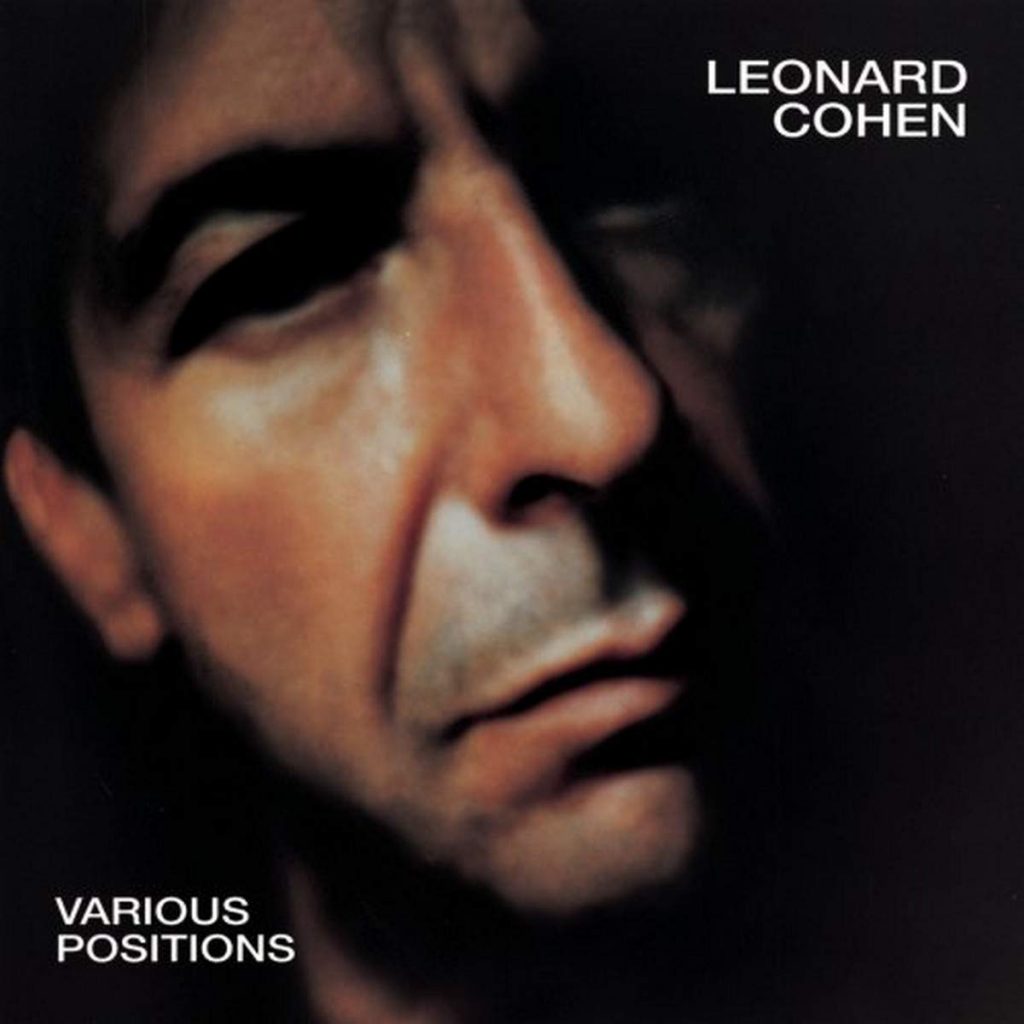 Many years later, the music would catch up with Cohen and his most devoted listeners. Hidden on side two of Various Positions was a minor miracle; the song "Hallelujah" would, in time, become an essential part of the cultural landscape, a new standard embraced by singers in every genre, a hymn for the post-secular world in search of deliverance.
In December 2008, three versions of Cohen's composition "Hallelujah" occupied the U.K. singles charts simultaneously: Jeff Buckley and Alexandra Burke in the top two spots, and Leonard Cohen himself at #36.
During my 2013 interview with Lissauer, we revisited the global impact of "Hallelujah."
"The song has a life of its own," he said. "A lot of time it's in the other artists' performances of it. That's just magic stuff. You can't plan it. Buckley's is great, k.d. lang's. too. I've heard some that are silly by a couple of tenors. I've heard some gospel versions that didn't do it for me. R&B-tinged. How much soul can we put in this? But, you know, there's a lot of loneliness to it. Someone just sent me some simple folkie versions, which are beautiful.
Listen to Jeff Buckley's cover
"When Leonard was doing his first Madison Square Garden thing in New York about five or six years ago, I went along with some friends and my new wife Lillian. On the speaker system of Grand Central Station and Madison Square Garden, they're playing my recording of 'Hallelujah' on a loop. It's the loudest thing you've ever heard. So, we're standing there and everyone is transfixed. Looking up at the speakers and crying and applauding. And I'm just standing there, just a guy hearing this achievement that was unknown forever. And it was really something. That was almost worth the price of admission.
"One of the reasons for his popularity and worldwide audience that continues to expand," continued Lissauer, three years before Cohen's death, "[was that] Leonard is the most committed performer and artist. I mean, he's the most serious and sincere. He never loses concentration. He takes responsibility for his stuff. And he's only gotten more generous and more complete. And now, he's letting the full Cohen out. Before, it used to be a bit of the dark side only. Now, as he says, he's letting the light shine through. And the humor, and the humanity and the twinkle are still there. It is much more complete.
"And it is less planned and more spontaneous than ever before. His body of work is ridiculous. It really is. Leonard is one of those artists who was brilliant but just didn't catch on in a big way."
Latest posts by Harvey Kubernik
(see all)