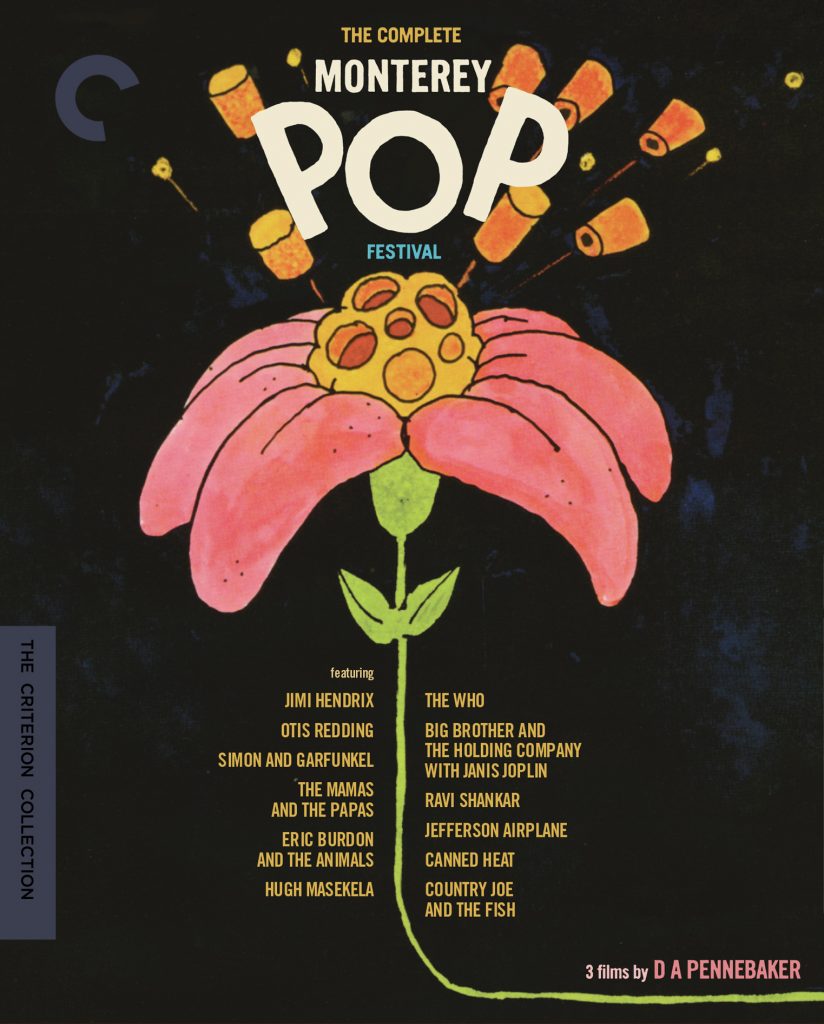 The Monterey International Pop Festival was held on June 16-18, 1967, in Monterey, California. Record producer and Ode Records owner Lou Adler, along with songwriter John Phillips of the Mamas and the Papas, presented 32 musical acts from the United States and England, spanning contemporary pop, rock, soul, psychedelia, folk, blues, jazz and world music.
Appearing were the Association, Johnny Rivers, Simon and Garfunkel, the Blues Project, Buffalo Springfield, Big Brother and the Holding Company, Jefferson Airplane, Laura Nyro, the Grateful Dead, the Electric Flag, Moby Grape, Lou Rawls, Booker T. and the MG's with the Bar-Kays, the Who, Eric Burdon and the Animals, the Paul Butterfield Blues Band, Beverly, the Group With No Name, the Byrds, Otis Redding, Al Kooper, Canned Heat, Country Joe and the Fish, Quicksilver Messenger Service, the Jimi Hendrix Experience, the Mamas and the Papas, Hugh Masekela, the Steve Miller Band and Scott McKenzie. Ravi Shankar, the master Indian sitarist who had influenced George Harrison, the Byrds and many others, also performed—in fact, he was given an entire afternoon show to himself. In June 1969, the documentary Monterey Pop by filmmaker D.A. Pennebaker, was released theatrically, bringing the music to the masses.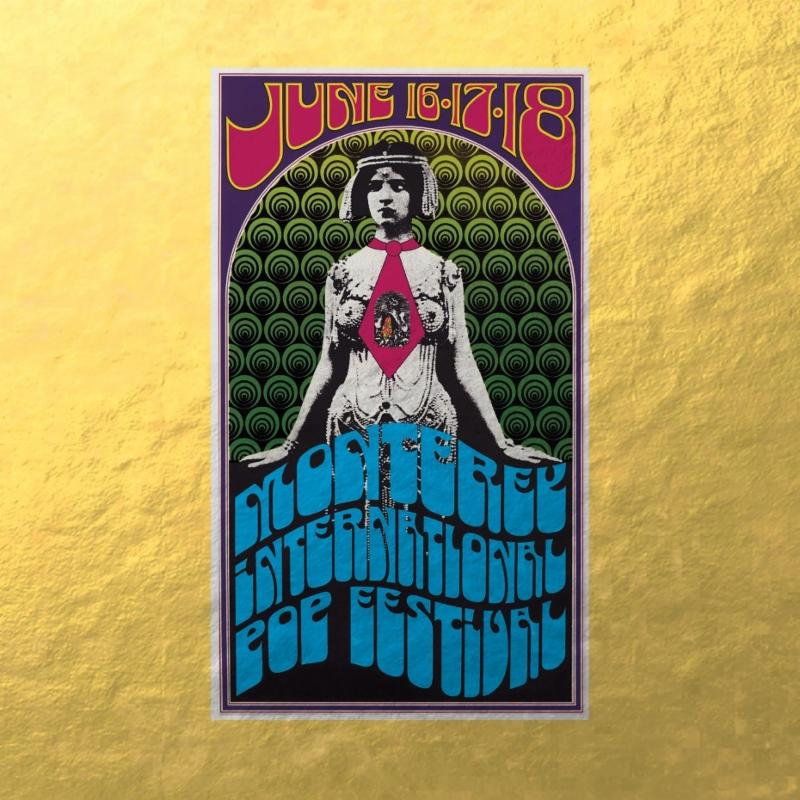 The ongoing impact and influence of Monterey on the outdoor music festival culture has extended far beyond the actual gathering that epic weekend. That galvanizing event in Monterey celebrates a 56th anniversary in mid-June 2023.
This author has interviewed many of the participants in the festival in the subsequent decades. Following are excerpts of some of those conversations.
Lou Adler: John and I hired D.A. Pennebaker, who had done Bob Dylan's Dont Look Back. We shot it initially as a TV show, because ABC-TV had given us the money up front. It was originally commissioned as the very first ABC Movie of the Week. After looking at the footage from Monterey, I remember thinking, it's too much for television. When we met with Tom Moore, the President of ABC-TV, we didn't show him the Association, we showed him Hendrix. It didn't take him long to say, "Take it back. Not on my network." This turned out to be a blessing. We were able to keep the money and Monterey Pop became a film.
D.A. Pennebaker: Bob Rafelson, director of The Monkees TV show, called me up and he said, "Would you like to do a film of a concert in California?" I thought about it and I had just seen Bruce Brown's Endless Summer, which is not about surfing at all, but all about California. Every kid out of high school, the one thing they wanted to do was get to California, and Endless Summer didn't hurt. I saw Rafelson once, maybe, but he was never involved. It was always Lou Adler and John Phillips that I dealt with. We flew up with Cass [Elliot] to see the [festival site] and it was this tiny place. I had no idea what was going to happen there. I had never seen a music festival at all, not even Newport, so I didn't know what to expect. It had a really nice feeling to it. I loved Monterey. And John was a total genius.
Clive Davis (Columbia Records executive): It's many years ago but vivid in memory. I came to Monterey not knowing what to expect, but [I was] seeing a revolution before my eyes that became evident as artists, known or unknown, took the stage. There no was no question that there was a change in contemporary music: a definite hardening, edgier, rockier. It was signaling a major revolution in rock music.
Related: Janis Joplin was a highlight of the festival. Read the behind-the-scenes story of her performance.
Jac Holzman (Founder/President, Elektra Records): I had to be there myself. [There were] many disparate acts and it blended majestically. Rock 'n' roll was here to stay, and rock 'n' roll was to be taken seriously. I thought Monterey was just great.
Jann Wenner (Rolling Stone magazine founder): Everything we cared about in music, in creating community and camaraderie and fellowship, all flowed out of the Monterey International Pop Festival. It was the spirit, the mood, the vibe, the hippies. By the time we started [Rolling Stone] several months later, Monterey was still a central event of our lives. I still have my ticket stubs from Monterey.
Watch The Who's Monterey juggernaut
Paul Kantner (Jefferson Airplane co-founder): I wasn't aware of the record business, or music scouts at Monterey. We just came to have a good weekend and play, basically. We had our light show and took it around with us when we started touring. Even without the light show, we still had really good music, singers and songs. I just enjoyed the overall whole thing of the Monterey International Pop Festival. We put it out in the universe and see where it lands. There was a message there but we didn't blare it out. We just tried to show by example what you could get away with. That's all we tried to put across, creating another universe, if you will, or at least a semblance of another alternate quantum that worked for us. And God knows why we got away with it 90 percent of the time, if not more. We should have been in jail, dead, run over by trucks and a number of things over the years.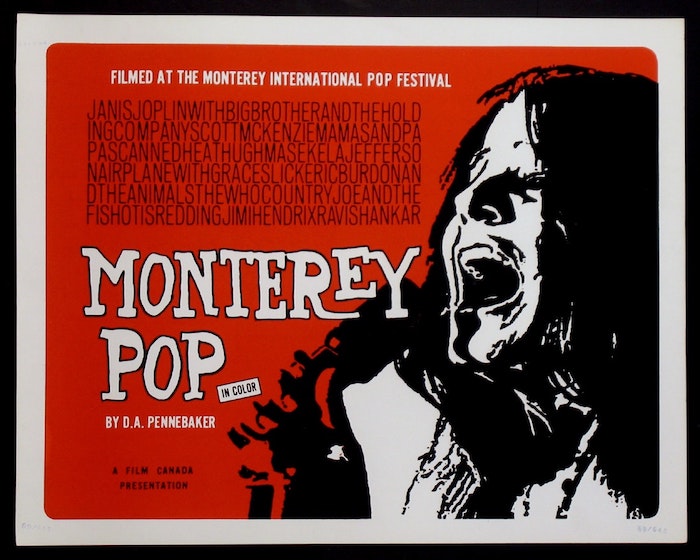 D.A. Pennebaker: I saw what happened at Woodstock [two years later], and I really didn't want to get involved with that at all. One of the producers [John Morris] of Woodstock saw the film of Monterey Pop and wanted to do a festival. I think of these films like Monterey Pop much more as if they were plays on a stage. And every play has to build to some sort of climax, something it was all worth sitting there for. That's how you decide what comes next. And there was no dialogue. You put your mind into that and then it sits there and you don't have to think anymore. What you want to do is get so that when you're shooting you don't have to think. You don't have to think about, "Should I be closer?" As soon as you think those things, the film disappears. You want your feet to take you where you should be. You want the camera to film what you want to film. You don't want anything to happen so you won't have to think about it. And then it can happen in some part of your brain that's non-word-oriented. I get in that camera and I don't want to come out.
Michelle Phillips (of the Mamas and the Papas): When I look at the [Monterey Pop] movie, it's more fun every time. I watch it with more space between the actual event and now. It just blows your mind to revisit it. And, also, it's so funny, to look at the movie and see so many people that you're still friends with. I think Monterey Pop is a really wonderful film. I saw it two years ago on the big screen in Hollywood for the first time since it came out. You get to see what the festival was really like, and how beautiful everyone felt on June 16th, 17th and 18th; they were all bright, sunny days. You see other festivals and they are rolling in the mud. Monterey Pop is so representative of the time; people actually did paint flowers on their faces, put big teepees up. It was a time of arts and crafts. Over 50 years later, the Monterey Pop fund is still generating hundreds of thousands of dollars. It keeps on giving every year. And it's been managed really well; and you have to give Lou the credit because he has been the one in charge of it. He's been in charge of the money. It's a beautiful thing. I am so proud to have worked on, and been a part of, this once-in-a-lifetime musical and cultural epiphany, knowing that 55 years later the Monterey International Festival Foundation continues to help young musicians, health clinics, music rooms for critically ill children and more, all funded by the sales of records, tapes, CDs, VHS and the DVD boxed sets of the D.A. Pennebaker-directed film Monterey Pop. The sun has never stopped shining.
Watch Peter Tork of the Monkees as he introduces Buffalo Springfield. For this performance, David Crosby subbed for Neil Young
Lou Adler: Just think about it: The artists that performed at Monterey on those three days in June '67 are still giving back through the Monterey International Pop Festival Foundation. At the conclusion of the festival, David Crosby said, "I hope the artists know what they have here, the power of it to do good. It's an international force."
***
Since 1967 the Monterey International Pop Festival Foundation has continually supported arts organizations, music therapy programs and health care subsidies for struggling musicians. Visit the official website here.
Watch the infamous Jimi Hendrix Experience performance from Monterey
Latest posts by Harvey Kubernik
(see all)