Leonard Cohen's "Gloomy" 'Songs of Love and Hate': A Look Back
by Harvey Kubernik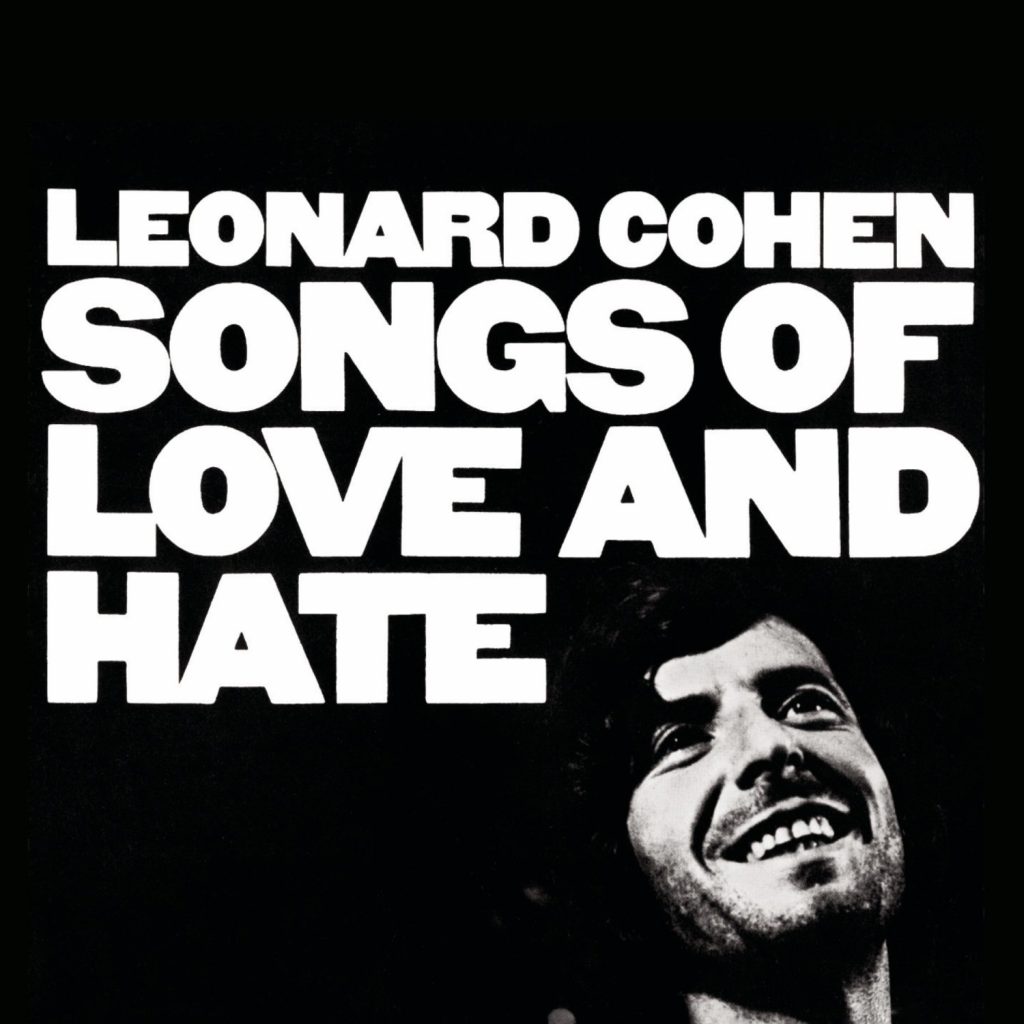 Singer-songwriter and poet Leonard Cohen's third studio album, Songs of Love and Hate, produced by Bob Johnston, was released by Columbia Records on March 19, 1971. Johnston's sparse production displays Cohen's voice and guitar guiding his stories, augmented by a slew of top-notch musicians. Paul Buckmaster supplied the string and horn arrangements.
Canadian-based author Michael Posner wrote a definitive biography of Cohen, Untold Stories, published by Simon and Schuster. I asked Posner about the album. "Songs of Love and Hate is Cohen at his darkest," he said. "Most of the tracks reflect the desperate situation he found himself in, professionally and personally. His fractious relationship with Suzanne Elrod, his contempt for the very fame and status he had once aggressively pursued—it's all on display here. The first words on the album tell us he has stepped into an avalanche that covered up his very soul ('Avalanche').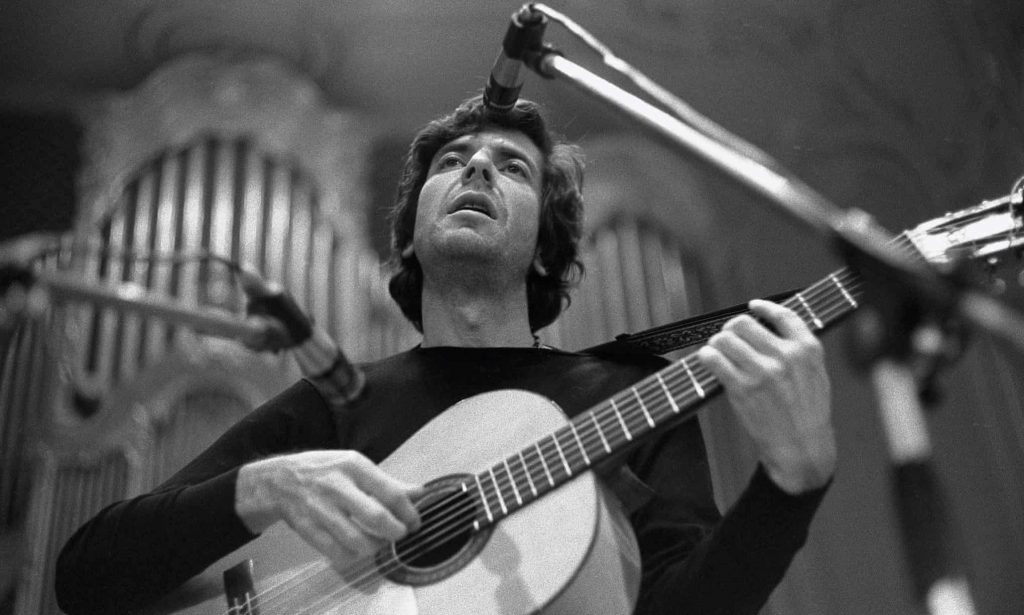 "Although Cohen never spares himself in these critiques, five of the eight songs on the album are meditations on brokenness and a sixth, 'Famous Blue Raincoat,' is a reflection on his betrayal by a former lover, Marianne Ihlen, and a male friend. In 'Dress Rehearsal Rag,' he even contemplates suicide. The disappointment of the Elrod relationship—less than two years old when the song was written— is front and center in 'Diamonds in the Mine…'
"More than other any other album, it is Songs of Love and Hate that cemented Cohen's reputation as the grocer of despair."
Listen to "Dress Rehearsal Rag"
In the mid- and late '70s, this writer conducted a series of interviews with Cohen for England's Melody Maker. We discussed touring, music and his literary influences one afternoon at the Continental Hyatt House in Hollywood, which followed his Troubadour club engagement.
Related: Cohen's classic "Hallelujah" finally charted in 2016
"My music now is much more highly refined," Cohen said at the time. "When you are again in touch with yourself and you feel a certain sense of health, you feel somehow that the prison bars are lifted, and you start hearing new possibilities in your work. I don't have any reservations about anything I do. I always played music. When I was 17, I was in a country music group called the Buckskin Boys. Writing came later, after music. I put my guitar away for a few years, but I always made up songs. I never wanted my work to get too far away from music," said Cohen.
Listen to "Famous Blue Raincoat"
"My tunes often deal with a moral crisis. I often feel myself a part of such a crisis and try to relate it in song. As far as the use of Biblical characters in such tunes as 'Story Of Isaac,' and 'Joan of Arc,' it was not a matter of choice. These are the books that were placed in my hand when I was developing my literary tastes."
Listen to "Joan of Arc"
In August 1970 Cohen was booked to perform at the Isle of Wight festival in England. A full performance of this translucent recital is out on DVD, directed by Murray Lerner. Following that appearance, Cohen returned to Nashville to record Songs of Love and Hate. "I often felt that the risks of humiliation were too wide," Cohen said in the '70s. "But with the help of Bob Johnston, I gained the self-confidence I felt was necessary. I liked the work he did with Dylan and we became good friends. Without his support I don't think I'd ever gain the courage to go and perform. He played harmonica, guitar and organ on tours with me. We worked hard on the albums we did together."
It was Cohen's long-cherished dream to record in Nashville. "I put Cohen's 1970 band together for him and told him I'd get him the best musicians in the world," said Johnston in a 2007 interview [Johnston died in 2015]. "And he said, 'Bob, I don't want the best musicians in the world. I want friends of yours.' I said, 'Good enough.' I wanted it to sound better than anything else sounded, ever."
Despite promotional efforts by Columbia Records, Songs of Love and Hate failed to dent the Billboard Top 100. In England, however, it reached #5 in March 1971. The NME headline declared "Morbid Cohen," Melody Maker bannered "Leonard at his gloomiest," while another British periodical, Sounds, ended their review with the words "delicious masochism."
Watch a live performance of "Famous Blue Raincoat"
Latest posts by Harvey Kubernik
(see all)