Johnny Cash's 'Unchained' With Tom Petty & the Heartbreakers: A Dream Come True
by Mark Leviton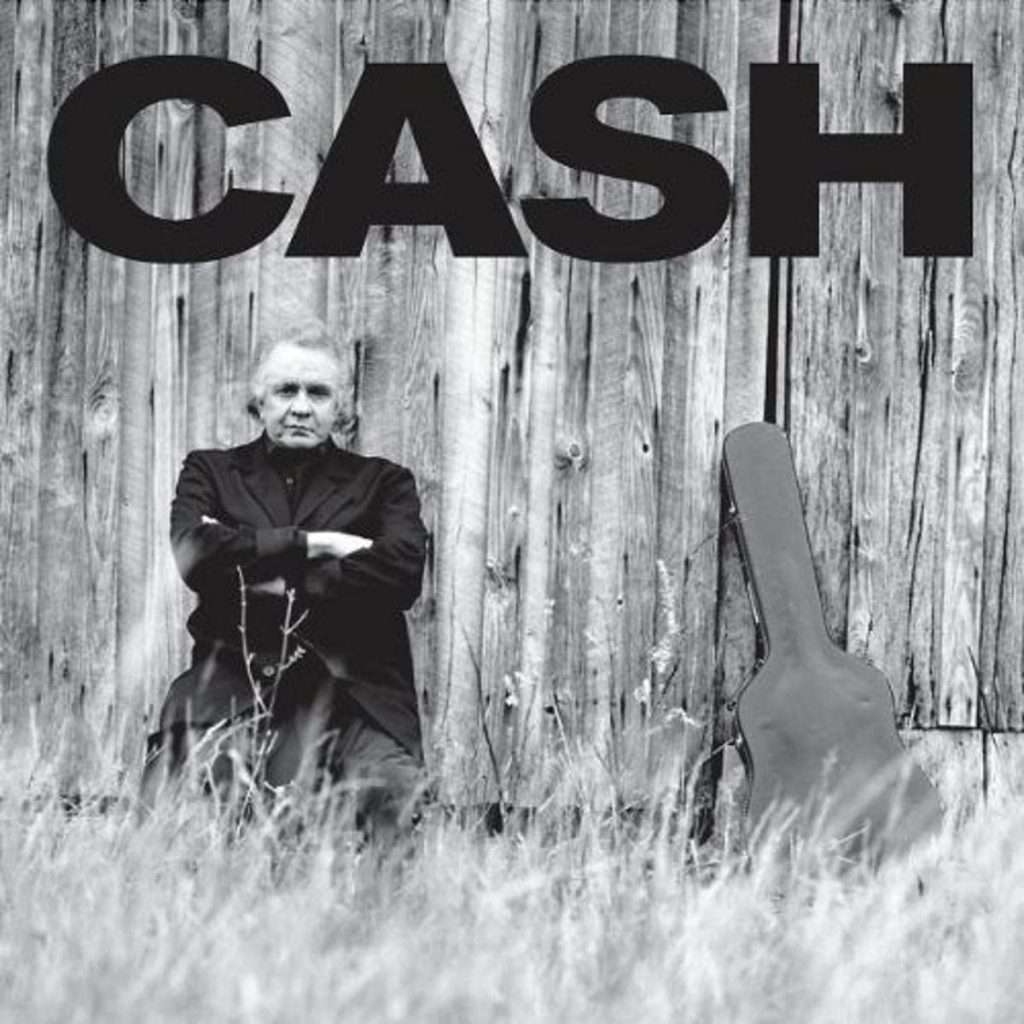 By the time country music legend Johnny Cash was recording his 81st album, with producer Rick Rubin in 1993, his prospects for a career resurgence were thinning. As he later told journalist Barney Hoskyns, there were so few copies of his last album manufactured that there were none supplied to radio stations or to record outlets for in-store play: "Why am I workin' at it, you know? Why spin my wheels? Then along came Rick Rubin and says, 'I want to take you in the studio, in front of a microphone, and you sing the songs that you want to record.'"
Cash, still struggling with overall health and substance abuse issues, was skeptical of Rubin at first, but came around when he realized this guy half his age was sincere about giving him the kind of creative control he'd had when he'd been one of Columbia Records' biggest stars in the '60s and '70s.
The label Rubin owned, Def American, was known for rap and metal, but changing its name to American Recordings ended up altering its brand and also supplied Cash with the title of his breakthrough comeback set, American Recordings. Cut with only Cash's guitar and vocals, it was recorded mostly in Rubin's Los Angeles living room and Cash's Nashville cabin. For the follow-up, eventually titled Unchained and released on November 5, 1996, Cash and Rubin changed things up by inviting Tom Petty and the Heartbreakers (with whom he was co-producing their soundtrack for the film, She's the One), along with members of Fleetwood Mac, Marty Stuart and other musicians to participate.
Unchained earned Cash a Grammy for Best Country Album, and led to a number of other celebrated albums and industry honors before his death from complications of diabetes at the age of 71 on September 12, 2003. Cash told Hoskyns that, compared to American Recordings, he "had more fun" recording Unchained, "because I was with a bunch of people and we had fun making the music together, and it's a more musical record. This record also encompasses 50 more years of music, with a Jimmie Rodgers song and some rockabilly and a Dean Martin song." For Cash, working with the sympathetic Rubin was "a dream come true."
Still, Cash had to be convinced to record several tunes he initially thought didn't fit him, including "Rowboat," a song from Beck's 1994 album , and Soundgarden's "Rusty Cage." Trying to make the songs his own, he said, was difficult: "If it was done in a way that I didn't feel it, that it was right, that I was communicating it, then it was wrong." But often as the arrangements emerged from the Heartbreakers, even if he wasn't there for rehearsals, Cash found a way in. Tom Petty (guitars, Chamberlain keyboard), Mike Campbell (all manner of stringed instruments), Benmont Tench (keyboards), Howie Epstein (bass) and Steve Ferrone (drums/percussion) committed themselves to a heroic supporting role. In the extensive, humorous liner notes for the album, Cash admitted Beck nailed a familiar reality with "Rowboat," writing, "Beck's been reading my mail."
Through the album, Cash's baritone is strong, with an aged roughness that only adds to the pathos and authority he brings to each lyric. The use of acoustic guitars, dobro and mandolin in combination with twangy electric guitars and Tench's wide variety of keyboard colors (tack piano, Hammond and Vox Continental organ, harmonium) brightens every track. "You take the sum of experience, the sum of intuition, and the emotion, and let the song flow," Cash wrote in the liner notes. "If it's commercial must be of absolutely no concern." Rubin used several L.A.-area recording studios to capture the sounds, and along with main engineers Sylvia Massy and David Ferguson, produced a set that sparkles, with each instrument and voice given its due.
Related: When Johnny Cash played for San Francisco hippies
Petty provides the harmony vocal on several cuts, including the Don Gibson hit from 1961, "Sea of Heartbreak," which gets a peppy, straightforward reading. Mick Fleetwood provides percussion and Lindsey Buckingham adds acoustic guitar. Rodgers' "The One Rose (That's Left In My Heart)" had been recorded in the year of Cash's birth, 1932, and was one of his oldest musical memories. At a moderate waltz tempo, it features Campbell's dobro, played with a lovely delicacy. A gospel organ introduces "The Kneeling Drunkard's Prayer," written by Maybelle Carter and her daughters Helen, Anita and June, and originally recorded by them in 1949 as the Carter Sisters. Cash was perhaps more inspired by the Louvin Brothers' version, which he heard them play live in Memphis when he hitchhiked to his first country concert in 1947. Cash met June Carter in 1956 and they married in 1968; he kept the musical legacy of her family close during his entire career.
"I Never Picked Cotton," written by Bobby George and Charlie Williams, was first released as the title track of a 1970 Roy Clark album. This first-person narrative from the youngest member of a sharecropping family turns out to be set the day before his execution for murder, after a life in which "I had everything that money could bring/And I took it all with a gun." The arrangement recalls Cash's early recordings for the Sun label with the Tennessee Three, and is part of Cash's never-exhausted interest in "I shot a man in Reno just to watch him die"-style Americana and working class life. In the Unchained liner notes he provided a long list of his attachments, including "songs about horses, railroads, land, judgment day, family, hard times, whiskey, courtship, marriage, adultery…"
"I've Been Everywhere" is likewise in the rockabilly vein, with Petty, Marty Stuart and company absolutely delighted to be there. A peek at hard-traveling, low-down life, with a tongue-twisting roll-call of several dozen towns in the north and south U.S., it was originally written by the Australian singer Geoff Mack in 1959. Hank Snow took it to #1 on the U.S. country charts in 1962 when Mack wrote new lyrics, using an atlas of continents he'd never visited. Cash is clearly having a blast with it.
Johnny Cash never respected rigid musical categories, and his version of Dean Martin's 1955 super-relaxed pop hit "Memories Are Made of This" reveals its roots in folk music well. "Country Boy" is hardcore rockabilly at a breakneck pace; Cash had recorded a much slower version in 1957. Although he began composing "Mean Eyed Cat" at a Sun session in 1955, he never thought the two-verse version released by Sam Phillips was complete: "Never once did I do the song on stage, and as the years passed, it bugged me more and more that the song was unfinished." So he wrote a third verse after 41 years. Steve Ferrone drives it along with expert country swing.
The contemporary material provides a challenge for Cash that he meets squarely, especially on his extraordinary version of "Rusty Cage," which earned him a Grammy nomination for Best Country Male Vocal Performance. The dramatic instrumental arrangement is matched by Cash's carefully sung-spoken vocal, which he modulates and dips as he handles Chris Cornell's ominous lyrics: "You wired me awake/And hit me with a hand of broken nails/You tied my lead and pulled my chain/To watch my blood begin to boil."
The album's longest track, Josh Haden's "Spiritual," originally done with his band Spain, features the Red Hot Chili Peppers' Flea on bass, Curt Bisquera subbing for Ferrone, and some crucial mandolin from Campbell, but it's Cash's showcase all the way from the opening, chilling words: "Jesus, I don't want to die alone." It's a truly riveting performance, with his voice mixed right in the listener's face.
Cash thought Petty's elegiac "Southern Accents" "would have been a better anthem for the South than 'Dixie.'" The melody dips to Cash's lowest notes before rising to the majestic bridge: "For just a minute there I was dreaming/For just a minute it was all so real/For just a minute she was standing there with me." The Chamberlin keyboard, a precursor of the Mellotron, approximates a string orchestra.
Cash had a visceral reaction to Jude Johnstone's title track, relating it to his mother's saying to him, "God has his hand on you. Never ignore 'The Gift.' I never knew what she meant by the gift until I felt the gift leave me. When the gift comes back, it's so sweet. I think sometimes we make 'contact' if we leave our spiritual ears open." There's a ghostly intensity to Cash's vocal, and the Chamberlin again provides an ethereal backdrop. The chorus is an unabashed prayer: "Oh, I am weak/Oh, I know I am vain/Take this weight from me/Let my spirit be unchained."
Wrapped in a striking black-and-white cover shot of the gray-haired Cash and his guitar case against a worn wooden fence, Unchained sold well enough, but only made it to #26 on Billboard's country album chart and peaked at just #170 on the Top 200. Two more Rubin-produced albums, Solitary Man and The Man Comes Around, were released during Cash's lifetime, and there were fine posthumous releases as well. Those who desire a deep dive into Cash's last decade of recordings are directed to the 5-CD boxed set Unearthed, which definitively shows that nothing, including failing health, could stop him from creating monumental music until his last breath.
Watch Cash perform the title track live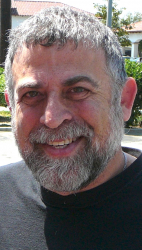 Latest posts by Mark Leviton
(see all)