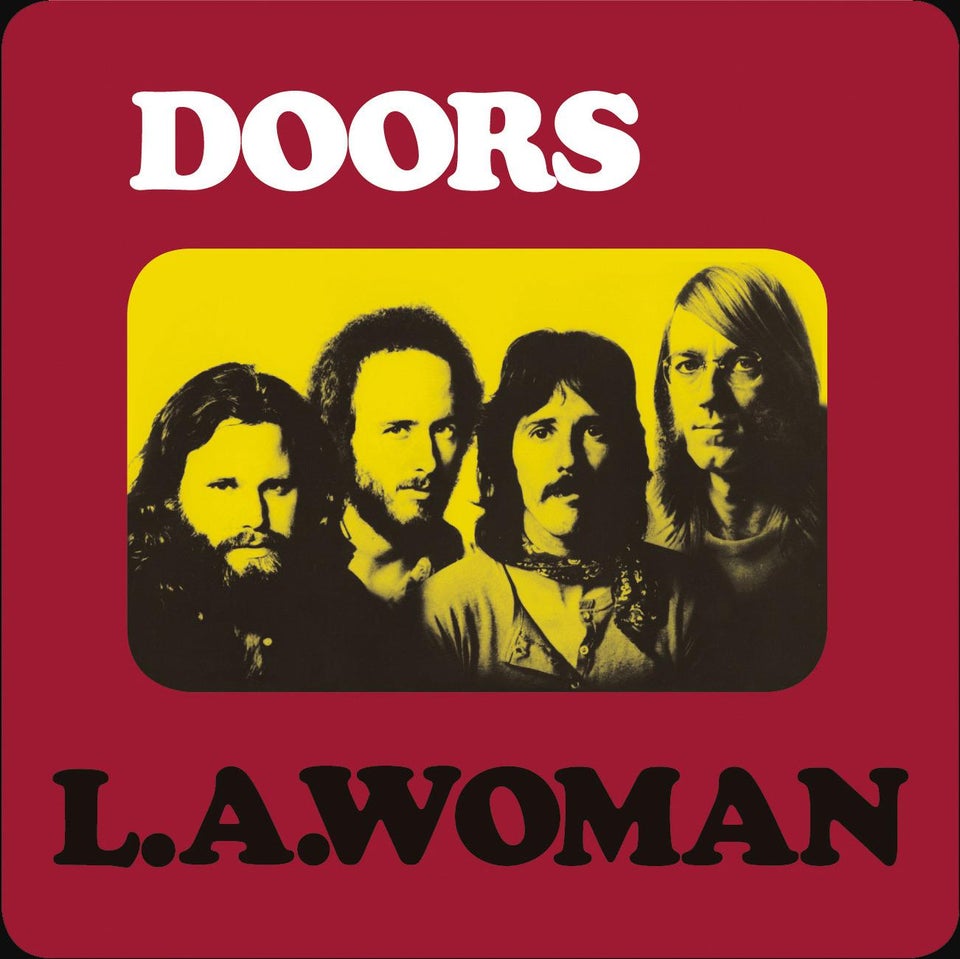 The Doors in their original four-man line-up (guitarist Robbie Krieger, drummer John Densmore, keyboardist Ray Manzarek and singer Jim Morrison) released six studio albums on Elektra Records in the five years between 1966 and 1971, each a landmark in rock history. In their heyday, group members were interviewed extensively, their every move chronicled in mainstream publications like Time and Newsweek, music magazines like Rolling Stone and Creem, all the way down to the most obscure underground newspapers and fanzines.
In the years since Morrison died in Paris under mysterious circumstances on July 3, 1971, three months after the April 19 release of the L.A. Woman album, all of The Doors' LPs have been examined in minute detail, and a cascade of film documentaries and books have filled in every aspect of their spectacular rise and demise. Among the written accounts, biographies like Jerry Hopkins and Danny Sugerman's No One Here Gets Out Alive and Mick Wall's Love Becomes a Funeral Pyre have been joined by memoirs from Manzarek (Light My Fire), Densmore (Riders on the Storm) and Elektra label head Jac Holzman (Follow the Music).
It's a testament to the power of their individual personalities and collective sound that the Doors' albums continue to yield new insights with every listen. L.A Woman was an LP that re-energized the band through a return to their roots in American blues, a finely observed tribute to their hometown of Los Angeles. It was an album begun in turmoil that ended in triumph.
Entering Sunset Sound recording studios in November 1970 with their usual producer Paul A. Rothchild, the group started work on three new songs: "Love Her Madly," "Riders on the Storm" and "L.A Woman."
Rothchild was increasingly clashing with the mercurial Morrison, who he said wouldn't rehearse properly and spent too much time indulging in his legendary vices, especially heavy alcohol use. Instead of showing up for sessions on time, he often had to be retrieved from the nearby strip club the Body Shop or seedy bar Barney's Beanery. Morrison was temporarily living at the Chateau Marmont on the Sunset Strip—his girlfriend Pamela Courson had relocated to Paris—which made him antsy and volatile. Still deep in mourning over the recent death of his close friend Janis Joplin on October 4, Rothchild was done with such self-destructive rock star behavior.
It was "Love Her Madly" that incensed Rothchild, and drove him out of the studio, denouncing it as "cocktail music." He later said the comment was calculated to motivate the group to try harder, not lead to a rift, but they didn't take it that way.
With Rothchild absent, the Doors' longtime engineer Bruce Botnick was promoted to co-producer. Proceedings moved to the band's rehearsal space/office at 8512 Santa Monica Blvd. Botnick reconfigured it as a makeshift studio, installing a mixing board on the second floor and monitors and other sound equipment on the ground floor. Without an isolated vocal booth, Morrison sang in the bathroom doorway, employing the same microphone he used on stage. The sound turned out to be intimate for the vocals and expansive for the instruments.
The Doors never had a permanent bass player (in concert Manzarek played bass lines on his Fender Rhodes Piano Bass), and for the L.A. Woman sessions they drafted Elvis Presley's bassist Jerry Scheff, which thrilled Morrison, and with whom Densmore created a strong musical bond. Rhythm guitarist Marc Benno, who Botnick knew through his work with Leon Russell in the Asylum Choir duo, also participated. Botnick later explained, "The overall concept for the recording session was to go back to our early roots and try to get everything live in the studio with as few overdubs as possible."
"I trusted the band," Holzman has said, "and I trusted Botnick, who I knew had done a lot of the important production work on Love's Forever Changes. I thought the Doors would be in good hands. But that doesn't mean I wouldn't have rubbed a rabbit's foot if I'd had one." For Krieger, the absence of Rothchild was a good thing: "We had so much fun. The warden was gone." In his account, Morrison had his drinking well under control during the sessions.
Utilizing a 1968 notebook of song and poem ideas, Morrison worked up the opening tune, "The Changeling." It begins with James Brown-style funk, and lyrics that hint at Morrison's itch to get out of Los Angeles and join Courson overseas: "I live uptown/I live downtown/I live all around/I had money/And I had none/But I never been so broke that I couldn't leave town." Morrison's vocal is raw and wonderfully loose, Manzarek's varied organ lines are masterful, Densmore is powerfully tight and Krieger is sharp and biting. If anyone felt the Doors had lost a step dealing with Morrison's obscenity bust in Miami and subsequent tour cancellations, this was a strong opening rebuttal. On the excellent alternate version included on the 40th anniversary expanded CD version, Morrison intros "The Changeling" by saying, "I don't want to spook anybody, but this is my favorite number…play your ass off."
The band thought "The Changeling" would make a great single, but Holzman chose "Love Her Madly" instead, and it reached #11 on the Billboard chart. It's a peppy commercial number (written by Krieger in the downtime during Morrison's trial) that didn't deserve Rothchild's derision. Morrison is clearly having fun with it, and Manzarek's tack piano contributes to its classic status. As heavy as the group could be, this was a good example of their light touch.
Related: "Love Her Madly," the perfect rock song
The title of "Been Down So Long" refers to Richard Fariña's novel Been Down So Long It Looks Like Up to Me, and is inspired by several traditional blues tunes, including Furry Lewis' "I Will Turn Your Money Green." Benno plays rhythm behind Krieger's great, surprising Les Paul slide guitar lines and Morrison absolutely wails with authority. The more relaxed blues "Cars Hiss By My Window," recorded the same day, follows, with another excellent Morrison vocal, and words of very evocative Doorsian ambiguity: "The cars hiss by my window/Like the waves down on the beach/I got this girl beside me/But she's out of reach." It was written in the studio, and according to Manzarek, Morrison said, "It was about living in Venice [Beach], in a hot room, with a hot girlfriend, and an open window, and a bad time."
The first LP side ends with the title tune, at nearly eight minutes the set's longest track. It emerges from Krieger messing with "God Save the Queen/My Country 'Tis of Thee" and some ambient noises, before Densmore starts smacking a super-solid beat on the 2 and 4. Manzarek's electric piano seems an inevitable choice, but he also employs acoustic tack piano to fine effect again. For the first verse Krieger beautifully echoes Morrison's every line: "Well, I just got into town about an hour ago/Took a look around, see which way the wind blow/Where the little girls in their Hollywood bungalows." In Morrison's lyrics, the city becomes a woman and vice-versa. Densmore goes into an incredible Latin groove for "I see your hair is burnin'/Hills are filled with fire." A jam on the phrase "Mr. Mojo Risin'," an anagram of Morrison's name, really takes off, with Morrison exuberantly screaming and the whole band smoking. They manage to bring the "city of night" into the studio with them.
"L'America," a song originally written for Michelangelo Antonioni's film Zabriskie Point but rejected in favor of Pink Floyd and Jerry Garcia contributions, begins the second side. Krieger takes the lead before Scheff and Manzarek add some spooky effects and Densmore's military beat grows in volume. It's a rhythmically complex track, with a short boogie section, a sort of nightclub shuffle and Densmore's propulsive snare work melting in and out. It's among The Doors' most experimental recordings, and makes for an intriguing start to the second part of the LP.
"Hyacinth House" weds Manzarek's Chopin obsession to Morrison's lyrics. Krieger is on Gibson 12-string. Morrison's vocal is deep and portentous; he seems hedged in by the tight arrangement. After that outlier, the delta blues returns with "Crawling King Snake," a number first recorded by Big Joe Williams in 1941 but better known through later wonderfully ominous versions by John Lee Hooker. In live Doors performances, it often turned up as part of Morrison's long piece "Celebration of the Lizard."
"The WASP (Texas Radio and the Big Beat)" is recited by Morrison in a wash of heavy echo. The words had been printed as poetry in a 1968 Doors tour souvenir book. The band contributes some jazzy melodies, with Densmore showing off his swing and Manzarek his Jimmy Smith-like organ chops, but it's really the Jim Morrison show, full of his private obsessions and imagery.
According to Manzarek and Krieger, the country tune "(Ghost) Riders In the Sky" influenced the development of "Riders On the Storm," which ends the LP. It's one of the best examples of the Doors taking the everyday details of life and seeing in them a metaphysical world. The writer Stephen Davis believes the lyrics refer to Morrison's early days hitchhiking in Florida, when his imagination conjured various demons and dangers, including "the killer on the road." Morrison did his main vocal and then added whispered lyrics to create an eerie echo effect. Scheff developed the iconic bass line from what Manzarek showed him on keyboard, and Botnick added the storm effects that end the recording with a cinematic chill.
Riders On the Storm was the last time the four Doors recorded together. Morrison took off to join Courson in Paris before the album was fully mixed, and died there at the age of 27. There was no autopsy, and the cause of death has always been disputed. His grave at Pere Lachaise cemetery is one of rock music's most-visited sites. Manzarek died on May 20, 2013, in Germany while being treated for bile duct cancer. Densmore and Krieger are still active; Krieger released an instrumental jazz-fusion album The Ritual Begins at Sundown in 2020.
The edited single version of "Riders On the Storm" debuted on the Billboard Hot 100 chart the day Morrison died. According to the Recording Industry Association of America, the Doors have sold more than 33 million copies of their albums, including several million of L.A. Woman. The album received a deluxe 50th anniversary edition in 2021.
Listen to the full 17-minute "Celebration of the Lizard," recorded at Madison Square Garden in January 1970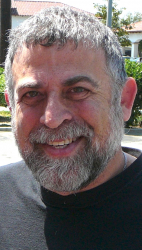 Latest posts by Mark Leviton
(see all)