Don't You Forget About Me: 13 More Timeless Early '80s British Earworms
by Jeff Tamarkin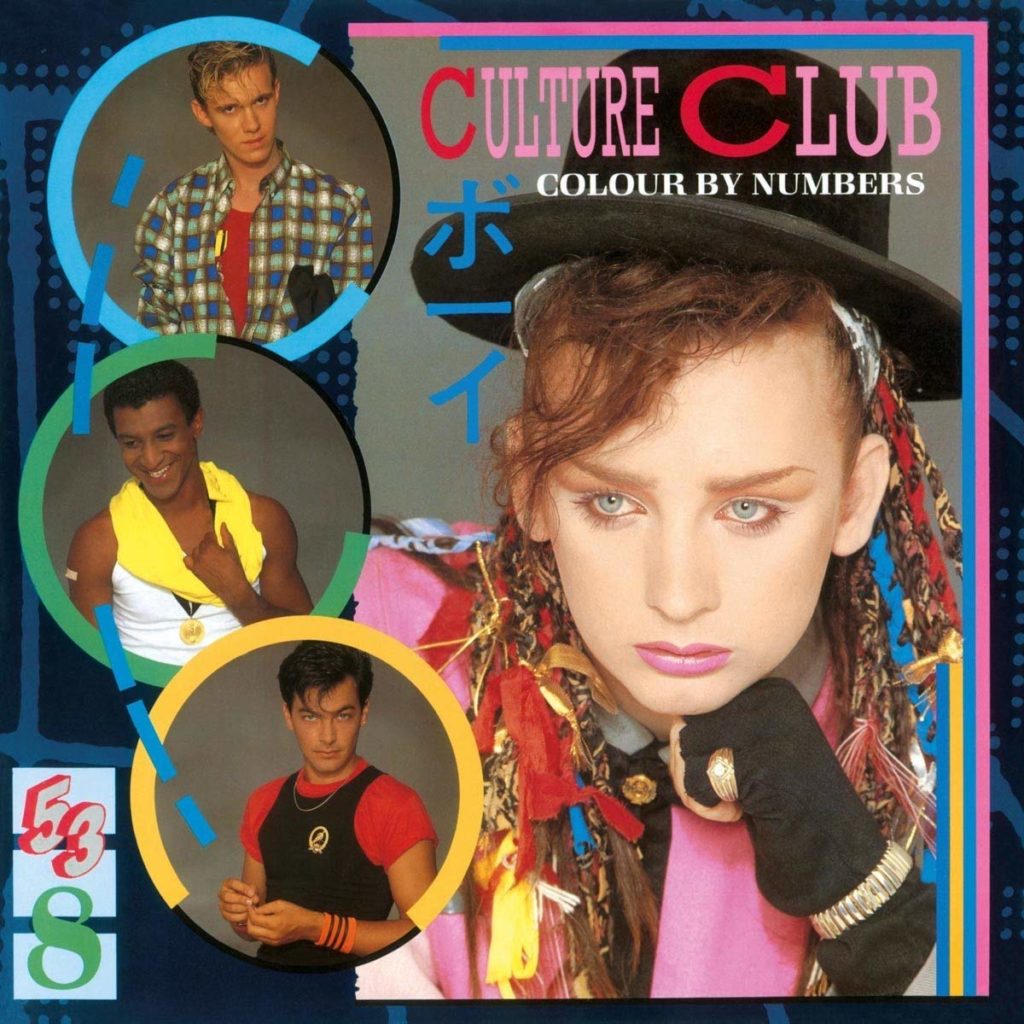 Sometime in 2021, we started thinking about the songs we loved during the early 1980s, in particular those that emanated from Great Britain. Some of them came from major, established artists and others from new names—some of whom would offer up just one great tune and never be heard from again. Our initial goal was to put together a list of 10 classic songs from the U.K. that came out in the first half of that decade, but before we knew it, our list had expanded to 40 of them!
Rather than cut it down and ignore so many songs we still enjoy, we decided to present all of them in a three-part series. The first part included such memorable numbers as Eurythmics' "Sweet Dreams (Are Made of This)," Human League's "Don't You Want Me" and Tears for Fears' "Everybody Wants to Rule the World"—13 in all. This second installment contains another 13 that have stuck to our craniums, and soon we'll wrap things up with the third and final listicle.
The list is in alphabetical order by artist, and all release dates are for the U.S. unless otherwise noted.
The Clash—"Rock the Casbah" (1982)
Did you know that "Rock the Casbah," The Clash's biggest hit in the United States (it peaked at #8), from their biggest album (Combat Rock, #7), was written by their drummer, Topper Headon? Headon was fooling around on the piano when he came up with the signature riff. He immediately headed to the recording studio and, by himself, recorded not only the drum part but also the piano and bass. But it was left to the Clash's primary lead vocalist and rhythm guitarist, Joe Strummer, to write the lyrics. The finished track retained the Clash's aggressive rock pulse but also sported a solid beat that made it popular in dance clubs. "Rock the Casbah" turned out to be Headon's swan song, however—in fact, he'd already been sacked when the video for the song was filmed and was absent from the Clash's Combat Rock tour, due to an escalating addiction issue.
Elvis Costello and the Attractions—Every Day I Write the Book (1983)
Elvis Costello was riding high by the early '80s, having shed his early "angry young man" persona and expanded the scope of his songwriting in multiple directions. He'd caught on quickly both in his native England and in America, and had already cracked the top 10 on the Billboard album chart with his third LP, 1979's Armed Forces. Punch the Clock came four years later, his eighth proper album in six years, and "Every Day I Write the Book" was one of its most popular tunes—and one of Costello's most accessible to date. Recorded with his early band the Attractions, it became his first top 40 single in America, and remains a popular radio staple to this day.
Related: Our Album Rewind review of Elvis Costello and the Attractions' Get Happy!!
Culture Club—Karma Chameleon (1983)
Boy George (O'Dowd) was quite a memorable character when his band Culture Club first emerged in 1982. Always decked out in outrageous getups that ensured he would catch the attention of those programming the videos on the brand-new phenomenon called MTV, he became an instant celebrity. But none of that would have mattered much if Culture Club didn't have the goods musically, and their first singles, including "Do You Really Want to Hurt Me?," "Time (Clock of the Heart)" and "I'll Tumble 4 Ya"—each reaching the top 10 in the U.K. and the U.S.—revealed Boy George to be a gifted, charismatic, soul-inspired singer. "Karma Chameleon" kept the streak going, and it became a massive hit, topping the charts in numerous countries. O'Dowd said it was about "the fear of alienation," but most listeners simply liked singing along to its refrain of "karma-karma-karma-karma karma chameleon."
Thomas Dolby—She Blinded Me With Science (1982)|
Thomas Dolby (real name: Thomas Morgan Robertson) borrowed his professional moniker from the noise reduction system used on audio recording and playback systems, which may help explain why his music fell into the electronic/synth niche of the new wave when he first hit in the early '80s. "She Blinded Me With Science," which peaked at #5 in the States, was his first and only real hit here, while failing to make much of an impact in his native country. It's a memorable tune, with a simple lyrical line that finds the singer following each instance of the song title with the caveat that while "she blinded me with science," she then "failed me in biology" and so on.
Dream Academy—Life in a Northern Town (1985)
A trio consisting of singer-guitarist Nick Laird-Clowes, multi-instrumentalist Kate St. John and keyboardist Gilbert Gabriel, the Dream Academy scored in America their first time out with "Life in a Northern Town." (It only reached #15 in the U.K., however.) The sweet and melodic ballad was co-written by Gabriel and Laird-Clowes and co-produced by the latter with help from Pink Floyd's David Gilmour, who undoubtedly helped give the recording its ethereal, atmospheric foundation. Its hypnotic "Ah-hey-ma-ma-ma/Dee-doo-din-nie-ya-ya" made the song stand out and gave it a boost, but the band was never able to follow it up with another hit.
Joy Division—Love Will Tear Us Apart (1980)
There's always more than a hint of tragedy attached to this song, due to the fact that its author, Joy Division singer Ian Curtis, committed suicide shortly after recording it in early 1980. Sorrow was already built in, as its lyrics focused on Curtis' marital troubles at the time, yet it boasted an irresistible dance rhythm that belied its tale, and it caught on with club-goers at a time when the Manchester-based band was just starting to take off. The British music tabloid NME, in 2002, named "Love Will Tear Us Apart" the greatest single of all time, and its popularity has held fast all these years.
Related: Check out part one of this three-part series here
Madness—Our House (1982)
Although Madness was intrinsically associated with the Two-Tone ska revival movement in England in the early 1980s, they actually recorded for Stiff Records and incorporated several other styles, including R&B and pop, into their mix. "Our House," from their fourth album, Rise & Fall, was an easy-going number portraying a tranquil but drab domestic situation, barely hinting at a brewing dissatisfaction and a desire for something more promising. Quite a departure from the band's upbeat earlier dance music, it nonetheless became their biggest hit in America, peaking at #7.
Pet Shop Boys—West End Girls (1984)
Like so many other British youth of the day, vocalist Neil Tennant and keyboardist Chris Lowe fell in love with the nascent synthesizer-based pop of the day and went to work fashioning songs that would appeal to the dance crowds filling the clubs. "West End Girls" was their first chart-topper in the U.K. and the U.S.; they would return to the top 10 in both countries, and around the world, quite frequently, into the '90s. It's a stunningly produced dance-pop number with hip-hop influences, which Tennant has explained was "about rough boys getting a bit of posh," and others have called a statement on class differences. Whatever its message, it sure did find its audience.
Pretenders—Back on the Chain Gang (1982)
Chrissie Hynde was a rock 'n' roll fanatic from Akron, Ohio, who landed in London in the early '70s and immediately set out to define herself as a rocker in her adopted country, working as a music journalist and in a hip clothing boutique before finally starting Pretenders. The band, with Hynde as frontwoman, found a following immediately, their debut album earning rave reviews both in the U.K. and the U.S. and making its way to the Billboard top 10 (and #1 n England), as well as placing high in Australia, Sweden and other locales. "Back on the Chain Gang," recorded amidst inner turmoil within the band, arrived a few years later and took off, reaching #5 in the U.S. (their only top 10 single here), but not faring quite as well in other places. The song was intended by Hynde as a tribute to James Honeyman-Scott, Pretenders' recently deceased guitarist, and the single featured input from several musicians outside of the band.
Public Image Ltd.—This Is Not a Love Song (1983)
When the Sex Pistols imploded in early 1978, their controversial singer quickly set out to disassociate himself from the band by forming a new outfit, Public Image Ltd. (PiL), that was markedly different from its predecessor. He abandoned his Johnny Rotten nom de punk in favor of his given name of John Lydon, and began crafting music that was more in an avant-garde, danceable, post-punk/industrial vein. The groove-heavy "This Is Not a Love Song" was one of their more accessible tunes, and their most successful hit in the U.K., topping out at #5. In the U.S. it had no chart presence but received heavy play in dance clubs and on college radio.
Simple Minds—Don't You (Forget About Me) (1985)
The immense worldwide popularity of "Don't You (Forget About Me)"—it topped the singles  chart in America and Canada and went top 10 in the U.K., most other European nations and Australia—was undoubtedly assisted by its placement in the hit John Hughes film The Breakfast Club. But chances are it would have gone the same route even without the film, as it had everything audiences looked for in a mid-'80s single, starting with an addictively danceable beat. The song was written by producers Keith Forsey and Steve Schiff, who landed it with the Scottish band Simple Minds after others (including Billy Idol and Roxy Music's Bryan Ferry) had turned it down. The band's singer, Jim Kerr, wasn't sure about it either at first, preferring to cut their own compositions, but wisely took the song on. He's never regretted that decision.
Squeeze—Pulling Mussels (From the Shell) (1980)
A tune from the third album by Squeeze, Argybargy, "Pulling Mussels (From the Shell)" only reached #44 in the U.K. and failed to chart at all in America. But it was a favorite on college radio stations and has subsequently found more widespread favor, as have several songs by this super-melodic band, still so underrated today. Written, as were most Squeeze classics, by the band's mainstays Chris Difford and Glenn Tilbrook, "Pulling Mussels" basically describes an idyllic experience at a vacation getaway, with a romantic twist ("But behind the chalet my holiday's complete"). It's a basic feel-good song, and there ain't nothin' wrong with that.
Related: 50 great albums from the year 1980
The Vapors—Turning Japanese (1980)
Can a band be called a one-hit wonder if that one hit only reached #36? We're not sure, but it sure seemed like "Turning Japanese" was all over the place in 1980, for a song that didn't sell very many copies. It came from the Vapors' debut album, New Clear Days, and while there was some mystery about the meaning of the phrase "Turning Japanese" (some called it an ode to masturbation; songwriter David Fenton of the band only said it was about youth and angst), its Asian-inspired signature riff and dancefloor beat brought it just enough attention that it found its place among the earworms of the day.

Latest posts by Jeff Tamarkin
(see all)