Pilot's 'Magic' Trick: Never Believe It's Not So
by Jeff Tamarkin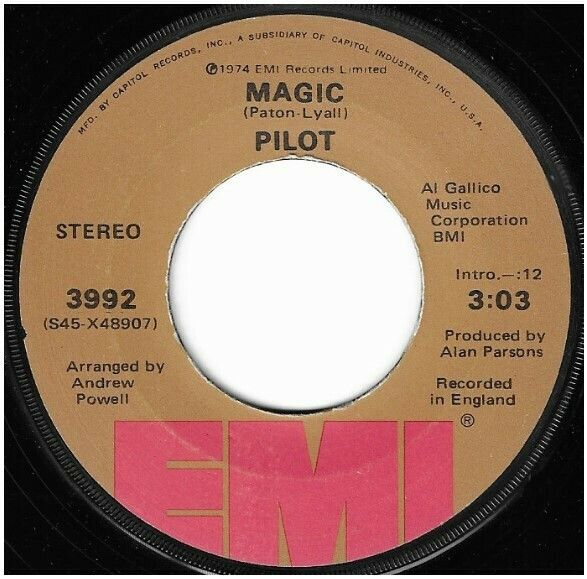 It's one of those songs that you might not hear for years, but then when you do, it's as if you'd heard it just yesterday. "Magic" has levels of familiarity embedded into its signature melody and its engaging, uplifting vocal. Within a few seconds—if you're old enough—your mind will place it smack dab in the mid-'70s, when the song scooted up the U.S. Billboard singles chart to #5.
If you're the sing-along type, you won't have to tax your brain very hard. Its chorus will come back to you instantly: "Oh-ho-ho, it's magic, you know, never believe it's not so," they sing, and why would you? They're very convincing.
The couple of verses are simple too: a few lines about loving to sleep in and listen to the "crazy music playing in the morning light" and loving a sunny day. and that's all there is to it. That. and a  very catchy guitar riff.  Even if you're too young to remember when it ruled the radio, it's pretty difficult to resist.
But who exactly are these good-timing optimists? You draw a blank. Could it be early ELO? You go to YouTube and type "ELO magic" into the search bar. Nope, only "Strange Magic." Wasn't them.
Now your curiosity is piqued. You bring up Google, input "magic" and the search engine returns more than three billion possible solutions. Hmm, we're gonna need to narrow this down a bit. How about "magic song 1970s"?
Well, what do ya know? It's the first result. Turns out "Magic" was a song from a band called Pilot. And that leads you down another rabbit hole, because unlike, say, ELO, you can't think of another song by Pilot and have no clue who they were or where they're from or what became of them. Inquiring rock fan minds want to know.
Turns out they were Scottish, from Edinburgh to be precise. Formed in 1973 by bassist/vocalist David Paton and keyboardist/vocalist Billy Lyall—both of whom had been "substitute members" (whatever that is) of the Bay City Rollers—they were joined by drummer Stuart Tosh, who also sang. Additional non-member personnel, most notably guitarist Ian Bairnson, filled out the sound.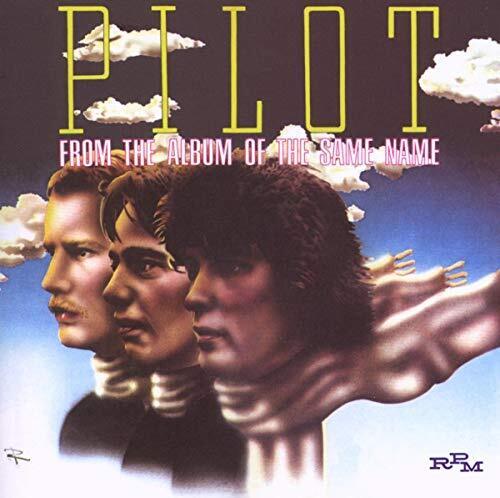 They cut their debut, Alan Parsons-produced album, cleverly titled From the Album of the Same Name, in 1974 (in the U.S. it was just named Pilot, because we're no fun), and released "Magic," credited to Paton and Lyall. It rose to #11 in the U.K. but did even better in the States where it reached #5 on July 12, 1975.
Related: The #1 singles of 1975
And so Pilot was off, ready to conquer the world! Except, they didn't. A track called "Just a Smile" went absolutely nowhere, anywhere, and although their single "January" actually topped the British chart, and the Australian chart, the Pilot light didn't spark a second time in the U.S.—"January" flamed out at #78.
There would be other efforts, and a handful of albums that never got off the ground (Pilot error?) but by 1978 the band members had landed in other places. Tosh and Paton joined the Alan Parsons Project (Tosh also worked with 10cc), and Paton appears to still be active today. Lyall died in 1989.
But for all intents and purposes, Pilot joined the ranks of the wonderful one-hit wonders in 1974, with their ever-alluring "Magic," and that's not a bad trick at all.
Watch Pilot showcase their song, "Magic"

Latest posts by Jeff Tamarkin
(see all)