Sweet Dreams: 13 Timeless Early '80s British Earworms
by Jeff Tamarkin
We tend to think of the British Invasion as a phenomenon of the 1960s—and indeed, considering that the movement gave us the Beatles, the Rolling Stones, the Who, the Kinks, the Yardbirds, the Animals and so many more—that is how it should be. But new artists, and new musical subgenres, continued to emerge from Britain nonstop following that first wave, throughout the '70s and, eventually, into the '80s as well.
Of course, the music constantly changed, and with the emergence of MTV in 1981 we started seeing a whole new onslaught of British acts that—with their emphasis on making music videos that would attract huge followings—had little in common with their forebears. Because of that, unlike many of their '70s predecessors, these new arrivals—although they recorded many solid, memorable albums too—revived interest in the single, individual tracks that audiences could focus their attention on. Many of these artists gave us just one great track at a time—songs that dominated not only MTV but radio and dancefloors as well—rather than attempting to come up with a dozen.
Many of these songs became mega-hits, reaching the top 10 in the charts in both the U.K. and America, as well as numerous other nations. Some of the artists behind these hits enjoyed long, fruitful careers; others faded. But much of the music that they created back in the day has, for the most part, held up. Some of these tunes have even become more popular with each passing year.
Related: 10 songs that defined new wave music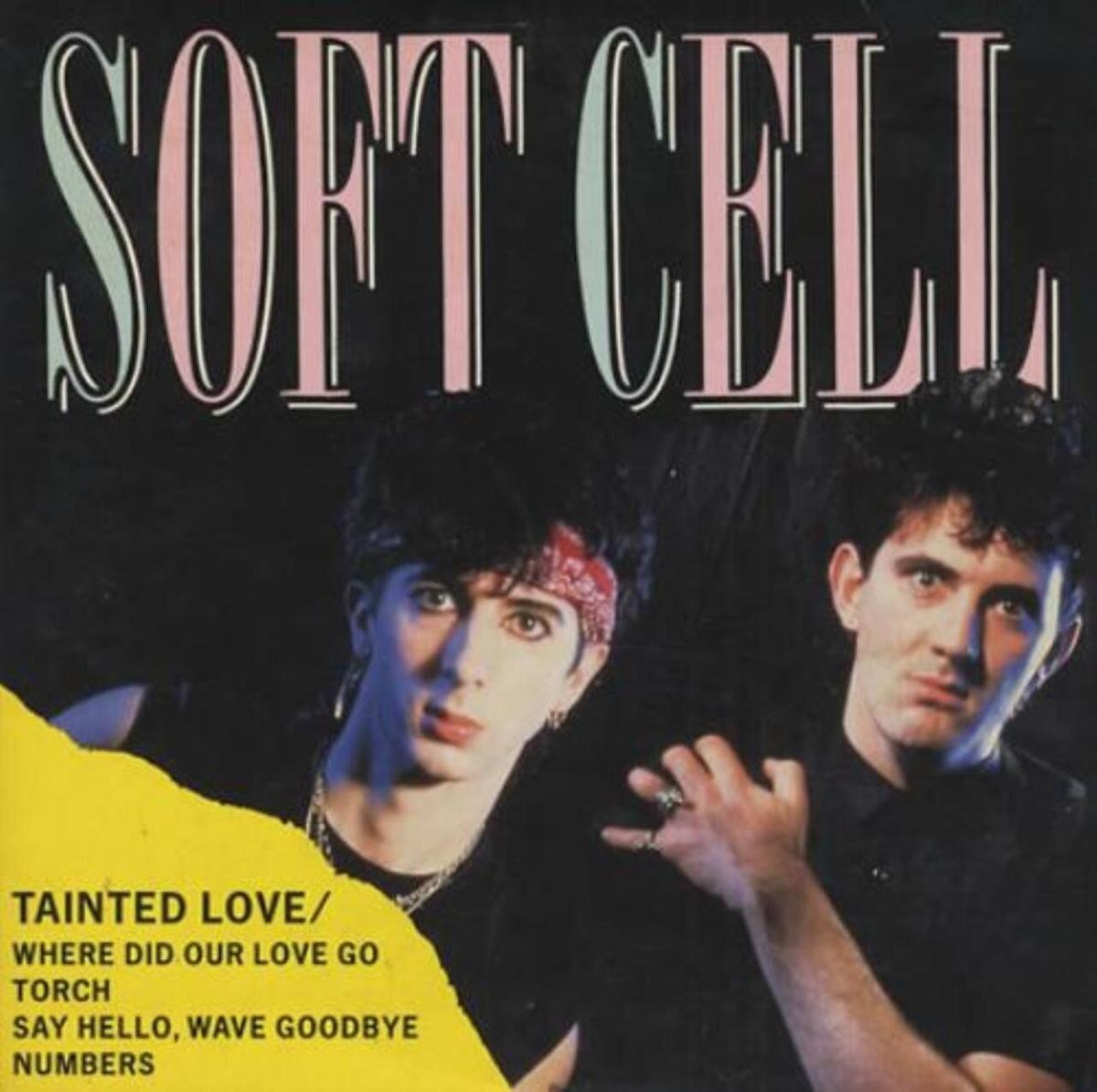 We here at Best Classic Bands may spend most of our time remembering—and writing about—our '60s/'70s heroes; that, after all, is when most of the "best classic" music we lived for was made. But we can't deny that we never put our fingers in our ears when certain hits of the early '80s, particularly those coming out of the U.K.—songs that, at the time, were described as new wave, post-punk, New Romantic, synth-pop, dance-pop and any number of other real or silly appellations—float into our ears.
This is the first installment of a three-part series recalling some of those British 1980s hit singles, or "earworms," that we remember fondly. We know that some readers will immediately think of favorites that are missing from this list, and you are welcome to let us know, in the comments section, what they are. But like we just said, there will be two more volumes of this survey, so you may just want to sit tight a while and see if we include your missing favorites in one of those.
In the meantime, get your groove on with these 13 great tracks from the first half of the decade that is so often, and so unfairly, maligned.
Oh, two more things: One, the list is in alphabetical order by artist, and two, all release dates are for the U.S. unless otherwise noted.
Depeche Mode—"Just Can't Get Enough" (1982)
Now they are Rock and Roll Hall of Fame inductees, members of the class of 2020. Would anyone have predicted such staying power for the still-new synth-pop band back in the early '80s? "Just Can't Get Enough" certainly offered hints: while its electronics and dance rhythm were front and center, so too was its undeniable melody. And its lyrics didn't exactly require much deep thought: "We walk together, we're walking down the street/And I just can't get enough/And I just can't get enough/Every time I think of you I know we have to meet/And I just can't get enough/And I just can't get enough." Depeche Mode's third single in the U.K., and first in the U.S., it preceded the band's debut album by a month and quickly scored with dance-club DJs on both sides of the Atlantic. Folks just couldn't get enough of them after that.
Dexys Midnight Runners—"Come on Eileen" (1982)
Formed in Birmingham in 1978, the soul-influenced Dexys Midnight Runners, fronted by singer Kevin Rowland, weren't getting very far. Their debut album, Searching for the Young Soul Rebels, received mixed reviews in the U.K. and didn't sell well. Some members left and the band was on the verge of splitting. Rowland rebooted the whole enterprise and finally, in 1982, "Come on Eileen," with its jaunty Celtic fiddle line, well-timed tempo changes and Rowland's jubilant vocal delivery, found its way to #1 in both the U.K. and the States—they even kept Michael Jackson away from the top spot for a week. But Dexys, while retaining popularity at home, never had another hit in America.
Duran Duran—"Hungry Like the Wolf" (1982)
The videogenic quintet had so many catchy tunes, really, that it's hard to choose just one. We could've gone with "Rio," "Girls on Film," or any of their later Top 10 hits. But in the end, it's this track that we keep coming back to. It was the first hit single in the U.S. for the group that featured singer Simon Le Bon, keyboardist Nick Rhodes and three unrelated guys named Taylor. Duran Duran personified an MTV-ready act at the very moment that that meant the most, but they didn't get by on looks alone—their tunes were all well-crafted and ultra-hummable.
Eurythmics—"Sweet Dreams (Are Made of This)" (1983)
Eurythmics were Dave Stewart and Annie Lennox, two supremely talented individuals who got off to a slow start until this synth-pop gem took them to #1 in America and #2 at home. Composed by both and sung by Lennox, it was actually the fourth single released from their sophomore album in the U.K. (but their first in the U.S.), tucked into the middle of that LP and easily glossed over the first couple of times it was played. Like most of the songs on our list, it was given a huge push by its video, and both Lennox and Stewart have remained big stars ever since. In 2020, "Sweet Dreams (Are Made of This") was inducted into the Grammy Hall of Fame.
Related: The full story behind "Sweet Dreams"
A Flock of Seagulls—"I Ran (So Far Away)" (1982)
The Liverpool band might be best remembered by many for sporting some of the silliest hairstyles of the era, but they did know how to turn out a catchy tune. Oddly, "I Ran (So Far Away)"—credited to all four band members and sung by bandleader Mike Score, who played keyboards and guitar—completely fizzled in the U.K. But American audiences warmed to the song, with its driving rhythm and simple lyrics ("I walked along the avenue/I never thought I'd meet a girl like you/Meet a girl like you"), and took it to the top 10. Mike Score still leads a lineup of AFoS, outliving that hair-don't by decades.
The Human League—"Don't You Want Me" (1981)
Yet another synth-pop outfit, the Human League had already been around for five years, first as a more experimental, cutting-edge concoction. It wasn't until their third album, titled Dare—following the departure of founding members Martyn Ware and Ian Craig Marsh—that their commercial fortunes picked up. And did they ever! With lead singer Philip Oakey trading tales of romance gone awry with Susan Ann Sulley (taking the role of the "waitress in a cocktail bar" at the core of the song's lyrics), the stalker-ish "Don't You Want Me" went to #1 in the U.S., remaining there for three weeks in 1982, while also becoming the year's biggest single in the U.K. (Four years later, the Human League returned to the top spot in America with "Human.")
Modern English—"I Melt With You" (1982)
Hands up if you knew that the band, formed in 1979, intended the title to be taken literally: It's the story of a couple making love as a nuclear bomb turns them into a molten mess! But hey, that didn't stop record buyers from embracing this, um, heartwarming, rocking tune with an irresistible melody and snappy guitar line, a last-ditch effort by the band to write a pop tune after failing to score with more avant-garde material. And there is a hint of hope: "You've seen the difference and it's getting better all the time (let's stop the world)," they sing in each chorus, so maybe turning into an ice cream cone tossed onto the sidewalk won't be the worst thing that ever happened, after all.
Naked Eyes—"Always Something There to Remind Me" (1983)
Their big hit had a storied history long before they ever stepped into a recording studio. Written by the top-tier songwriting team of Burt Bacharach and Hal David, it was first recorded as a demo by Dionne Warwick—who made a career of singing their songs—in 1963. A fellow named Lou Johnson took it to #49 in America the following year, and then British thrush Sandie Shaw cut a stirring version in '65, which landed at #52 in the U.S. Patti LaBelle, Warwick herself and then R&B singer R.B. Greaves all charted with covers, but it wasn't until 1983 that the song finally made it to the top 10, in the hands of the British duo Pete Byrne and Rob Fisher, who gave it a shiny, synth-y makeover complete with longing vocal and pronounced beat. The pair had one more hit, "Promises, Promises," that just missed the top 10, and then quickly faded from the charts in America.
Soft Cell—"Tainted Love" (1981)
Like the Naked Eyes single, "Tainted Love" had already been kicking around for more than a decade when Marc Almond and David Ball—yes, another synth-pop duo—came upon it and updated it. The song had been written by Ed Cobb, a one-time member of the vocal group the Four Preps (who went on to collaborate with such garage-rockers as the Standells—he wrote "Dirty Water"—and the Chocolate Watch Band), and recorded by R&B singer Gloria Jones in 1964. Her version failed to chart but it got noticed in the U.K., where it took its place among the favored singles associated with what the Brits called Northern Soul. Jones tried a re-record in 1976 (produced by her then-boyfriend, T. Rex's Marc Bolan), but it too failed to move the needle. Five years later, though, singer Almond heard Jones' "Tainted Love" in a club, turned it into a contemporary dance number with instrumentalist Ball, and took the tune to #1 in Britain and the top 10 in America. It spent 43 weeks on the Billboard singles chart there, the longest run in the trade publication's history.
Spandau Ballet—"True" (1983)
Most of the other artists in this survey scored their most memorable successes relatively early in their career. But Spandau Ballet had already been around for about four years when "True," an absolutely gorgeous ballad, found its way to #4 in America, #1 in the U.K. and the top 10 in several other countries. It was, in fact, the third single from their third album, written by guitarist Gary Kemp. To say it broke Spandau Ballet worldwide would be an understatement: With four million documented airplays, "True"—which the composer envisioned as being in the style of Marvin Gaye—is recognized as one of the most played songs in the history of American radio.
Tears for Fears—"Everybody Wants to Rule the World" (1985)
"Everybody Wants to Rule the World" was one of two consecutive #1 U.S. hits for Tears for Fears (the second for these guys, "Shout," arrived just three months later), and one of the latest entries on this list. Written by band members Roland Orzabal and Ian Stanley along with producer Chris Hughes, who helmed the band's second album, Songs from the Big Chair, from which the track was taken, "Everybody…" is also more topical than most of the others we're including here. It's enjoyed a long life, featured in numerous film and TV soundtracks, and has been covered by singer Lorde and others.
Thompson Twins—"Hold Me Now" (1983)
Like several other artists on this list, the Thompson Twins—none of whom were twins or named Thompson—were having a hard time getting noticed at first, although they certainly looked the part of MTV darlings. Then—pared down to a core lineup of Tom Bailey, Alannah Currie and Joe Leeway—they collectively wrote "Hold Me Now." Largely eschewing the then-standard synth-pop sound for something more comfy in the pop mainstream, they used standard keyboards and percussion and even a xylophone, all housed in a can't-miss midtempo groove that proved a perfect match for Bailey's keening vocal. The track made the top 5 in both the U.K. and the U.S., and the TT's were able to build their career substantially from there, returning to the top 10 in America twice more before the end of the '80s.
George Michael—"Careless Whisper" (1984)
Of course you know who George Michael was, and probably you know he started out in a duo called Wham! (Do you remember the other guy's name? Don't worry, we'll tell you in a minute.) "Careless Whisper" was not the first big hit by Michael—that would be Wham!'s "Wake Me Up Before You Go-Go," a #1 smash in many countries, including both England and the United States. That song had been a puffy, pop-dance confection, and if Wham! had ended their career right then and there they probably would still be remembered today. But they weren't done quite yet. The second Wham! studio album, Make It Big, included "Carless Whisper," an emotionally rendered ballad written by both Michael and—here you go—his Wham!-mate, Andrew Ridgeley. When released outside of the U.S., however, the tune, which sports a smart saxophone solo by Steve Gregory, was credited solely to Michael, who stuck with Ridgeley long enough to have another #1 ("Everything She Wants") and a few more top 10s before going solo and enjoying one of the most successful runs in all of music until his untimely death in 2016.
Related: Part 2… 13 more timeless '80s British earworms

Latest posts by Jeff Tamarkin
(see all)