Eurythmics' 'Sweet Dreams' Well-Timed For MTV Success
by Greg Brodsky
Shortly after Dave Stewart and Annie Lennox met in London in the mid-1970s, they were members of a band that ultimately became The Tourists. They recorded three studio albums, the second of which, 1979's Reality Effect, yielded two U.K. hits, including a cover of a Dusty Springfield signature song, "I Only Want to Be With You."
Expectations for the follow-up were naturally high but when Luminous Basement was released in 1980, it essentially fell on deaf ears. The Tourists broke up later that year, following a tour.
Their U.K. label saw something in Stewart and Lennox and, though they had recently ended a romantic relationship, recognized a musical chemistry was there. The pair formed Eurythmics and were promptly signed by RCA Records U.K.'s Don Ellis. (More on him later…)
Watch The Tourists perform their biggest hit on Top of the Pops in 1979
Eurythmics' 1981 debut, In the Garden, featured the electropop sound that the group ultimately became known for. Though the album was a commercial failure, RCA U.K. remained committed and in January 1983 released their second album, Sweet Dreams (Are Made of This), which featured an inset photo on its cover of a masked Lennox in profile sporting a bright orange crew cut. The title cut was released as a single that month; it started slowly but ultimately reached #2.
By then, Don Ellis had moved to RCA's U.S. operations, where he oversaw all of the label's creative areas. At the label's weekly strategy meetings, Ellis made it clear that Sweet Dreams from Eurythmics was going to be a huge priority.
The combination of a great song sung by the photogenic Lennox was ideal. MTV was less than two years old at the time and the still-fledgling network was feeling its oats and going out of its way to support recording artists whose looks would stand out and help the network get noticed. Eurythmics fit right in alongside other new MTV favorites like Madonna, Culture Club, Duran Duran and the Police.
"Sweet Dreams" was sent to U.S. Top 40 stations in May 1983 and quickly hit the lower reaches of the Hot 100. It rose throughout the summer and appeared to have stalled at #2, where it was blocked for weeks by the Police's monster hit, "Every Breath You Take." Finally, on September 3, 1983, "Sweet Dreams" was #1.
Throughout the '80s, Eurythmics remained a constant on radio and MTV with songs like "Here Comes the Rain Again," "Would I Lie to You," "There Must Be an Angel (Playing With My Heart)" and "Missionary Man," among others.
The duo disbanded in 1990, though they have reunited on occasion. Stewart became an acclaimed producer for several classic rock stars including Tom Petty and the Heartbreakers (1983's Southern Accents, for which he co-wrote "Don't Come Around Here No More") and Jon Bon Jovi. Stewart won Best British Producer on three occasions at the annual Brit Awards.
The Scottish-born Lennox began a successful solo career in 1992 and her first two releases–1992's Diva and 1995's Medusa–each hit #1 in the U.K. and were double platinum in the U.S. She is well known for her support of numerous humanitarian causes and in 2017 received the George Harrison Global Citizen Award.
She was born on Christmas Day 1954. Stewart was born Sept. 9, 1952. The pair reunited in December 2019 for a Rainforest benefit concert in New York.
Eurythmics have been selected for induction into the Rock and Roll Hall of Fame's Class of 2022. Upon hearing the news, Lennox wrote, "Ever since I learned about Eurythmics' induction I've been seeing my life run before me – Performing in tiny hole-in-the-wall clubs, then theatres and eventually arenas, stadiums, and festivals across every major city… sleeping on 'the bus' arriving in Boston, Nashville, Chicago… every venue in the USA and everywhere else around the world.
"Backstage dressing rooms, sound checks, road crews, catering… every aspect of touring, rehearsals, travelling in cars, buses and airplanes… TV and radio stations, press interviews… Writing and recording songs in the studio, conceiving and creating videos…
"The impact of 'Fame.' The life of an 'artist,' as opposed to a 'celebrity.' There's a difference!
"Everyone inducted into the Rock and Roll Hall of Fame knows this as a 'lived' experience. I'm very grateful to EVERYONE who made this all happen!"
Stewart wrote, "I'm thrilled that Annie and I will be among such great artists that have been inducted through the years. I'm sure they all have battled their way through many situations and put in way more than the 10,000 hours to arrive at the Rock & Roll Hall of Fame. It's difficult to get onto even the tiniest stage and have the confidence to play your music. The journey that happens, if that music becomes successful, is impossible to explain. Annie and I have a very strong bond — that no matter what — can never be broken.
"What we went through personally, as well as songwriters and performers; how much it took to overcome so many obstacles in order to play our music on stages all around the world — whilst constantly trying to release great music, freshly recorded in the most unusual ways — is something only we know and understand.
"It's amazing that it's now been almost 40 years since the 'Sweet Dreams' album was released, and to be recognized and get inducted into the 2022 Rock & Roll Hall of Fame.
"We've been through it all and seen it all. I met Annie when she was 21 years old, we were just kids then; two dreamers collided and sparks flew. Annie from Aberdeen, Scotland and me from Sunderland, England. Neither of us ever dreamed this moment would happen. But then again, if you are a dreamer, I suppose anything can happen. Fortunately for us, almost everything happened and we survived!"
Related: Sweet Dreams – 13 timeless early '80s British earworms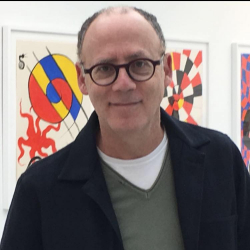 Latest posts by Greg Brodsky
(see all)