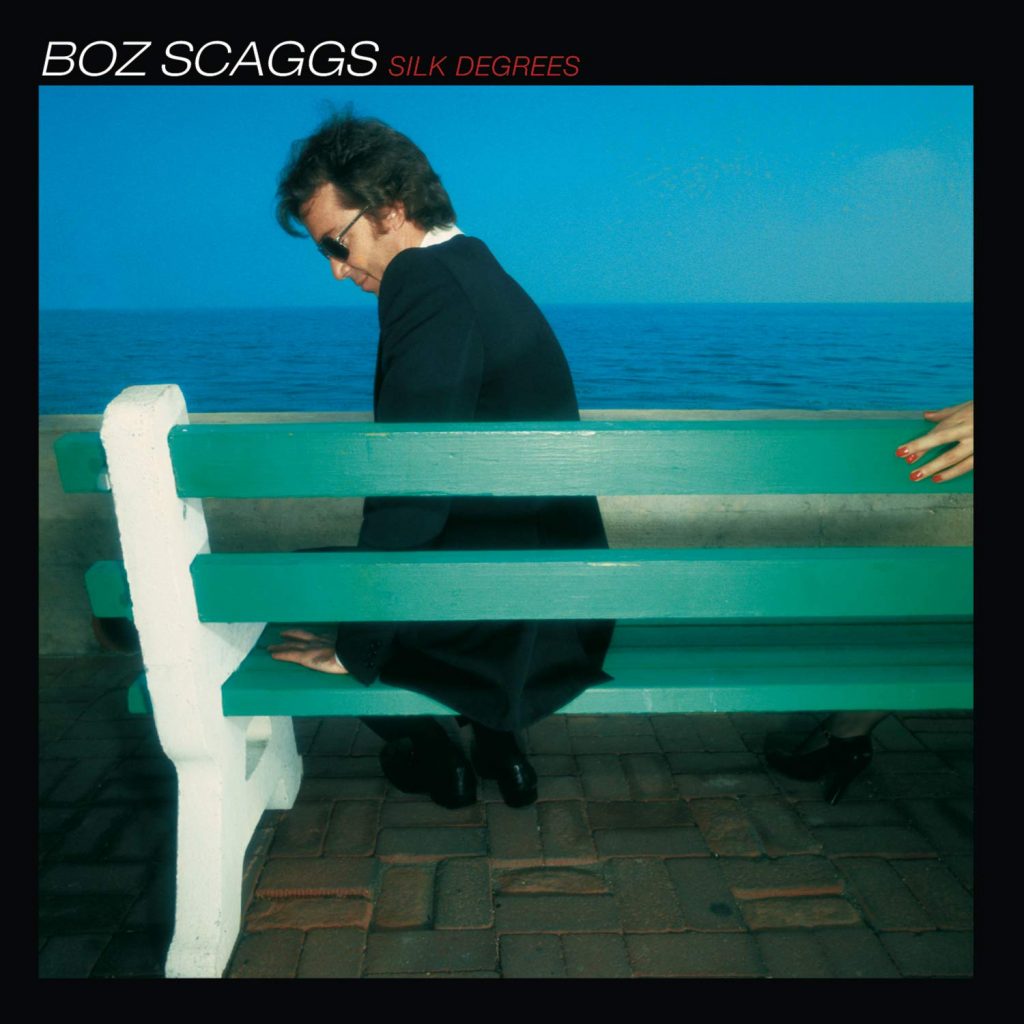 After winning a Grammy for his recording "Lowdown" in the Best R&B Song category at the 1977 Recording Academy ceremony, and being nominated for Album of the Year for Silk Degrees, from which "Lowdown" was drawn, William Royce "Boz" Scaggs was elated. With seven solo albums to his credit, he'd finally achieved the kind of popular recognition and massive sales critics had been predicting for him for a decade. "There's no other category I'd rather win," Scaggs said, "unless it would be R&B male vocalist. The black voice in America is the most beautiful voice I know. Those inflections, that feeling, is where my heart is."
Absorbing the rhythm and blues sounds of Philadelphia, Memphis, Detroit, Chicago and other significant centers of Black culture, he'd forged his own smooth soul hybrid ever since his days with the Steve Miller Band, based in San Francisco during their1967-1968 heyday. He made commercial headway with the Slow Dancer album in 1974, but for its followup he and producer Joe Wissert focused intensely on bettering it. They gathered some of the most solid studio musicians in the country for sessions at Davlen Sound and Hollywood Sound in Los Angeles in the autumn of 1975.
Related: See where we ranked Scaggs on our list of the 12 finest male blue-eyed soul singers
The precision of the playing, the sleek arrangements, the impeccable production sheen, and most of all the songwriting and Scaggs' restrained yet emotional vocal style, make Silk Degrees a classic, what Village Voice critic Robert Christgau called "white soul with a sense of humor that isn't consumed in self-parody." Expanding on a template pioneered by the likes of Smokey Robinson, Curtis Mayfield, Marvin Gaye and Teddy Pendergrass, Scaggs achieved what is still his commercial peak, with five million albums sold and counting. Four of the tracks were released as singles and still saturate the airwaves and streaming services.
Scaggs' main musical sidekick, playing all manner of keyboards (synthesizers, clavinet, Hammond organ and Wurlitzer electric piano included) and co-writing half the album, was David Paich. He launched his own band Toto the following year, with bassist David Hungate and drummer Jeff Porcaro from the Silk Degrees sessions joining up. They brought musical ESP to every track.
The punchy yet lilting groove of "What Can I Say" leads off the LP, with strings and backing vocals that immediately recall the work of Gamble and Huff, the main architects of "Philadelphia Soul." Studio stalwart Plas Johnson lays down a pithy tenor sax solo midway, and Scaggs displays a breathtaking vocal fluidity on a track without an ounce of fat.
"Georgia" follows, with in-the-pocket rhythm from Hungate/Porcaro, Paich's colors on clavinet and acoustic piano, a terrific Sid Sharp string arrangement, and a horn section which bursts with talent (Tom Scott, Bud Shank, Jim Horn and more). A Scaggs original, it perhaps owes a debt to Lambert-Potter's "Don't Pull Your Love," the white soul hit from 1971 by Hamilton, Joe Frank & Reynolds. Scaggs shows an easy ability to go into and out of falsetto, and even when he pushes his voice into a shout near the end he remains supremely musical.
"Jump Street" is a rowdy New Orleans-style honky-tonk number written by Paich and Scaggs that nods to Rod Stewart and the Faces. Les Dudek dominates, playing a fiery slide guitar, but the track is one of the least successful on the disc, as Scaggs pushes his voice into rougher, raspy territory that doesn't quite fit.
The following track, written by New Orleans legend Allen Toussaint, is more like it: "What Do You Want the Girl to Do" is kicked off by horns, and Scaggs' relaxed vocal is buttressed by a lovely female chorus. Around the two-minute and three-minute mark, Jim Horn's sax and Scaggs' voice achieve a sublime crossover, the kind of small detail Silk Degrees has in spades.
The longest track on the album concludes side one in style, a Scaggs-written ballad titled "Harbor Lights." It begins in low gear with Paich's delicate Fender Rhodes and beautiful guitar licks that could be either Fred Tackett or Louie Shelton or both. A commanding Scaggs vocal is among his best work here. The lyrics are wistful and the melody full of ache: "Son of a Tokyo Rose/I was bound to wander from home/Stranger to whatever I'd awaken to/Spun the wheel/Took a shot in the dark/One way ticket and a runaway heart."
Watch Scaggs perform "Harbor Lights" live
Side two of the original LP leads with Scaggs' favorite track, but one he never thought would be a single, "Lowdown." The arrangement is a wonder, and the forward motion of the track is a lesson in band cohesion. It has both an unconventional double-high-hat-and-bass rhythm and a pretty, flute-and-trumpet theme, and pulls out the stops at 2:30 for a short but spectacular guitar solo from Shelton, who shines later in the track as well. Scaggs once again uses his falsetto to great effect, and his singing is both technically relaxed and highly focused. The mix by Wissert and his engineer Tom Perry couldn't be improved. The Grammy voters knew a masterpiece when they heard it.
And here's a live take of "Lowdown"…
"It's Over" is another expert Philly Soul homage, with a peppy beat and a super-catchy chorus. (It's not difficult to imagine Elton John hearing it—and Paich's Elton-ish acoustic piano work—and moving to work with Philadelphia producer Thom Bell two years later.) The lightly swinging reggae tune "Love Me Tomorrow" is next. Paich's only solo writing credit on the album is a doozy, with Porcaro (on timbales) and Hungate pointing the way to Toto's "Africa." Paich's minimoog/Wurlitzer combination is subtle, Shelton contributes slide guitar, and the Plas Johnson/Bud Shank combo adds their secret sauce.
"Lido Shuffle" is full of dynamic changes and is catchy as hell well before it hits its unstoppable chorus, with the horn section providing the cushion for Scaggs' loosey-goosey vocal. Paich's prominent Moog synthesizer is paired with Hammond organ, injecting the central section with a bit of prog-rock. It's possible to imagine Steely Dan doing the song with similar perfectionism in 1975, but they'd probably have picked a slower tempo.
Related: What were the #1 albums of 1976?
The gorgeous, soaring ballad "We're All Alone" finishes the album which was released on Feb. 18, 1976. Rita Coolidge's fine version of the song got into the Top 10 in 1977, but Scaggs' take is definitive. His vocal is tightly controlled and yet full of emotion, artistic enough to be compared to Frank Sinatra or Tony Bennett. With Sid Sharp's outstanding string arrangement, Shelton's acoustic guitar and Paich's acoustic piano, the melancholy lyrics can bring tears from the start: "Outside the rain begins/And it may never end/So cry no more on the shore/A dream will take us out to sea/Forever more, forever more."
Scaggs has gone on to produce brilliant music right through his 2018 album Out Of the Blues. Still, Silk Degrees remains his Everest, with all the elements of his art blending in exceptional ways. Looking back at the recording of the album with journalist Ben Fong- Torres, he said that while listening to the playbacks in 1975 he had the sense that something special had happened. Having gone his entire solo career without a manager, he sought out and signed with heavy hitter Irving Azoff, who could also tell Silk Degrees was likely to be a game-changer. It sure was.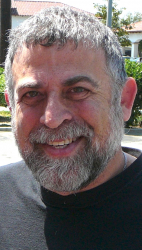 Latest posts by Mark Leviton
(see all)