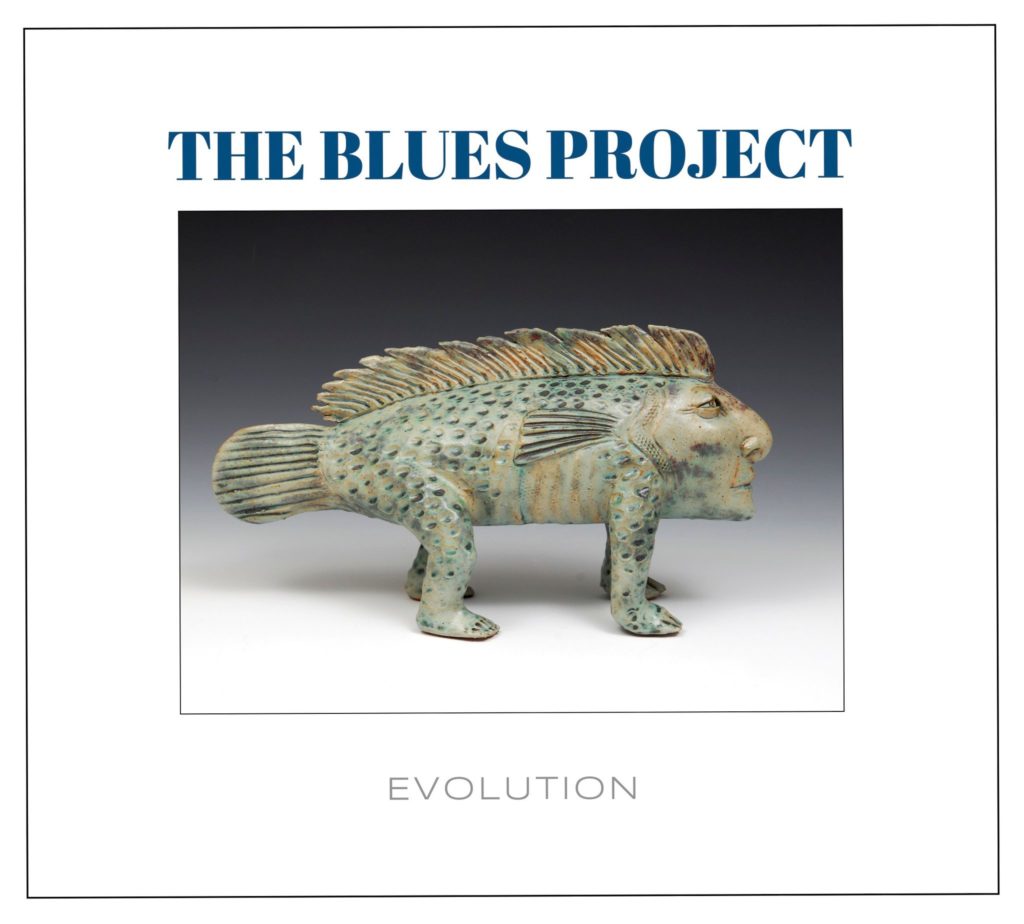 The Blues Project, the New York City-based band whose mid-'60s albums helped usher in the blues-rock revolution—and which then expanded into other musical areas—will release Evolution, their first album of new studio recordings in 50 years. The album features founding members Steve Katz, on guitar and vocals, and drummer Roy Blumenfeld (also on vocals). The other current members are Scott Petito (bass, guitar, vocals), Chris Morrison (lead and rhythm guitar, vocals) and Ken Clark (keyboards, vocals).
The 12-song album was recorded and mixed by Petito in upstate New York in the summer of 2022. In addition to original compositions by Katz and Blumenfeld, the track list includes material by other current members, covers of classic blues numbers, and one song each by Al Kooper and the late Andy Kulberg, who were members of the classic '60s, lineup. (Original guitarist Danny Kalb, who died in 2022, is not represented on Evolution.)
"I found 'Peru' on an old rehearsal cassette from 1980 when we had one of our reunions," says Katz about the Kulberg-penned tune. "It was Andy Kulberg's 'follow-up' to 'Flute Thing.' We never performed it, but I found the cassette and we decided to do it on this album in tribute to Andy. Roy is in touch with Kooper and I believe that's how we got [his song] 'Inside Information.'"
The Blues Project formed in 1965 with a shifting lineup that settled on Katz, Blumenfeld, keyboardist/vocalist Kooper, Kalb, Kulberg and singer Tommy Flanders in time for the band's debut album for Verve/Folkways Records, Live at the Café Au Go Go. Flanders dropped out and the quintet released its only studio album with that personnel, Projections, in 1966. Live at Town Hall followed in 1967, but Kooper and Katz had already left to form Blood, Sweat and Tears by the time of its release. Three further Blues Project studio albums were recorded with changing personnel until the band called it quits in 1972. The following year, however, the live Reunion in Central Park featured the Projections-era lineup. A handful of other reunions followed but the '60s-era group never recorded together again.
Related: Read our Album Rewind of Projections
Kulberg died in 2002. Kooper and Katz have both published memoirs. Blumenfeld has remained active in music, as has Katz, who also works as a ceramic artist.
Watch the current Blues Project lineup perform "Goin' Down to Louisiana" live

Latest posts by Best Classic Bands Staff
(see all)