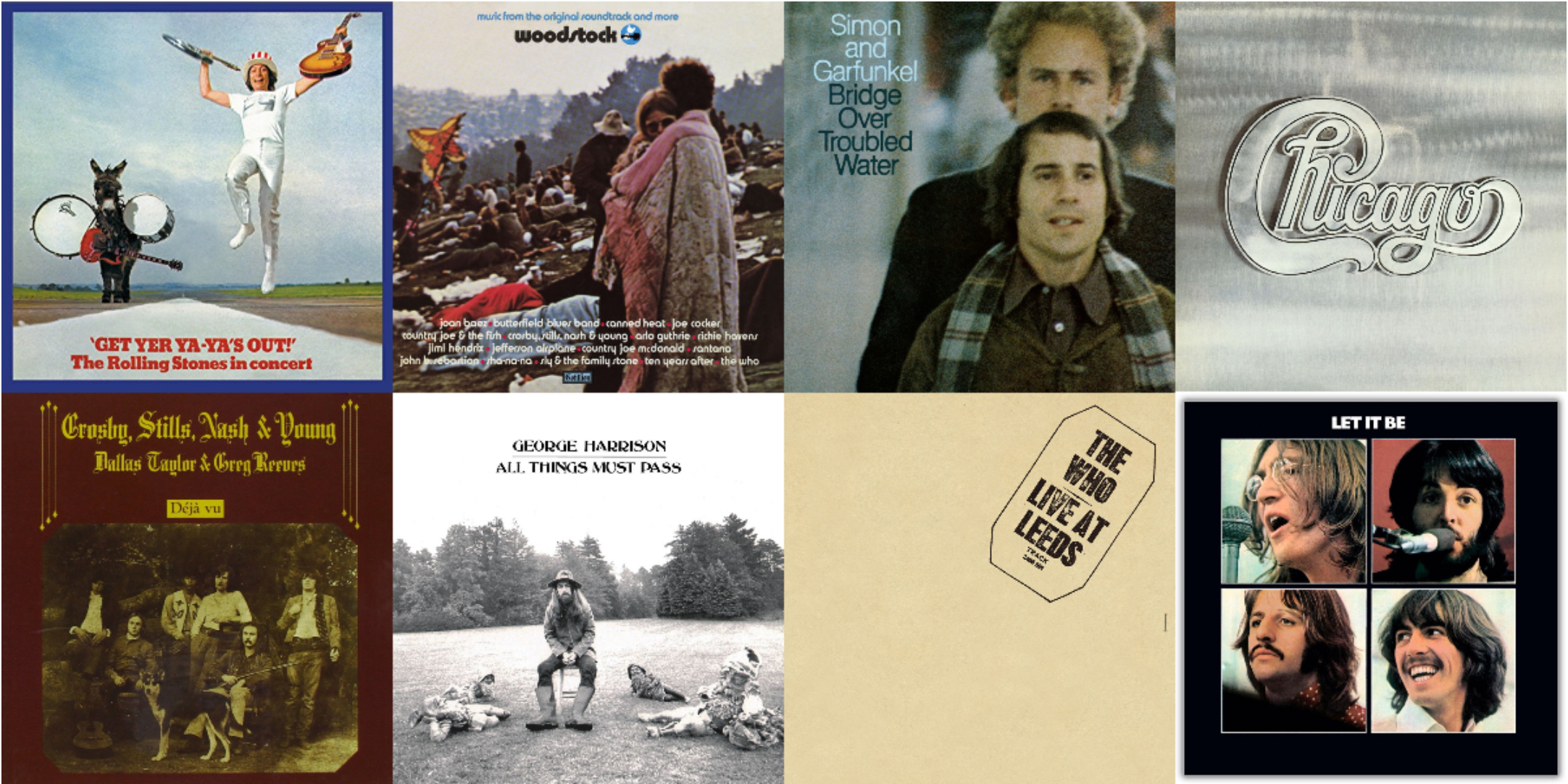 The 1960s began with crooners like Paul Anka, Connie Francis and Frankie Avalon populating the top 10 of the Billboard singles chart, and ended with the Beatles, Led Zeppelin and Creedence Clearwater Revival. Never before had popular music gone through such a complete transformation over a 10-year stretch.
As 1970 was ushered in, few could have imagined where we were headed next. There weren't many signs at the start of the decade. The Beatles would break up that year, as would Simon and Garfunkel and the Supremes. But many of the artists that dominated rock music in 1970—and would continue to for some time—were the same ones we'd been listening to as the '60s closed out. If a major shift was on the way, it would've been difficult to imagine, at the time, just what form it would take.
Now, of course, we know. Names that were still new relatively to us—Elton John, David Bowie, the Jackson Five, Black Sabbath, Joni Mitchell, James Taylor—were offering suggested paths, but only a soothsayer could have guessed just how substantial their impact would eventually be. The singer-songwriter movement, heavy metal, funk and other new genres would quickly gain adherents, but in 1970 they were still largely outliers.
Music never stays still—whether we like where it goes or not, it doesn't wait for us. That was true in 1970, and by the end of that decade, the landscape would, once again, look completely different (hello disco, punk and hip-hop). In any case, it's always fun to look back with the benefit of hindsight and remember what our ears were taking in.
That's exactly what we've done here: We've turned back the clock 50 years and compiled a timeline of the year's top events (including album releases) in rock music. Then we've listed the bands that formed during that year, and those that called it quits.
Finally, we've compiled a list of the year's top singles. Looking at it all now, we have to admit that we were all very lucky to have this music in our lives—and we still are!
1970 Music Timeline
Jan. 3—Jimi Hendrix and his new trio, Band of Gypsys (bassist Billy Cox and drummer Buddy Miles), perform two shows at NYC's Fillmore East, as they did on the previous evening.
Jan. 3—Former Pink Floyd frontman Syd Barrett releases his debut album, The Madcap Laughs
Jan. 9—Badfinger releases Magic Christian Music
Jan. 14—Diana Ross and the Supremes perform their final concert, at the Frontier Hotel in Las Vegas
Jan. 15—The MC5 releases Back in the USA, Dusty Springfield releases A Brand New Me

Jan. 19—John Sebastian releases John B. Sebastian
Jan. 25—John Phillips releases John Phillips (John, the Wolf King of L.A.)
Jan. 26—Simon and Garfunkel release Bridge Over Troubled Water, their final album together; Chicago releases their self-titled sophomore album (aka Chicago II)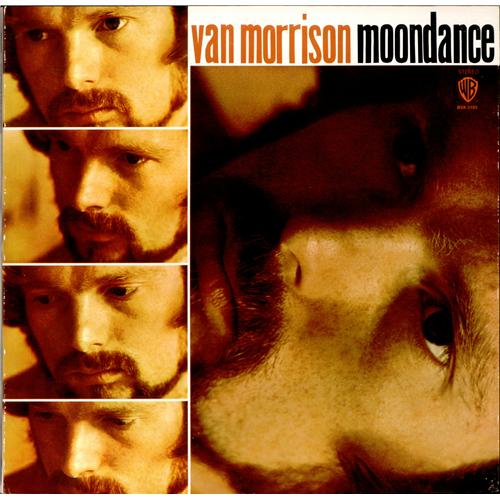 Jan. 27—Van Morrison releases Moondance
Jan. 28—Hendrix's Band of Gypsys calls it quits after just a few weeks together
Related: Our review of 2019's Band of Gypsys boxed set
Jan. ?—The Guess Who releases American Woman, Johnny Cash releases Hello, I'm Johnny Cash, Argent releases their self-titled debut
Feb. 1—James Taylor releases Sweet Baby James
Watch James Taylor perform the title track from his 1970 breakthrough album
Feb. 9—The Doors release Morrison Hotel, the Mothers of Invention release Burnt Weeny Sandwich, the soundtrack to Zabriskie Point (featuring Pink Floyd, Jerry Garcia and others) is released
Feb. 11—The film The Magic Christian, co-starring Ringo Starr, premieres in New York City
Feb. 13—Black Sabbath releases their self-titled debut album in the U.K.
Watch Black Sabbath perform "War Pigs" in 1970
Feb. 14—The Who record Live at Leeds
Feb. 24—Funkadelic releases their self-titled debut album
Feb. 26—The Beatles release their Hey Jude compilation album
Feb. ?—Atomic Rooster releases their self-titled debut, Screaming Lord Sutch releases Lord Sutch and Heavy Friends, Harry Nilsson releases Nilsson Sings Newman
March 7—The Temptations release their Psychedelic Shack album
March 7—Mountain releases their debut album, Climbing!
March 11—Crosby, Stills, Nash & Young release Déjà Vu
Related: Our Album Rewind of CSNY's Déjà Vu
March 23—Leon Russell releases his self-titled debut solo album
March 25—Jimi Hendrix's Band of Gypsys album is released (after they'd already split—see Jan. 28), John Cale releases Vintage Violence
March 27—Ringo Starr releases Sentimental Journey
March 30—Ginger Baker's Air Force releases their self-titled album, Miles Davis releases Bitches Brew
March 31—Three Dog Night releases It Ain't Easy
March ?—Alice Cooper releases Easy Action, Joni Mitchell releases Ladies of the Canyon, Delaney and Bonnie release On Tour with Eric Clapton, Faces release First Step, the Amboy Dukes release Marriage on the Rocks/Rock Bottom, Linda Ronstadt releases Silk Purse, Bloodrock releases their self-titled album, Tom Rush releases his self-titled album
April 9—Dr. John releases Remedies
Related: Dr. John died June 6, 2019
April 10—Paul McCartney announces that the Beatles have broken up, Elton John releases his self-titled second album
April 13—Diana Ross and the Supremes release Farewell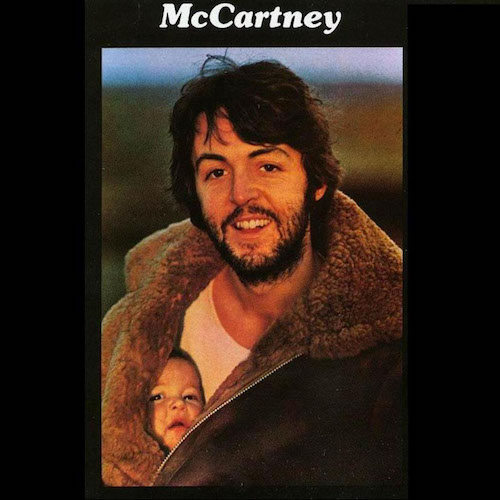 April 14—Michael Nesmith announces that he has left the Monkees
April 17— Paul McCartney releases his debut, self-titled solo album, Ten Years After releases Cricklewood Green, Brinsley Schwarz releases their self-titled debut album
April 20—Jethro Tull releases Benefit
Watch Jethro Tull at the Isle of Wight festival in 1970
April 22—Iron Butterfly Live is released
April 24—Jefferson Airplane's Grace Slick and her escort, political radical Abbie Hoffman, are turned away from a White House tea party hosted by the president's daughter, Tricia Nixon, after Secret Service officers realize the invitees could cause trouble (indeed, Slick had hoped to dose Nixon with LSD); Cat Stevens' Mona Bone Jakon is released
April 26—Smokey Robinson and the Miracles' What Love Has…Joined Together is released
April ?—Randy Newman's 12 Songs is released, Cream's Live Cream is released, the Flying Burrito Brothers' Burrito Deluxe is released; other April releases include Blues Image's Open, Melanie's Candles in the Rain, the Bee Gees' Cucumber Castle, Steppenwolf's Live, Booker T. and the MG's' McLemore Avenue, Colosseum's The Grass is Greener, the 5th Dimension's Portrait, Gordon Lightfoot's Sit Down Young Stranger, James Brown's Soul on Top, Incredible String Band's I Looked Up, Eric Burdon and War's Eric Burdon Declares "War", Blodywn Pig's Getting to This and Al Stewart's Zero She Flies
May 1—Poco releases their self-titled album
May 8—The Beatles' Let It Be album is released, the Jackson Five's ABC is released
May 11—Woodstock: Music from the Original Soundtrack and More is released
May 15—King Crimson's In the Wake of Poseidon is released
May 16—Randy Bachman leaves the Guess Who; the Who's Live at Leeds is released
May 20—The Beatles' Let it Be film premieres in London and Liverpool, with none of the former members in attendance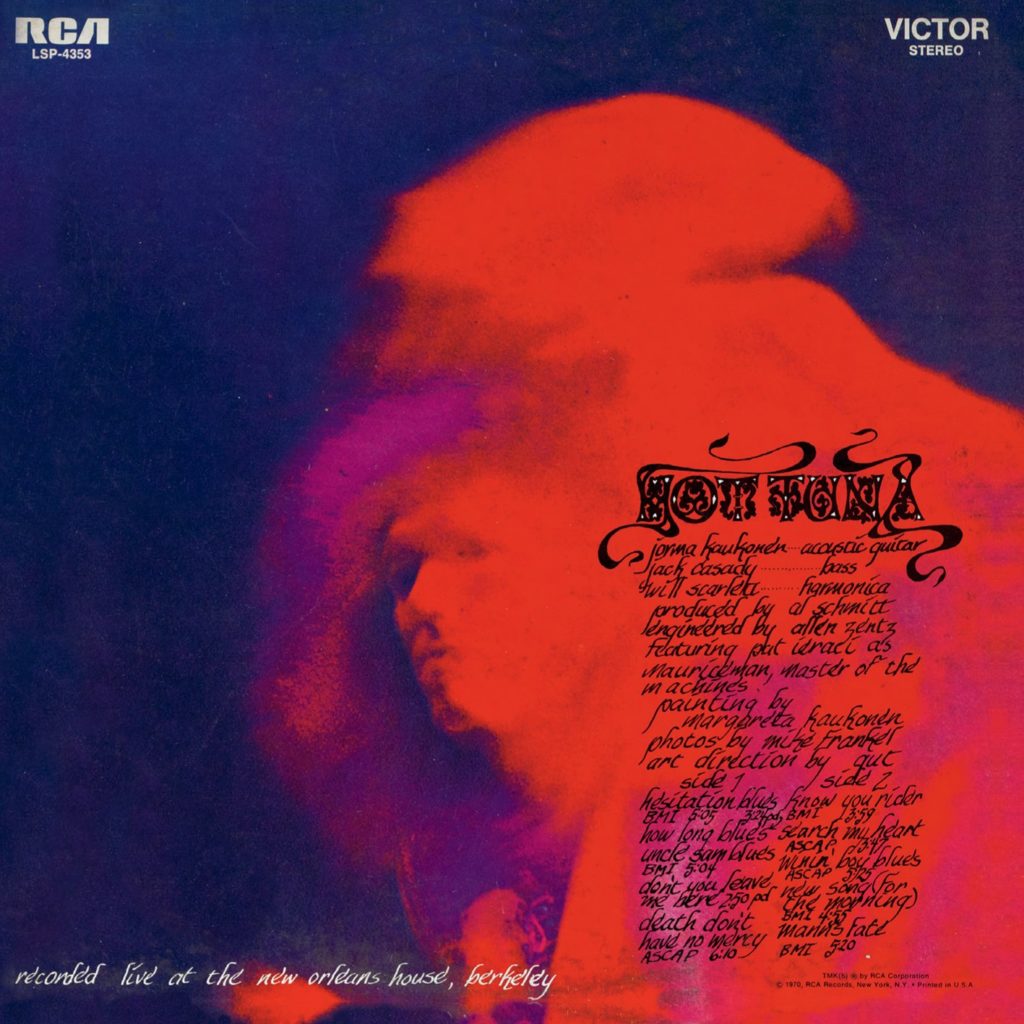 May ?— Hot Tuna's self-titled debut is released, Country Joe and the Fish's CJ Fish is released, Carole King's Writer is released, Tom Jones' Tom is released
June 3—Deep Purple In Rock is released
June 5—Procol Harum's Home and Barclay James Harvest's self-titled debut are released
June 6—Soft Machine's Third is released
June 7—The Who perform their rock opera Tommy at New York's Metropolitan Opera House
June 8—Bob Dylan releases Self Portrait
June 13—The Beatles' "The Long and Winding Road" becomes their final U.S. #1 single, Uriah Heep releases … Very 'Eavy … Very 'Umble
Related: Listings for 100s of classic rock tours
June 14—The Grateful Dead releases Workingman's Dead
June 15—Grand Funk Railroad releases Closer to Home
June 19—Diana Ross releases her self-titled, debut solo album
June 24—The Transcontinental Festival Express, a.k.a. Festival Express, begins in Montreal. The festival featured artists such as the Grateful Dead, Janis Joplin, The Band and Buddy Guy, all of whom traveled by train across Canada. Only four shows ultimately took place. A documentary film was issued in 2003.
June 26—Free releases Fire and Water
June ?—The following albums are released: Rod Stewart's Gasoline Alley, Dave Mason's Alone Together, the Meters' Struttin', Elvis Presley's On Stage, the Monkees' Changes, Blood, Sweat and Tears' 3, Fotheringay's self-titled debut, Rare Earth's Ecology, Steeleye Span's Hark! The Village Wait, Tangerine Dream's Electronic Meditation, the Ides of March's Vehicle, Pretty Things' Parachute and Todd Rundgren's Runt
July 1—Cactus releases their self-titled debut
July 7—The Stooges release Fun House
July 14—Supertramp's self-titled debut is released
July 20—The Doors' Absolutely Live is released
July 24—Yes releases Time and a Word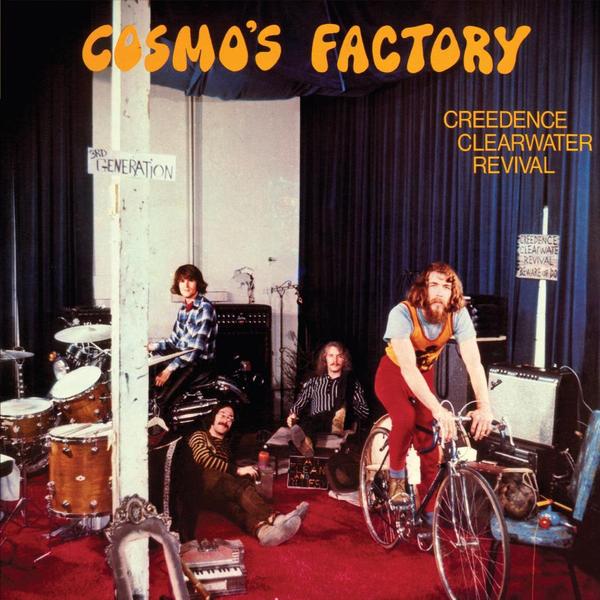 July 25—Creedence Clearwater Revival releases Cosmo's Factory
July ?—Funkadelic releases Free Your Mind…And Your Ass Will Follow, Humble Pie releases their self-titled debut, Traffic releases John Barleycorn Must Die, The James Gang Rides Again is released; other July releases include Bread's On the Waters, Fairport Convention's Full House and Spooky Tooth's The Last Puff
Aug. 3—Janis Joplin makes her final TV appearance, on The Dick Cavett Show; Canned Heat releases Future Blues
Watch Janis on The Dick Cavett Show two months before her death
Aug. 7—The Moody Blues release A Question of Balance, Stevie Wonder releases Signed, Sealed & Delivered
Aug. 10—The Mothers of Invention release Weasels Ripped My Flesh
Aug. 13—Iron Butterfly releases Metamorphosis
Aug. 14—Hawkwind releases their self-titled debut
Aug. 16—Eric Clapton's self-titled, debut solo album is released
Aug. 17—The Band releases Stage Fright
Watch rare footage of The Band live from 1970
Aug. 19—The Carpenters' Close to You is released
Aug. 24—Aretha Franklin releases Spirit in the Dark
Aug. 26-30—The Isle of Wight Festival takes place in England, starring Jimi Hendrix, the Doors, the Who, the Moody Blues, Chicago, Leonard Cohen, Miles Davis and others
Watch the Doors perform "Light My Fire" at the Isle of Wight
Aug. 30—The Rolling Stones open a European tour in Sweden
Aug. 31—The Beach Boys release Sunflower
August ?—Other August album releases include Al Kooper's Easy Does It, Status Quo's Ma Kelly's Greasy Spoon, Joe Cocker's Mad Dogs & Englishmen and Quicksilver Messenger Service's Just for Love
Sept. 4—The live Rolling Stones album Get Yer Ya-Ya's Out is released
Sept. 8—Jackson Five's Third Album is released
Sept. 14—The Byrds release Untitled
Watch the Byrds perform "Eight Miles High" at Fillmore East in 1970
Sept. 18—Jimi Hendrix dies in London of a suspected drug overdose; Fleetwood Mac's Kiln House and Black Sabbath's Paranoid are released
Sept. 19—Neil Young releases After the Gold Rush
Sept. 22—Santana's Abraxas is released
Sept. 23—The Allman Brothers Band's Idlewild South is released
Watch the Allmans perform "Whipping Post" in 1970 at Fillmore East
Sept. 25—Ringo Starr's Beaucoups of Blues is released
Sept. ?— Other September releases include Seals and Crofts' Down Home, Mott the Hoople's Mad Shadows, Johnny Winter And, Jesus Christ Superstar, James Brown's Sex Machine and Curtis Mayfield's Curtis
Oct. 2—Pink Floyd releases Atom Heart Mother
Oct. 4—Janis Joplin dies in Hollywood of a suspected heroin overdose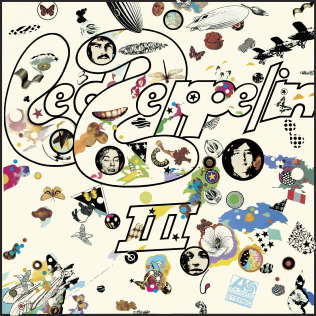 Oct. 5—Led Zeppelin III is released
Oct. 19—Bob Dylan's New Morning is released
Oct. 22—Miles Davis at Fillmore is released
Oct. 23—Frank Zappa releases Chunga's Revenge, Genesis releases Trespass
Oct. 30—The Doors' Jim Morrison is found guilty of indecent exposure, stemming from an incident in Miami; Elton John releases Tumbleweed Connection
Oct. ?—The Guess Who releases Share the Land, Savoy Brown releases Looking In, Joan Baez releases The First Ten Years. Other October releases include B.B. King's Indianola Mississippi Seeds, UFO's UFO 1, Arlo Guthrie's Washington County, Johnny Cash's The Johnny Cash Show, Bloodrock 2, Kevin Ayers' Shooting at the Moon, Don McLean's Tapestry and Jimmy Webb's Words and Music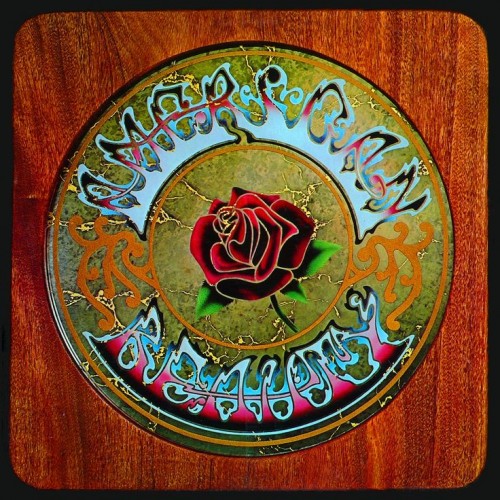 Nov. 1—The Grateful Dead releases American Beauty, Nick Drake releases Bryter Layter
Nov. 4—David Bowie's The Man Who Sold the World is released
Nov. 9—Badfinger releases No Dice, Derek and the Dominos release Layla and Other Assorted Love Songs
Nov. 11—Elvis Presley releases That's the Way It Is
Nov. 14—Syd Barrett releases Barrett
Nov. 15—Van Morrison releases His Band and the Street Choir, the Velvet Underground releases Loaded
Nov. 16—The J. Geils Band releases their self-titled debut, Grand Funk Railroad releases Live Album
Nov. 18—Three Dog Night releases Naturally
Nov. 20—Brinsley Schwarz releases Despite It All, Emerson, Lake and Palmer release their self-titled debut
Nov. 21—Sly and the Family Stone's Greatest Hits is released
Nov. 23—Stephen Stills releases his self-titled solo debut, Cat Stevens releases Tea for the Tillerman
Nov. 25—Laura Nyro's Christmas and the Beads of Sweat is released
Nov. 27—George Harrison releases All Things Must Pass, Gentle Giant releases their self-titled debut, the Kinks release Lola Versus Powerman and the Moneygoround, Part One, and Spirit releases Twelve Dreams of Dr. Sardonicus
Nov. 28—Slade releases Play it Loud
Nov. ?— Paul Kantner/Jefferson Starship releases Blows Against the Empire, Kraftwerk releases their self-titled debut, Tim Buckley releases Starsailor, the Steve Miller Band releases Number 5, the Hollies release Confessions of the Mind, Family releases Anyway. Other November releases include Pentangle's Cruel Sister, Curved Air's Air Conditioning, Steppenwolf's 7, The Isaac Hayes Movement, and the Bee Gees' 2 Years On
Dec. 1—Wishbone Ash releases their self-titled debut
Dec. 7—Creedence Clearwater Revival releases Pendulum
Dec. 10—Ginger Baker's Air Force 2 is released
Related: Our obituary of Ginger Baker, who died in 2019
Dec. 11—John Lennon/Plastic Ono Band and Yoko Ono/Plastic Ono Band are released; King Crimson's Lizard is also released
Dec. 12—The Doors perform their final concert with Jim Morrison, in New Orleans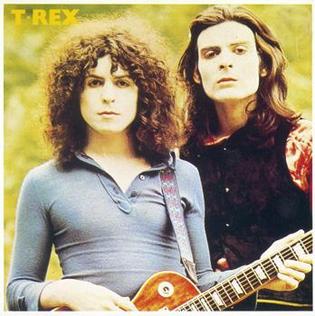 Dec. 18—The self-titled debut of T. Rex (since changing their name from Tyrannosaurus Rex) is released
Dec. ?—Other December releases include Captain Beefheart and the Magic Band's Lick My Decals Off, Baby, Free's Highway, Ten Years After's Watt, Quicksilver Messenger Service's What About Me, Ry Cooder's self-titled solo debut, Sir Lord Baltimore's Kingdom Come, Love's False Start, Peter Green's The End of the Game, Eric Burdon and War's The Black-Man's Burdon, Nico's Desertshore, The Move's Looking On, Colosseum's Daughter of Time and the Wailers' Soul Rebel
More 1970 albums, release dates unknown (alphabetically by artist):
Chuck Berry—Back Home
Jimmy Buffett—Down to Earth
Chicken Shack—Accept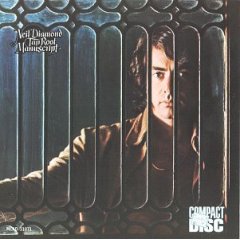 Neil Diamond—Tap Root Manuscript
The Dillards—Copperfields
Donovan—Open Road
Focus—Plays Focus
Roy Harper—Flat Baroque and Berserk
Richie Havens—Stonehenge
Lee Hazlewood—Cowboy in Sweden
Tommy James and the Shondells—Travelin'
Kris Kristofferson—Kristofferson
John Mayall—USA Union
Lee Michaels—Barrel
Ricky Nelson—In Concert at the Troubadour, 1969
Roy Orbison—The Big O
The Partridge Family—The Partridge Family Album
Redbone—Redbone
Emitt Rhodes—Emitt Rhodes
Gil Scott-Heron—Small Talk at 125th and Lenox
Seatrain—Seatrain
Sugarloaf—Sugarloaf
Loudon Wainwright III—Loudon Wainwright III
Tony Joe White—Tony Joe
Edgar Winter—Entrance
The Youngbloods—Rock Festival
Listen to "Sunday Morning Coming Down" from Kris Kristofferson's debut album
Bands that formed in 1970 (listed alphabetically)
Aerosmith, America, Asleep at the Wheel, Cactus, Chilliwack, Climax, Copperhead, Cornelius Brothers and Sister Rose, Crowbar, Derek and the Dominos, Detroit, Dixie Dregs, the Doobie Brothers, Earth, Wind & Fire, Electric Light Orchestra, Emerson, Lake & Palmer, England Dan and John Ford Coley, Fotheringay, Gentle Giant, Glass Harp, Horslips, King Harvest, Lindisfarne, Mark-Almond, McGuinness Flint, the Modern Lovers, Mudcrutch, Ocean, Oregon, Tony Orlando and Dawn, Pure Prairie League, Queen, the Raspberries, the Rubinoos, Shanti, Stoneground, Sugarloaf, Suicide, Uriah Heep, Weather Report, Wet Willie, Wicked Lester
Bands that broke up in 1970 (alphabetically)
Attila, Ginger Baker's Air Force, The Beatles, Blues Image, Bonzo Dog Doo-Dah Band, the Chocolate Watch Band, the Dave Clark Five, the Electric Prunes, Fat Mattress, the Foundations, the Frost, Full Tilt Boogie Band, Jimi Hendrix Experience, the Hondells, Illinois Speed Press, Gary Lewis and the Playboys, Lothar and the Hand People, Love Sculpture, Mad River, Mandala, the Marvelettes, Nazz, the Nice, Peter, Paul & Mary, Quill, the Rationals, Diana Ross and the Supremes, Simon and Garfunkel, Taste, Thunderclap Newman, the Turtles, Unit 4 + 2, Vanilla Fudge, West Coast Pop Art Experimental Band
Farewell to Simon and Garfunkel, who went their separate ways in 1970. Here they are, performing in Paris, during that final year.
And finally, a selection of the year's hit singles and popular songs (alphabetically by artist)…
Alive N Kickin'—"Tighter, Tighter"
Badfinger—"Come and Get It," "No Matter What"
The Band—"Up on Cripple Creek"
The Beatles—"Let It Be," "The Long and Winding Road"
The Bee Gees—"Lonely Days"
Brook Benton—"Rainy Night in Georgia"
Black Sabbath—"Paranoid"
Blood, Sweat and Tears—"Hi-De-Ho," "Lucretia MacEvil"
Blues Image—"Ride Captain Ride"
Bread—"It Don't Matter to Me," "Make It With You"
The Brotherhood of Man—"United We Stand"
James Brown—"Get Up (I Feel Like Being a) Sex Machine," "Let a Man Come In and Do the Popcorn (Part 2)"
Eric Burdon and War—"Spill the Wine"
The Byrds—"Chestnut Mare"
Canned Heat—"Let's Work Together"
The Carpenters—"(They Long to Be) Close to You," "We've Only Just Begun"
Clarence Carter—"Patches"
Chairmen of the Board—"Give Me Just a Little More Time"
Gene Chandler—"Groovy Situation"
Chicago—"Does Anybody Really Know What Time It Is?," "I'm a Man," "Make Me Smile," "25 or 6 to 4"
Related: A killer live version of "25 or 6 to 4" from 1970
Eric Clapton—"After Midnight"
Joe Cocker—"The Letter," "She Came in Through the Bathroom Window"
Creedence Clearwater Revival—"Lookin' Out My Back Door," "Travelin' Band," "Up Around the Bend," "Who'll Stop the Rain?"
Crosby, Stills, Nash and Young—"Ohio," "Our House," "Teach Your Children," "Woodstock"
The Cuff Links—"Tracy"
Tyrone Davis—"Turn Back the Hands of Time"
Neil Diamond—"Cracklin' Rosie," "Holly Holy," "Shilo"
Edison Lighthouse—"Love Grows (Where My Rosemary Goes)"
Dave Edmunds—"I Hear You Knocking"
Fifth Dimension—"One Less Bell to Answer," "Puppet Man," "Save the Country"
The Five Stairsteps—"Ooh Child"
Fleetwood Mac—"The Green Manalishi"
Watch a live performance of "The Green Manalishi" from 1970
Free—"All Right Now"
Frijid Pink—House of the Rising Sun"
Grand Funk Railroad—"I'm Your Captain (Closer to Home)"
The Grass Roots—"Temptation Eyes"
Norman Greenbaum—"Spirit in the Sky"
R.B. Greaves—"Take a Letter Maria"
Guess Who—"American Woman," "No Sugar Tonight," "No Time," "Share the Land"
Related: Our Album Rewind of the Guess Who's American Woman
George Harrison—"My Sweet Lord"
The Hollies—"He Ain't Heavy, He's My Brother"
Related: Our interview with the Hollies' Allan Clarke
Eddie Holman—"Hey There, Lonely Girl"
The Ides of March—"Vehicle"
Jackson Five—"ABC," "I Want You Back," "I'll Be There," "The Love You Save"
The Jaggerz—"The Rapper"
Tom Jones—"Daughter of Darkness," "I (Who Have Nothing)," "Without Love"
B.B. King—"The Thrill Is Gone"
The Kinks—"Lola"
Led Zeppelin—"Immigrant Song"
John Lennon—"Instant Karma"
Gordon Lightfoot—"If You Could Read My Mind"
Mark Lindsay—"Arizona"
Marmalade—"Reflections of My Life"
Related: Marmalade singer Dean Ford died in 2018
Melanie—"Lay Down (Candles in the Rain)," "Ruby Tuesday"
Joni Mitchell—"Big Yellow Taxi"
The Moments—"Love on a Two-Way Street"
The Moody Blues—"Question"
Van Morrison—"Come Running," "Domino"
Mountain—"Mississippi Queen"
Mungo Jerry—"In the Summertime"
Anne Murray—"Snowbird"
Michael Nesmith and the First National Band—"Joanne"
Nitty Gritty Dirt Band—"Mr. Bojangles"
Tony Orlando and Dawn—"Candida," "Knock Three Times"
Partridge Family—"I Think I Love You"
Freda Payne—"Band of Gold"
Peter, Paul and Mary—"Leaving on a Jet Plane"
Wilson Pickett—"Sugar, Sugar"
The Pipkins—"Gimme Dat Ding"
The Poppy Family—"Which Way You Goin' Billy"
Elvis Presley—"The Wonder of You," "Kentucky Rain," "You Don't Have to Say You Love Me"
Rare Earth—"Get Ready"
Smokey Robinson and the Miracles—"The Tears of a Clown"
Tommy Roe—"Jam Up and Jelly Tight"
Diana Ross—"Ain't No Mountain High Enough," "Reach Out and Touch (Somebody's Hand)"
Diana Ross and the Supremes—"Some Day We'll Be Together"
Santana—"Black Magic Woman," "Evil Ways"
Related: Our interview with Gregg Rolie of Santana, who sang both of their 1970 smashes
Bobby Sherman—"Julie, Do Ya Love Me"
Shocking Blue—"Venus"
Simon and Garfunkel—"The Boxer," "Cecilia"
Sly and the Family Stone—"Thank You (Falettinme Be Mice Elf Agin)"
Edwin Starr—"War"
Steam—"Na Na Hey Hey Kiss Him Goodbye"
Ray Stevens—"Everything is Beautiful"
Stephen Stills—"Love the One You're With"
Cat Stevens—"Wild World"
Ray Stevens—"Everything Is Beautiful"
Barbra Streisand—"Stoney End"
Sugarloaf—"Green-Eyed Lady"
Related: The story of Sugarloaf
The Supremes—"Up the Ladder to the Roof"
James Taylor—"Fire and Rain"
R. Dean Taylor—"Indiana Wants Me"
Tee-Set—"Ma Belle Amie"
The Temptations—"Ball of Confusion," "Psychedelic Shack"
B.J. Thomas—"Raindrops Keep Fallin' on My Head"
Rufus Thomas—"Do the Funky Chicken"
Three Dog Night—"Celebrate," "Eli's Coming," "Mama Told Me Not to Come"
Watch Three Dog Night perform Randy Newman's "Mama Told Me Not to Come" in 1970
Vanity Fare—"Hitchin' a Ride"
Dionne Warwick—"I'll Never Fall in Love Again"
White Plains—"My Baby Loves Lovin'"
The Who—"See Me, Feel Me," "Summertime Blues"
Stevie Wonder—"Signed, Sealed, Delivered I'm Yours"
Charles Wright & the Watts 103rd Street Rhythm Band—"Express Yourself"
Neil Young—"Only Love Can Break Your Heart"
Related: The top radio hits of 1970

Latest posts by Best Classic Bands Staff
(see all)