Argent's Masterful, Underrated Debut: From Z to A
by Jeff Tamarkin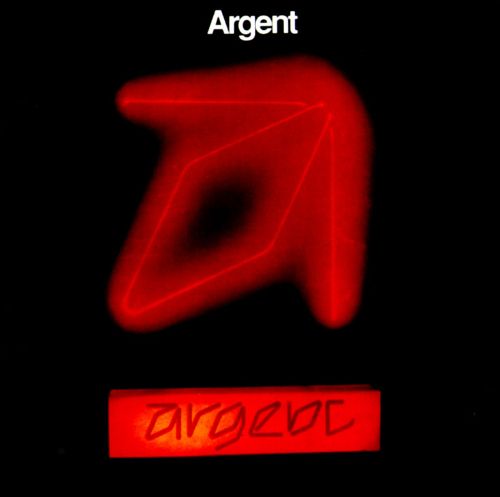 The story of The Zombies' Odessey and Oracle album is one of the great rock tales. To recap, the British Invasion band, which had logged two top 10 singles in 1964 ("She's Not There") and 1965 ("Tell Her No"), was winding down by late 1967, the hits having dried up. Signed to CBS Records in the U.K., they recorded what was to be their final album, released in April 1968. Few noticed and sales were stillborn.
Odessey and Oracle languished until a visiting American musician, Al Kooper, formerly of the Blues Project and Blood, Sweat and Tears, picked up a copy and couldn't believe what he heard. Then serving as an A&R executive and producer for Columbia Records in the U.S., Kooper took the LP back home and played it for label president Clive Davis, practically demanding that Columbia—which owned the American rights to the recording—release it. In mid-1968 the label did and, as in the Zombies' homeland, the response among rock fans was less than enthusiastic. It bombed.
But then something miraculous happened: disc jockeys noticed that the final track on the album, "Time of the Season," was quite good. Released as a single, it took off and ultimately made it all the way to #3 on the Billboard chart in early 1969, giving the album enough of a boost to nudge its way to #95—and giving the Zombies a signature tune that is still ubiquitous today. Odessey and Oracle is now considered a classic album of the era.
When it came to promoting Odessey and Oracle, though, there was that aforementioned hitch: there no longer was a Zombies. By that time lead vocalist Colin Blunstone had already signed a solo deal with Deram Records while Rod Argent, born June 14, 1945, and who had written all of the Zombies' hits, had formed another band, lending his own surname to his new vehicle.
Related: The Zombies talk about the 50th anniversary of Odessey and Oracle
Although the quartet was his brainchild, keyboardist Argent, who sang lead on some of the songs on the debut, gave most of the lead vocals over to the group's guitarist, Russ Ballard, formerly of the Roulettes and Unit 4 + 2, of "Concrete and Clay" fame. The latter band's Bob Henrit came in on drums and the bass duties fell to Jim Rodford, Argent's cousin. Helping them out was another former Zombie, Chris White, who put away his bass to co-write and co-produce the new band's song material with its namesake leader.
After recording a few demo tracks (which included another guitarist, Mac MacLeod, who never made it to the actual band), the newly christened Argent band went into London's Sound Techniques studio in 1969, where they laid down seven Argent-White compositions and three penned by Ballard. The eponymously titled Argent album was released in January 1970 on CBS in England and Epic (a sister label of Columbia) in the United States, its front cover just a red neon lower-cased letter a and the band's name on a plain black background.
It was, to be blunt, a commercial non-starter, failing to chart in either country. The only single released from the set, Ballard's "Liar," also made no waves, although Three Dog Night's faithful cover version would sail into the top 10 a year later.
To go by the sales figures, however, would do a great injustice to what is surely one of the most underrated rock albums of all time. In short, Argent is a masterpiece, each of its 10 tracks a slice of virtuosic musicianship, impassioned singing and songwriting that displays wide emotional and musical range. Unlike the hits that would later propel Argent to stardom—the #5 "Hold Your Head Up" in 1972 and the radio favorite "God Gave Rock and Roll to You" the year after—the songs on Argent don't quite cross into the progressive rock realm, although they certainly flirt with it.
If anything, Argent sounds, on first listen, like a lost sibling of Odessey and Oracle, complete with the earlier band's trademark echoey, breathy vocals (albeit not quite as prevalent or seductive as those of Blunstone), bold, tightly arranged guitar parts, ethereal, soulful keyboards and crisp but never overstated rhythm work. As one becomes more and more familiar with it, Argent's similarities to the latter-day Zombies fade into the recesses and its own merits emerge. These are songs that stick with you, and performances for the ages. Each song is a perfectly constructed gem, just different enough that they have their own character yet a cohesive entity. Although it was very much of its time—perfect for those candlelit, late-night college dorm room moments of the early '70s—nearly five decades after its release Argent doesn't sound dated in the least.
The album opens with "Like Honey," which makes its entrance with a broadly framed, ringing guitar figure by Ballard over rolling drums and bass. A few harmonized "ooh"s, a pair of cymbal crashes, a full stop and then Rod Argent's double-tracked lead vocal: "Like honey, you're sweeter, like fine silk, you're pleasure/When night falls on rare wine, like honey, you're sweeter." Like most of the lyrics on Argent—and unlike much '70s prog—there's nothing complex about it; it draws you in and never lets go. "So rise and learn to fly, help the lonely hour of the night pass by," the keyboardist sings at one particularly moving juncture, taking it to the climactic refrain: "'Til seas lose their freedom and night falls no longer, I'll love you forever."
"Liar" is up next, Ballard taking the R&B-informed lead on his own composition. Again, an understated, repeated guitar line, atop a subtly thumping rhythm section, provides the brief intro. "I won't ever leave while you want me to stay, nothing you could do that could turn me away," Ballard sings, his voice distant and drenched in reverb. Unlike "Like Honey" though, the singer's declaration of love has met a snag: she's not true to him. He'll stay around in spite of it, but make no mistake, he's hip to her tricks. Three Dog Night's version changes virtually nothing about the arrangement, including the dramatic harmonized "Liar! Liar!" choruses; if you're familiar with it, you'll recognize the original within seconds.
Watch a live version of "Liar" from 1972
"Be Free," the third track, rocks more forcefully than the first two, showing off the musicians' chops in a harder but still melodic setting. To a funky/jazzy beat, with Rod Argent's organ dancing hand in hand with Rodford's bass and Henrit's drums, Ballard recalls telling the song's recipient of a promise—one that she didn't believe at first: if she'd look to the sky, spread her wings and fly, she'd be free. He sings it so convincingly you'll want to try it too.
Some tracks on Argent are wistful, whispered, sensual. Ballard's "Schoolgirl" is one of them, a nostalgic story that, over a rhythm close in spirit to the Zombies (handclaps and "Time of the Season"-like beat), speaks to the innocence of childhood curiosity about the opposite sex without getting creepy about it: "I must have been a fool not to fall for you when you were a schoolgirl," the boy, now older, reflects.
It's followed by the final song on side one of the original vinyl, Argent-White's "Dance in the Smoke," the album's longest track at over six minutes and, to some, its finest track. A hypnotic, mystery-filled tour de force of first-class musicality, it's the closest they get to classic prog on the debut. This time Argent's electronic piano starts things off, before his own Zombie-esque organ (the gift of overdubbing?) takes over the lead melody. "We will light a giant burning fire tonight, we will light it and dance in the smoke," Ballard sings coolly as the song unfolds. "Every branch we'll tie somebody's worries to it, we will burn it and dance in the smoke." It builds slowly but deliberately, stacked harmony vocals soaring until the midway break, when Ballard takes his first seriously scorching solo of the day, Argent's piano tagging along faithfully. That dispensed with, the lead and harmony vocals return, staying steadily on course until it's Rod's turn to take his organ for a ride. By the time it all winds down, you may just find yourself trying to catch your breath; it's a magnificent piece of work that should have become a classic rock staple.
Listen to "Dance in the Smoke"
Related: Review of the Zombies at Levon's Barn in Woodstock
Side two is no less impressive. Ballard's "Lonely Hard Road," on which he also sings the lead, is another driving rocker, this one finding the narrator walking and hitchhiking his way to a destination unknown to find the one he's regrettably hurt. "The Feeling's Inside" and "Free Fall," both sung by Rod Argent, follow. The former is minimalist and bluesy, Rodford's bass and Henrit's drums filling in the airy spaces. The vocal performance is among the most endearing and flawlessly executed of the keyboardist's career. On a cold winter's day, she's brought him coffee "in a special cup, which made you warm from deep inside." How good this all is, he's considering. "And you begin to feel your life was changed because you loved her, there is nothing to hide/And though you know how well, it still seems strange to think you loved her, you loved her, you loved her." That "feeling inside," he surmises, his voice imbued with sentiment, is one to be savored, and the pure passion lets you know he means it.
"Freefall" is something else altogether. Again, Argent's lead vocal is a feat of acrobatics: from the lower registers to a final, impossibly high falsetto, he never hits a false note. A surprising, harmonized acappella vocalization of the title word around two minutes in brings a churchy majesty to the tune before it all gives way to an assertive organ-fronted jam that takes it to its chillingly blissful conclusion. Alas, all of that is put to use in the telling of a story of rejection. "Maybe it's the state that you're in that you're longing so hard to be free/But this is throwing our love so far into freefall," he sings, the sorrow palpable as he reaches that shattering last note.
Listen to "Lonely Hard Road"
Argent winds down with two songs written by Argent and White but sung by Ballard, "Stepping Stone" and "Bring You Joy." His voice rough and bursting with anguish, he declares in the former, over a rhythm that bridges funk and prog, that he will not be used; remembering those "warm scented evenings when we shared a lot to say," he regrets that "now the words fade away." She longs for her freedom, and though he wishes it could be otherwise, "I must say so long and kiss you goodbye." A solemn but calming classical piano interlude, inserted toward the end, may seem out of place amidst the tearful, underlying intensity of this tale of parting, but Argent's sensitive touch—and masterful placement of the solo—is a snug fit.
Finally, the bluesy "Bring You Joy," like some of the previous tracks, sneaks up unobtrusively. Ballard's voice declares, early on, for all to hear, that—though he may sound pained—he will happily "bring you joy, like you've never known before/Bring you joy, make you scream and shout for more," while Argent's piano, right there with him, takes on a gospel-esque touch. Ballard's declaration pinnacles in a raw, glorious falsetto: "Take this boy and from misery you'll soar, into joy that you'll feel for evermore," he sings and it's a full minute-and-a-half before the rhythm section even enters the picture, kicking up the tempo and taking it to its denouement, Rod's piano tinkling the blues as this magnificent creation, so sadly overlooked, takes it leave.
Listen to "Bring You Joy"
Argent would go on to bigger things, but better? Debatable. Certainly they found a niche in the prog scene, turning out respected and modestly selling albums like Ring of Hands (1971), All Together Now (1972), In Deep (1973), Nexus (1974), Circus and Counterpoints (both 1975) before they, too, went their separate ways. None of their later albums sounded anything like the debut, which remains in a class by itself, a bridge between Odessey and Oracle and Argent's higher-profile later career. Both Rod Argent and Russ Ballard went on to enjoy busy solo careers, while Rodford joined the Kinks. Henrit became a session drummer and then he, too, joined the Kinks upon the departure of that band's Mick Avory.
Finally, in 2004, Rod Argent and Colin Blunstone (after a couple of years playing together under their own names) reactivated the Zombies' name and they've been going strong more or less ever since—with Rodford in the bass position (they've occasionally played "Liar" from the debut but, alas, nothing else). The original Argent lineup has reunited for a handful of gigs during the present decade but thus far nothing more long-term has been suggested by anyone involved. With the Zombies having recently toured with a series of Odessey and Oracle 50th anniversary shows, wherein they performed that entire album, it wouldn't be too much to ask just for one gig devoted solely to the long-neglected masterwork that is Argent, now would it?
Watch the reunited Argent perform "Liar" live in 2012
Bonus video: now watch Three Dog Night sing their version of "Liar"

Latest posts by Jeff Tamarkin
(see all)