Gregg Rolie was coming off the stage after a gig on 2019's Journey Through Time tour when a couple of fans approached him with a question: "What did you do in Journey?"
"Well, I was the original keyboardist and singer," he explained to the fans, too young to remember the band's early years first-hand. Rolie wasn't angry with them; in fact, he chuckles as he tells the story. "There's a history to the band. Look it up," he suggested to them before heading backstage.
Indeed, there is, but Rolie had heard that question many times before, and he's fielded similar ones regarding his stint in the original Santana. A co-founder of that band as well, Rolie sang some of their best-known material: "Black Magic Woman," "Evil Ways," "Oye Como Va" and more.
Gregg Rolie fully understands why, despite the accolades he's received, some fans still don't know all that he's done over his half-century-plus career. The band led by Carlos Santana was not, after all, named Rolie, so many fans assume Santana's hits were sung by the guitarist who has piloted the outfit through dozens of personnel changes since its inception in 1966. And although Rolie was a core member of Journey for several years starting with its 1973 formation, the band's commercial peak didn't take place until the early '80s, by which time Steve Perry had been handed the lead vocals gig and Rolie had moved on.
The Rock and Roll Hall of Fame knows all of this. Rolie's role in those two classic-rock cornerstone bands has earned the musician a rare distinction: he is now a two-time Hall inductee, having first earned the honor in 1998 with Santana and then being called back in 2017 to accept a second time for his part in getting Journey off the ground.
Another who is well aware of Rolie's place in rock history is Ringo Starr, who has employed him in his All-Starr Band for the past several years. Rolie will be on tour again with Ringo and friends next year. Sometimes, he says, he still shakes his head in disbelief when he considers that he is in a band with one of the Beatles. "It took me two years to get used to it!" he says. "I'd turn around and say, 'I'm playing with this guy?' My first reaction when I was asked was, 'You want me to do this? Are you sure you got the right guy?'"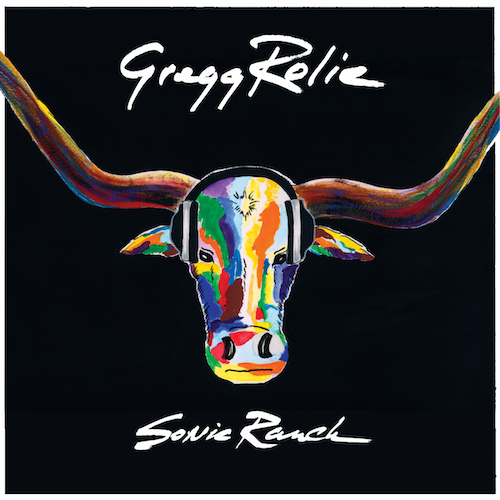 At the moment though, Rolie is concentrating on Sonic Ranch, his first solo album in 18 years. The 13-track collection includes new original compositions as well as a remake of the early Journey tune "Look Into the Future" and a radically rearranged cover of Elvis Presley's "Don't Be Cruel." Guests include guitar greats Steve Lukather, a founding member of Toto, and Journey co-founder Neal Schon; and two former Santana members, drummer Michael Shrieve and bassist Alphonso Johnson. The cast also includes 34-year-old Sean Rolie, Gregg's son, who produced the recording (which is named after the studio where some of it was cut) and plays rhythm guitar on several tracks.
"It was put together over a period of time," Rolie says about the album. "For instance, Steve Lukather is playing on the track 'Give Me Tomorrow,' and I had just met him through Ringo. This was like 2012 or '13 and I said, 'I've got this song that has been sitting there. Would you play a solo on it?' He said sure. Neal, who I've known forever, I asked him the same thing and he was recording something so I sent it to him. He put a solo on it. My drummer, Ron Wikso, was with me for years through the Gregg Rolie Band. So every one of these things is from people that I knew or had just met and I asked them if they wanted to do it and they did. All these guys that I played with are fantastic."
Related: Our review of the reunion album, Santana IV
Of the new songs, Rolie cites "What About Love" as a favorite. It was inspired, he says, by Ringo, specifically "his method of spreading peace and love. After playing with him, it just kind of came out. My approach to it was a little more forceful, but it's the same message: You've tried everything else and it's not working. How about this?"
The notion to record the Elvis hit, Rolie says, came to him when he heard a cover by singer Billy Swan. "He did 'Don't Be Cruel' slowly. I went, 'Well, that's a great idea,' so I took it a little farther and made it a little more gospel. I connected to it right away and sat down at the piano and it was pretty much a no-brainer." And as for "Look Into the Future," the title track of Journey's 1976 sophomore album was just always a personal favorite of Rolie's.
Gregg Rolie already had nearly a decade behind him in the Bay Area music scene when Journey came into being. Born in Seattle in 1947, he'd moved with his family to Palo Alto, south of San Francisco, during his childhood. There he joined a garage band called William Penn and His Pals in 1965, which made some local waves. Dressed in costumes not unlike those worn by Paul Revere and the Raiders, they were playing a gig at the Longshoremen's Hall in San Francisco when Carlos Santana heard them and invited Rolie to join him in a new band he was putting together. Originally called the Santana Blues Band, they quickly dropped the blues part of the name and were soon playing at the city's Fillmore Auditorium, where promoter Bill Graham, who enjoyed their innovative mix of rock and Latin percussion, took a liking to the band and helped give them a push. By 1969 they'd signed with Columbia Records.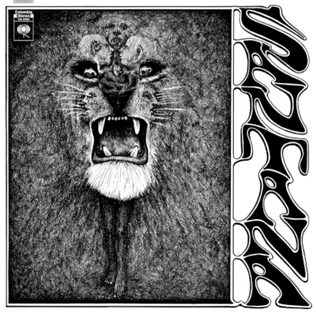 "It was exactly what I wanted to do," says Rolie about Santana, "playing my own music. We played for ourselves but then we realized that we were playing for people as well, which has become my mantra. You can play for yourself and then end up in a garage somewhere going, 'Boy, if people only knew how good I really am,' instead of playing for the people that want to hear it."
Listen to "Swami" by the William Penn Fyve (aka William Penn and His Pals), Rolie's pre-Santana band
Santana's colossal international breakthrough at the 1969 Woodstock festival has been well documented, and their performance of "Soul Sacrifice" in the documentary film of the event has been viewed millions of times. Their self-titled debut album, which featured Rolie on Hammond B3 organ, piano and lead vocals, was still two weeks away from release when they arrived in Bethel, N.Y.
"I remember flying in on the helicopter," Rolie says about Woodstock, "and looking down. I said, 'I can't relate. It looks like ants on a hill.'" After the band's game-changing set, they stuck around long enough to watch Sly and the Family Stone, then tried to leave the site. "It was only then that I realized how massive this really was, seeing them face to face." Rolie says. "It took a while to get out."
Watch Santana perform "Evil Ways" at Woodstock
Related: Our interview with Santana drummer Michael Shrieve
Rolie continued with Santana through the albums Abraxas and Santana III, but although he contributed to the fourth, Caravanserai, he was already thinking of his next move. "It was starting to fall apart," he says. "We'd built a whole following of people on the first three records. I think it's great exploring different styles, but if you're going from the field we were in, which was basically popular music, to jazz, you're going from the poker table to the nickel slots, unless you're just the most enormous jazz player in the world. It was nearly all instrumental and I thought that was a mistake."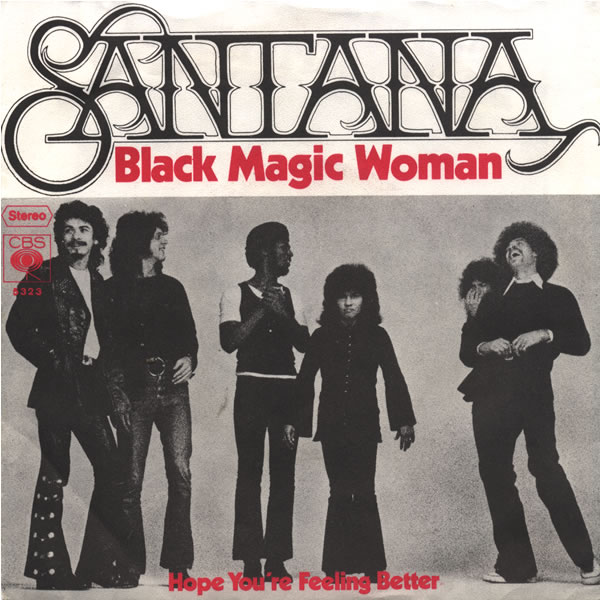 By the time Santana released their Welcome album in 1973, both Rolie and Schon had broken off to form what became Journey. At first, Rolie says, "It was a jam band, based on a lot of soloing and a different kind of music, progressive rock. If it were a new band today, we'd be playing with the Dave Matthews Band and Phish. Then after three albums we got hold of Steve Perry through our manager, and we started writing songs for singing, instead of songs where we're going to jam and take this as high as we can."
Related: Journey is inducted into the Rock and Roll Hall of Fame
Journey's first several albums fared only moderately well on the charts, with 1978's Infinity and the following year's Evolution reaching #21 and #20, respectively. None of their singles approached hit status until '79's "Lovin' Touchin', Squeezin'," by which time Perry had largely supplanted Rolie as the main lead vocalist.
From the start, Journey made its way without the support of the rock press—to put it bluntly, many critics truly despised them. Punk-rockers cited them as an example of what was wrong with mainstream rock. That shunning likely kept Journey out of the Rock Hall until they could no longer be ignored. Rolie shrugs off the disdain. "They called it corporate rock," he says. "I never understood it. We became a business, like everybody else, but all of a sudden it became this evil thing. If it was that simple to get to the top of the charts and write singles that people love and want to sing along with, wouldn't everybody do it?"
Still, by the time Journey released the Escape album in 1981, Rolie had already made his. He wanted to take time off to raise a family and chart his future musical direction. Since then he's heard many rumors about why he left the band on the brink of its major successes with songs like "Who's Crying Now," "Don't Stop Believin'" and "Open Arms." The most popular one was that he didn't appreciate being pushed aside by Perry.
But the answer is a lot simpler than all that. "I was pretty well stressed," Rolie says. "I'd welcomed [Perry]. It was totally different, and different is good. When we used to have band meetings, our manager Herbie Herbert had a vision and an idea of where he wanted to take it. When Steve Perry entered the picture, I said, 'I don't know. This guy's crooning.' [Herbert] said, 'You'll get used to it. This is your new singer.' So we went OK, and he was right. Santana was a phenomenon—boom!—but Journey was built."
Watch Rolie sing "Feeling That Way" with Journey
Going out on his own was the obvious next step for Rolie, and he released his self-titled solo debut in 1985 (with contributions from Carlos Santana, Schon and others), but the change in his status took some getting used to. "It was difficult, because I'd always relied upon a band," Rolie says. "Here's a song: the bass player would play his part, the guitar does this. Now, I have to come up with these ideas. It was a little more of a chore. But it was good for me."
Watch Rolie perform Journey's "Look Into the Future" in 2013
Over the following years, Rolie took part in a couple of bands featuring former bandmates—the Storm (with Journey's Ross Valory and Steve Smith) and Abraxas Pool (with most of the early Santana lineup, minus Carlos Santana). Each of these projects allowed Rolie to explore different sides of his artistry. He has released several other solo albums and also fronted his own Gregg Rolie Band. Finally, he says about the latter, "Nobody could argue with me about who it is, or try to take the name." In his live shows, Rolie played songs associated with both Santana and Journey, as well as new material.
Then came Ringo. Rolie contributes organ and vocals to the ensemble shows, singing the Santana hits "Black Magic Woman," "Evil Ways" and "Everybody's Everything," while playing not only on Ringo's songs (most of which did not have B3 organ in their original versions) but those by the other members. Working with Starr, Rolie says, has taught him so much. "I can't say enough good things about Ringo Starr, just the way he handles everything. He runs a band very much like I ran my own, except it's on steroids. The travel is wonderful and he allows the band to be the band—let's try it and see how it goes. It's a joy to work for. I was, first of all, honored to be asked, and a little bit scared," he admits. "But it's worked out really well."
Watch Rolie sing Santana's "Oye Como Va" with Ringo and the All-Starr Band
Rolie has remained with the All-Starr Band lineup since 2012, but then, out of nowhere, in 2016 he received a call from Carlos Santana, looking to reunite the surviving members of the late '60s/early '70s Santana lineup for an album. The idea was initiated by Schon, and the three were joined in the studio by Michael Shrieve and percussionist Michael Carabello. Santana IV (picking up from the title of 1971's Santana III) was released in April 2016. The album debuted at #5 in Billboard. A planned tour fell apart when, as Rolie puts it, "Carlos or his manager pulled the plug," but there were a handful of gigs, including one that found the classic Santana lineup opening for none other than Journey at Madison Square Garden. "It was a cool thing to do," says Rolie. "I wanted to do 30 dates and go play for the people that were supporting us, but that didn't happen, for whatever reason."
Rolie, born June 17, 1947, finds himself busier than ever. The Journey Through Time tour saw Rolie, Schon and other musicians reprising music from Journey's catalog. Rolie has also been involved for some time with the educational program Little Kids Rock, which aims to bring music back to schools that no longer have music programs. Now, between promoting Sonic Ranch and gearing up for the next All-Starrs outing, he's going nonstop.
Rolie credits his own instincts for his longevity in the music business. "I've said yes to almost every right thing I should do, and I've said no to the things I don't think I should. I'm proud of everything I've done. When I was 33, I said, 'I'm getting too old for this.' But now I just keeping going, taking my inspiration from Ringo, who is 79. When I can't play with the same fervor, then I'll quit."
Listen to "What About Love" from Rolie's solo album Sonic Ranch

Latest posts by Jeff Tamarkin
(see all)