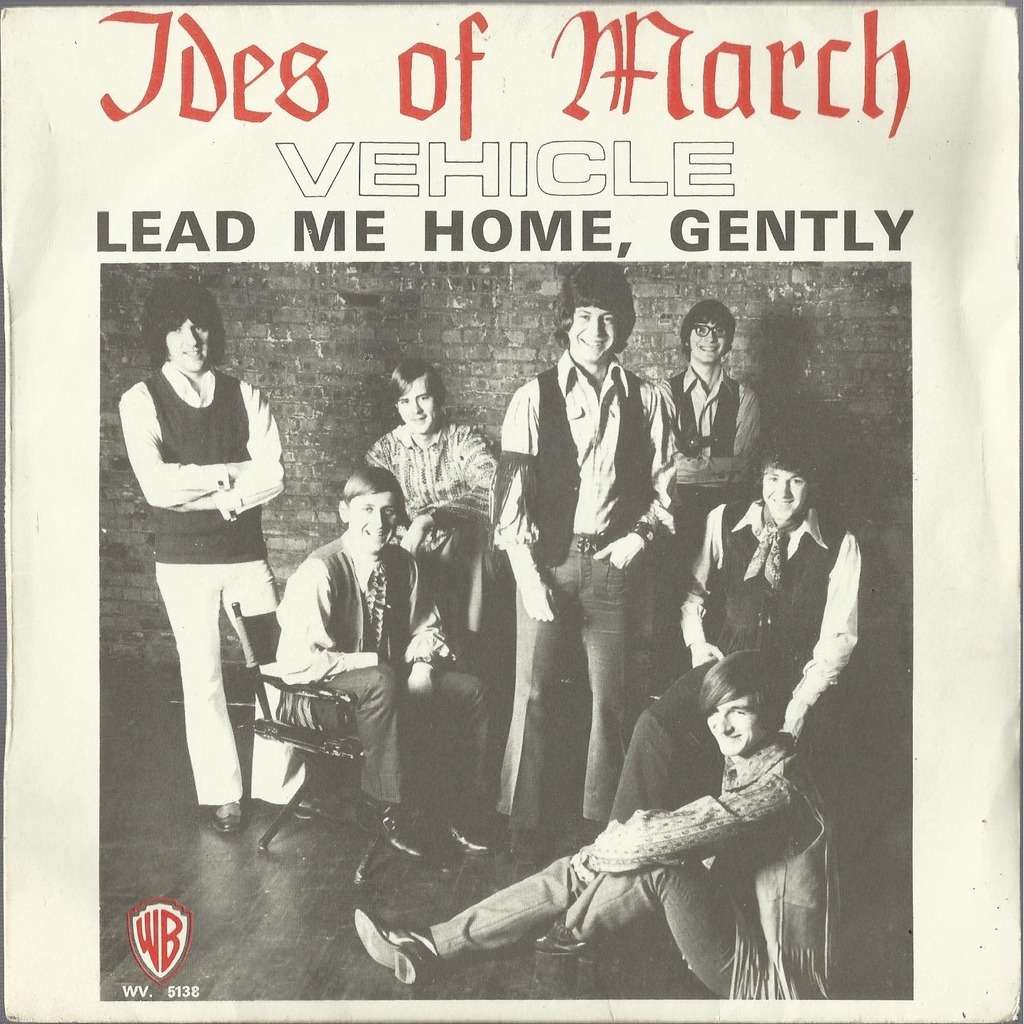 The opening lyrics of the 1970 hit "Vehicle" offer advice you wouldn't want to pass along to your kid: "Hey, well, I'm a friendly stranger in the black sedan, won't you hop inside my car?" Those words are sung over a driving, soulful rhythm fueled by a beefy horn section, and despite the creepiness factor of that first line it's funky and accessible enough that the song went all the way up to #2 on the charts.
The band was the Ides of March, the lead singer and lead guitarist was Jim Peterik, and they would ultimately place five singles onto the Billboard Hot 100 chart, as well as two albums on the trade publication's LPs list, the first sharing the title of their biggest hit. None of those other four chart singles would even make the top 40, but we'd definitely hear from Peterik again—more about that in a minute, but first let's get back to "Vehicle."
When the song, written by Peterik and released in mid-March (naturally) by Warner Bros. Records, first hit the airwaves in the spring of 1970, many listeners assumed at first it was by Chicago, the then-new band that was making horns hip again in rock music. The similarity was uncanny, and while it wasn't Chicago the band (or the similarly inclined Blood, Sweat and Tears), the Ides of March did indeed hail from Berwyn, Ill., a suburb of Chicago the city, where they'd formed in 1964 as a quartet called the Shon-Dels (no relation to the Tommy James-led outfit). The original lineup featured Peterik, vocalist/guitarist Larry Millas, vocalist/bassist Bob Bergland and vocalist/drummer Mike Borch.
They changed their name to the Ides of March two years later, taking it from the William Shakespeare play Julius Caesar, which famously contains the line "Beware the Ides of March," referring to March 15, the day on which the Roman leader was assassinated.
The Ides of March found some success locally, and their first single, "You Wouldn't Listen," on the Parrot label, made it all the way to #42 nationally. They released five singles in all on Parrot, then one on Kapp, the band adding three horn players to its initial lineup between 1967 and '69. In 1970, with their new Warner contract in hand, the expanded band released "Vehicle," which sold a quick million copies, peaking at #2 nationally on May 23 and going double platinum.
The song, Peterik, has said, was written to be tongue-in-cheek—he wasn't really inviting anyone into his car for candy, as the lyrics suggested. It was inspired, he once explained, by a girl he'd dated. It seems that after several months together she'd dumped him, yet she still insisted on asking him for rides to one place or another. "All I am to you is your vehicle," Peterik retorted, and a hit record was born.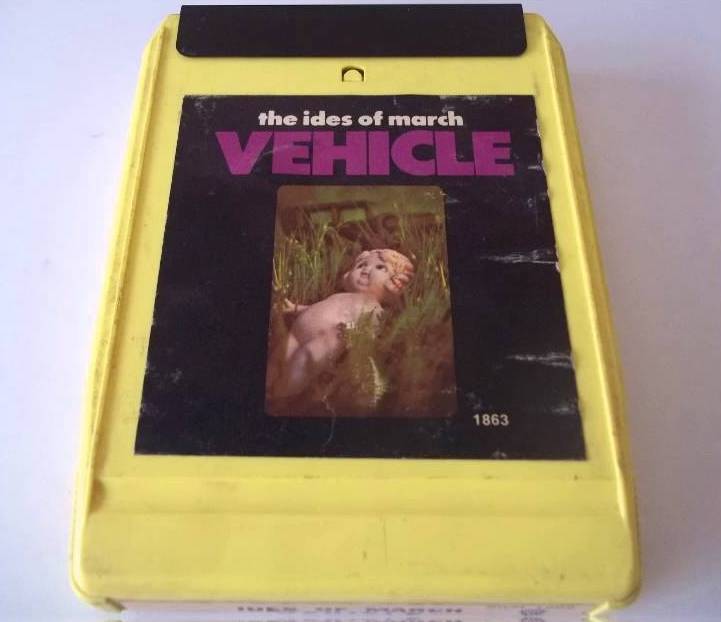 At first, Peterik recalled in an interview for the website Songfacts, his opening line was "I got a set of wheels pretty baby, won't you hop inside my car?" After looking at an anti-drug pamphlet that intimated that pushers lured unsuspecting kids into their cars to get them hooked, he changed it to the now-familiar lead-in.
At first, he recalled, the band thought of "Vehicle" primarily as a live-in-concert tune, not one that would sound good on record. Fortunately for them, they went for it anyway. Before they knew it, they were scaling the charts and touring with the likes of Led Zeppelin and Janis Joplin. (There's a happy ending to the real-life story too: Peterik and the girl got back together and were married.)
Listen to the Ides of March's biggest hit, "Vehicle," from 1970
Related: What were the other top radio hits of 1970?
The Ides of March were unable to grab the golden ring twice though, and after a switch to RCA Records in 1972, they lasted another year before calling it quits.
In 1978, Peterik, born Nov. 11, 1950, formed a new band, which he called Survivor. Four years later, they landed a song co-written by him, "Eye of the Tiger," in the film Rocky III. It went to #1 on the charts and remained there for six weeks. The Ides of March, meanwhile, reunited and remain together to this day, celebrating their 55th anniversary in 2019. Talk about survivors.
Watch "Vehicle" performed by the Ides of March in 2018, with the original members still in the band, including singer Jim Peterik
The Ides of March released a 55th anniversary album, Play On, in 2019 with 14 new songs and a re-release of "Vehicle." Special guests on the album include Grand Funk Railroad alum Mark Farner, Joe Bonamassa, Ambrosia's former singer David Pack, and Paul Shaffer.

Latest posts by Jeff Tamarkin
(see all)