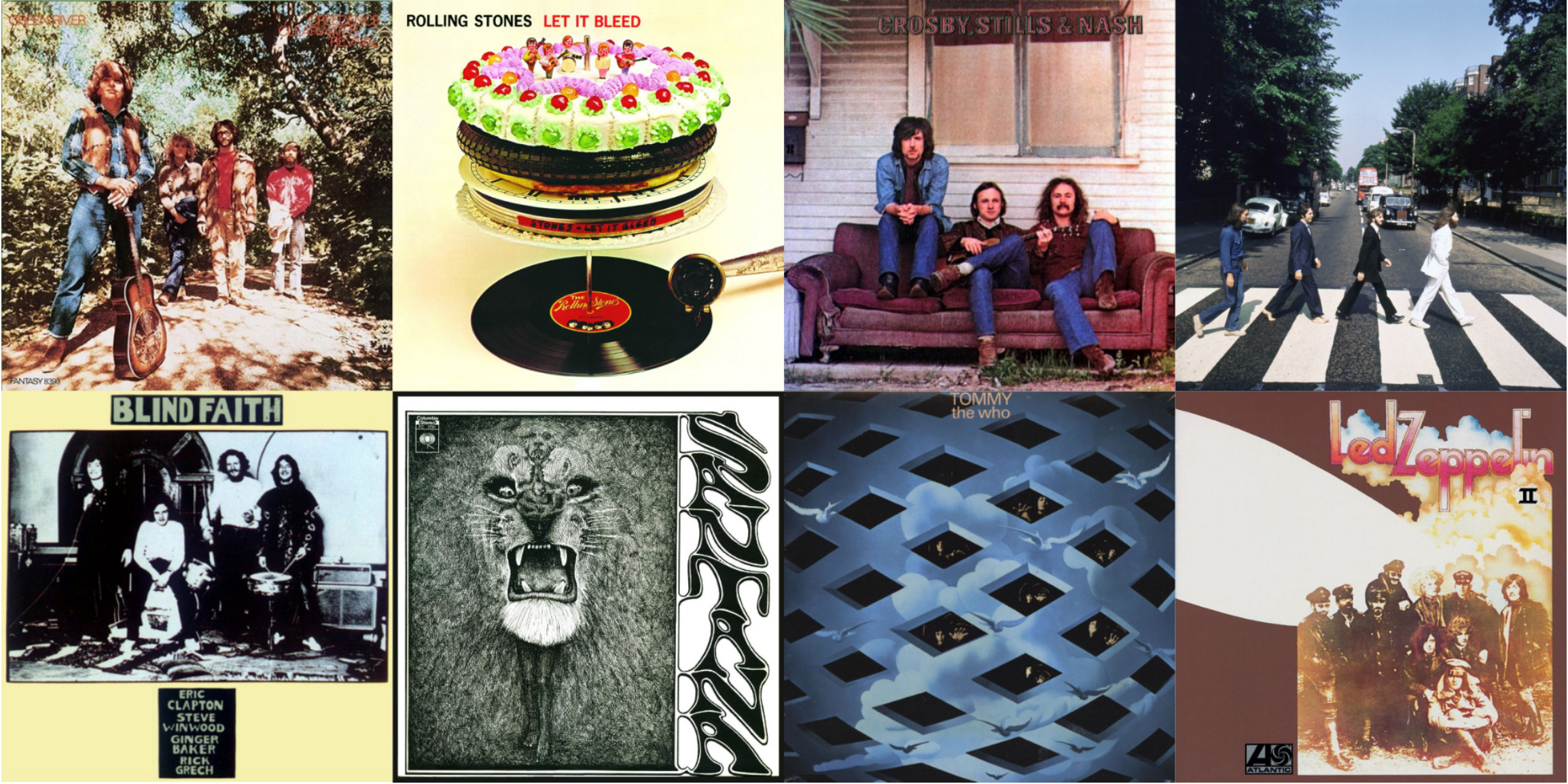 What is the first thing that comes to mind when you think back to the music of 1969? Perhaps it's Woodstock, the rock festival that still defines the very concept of the rock festival. Or maybe it's one of the year's many great albums—if you're like us, you still listen to Tommy, Volunteers, The Band, Blind Faith, Led Zeppelin II and amazing debuts from Santana and Crosby, Stills & Nash, as well as many others that were born in 1969.
Rock was still very exciting as the '60s came to a close, with bands and artists from both America and across the Atlantic turning out some of their most memorable work. Talk about prolific: Creedence Clearwater Revival, a band that had just made its name known the year before, landed no less than three albums in the top 10 in 1969: Bayou Country, the #1 Green River and Willy and the Poor Boys. The Stones were on a roll, following up the previous year's brilliant Beggars Banquet with the equally superb Let it Bleed—while saying goodbye to one member and adding a new one. The Beatles were beginning to wind down, but we didn't know that at the time—when they released Abbey Road, we just took it for granted that they were once again evolving.
Although there was a whole new rock sound, a more mature, progressive approach that found its home on FM radio and in the ballrooms sprouting up around the country, AM radio hitmakers were also still grabbing our ears (and our wallets)—a look at the hit singles of the year reveals numerous gems by artists that never quite made that leap to hipville but whose contributions still find their way to our playlists.
We went back in time 50 years and compiled a chronological timeline of the year's top events (including album releases) in rock music. Then we listed the bands that formed during that year, and those that called it quits.
Finally, we compiled a list of the year's top singles. Looking at it all now, we have to admit that we were all very lucky to have this music in our lives—and we still are!
1969 Music Timeline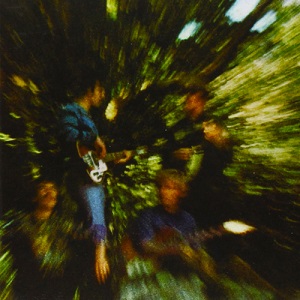 Jan. 5—Creedence Clearwater Revival releases Bayou Country
Jan. 12—The self-titled debut album by Led Zeppelin is
released
Jan. 13—The Beatles release the soundtrack for Yellow Submarine
Jan. 17—Dr. John releases Babylon, Iron Butterfly releases Ball, Aretha Franklin releases Soul '69
Jan. 22—Neil Young releases his self-titled debut album
Jan. 30—The Beatles give their final public performance on
the rooftop of the Apple building in London; on the same date, Moby Grape releases Moby Grape '69
Jan. ?—Tommy James and the Shondells release Crimson & Clover, Donovan releases Greatest Hits, Fleetwood Mac releases English Rose, and Fairport Convention
releases What We Did on Our Holidays
Watch Tommy James & the Shondell's perform "Crimson & Clover"
Jan. ?—Three of the Beatles—John, George and Ringo—hire Allen Klein as their new manager; Paul does not sign on with the American
Feb. ?—Paul McCartney hires the law firm of the father of his girlfriend, Linda Eastman, to represent him
Feb. 5—Cream releases Goodbye
Listen to "Badge" from Cream's Goodbye
Feb. 10—The Beach Boys release 20/20
Feb. 15—The Monkees release Instant Replay
Feb. 17—Bob Dylan and Johnny Cash record together in Nashville; the Temptations release Cloud Nine
Feb. 18—British singer Lulu and Maurice Gibb of the Bee Gees are married
Feb. 21—Mary Hopkin releases Postcard
Feb. 22—Ten Years After releases Stonedhenge
Feb. ?—Jefferson Airplane releases Bless its Pointed Little Head, the Flying Burrito Brothers release The Gilded Palace of Sin, MC5 releases Kick Out the Jams
March 1—Jim Morrison of the Doors is arrested for allegedly exposing himself onstage in Miami
March 5—The Byrds release Dr. Byrds & Mr. Hyde
March 7—Genesis releases From Genesis to Revelation
March 12—Paul McCartney and Linda Eastman are married in London; on the same day, George Harrison and his wife Pattie are arrested for possession of hashish
March 14—Free releases Tons of Sobs
March 17—The Rascals release Freedom Suite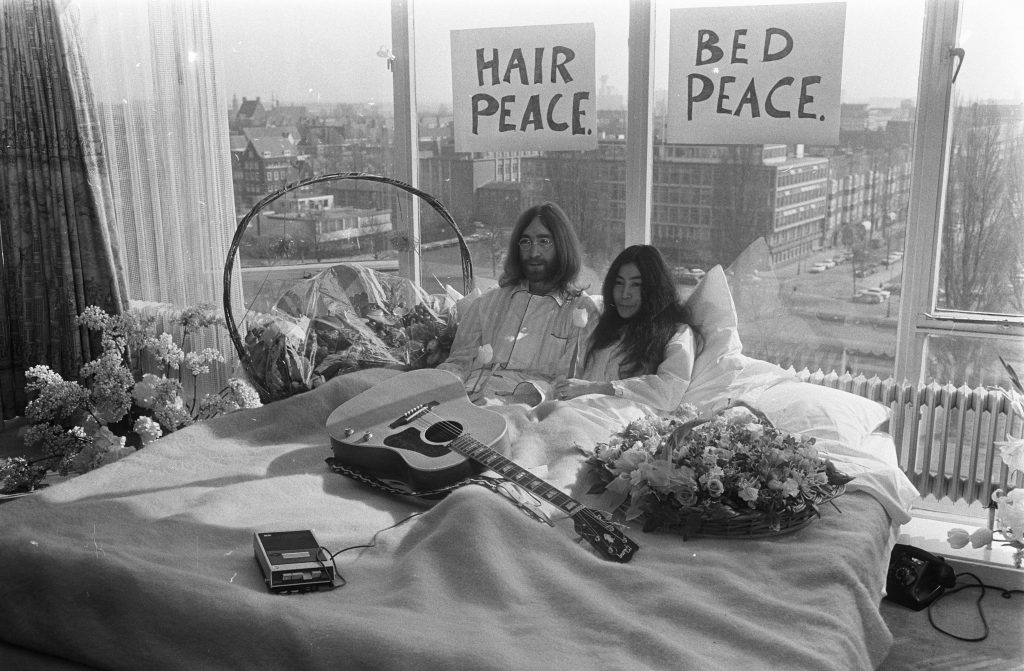 March 20—John Lennon and Yoko Ono are married in Gibraltar; several days later, during their honeymoon in Amsterdam, they stage a multi-day "bed-in" for peace
March 24—The Mothers of Invention release Mothermania
March 29—Quicksilver Messenger Service releases Happy Trails, James Gang releases Yer' Album
March 30—The Bee Gees release Odessa
March 31—Dusty Springfield releases Dusty in Memphis
Listen to "Son of a Preacher Man"
Related: Our Album Rewind of Dusty in Memphis
March ?—Steppenwolf releases At Your Birthday Party, 13th Floor Elevators release Bull of the Woods, Blue Cheer releases New! Improved!, James Brown releases Say It Loud (I'm Black and I'm Proud), Spooky Tooth releases Spooky Two, the Velvet Underground releases their self-titled album, the Guess Who releases Wheatfield Soul
April 1—The Beach Boys sue Capitol Records for unpaid royalties; on the same date, Nazz releases Nazz Nazz, and Leonard Cohen releases Songs From a Room
April 9—Bob Dylan releases Nashville Skyline
Watch Bob Dylan sing "I Threw It All Away" on The Johnny Cash Show
Related: Many of these legends are still touring
April 15—Al Green releases Green is Blues
April 20—At a free rock festival in Venice, Calif., audience members riot and more than 100 are arrested
April 21—The Mothers of Invention release Uncle Meat
April 22—The Who performs their rock opera Tommy in full for the first time, in the U.K.
April 23—Joe Cocker releases With a Little Help From My Friends
April 25—The Moody Blues release On the Threshold of a Dream
April 26—The Isley Brothers release It's Our Thing
April 28—Chicago releases their debut album, The Chicago Transit Authority
April 30—Marvin Gaye releases M.P.G.
April ?—The London cast recording of Hair is released, Bob Seger System releases Ramblin' Gamblin' Man, Savoy Brown releases Blue Matter, Townes Van Zandt releases Our Mother the Mountain
Related: What about 1968?
May 1—Joni Mitchell releases Clouds
May 3—Sly and the Family Stone release their album Stand!; also on this date, Jimi Hendrix is arrested for heroin possession in Toronto
May 9—George Harrison releases Electronic Sound, John Lennon and Yoko Ono release Unfinished Music No. 2: Life With the Lions
May 10—The Turtles perform at the White House at the request of President Nixon's daughter, Tricia
May 12—Muddy Waters releases After the Rain
May 14—Neil Young and Crazy Horse release Everybody Knows This is Nowhere
May 16—Phil Ochs releases Rehearsals for Retirement, Tyrannosaurus Rex releases Unicorn
May 19—Poco releases Pickin' Up the Pieces
May 23—The Who releases Tommy
May 26—Diana Ross and the Supremes release Let the Sunshine In
May 29—Crosby, Stills and Nash release their self-titled
debut album
June 2—John and Yoko stage another bed-in, this time in Montreal;
they record "Give Peace a Chance" live there
June 4—Johnny Cash releases At San Quentin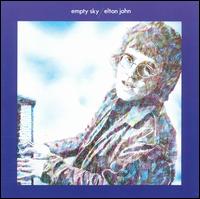 June 6—Elton John releases Empty Sky
June 7—Blind Faith—featuring Eric Clapton, Steve Winwood and Ginger Baker, with bassist Ric Grech—performs for free in Hyde Park
Related: More on Blind Faith's concert in front of 100,000 fans
June 11—Three Dog Night releases Suitable for Framing
June 13—Guitarist Mick Taylor joins the Rolling Stones; Pink
Floyd releases More
June 16—Steve Miller Band releases Brave New World, Captain Beefheart releases Trout Mask Replica
June 20—The Grateful Dead releases Aoxomoxoa
June 21—Deep Purple releases their self-titled album
June 29—Bassist Noel Redding leaves the Jimi Hendrix Experience
June ?—The Jeff Beck Group releases Beck-Ola, Elvis Presley releases From Elvis in Memphis, Johnny Winter and Lee Michaels release self-titled albums, Alice Cooper releases Pretties for You, Procol Harum releases A Salty Dog
July 3—Rolling Stones co-founder Brian Jones is found dead
in the swimming pool at his home in Sussex, England; Fairport Convention releases Unhalfbricking
July 4—The two-day Atlanta International Pop Festival begins
in Georgia
July 5—The Rolling Stones perform a free concert in Hyde
Park in London, both to pay tribute to Jones and introduce Taylor; Cass Elliot releases Bubblegum, Lemonade, and…Something for Mama
July 10—Tim Buckley releases Happy Sad
July 14—The film Easy Rider is released, featuring music by the Byrds, Jimi Hendrix Experience, Steppenwolf and others
Related: Steppenwolf, "Born to Be Wild" & Easy Rider
July 19—The Doors release The Soft Parade
July 25—Yes releases Yes
July 29—The Byrds' Preflyte is released
July 31—Elvis Presley makes his first live concert appearance in years, in Las Vegas; the residency lasts through August
July ?—Moby Grape releases Truly Fine Citizen, Country Joe and the Fish release Here We Go Again, Leslie West releases Mountain, Delaney and Bonnie release The Original Delaney & Bonnie & Friends
Aug. 1—The Atlantic City Pop Festival begins in New Jersey, through the 3rd; also on this date, Jethro Tull releases Stand Up and the Bonzo Dog Doo-Dah Band releases Tadpoles
Related: Read about the little known Atlantic City Pop Festival
Aug. 3—Creedence Clearwater Revival releases Green River
Aug. 5—The Stooges release their self-titled debut
Aug. 11—Donovan releases Barabajagal
Listen to "Atlantis" from Barabajagal
Aug. 15—The Woodstock Music and Arts Fair begins in Bethel, N.Y., drawing an estimated 400,000; it ends on the morning of the 18th
Watch: Richie Havens opens Woodstock
Aug. 29—Stevie Wonder releases My Cherie Amour and Jack Bruce releases Songs for a Tailor
Aug. 30—The Isle of Wight Festival is held in the U.K., featuring Bob Dylan, the Band, the Who and many others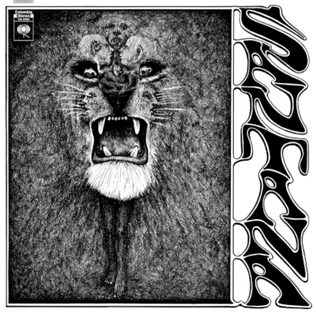 Aug. ?—Humble Pie releases As Safe As Yesterday Is, Blind Faith releases their self-titled (and only) album, Boz Scaggs releases his self-titled album, Love releases Four Sail, Muddy Waters releases Fathers and Sons, Harry Nilsson releases Harry, Grand Funk Railroad releases On Time, Santana releases their self-titled debut and Ten Years After releases Ssssh
Sept. 1—Nick Drake releases Five Leaves Left
Sept. 11—Janis Joplin releases her first solo album, I Got Dem Ol' Kozmic Blues Again Mama!
Sept. 13—John Lennon and the Plastic Ono Band perform at the Toronto Rock and Roll Revival, also featuring Chuck Berry, Little Richard, Jerry Lee Lewis and others
Sept. 19—Fleetwood Mac's Then Play On is released
Sept. 22—The Band releases their self-titled second album. Read our Album Rewind here.
Sept. 23—Isaac Hayes releases Hot Buttered Soul, the Temptations release Puzzle People, Diana Ross and the Supremes release Together
Sept. 24—Deep Purple performs at the Royal Albert Hall in
London with the Royal Philharmonic Orchestra; Laura Nyro's New York Tendaberry is released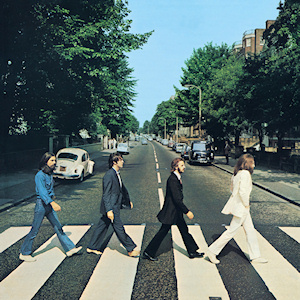 Sept. 26—The Beatles release Abbey Road
Sept. ?—The Guess Who releases Canned Wheat, the Nice releases The Nice, the Flamin' Groovies release Supersnazz, the Bob Seger System releases Noah, Savoy Brown releases A Step Further
Oct. 1—The Monkees release The Monkees Present
Oct. 9—The Carpenters release Ticket to Ride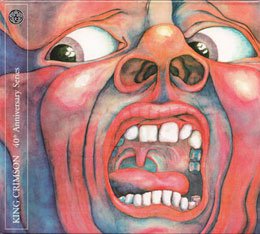 Oct. 10—The Kinks release Arthur (Or the Decline and Fall of the British Empire), Frank Zappa releases Hot Rats, King Crimson releases In the Court of the Crimson King
Oct. 14—Diana Ross and the Supremes release their final single, "Someday We'll Be Together," which becomes the last #1 hit of the '60s; Elvis Presley releases Elvis in Person at
the International Hotel, Las Vegas, Nevada
Oct. 16—Three Dog Night releases Captured Live at the Forum
Related: Our feature on Three Dog Night – Under the Covers
Oct. 20—John Lennon and Yoko Ono release Wedding Album
Oct. 22—Led Zeppelin releases their second album, simply
titled Led Zeppelin II
Related: The Inside Story of "Whole Lotta Love"
Oct. 25—Pink Floyd releases Ummagumma
Oct. 27—Johnny Winter releases Second Winter
Listen to Johnny Winter at Woodstock
Oct. ?—Pentangle releases Basket of Light, Spirit releases Clear, Free releases their self-titled album, the Turtles release Turtle Soup, Tom Jones releases Live in Las Vegas
Nov. 1—Elvis Presley hits #1 for the first time in seven years, with "Suspicious Minds"
Watch the King perform the hit in 1973
Nov. 2—Creedence Clearwater Revival releases their third album of the year, Willy and the Poor Boys
Nov. 4—The Allman Brothers Band releases their self-titled album, David Bowie releases his self-titled album
Nov. 10—The Byrds release The Ballad of Easy Rider, the Grateful Dead release Live/Dead
Watch: In 1969 the Dead also appeared on Hugh Hefner's Playboy After Dark
Nov. 21—The Moody Blues release To Our Children's Children's Children
Nov. 24—Tim Buckley releases Blue Afternoon
Nov. ?—The Hollies release Hollies Sing Hollies, the Bonzo Dog Band releases Keynsham, Joe Cocker releases his self-titled album, Manfred Mann Chapter Three and Mott the Hoople also release self-titled albums, Steppenwolf releases Monster, Rod Stewart releases The Rod Stewart Album, Humble Pie releases Town and Country, Jefferson Airplane releases Volunteers, the Steve Miller Band releases Your Saving Grace
Dec. 5—The Rolling Stones release Let It Bleed. Read our Album Rewind here.
Watch a 2003 live version of the title track from Let It Bleed
Dec. 6—The ill-fated free concert at California's Altamont Speedway, starring the Rolling Stones and others, leads to a murder and other violent acts; on the same day, the Jackson 5 release their debut album, Diana Ross Presents the Jackson 5
Dec. 12—The Plastic Ono Band (with John and Yoko) releases Live Peace in Toronto 1969
Dec. 29—Grand Funk Railroad releases Grand Funk
Dec. ?—Blue Cheer releases their self-titled album, Fairport Convention releases Liege & Lief, Love releases Out Here
More 1969 albums, release dates unknown:
Mike Bloomfield—It's Not Killing Me
Paul Butterfield—Keep on Moving
Johnny Cash—Jackson
The Charlatans—The Charlatans
Jimmy Cliff—Jimmy Cliff
The Climax Blues Band—The Climax Blues Band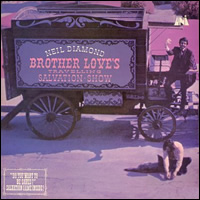 Neil Diamond—Brother Love's Travelling Salvation Show, Touching You, Touching Me
Dion DiMucci—Wonder Where I'm Bound
Earth Opera—The Great American Eagle Tragedy
The Fugs—The Belle of Avenue A
The Good Rats—The Good Rats
Norman Greenbaum—Spirit in the Sky
Roy Harper—Folkjokeopus
The Hollies—The Hollies Sing Dylan
Howlin' Wolf—The Howlin' Wolf Album
Isley Brothers—Live at Yankee Stadium
It's a Beautiful Day—It's a Beautiful Day
B.B. King—Completely Well, Live & Well
Jackie Lomax—Is This What You Want
John Mayall—The Turning Point
Watch John Mayall live in 1969
Pacific Gas & Electric—Pacific Gas & Electric
Peanut Butter Conspiracy—For Children of All Ages
Rare Earth—Get Ready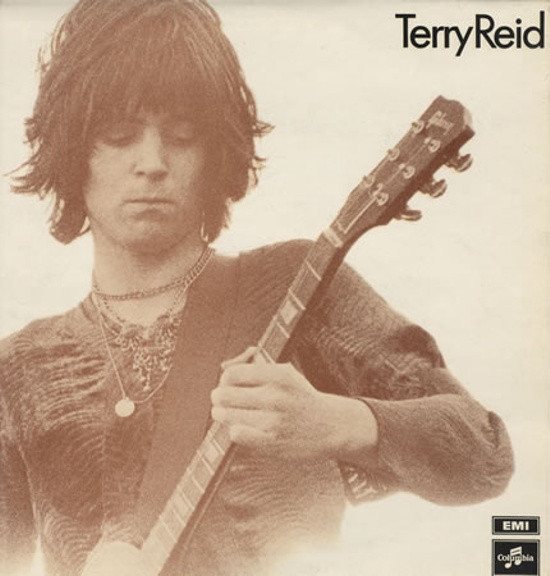 Terry Reid—Terry Reid
Tommy Roe—Dizzy
Silver Apples—Contact
Smith—A Group Called Smith
The Troggs—Trogglomania
Ike Turner—A Black Man's Soul
Jerry Jeff Walker—Driftin' Way of Life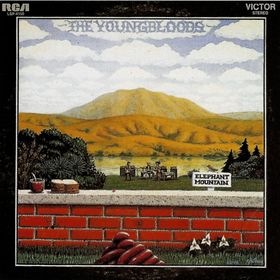 The Youngbloods—Elephant Mountain
Warren Zevon—Wanted Dead or Alive
Bands that formed in 1969 (alphabetically)
The Allman Brothers Band, April Wine, Atomic Rooster, Badfinger, Brinsley Schwarz, Brownsville Station, the Carpenters, Crazy Horse, Curved Air, Eggs Over Easy, Faces, Fanny, Focus, Hall and Oates, Hawkwind, Head East, Hot Chocolate, Humble Pie, Judas Priest, Juicy Lucy, Kraftwerk, Lighthouse, Little Feat, Mountain, Mungo Jerry, Nektar, New Riders of the Purple Sage, New Seekers, Osibisa, Pink Fairies, Plastic Ono Band, Popol Vuh, Redbone, Renaissance, the Residents, Seals and Crofts, Sha Na Na, Steel Mill, Steeleye Span, Stone the Crows, Supertramp, Thin Lizzy, Thunderclap Newman, Toe Fat, Tucky Buzard, War, Tony Williams Lifetime, Wishbone Ash, ZZ Top
Bands that broke up in 1969 (alphabetically)
The Action, Amen Corner, American Breed, Ars Nova, Beacon Street Union, Beau Brummels, Eric Burdon and the Animals, Dick and Dee Dee, Dillard and Clark, Dino, Desi and Billy, the Easybeats, Frumious Bandersnatch, H.P. Lovecraft, the Jeff Beck Group, the Left Banke, the Lemon Pipers, the Lovin' Spoonful, Manfred Mann, the Merry-Go-Round, the Mojo Men, the Music Machine, the Paupers, Spanky and Our Gang, the Spencer Davis Group, Ultimate Spinach
And finally, a selection of the year's hit singles (alphabetically by artist)
The Archies—"Sugar Sugar"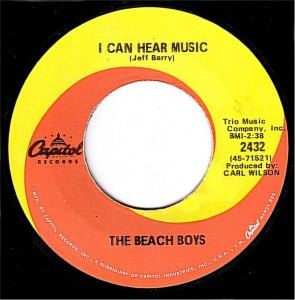 The Beach Boys—"I Can Hear Music," "Break Away"
The Beatles—"Get Back," "The Ballad of John and Yoko," "Something"/"Come Together"
The Bee Gees—"I Started a Joke"
Blood, Sweat and Tears—"Spinning Wheel," "You've Made Me So Very Happy"
Booker T. and the MG's—"Time is Tight," "Hang 'Em High"
David Bowie—"Space Oddity"
The Box Tops—"Soul Deep"
The Brooklyn Bridge—"Worst That Could Happen"
James Brown—"Mother Popcorn, Pt. 1"
Jerry Butler—"Only the Strong Survive"
Glen Campbell—"Galveston"
Johnny Cash—"A Boy Named Sue"
Related: The story behind "A Boy Named Sue"
Checkmates Ltd.—"Black Pearl"
Lou Christie—"I'm Gonna Make You Mine"
Classics IV—"Traces"
Related: Our feature story about the Classics IV
The Cowsills—"Hair"
Crazy Elephant—"Gimme Gimme Good Lovin'"
Cream—"Badge"
Creedence Clearwater Revival—"Bad Moon Rising," "Proud Mary,"
"Green River"
Crosby, Stills and Nash—"Suite: Judy Blue Eyes"
The Cuff Links—"Tracy"
Sammy Davis Jr.—"I've Gotta Be Me"
Tyrone Davis—"Can I Change My Mind"
Desmond Dekker and the Aces—"Israelites"
Jackie DeShannon—"Put a Little Love in Your Heart"
Neil Diamond—"Sweet Caroline"
Donovan—"Atlantis"
The Doors—"Touch Me"
Bob Dylan—"Lay Lady Lay"
The 5th Dimension—"Aquarius/Let the Sunshine In," "Wedding
Bell Blues," "Workin' on a Groovy Thing"
Fleetwood Mac—"Oh Well"
The Flying Machine—"Smile a Little Smile for Me"
The Foundations—"Build Me Up Buttercup"
Friends of Distinction—"Grazing in the Grass"
Marvin Gaye—"I Heard It Through the Grapevine," "Too Busy Thinking
About My Baby"
The Grass Roots—"I'd Wait a Million Years"
The Guess Who—"Laughing," "These Eyes," "Undun"
Edwin Hawkins Singers—"Oh Happy Day"
Jimi Hendrix Experience—"Stone Free"/"If Six Was Nine"
The Hollies—"He Ain't Heavy, He's My Brother," "Sorry Suzanne"
Mary Hopkin—"Goodbye"
The Isley Brothers—"It's Your Thing"
Jay and the Americans—"This Magic Moment"
Tommy James and the Shondells—"Crimson and Clover," "Crystal
Blue Persuasion," "Sweet Cherry Wine"
Tom Jones—"I'll Never Fall in Love Again"
Janis Joplin—"Try (Just a Little Bit Harder)"
Led Zeppelin—"Whole Lotta Love"
Mercy—"Love Can Make You Happy"
The Monkees—"Listen to the Band"
Nilsson—"Everybody's Talkin'"
Oliver—"Good Morning Starshine," "Jean"
Peter, Paul and Mary—"Leaving on a Jet Plane"
Related: What were the top radio hits of 1969?
Elvis Presley—"In the Ghetto," "Suspicious Minds"
Billy Preston—"That's the Way God Planned It"
Gary Puckett and the Union Gap—"This Girl is a Woman Now"
Lou Rawls—"Your Good Thing (Is About to End)"
Tommy Roe—"Dizzy"
Kenny Rogers and the First Edition—"Ruby, Don't Take Your Love to Town"
The Rolling Stones—"Honky Tonk Women"
Diana Ross and the Supremes—"I'm Gonna Make You Love Me," "I'm Livin' in Shame," "Love Child," "Someday We'll Be Together"
David Ruffin—"My Whole World Ended (The Moment You Left Me)"
Bob Seger System—"Ramblin', Gamblin' Man"
Simon and Garfunkel—"The Boxer"
Frank Sinatra—"My Way"
Sly and the Family Stone—"Everyday People," "Hot Fun in the
Summertime"
Smith—"Baby It's You"
Joe South—"Games People Play"
Spiral Starecase—"More Today Than Yesterday"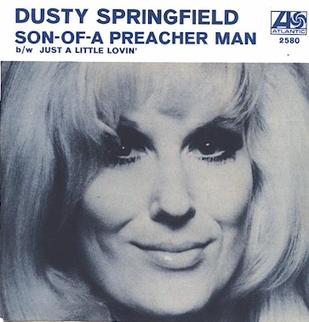 Dusty Springfield—"Son of a Preacher Man"
Edwin Starr—"Twenty-Five Miles"
Ray Stevens—"Gitarzan"
The Temptations—"Cloud Nine," "I Can't Get Next to You," "Runaway
Child, Running Wild"
B.J. Thomas—"Hooked on a Feeling," "Raindrops Keep Fallin'
on My Head"
Three Dog Night—"Easy to Be Hard," "One"
Thunderclap Newman—"Something in the Air"
The Turtles—"You Showed Me"
The Ventures—"Hawaii Five-O"
Jr. Walker and the All Stars—"What Does it Take (To Win Your Love)"
Dionne Warwick—"This Girl's In Love With You"
Tony Joe White—"Polk Salad Annie"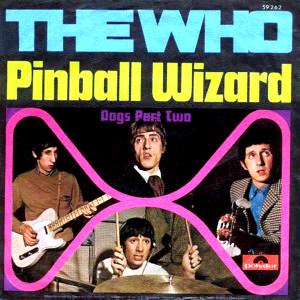 The Who—"Pinball Wizard"
The Winstons—"Color Him Father"
Stevie Wonder—"For Once in My Life," "My Cherie Amour," "Yester-Me, Yester-You, Yesterday"
Charles Wright and the Watts 103rd Street Rhythm Band—"Do
Your Thing"
The Youngbloods—"Get Together"
Zager & Evans—"In the Year 2525 (Exordium & Terminus)"
The Zombies—"Time of the Season"

Latest posts by Best Classic Bands Staff
(see all)