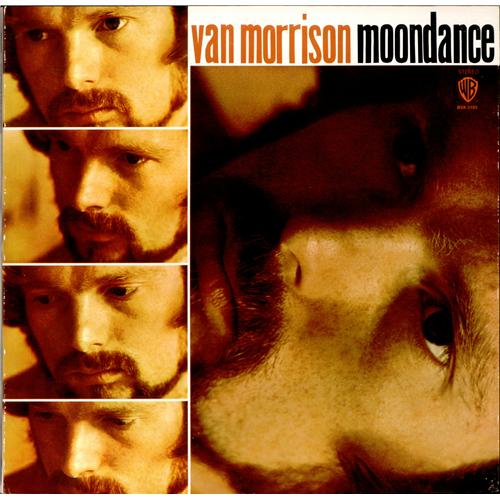 Ten months after the release of Astral Weeks, his debut album for his new label Warner Bros. Records, Van Morrison was ready to record a follow-up. Astral Weeks, a downbeat, melancholy set of songs recorded mostly with jazz musicians, was proclaimed a masterpiece by many critics, but it sold poorly. Morrison moved with girlfriend Janet Planet from New York City to the upstate town of Woodstock, looking for some rural inspiration. Planet told writer Ryan Walsh the move was also motivated by Bob Dylan's residence there: "Van fully intended to become Dylan's best friend. Every time we'd drive past Dylan's house, Van would just stare wistfully out of the window at the gravel road leading to Dylan's place. He thought Dylan was the only contemporary worthy of his attention."
Dylan was just about to leave Woodstock, and Morrison and Planet also bailed after the August 1969 Woodstock festival (actually held in nearby Bethel) changed the vibe. Still, the local forests, mountains, lakes and hiking trails had influenced a bunch of new songs Morrison composed, tunes that were way more optimistic and joyous than anything on Astral Weeks. They would form the heart of the album that became Moondance, Morrison's first million-seller, which he, among many others, has called "a classic."
Although Astral Weeks' producer Lewis Merenstein originally planned to use many of the same musicians for Morrison's next album, the 24-year-old Morrison had other ideas, deciding to use a new band recruited from his time in Woodstock, firing Merenstein and taking the production reins himself. Between September and December 1969 he crafted the 10 tracks of Moondance in New York's A&R Studios, using five different recording engineers.
The brilliant engineer Elliot Scheiner, mentored by A&R's Phil Ramone, says it was all recorded on 8-track, one-inch tape: one track for Morrison's vocal, one for his guitar, and single tracks for background singers (Judy Clay, Emily Houston and Jackie Verdell), lead guitar (John Platania), percussion (Gary Mallaber), bass (John Klingberg), keyboards (Jeff Labes) and horns (Jack Schroer playing alto and soprano sax and Collin Tilton on tenor sax and flute).
Related: Our Album Rewind of Astral Weeks
In 1973, Morrison told journalist Cameron Crowe, "I don't like working in the studio…normally I get too keyed up about it. I just want to get out of there as soon as I can." He also acknowledged his reputation as a difficult bandleader: "I've had situations where I'm offered whole bands. But they have to be tuned into what I'm actually doing, more than even the music. It's more than just playing the songs, it's the total thing…and what I'm doing is very difficult for people to just come in and play."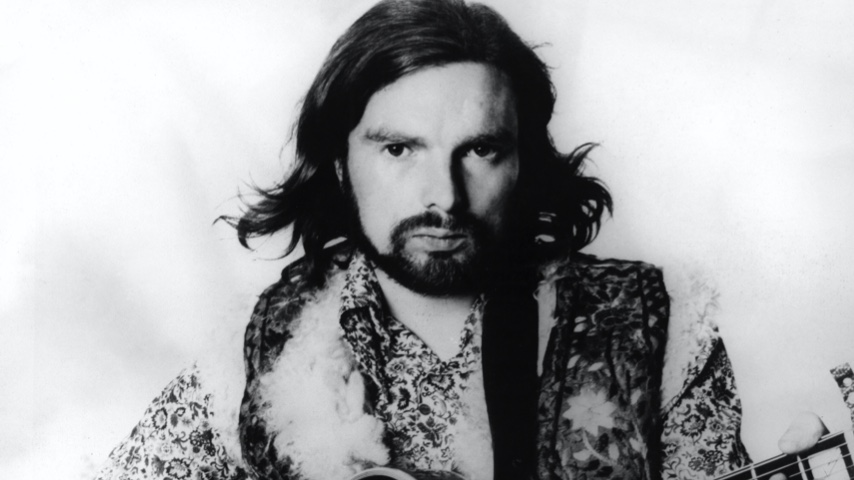 On the occasion of the 2013 deluxe CD reissue of Moondance, Morrison told Alan Light spontaneity was key to his aesthetic. "Songs are just ideas, concepts, and you just put the mic there and go. It's like mythology that it's all thought out. You take it as it comes, so it emerges and evolves, one song at a time, until you have enough for an album, if you like the outcome. You don't know where it's going until you assemble the songs at the end."
The mesmerizing mid-tempo "And It Stoned Me" leads off the album, with lyrics and cadence that the 21-year-old Bruce Springsteen probably memorized at the time: "Half a mile from the county fair/And the rain came pourin' down/Me and Billy standin' there/With a silver half a crown." The interplay of acoustic guitar, saxophones, piano, understated rhythm section and Morrison's commanding vocal lay down the template for the LP. He tries out several vocal textures, even allowing himself to almost lose tonal control near the end when he bends the word "stoned" into multiple shapes in the air, as if he's a soprano sax. Shelly Yakus, another engineer who worked on the album, told Alan Light, "If you listen to the first six numbers on Moondance, Van doesn't use the same voice twice. It's all him, but he's using his voice like it's an instrument and expressing himself on each song to get it across as he envisions it. Constantly changing your voice like that runs the risk of sounding affected if you don't get it right, but he got it right."
The title track is next, a bouncy soul-jazz blend that also shows how Morrison migrates melody lines from instruments to voice. In 1974 he told writer Ritchie Yorke that for "Moondance," "I wrote the melody first. I played it on soprano sax, and I wrote lyrics to go with the melody I'd played on the horn. I don't really have any words to particularly describe that song—sophisticated is probably the word I'm looking for. Frank Sinatra wouldn't be out-of-place singing that." Morrison's loosey-goosey lyrics, including the evocative slang of "fantabulous," contribute to this being among his most popular recordings, a song that's never left his live concert rotation.
"Crazy Love" and "Brand New Day" are the two tracks that feature a female vocal trio, arranged to perfection. The first spotlights Morrison's breathy, near-falsetto; the high register leads beautifully into the soulful answering voices. He doesn't often sound this restrained, in an almost Al Green mode, but the effect is enticing, inviting the listener to lean in.
He opens up his throat for "Brand New Day" even as the tempo remains light, and there's a real kick when the melody leaps up for the joyful gospel chorus, with call-and-response right out of Sam Cooke's "Bring It On Home to Me": "And it seems like and it feels like/A brand new day/Yeah, yeah, yeah."
"Caravan," with Jeff Labes' tinkling intro, and "Into The Mystic," the album's most atmospheric cut, complete the dazzling first side of Moondance. "Caravan" ("I'm really fascinated by gypsies—I love 'em") plays around with syncopation, Morrison just behind the beat at times, and has a great wordless fanfare of a chorus, with Labes' pounding piano taking "la-la-la-la" to a new level. Morrison sings several overdubbed harmony lines himself. Acoustic guitar, soprano sax and Mallaber's simply effective drumming are all high points, but it's Morrison's vocal that truly astonishes. Few singers can approach the variety of tone and exuberance he displays as he goes from whisper to wail for "Turn up your radio/And let me hear the song/Switch on your electric light/Then we can get down to what is really wrong."
Watch Morrison perform "Caravan" at the Band's The Last Waltz concert in 1976
"Into the Mystic" (originally "Into the Misty" before Morrison decided to go more "ethereal") is at least adjacent to the Astral Weeks sound, especially in how Klingberg's bass weaves around Platania's lead acoustic guitar and Morrison's strumming accompaniment. There are some dense effects, including Labes subtly playing Hammond B-3 organ. The sound of the horn players after Morrison sings "When the foghorn blows" is really something,
The lyrics are among Morrison's most poetic, beginning with, "We were born before the wind/Also, younger than the sun" and continuing to a feint at the Odyssey, and an intense proclamation that the singer wants to "rock your gypsy soul/Just like way back in the days of old." Talking about his lyrics, a typically cranky Morrison complained to Crowe, "A lot of times people say, 'What does this mean?' A lot of times I have no idea what I mean. If you can't figure out what it means, or it's troubling you, it's not for you…it means what it means."
"Come Running" has the album's fastest tempo, a superb feel-good chorus, and another stunning, loose vocal. By the end, the arrangement has gone full-tilt Ray Charles. Morrison described it as "a happy-go-lucky song. There are no messages or anything like that."
"These Dreams Of You," a fun-filled series of Dylanesque scenarios ("I dreamed we played cards in the dark/And you lost and you lied") actually mentions the great soul singer: "And Ray Charles was shot down/But he got up to do his best." One more time Morrison allows his vocal power free rein and gets close to missing notes entirely, as when he sings "hush-a-BYE." He's like a tightrope walker you think may fall, but doesn't.
"Everyone" is unlike anything else on the album, with a crazy good clavinet from Labes, Tilton's fluid flute solo and changes of rhythmic emphasis throughout—just listening to Mallaber negotiate the changes is a master class in drumming.
With handclaps, crisp electric guitar interjections from Platania and a horn arrangement to die for, "Glad Tidings" brings the album to close with buoyant gusto. Oddly, during the December 1, 1969, sessions for the song, the band started with the fast version (as eventually released) before attempting eight takes at a much slower tempo. The uptempo take was definitely the keeper.
Released Feb. 28, 1970, only two months after the sessions ended on Dec. 11, Moondance became an immediate favorite on FM radio, with the title track, "Caravan" and "Into The Mystic" getting the bulk of the attention. Warner Bros.' attempt to harvest a hit single for AM airwaves by releasing "Come Running/Crazy Love" on 45 sputtered out at #39 on Billboard's Hot 100 chart, but the LP itself reached #29 on the album chart and sold its first million copies within a year.
Reviews were ecstatic, with a full-page review in Rolling Stone by Lester Bangs and Greil Marcus asserting Morrison now had "the striking imagination of a consciousness that is visionary in the strongest sense of the word."
Although the original album has stood the test of time, the deluxe 2013 reissue, with three extra CDs of alternate mixes, rejected songs and original session takes—50 extra tracks—is mind-blowing. A leftover like "I Shall Sing" shows how high the standard was—the tune is a real raver, and would have fit wonderfully on Moondance. Hearing Morrison put the first-rate band through its paces, trying out different feels and tempos, changing lyrics and instrumental combinations, and always singing as if his life depends on a good take, is a lesson in musical brilliance, flexibility and hard work.
Watch Van perform "Moondance" in the film It's Too Late to Stop Now
Morrison has a new 2-LP set in 2023. Tickets to see him perform are available here and here.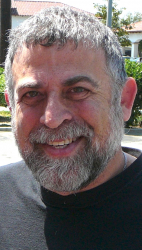 Latest posts by Mark Leviton
(see all)