Trakin Care of Business: Heaven Can't Wait
by Roy Trakin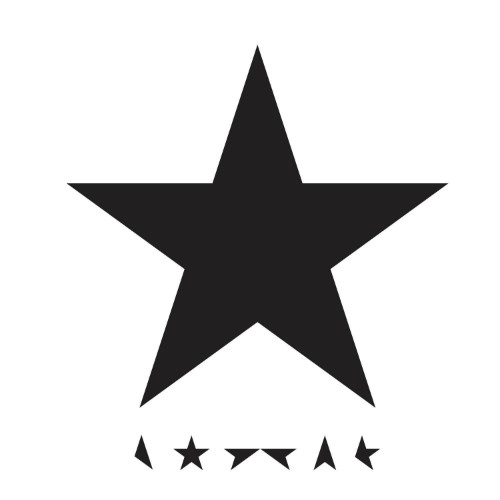 Roy Trakin ruminates on a variety of music, culture-related topics and personal gripes in his regular Trakin Care of Business column, which he has published since the early aughts, primarily in music industry trade magazine HITS and on its Daily Double website. Best Classic Bands is excited to be its new home; we'll be running a new edition every two weeks. The opinions are strictly his (even if sometimes we wish we'd said 'em first).
1. David Bowie: It's been just short of three weeks since he shuffled off the mortal coil in a way only he could, with perhaps the most elegant sign-off in the history of pop culture this side of Dick Shawn writhing in pain in front of a live audience who thought it was part of the act. My esteemed Best Classic Bands colleagues Noe Gold and Jim Sullivan have done the honors on both his stunning Blackstar album and the navel-gazing boomer mortality angst induced by the loss of not only Bowie, but Lemmy Kilmister, Glenn Frey and Paul Kantner, each of whom galvanized their respective niche communities of metal, SoCal singer-songwriter country-rock and the Frisco psychedelic scene. If Kilmister and Frey showed us how to live life in the hard and fast lane, and Kantner toked and tripped towards a post-revolutionary nirvana, it was David who was the true alien and outsider, a man who fell to earth, an accidental tourist schooling us from the very start in how to deal with our finite place in the universe. "And the stars look very different today," he crooned in "Space Oddity," which segues quite naturally to the title of his living will and testament, itself named after the cancer lesions eating away at his liver. Lying in a hospital bed, covered in that Elephant Man mask, he's still sitting in a tin can, far above the world, speaking directly to us literally from the grave: "Look up here, I'm in heaven/I've got scars that can't be seen/I've got drama/Can't be stolen/Everybody knows me now." It was Bowie who first demonstrated that rock was theater with "smart" quotes – taking the original British Invasion roots in American R&B and blues and European-izing it with an existential twist. With his series of individual personas – David Jones, David Bowie, Ziggy Stardust, Aladdin Sane, The Thin White Duke, etc. – he demonstrated a series of little deaths, a fluid continuum that crossed the line between earth and heaven, and those children that we spit on are now his heirs, the Millennials who have inherited their own self-involvement from Bowie's ultimate Boomer icon, sexually, technologically and even spiritually adaptable, part of a whole. Every generation has their moment to strut and fret upon the stage, and the Boomers aren't the first to confront death as just another personal milestone to be glorified. In Blackstar, Bowie has meticulously orchestrated his passing as he once did his life, turning it into art and showing us all how to go out with dignity, letting the work speak for itself, from Major Tom back to Ground Control. "This way or no way/You know I'll be free/Just like that bluebird/Now, ain't that just like me?" Indeed, Planet Earth is blue and there's nothing we can do.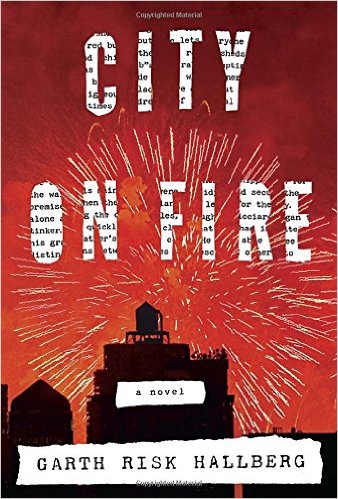 2. Garth Risk Hallberg, City On Fire (Alfred A. Knopf): This sprawling, 900-page Dickensian/Proustian novel takes place in New York City in the midst of its mid-'70s Gerald Ford "Drop Dead" decline, its Lower East Side slums giving way to a punk rock upheaval, culminating in the blackout of July 13, 1977, when it appeared all hell had broken loose. Starting with a quote from the band Television, the winding narrative concerns a young Long Island suburbanite who is shot on New Year's Eve 1976 in Central Park, a young punk fanzine editor (whose issue is recreated as one of several interludes in the book along with a handwritten mea culpa letter from a father to a son and a coffee-stained manuscript of a magazine article about an Italian family in the fireworks business seemingly based on the Gruccis). Like Tom Wolfe's Bonfire of the Vanities, Hallberg – a first-time novelist who received a $2 million advance – intricately weaves together the various social strata in the city at the time, from rapacious bankers looking to take advantage of entire blocks in the Bronx burning to the ground, to a punk-rock anarchist bent on apocalyptic destruction. It's all here, from ticking time bombs to a detailed description of heroin's ravages, from an African-American kid from the rural South bent on writing the Great American Novel to his lover, the scion of one of New York's wealthiest families who drummed for an iconic punk band only to follow his destiny as a painter and then world-famous photographer. It's both a snapshot of the times and a page-turning narrative in its own right, an epic tale of a father-son reunion set against the backdrop of a city poised between a cultural revolution and the looming specter of 9/11.
3. The Diary of a Teenage Girl (Sony Pictures Classics): Plenty of movies are made for teenage girls, but very few movies – outside of, say, Clueless – actually puts us in the head of one like actress-turned-writer/director Marielle Heller's remarkable feature film debut (based on the best-selling autobiographical graphic novel by Phoebe Gloecckner) does. Like City On Fire, the movie takes place in 1976 at the cusp of the hippie era turning to punk – except in San Francisco rather than New York – our heroine, remarkable, wide-eyed British actress Bel Powley playing Minnie, whose titular diary (in voiceover) tell of her sexual awakening at the hands of the rather feckless boyfriend (an engaging Alexander Skarsgard of True Blood fame) and hard-partying mom (an almost unrecognizable Kristen Wiig playing it straight). Powley is a tweener in more than just age, caught in the middle of her emerging desires as a woman, a cartoonist and the need for any kind of parental direction. Publicist-turned-music supervisor Howard Paar gets it right, interspersing proto-punk songs like The Stooges' "Down on the Street" and Television's "See No Evil" with OG classic rock like Mott the Hoople's "Roll Away the Stone" and Heart's "Dreamboat Annie." Heller manages to use the movie's animated source material to express Minnie's innermost fantasies, which collide headlong with her grim reality in a moving expression of adolescent angst, the female answer to Catcher in the Rye.
4. Ty Segall and the Muggers live at Teragram Ballroom/Emotional Mugger (Drag City): Classic rock will live forever on whatever format we'll be listening to in 2025, but if you're looking for a live kick in the pants, you're going to have to turn to the generation carrying the torch for that bloozey, low-fi psychedelia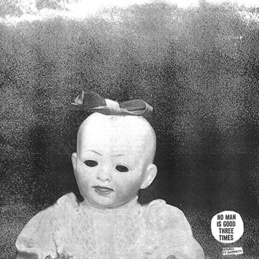 cranked out in a million and one suburban garages from time immemorial. This SoCal and the Bay Area denizen has been gradually building critical mass since debuting as a solo artist in 2008 with his self-titled debut, releasing an album a year since then, including his latest, a throbbing, fuzz-busting throwback to Ziggy Stardust on acid-drenched, feedback-blessed ditties like the tempo-shifting "California Hills" (which also channels such notables as The Move and Roxy Music crossed with a more nimble Black Sabbath), the pervy, swervy acceleration of the Bowiesque title track and the precision guitar squeals of the faux-Brit "Breakfast Eggs," a tribute to infantilism and the joys of a sweet tooth ("Candy, I want your candy"). Segall takes the stage in a glittery green suit jacket and a freaky rubber baby mask that evokes Devo's Booji Boy, stopping the show on various occasions to whine and call out for mommy and daddy in a mock temper tantrum that mirrors the album's themes. In person, the songs gather a lot more crunch, as on the synth squiggles and Ramones-by-way of Beatles-like "yeah yeah yeah" chorus of "Diversion," which prompts Ty to undertake a little Iggy-styled walking on upraised audience hands. "Mandy Cream" is a grinding, gnarly, solipsistic funk-rocker highlighted by shredding guitar work that evokes the Stones, T. Rex and Captain Beefheart with its refrain, "If you're talking about yourself," while the falsetto-specked, insinuating set-piece, "The Magazine," builds to an inevitable, clap-along maelstrom. By the time Ty and his Muggers get rolling with "Spiders," a 2011 7" that serves as a worthy tribute to Bowie's own Ziggy era, he creates a dense circular vortex of sound that sucks us in to its salacious sludge, a suitable joining of his "Man Who Sold The World" cohort, the late Kurt Cobain at his grungiest. Yes, Ty Segall is taking the torch, and proceeding to burn his own path.
5. Gripes and Other Things: The United States Postal Service has a lot to answer for when it takes six days for a check to travel from Beverly Hills to the Valley… Best Bowie tribute has to be Rick Wakeman's turn on BBC playing his piano solo on "Life on Mars" on YouTube… Best New York Post headline since "Headless Man Found In Topless Bar" touting the recent snowstorm, "This Weekend Will Be… Whiter Than The Oscars"… Speaking of the #OscarsSoWhite campaign, not only has it set up a blockbuster Chris Rock monologue, but it also paves the way for next year, when the brand-new Sundance Film Festival darling The Birth of a Nation, the labor of love for producer/writer/actor Nate Parker which reconstructs Nat Turner's 1831 slave rebellion in Virginia, should sweep thanks to white guilt and a reconstructed membership… With David Bowie and Lou Reed now gone, the last of the Three Punk Musketeers, Iggy Pop, shows no sign of slowing down, with a brand-new album, his 17th, Post Pop Depression, coming March 18, and a tour featuring collaborator, Queens of the Stone Age's Josh Homme. The first tracks, "Gardenia" and "Break Into Your Heart" are welcome throwbacks to his '77 The Idiot/Lust for Life albums with Bowie as producer, a return to the Iggy of "China Girl." "You could be burned at the stake," he croons. "For all your mistakes." Amen.
(If you're a new Best Classic Bands reader, we'd be grateful if you would Like our Facebook page and/or bookmark our Home page.)

Latest posts by Roy Trakin
(see all)