Interview with the 'little band from East L.A.'s Louie Perez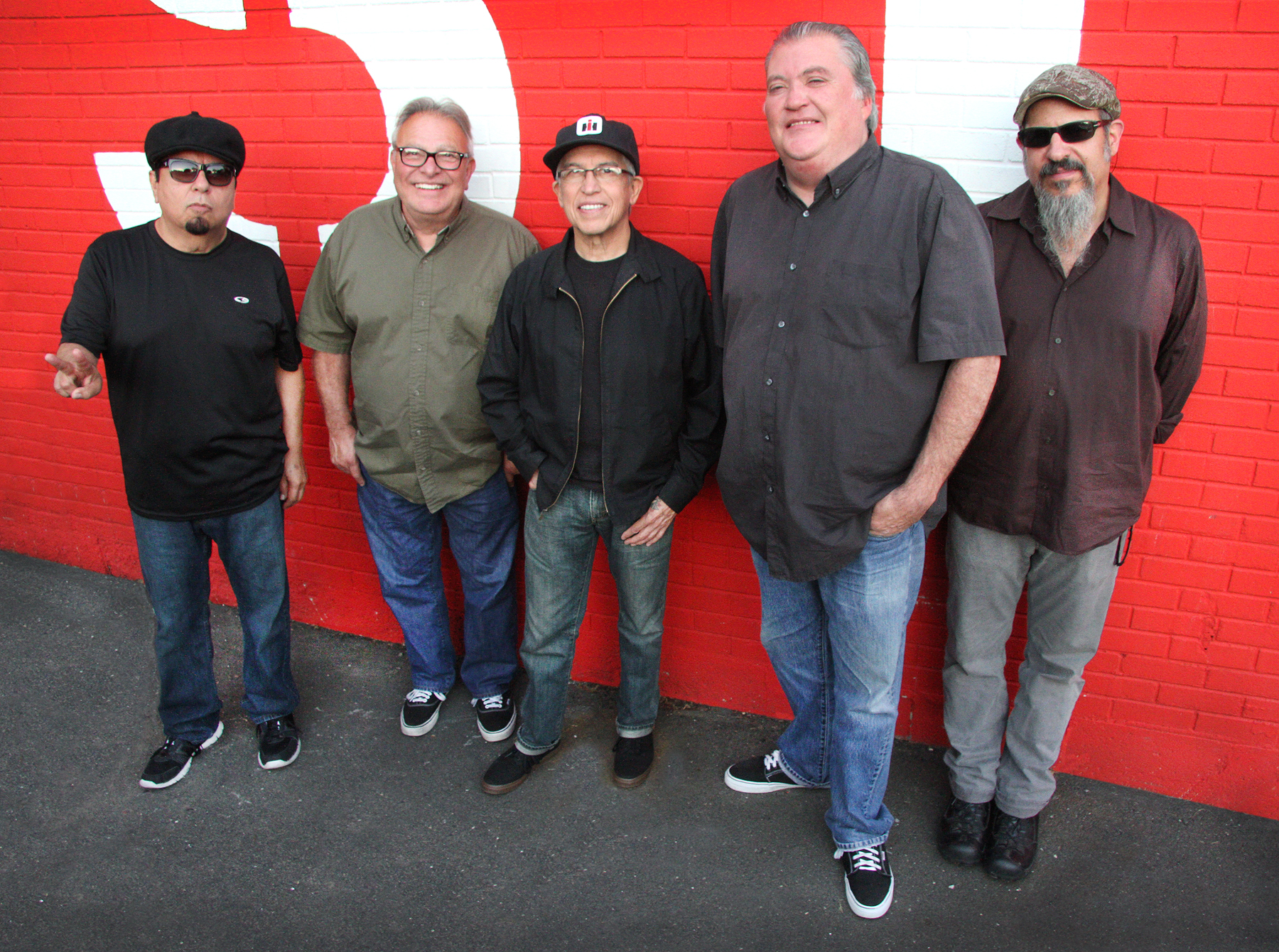 [This interview originally appeared here in 2015.]
In the midst of talk about building a wall along the Mexico-U.S. border, a self-proclaimed "little band from East L.A." have been – for the past 40+ years – a veritable voice of reason, la voz de razon, not afraid to tackle the issues, but more in a spirit of togetherness than division. Los Lobos — originally Los Lobos Del Este De Los Angeles — date back to when Garfield High School students David Hidalgo and Louie Perez bonded over such gringo music as Fairport Convention, Randy Newman and Ry Cooder, joined shortly thereafter by classmates Cesar Rosas, who fronted a soul band, and Conrad Lozano, part of a Blue Cheer-style heavy metal power trio. The last piece of the puzzle, Philly-bred sax player Steve Berlin, came aboard as a co-producer in '83, then as a full-time member the following year.
Now, more than four decades later, Los Lobos are experiencing the fruits of their incredible career, which includes three Grammys (Best Mexican-American Performances in 1983 and 1989, respectively for "Anselma" and "La Pistola Y El Corazon," along with a Best Pop Instrumental Performance in 1995 for "Mariachi Suite"), a chart-topping global smash in their cover of Ritchie Valens' "La Bamba" from the hit 1987 biopic (nominated that year for Record of the Year and Best Pop Performance by a Duo or Group with Vocals), and a Latin Grammy Lifetime Achievement Award. Now, there is a detailed critical biography penned by noted critic and longtime fan Chris Morris, Los Lobos: Dream in Blue, for University of Texas Press.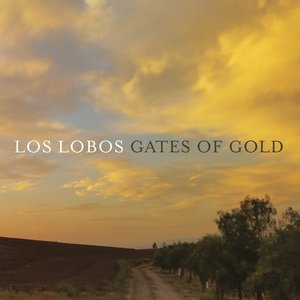 To mark the release of their fine 2015 album, Gates of Gold (429 Records/Universal) – their 15th full-length studio album and first in five years, since Tin Can Trust (Shout! Factory) in 2010 – Los Lobos returned to their East L.A. stomping ground for a free concert at a converted mortuary, where a stage had been set up in what was apparently once the embalming room. This was anything but a funeral, despite the new album's sometimes contemplative look back and forward.
"This used to be a funeral home, and up until now there has only been sorrow in it," Hidalgo was quoted as saying in the Los Angeles Times. "So c'mon!" As the paper's critic Randy Lewis described it: "Los Lobos brought vivid life into a space built to serve death."
Ironically, Gates of Gold is an album every bit about contemplating mortality, a Mexican-American rock 'n' roll band closer to the end of its career than the beginning, putting into action the melting pot of rock, R&B, soul, folk and blues blended in with the traditional border norteno, ranchera, Tex-Mex conjunto, Mexican son jarocho and Latin American cumbia of their youth.
Perez [who turned 66 on January 29, 2019] forms the group's Lennon/McCartney songwriting team with longtime friend Hidalgo. He compares the band's 2015 Rock Hall nomination to his first Grammy back in 1983.
"I put that statue on the front seat of my 1971 Datsun station wagon and drove it to East L.A. to my Mom's house and placed it in the most important place in any Mexican-American home," he tells Best Classic Bands. "On top of the TV set by my sister's graduation picture. It was like carrying the torch back to my hood."
The new album offered Perez an opportunity to look back and appreciate where he and the band have come from. "We know things don't last forever. Even if this band were to end tomorrow, we have so much to be proud of in our accomplishments, creative and personally. We've redefined what it means to be a Mexican-American. The response to this album has been gratifying. It's validation, reassurance of all the years we've spent working so hard. We've never taken any of this for granted. And that's not just false humility. It's just the way we are. There's no reason not to have smiles on our faces these days."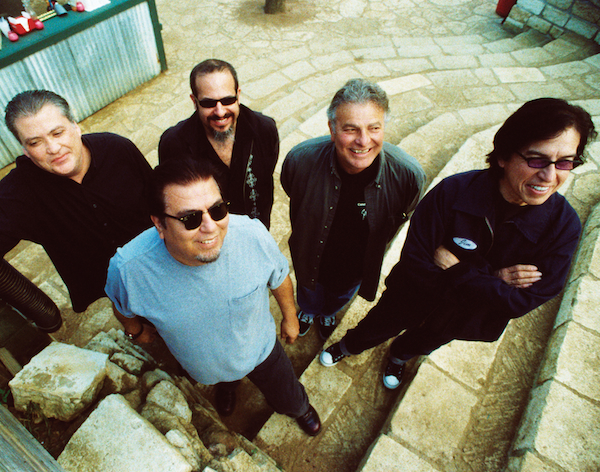 That spirit and camaraderie comes across loud and clear on Gates of Gold, which, like the IBM computer tells Bob Dylan about his music on that TV spot, "Time passes and love fades." Songs like "When We Were Free," "There I Go," "Song of the Sun," "Magdalena" and the title track speak to our similarities, rather than our differences, concentrating on the spiritual over the political, stressing the importance of community over the evanescence of material goods.
"We didn't plan to write an album about those things," insists Louie. "It's certainly not the end of our story yet. We're not going anywhere anytime soon. But everything is tempered by the world around us and our personal lives."
For Perez, the titular Gates of Gold could be "people coming to a new world, a migrant worker crossing the border, someone landing at Ellis Island or sitting in a rocking chair contemplating the life you've lived…. What's on the other side of the gate?"
Songs like "Made to Break Your Heart," with its epic explosive Crazy Horse-like burst of guitars, or "Magdalena," with its almost ELO orchestral interlude, show Los Lobos' musical palette is just as expansive as ever.
"What really continues to propel us creatively is our sense of discovery, and it's still intact," agrees Louie. "We're always looking for something, but we don't know what it is until it happens, but we're able to recognize it. And that's where experience comes in. The brush of blue looks good on the canvas here rather than there. Noting is every set in stone for us. You have to learn to let the songs go and allow them to evolve, to take on their own lives. Much as you have to let your kids go out to play in the yard."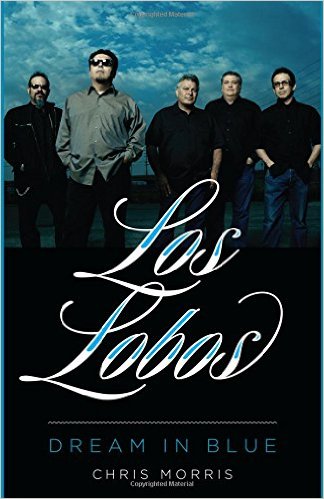 Also part of Los Lobos' sound is the blues and R&B roots that shaded hipster Cesar Rosas brings to the table in songs like "Mis-Treater Boogie Blues" and "I Believed You So" or the traditional Mexican sound of "Poquito Para Aqui."
"Cesar always comes up with something really cool," says Louie. "And it's something we need as a band. There has to be a counterpoint, a balance. It keeps everything grounded in our roots. I love what he does because that's what he does."
But what makes Los Lobos so great, so important and so worthy of induction into Jann Wenner's hallowed hall is their commitment to describing the immigrant experience. Their musical assimilation mirrors their countryman's experience in America, which in turn reflects rock 'n' roll's primal DNA. It was no accident that they got their start on L.A.'s late '70s/early '80s polyglot punk scene, where X and The Blasters combined the new speed of three-chord thrash with a healthy dose of old-style country and rockabilly.
"We grew up with all that traditional music playing as a background," says Perez. "At the same time, we were listening to rock 'n' roll, bubbling in the melting pot. When we finally made our way back to traditional music, we had long since stopped hearing it. That's where the Los Lobos experience really started for us. Rock 'n' roll kids embracing the music of our parents' culture. Usually, you rebel against the older generation. For kids just out of high school to play that kind of music, to set aside the Stratocasters and Fender reverb amps for guitarrons and accordions was an anomaly. After 10 years of exploring regional Mexican music and getting into other forms of Latin music, when we did make our way back to rock 'n' roll, our sensibilities were changed. We just heard things differently."
With the current, politically charged atmosphere, Los Lobos' mission becomes more vital than ever. Louis' Mexican mother was a sewing machine operator in a sweat shop, Conrad's father was a factory worker and Cesar's dad was a mechanic.
"My parents crossed the border for jobs," says Louie. "They worked hard. I could never get my head around the idea of a lazy Mexican, because I've never met one."
When Los Lobos first started, they were very influenced culturally by the late-'60s/early-'70s Chicano movement, which politicized those Mexican-Americans coming of age at the time. And while Los Lobos songs like "A Matter of Time" or "The Road to Gila Bend" touched on their plight, Perez explains the band wanted its music to bring people together, not put a wedge between them.
"We felt, if we attempted to perfect what we did with Mexican music, it would carry a lot of weight. Like four Mexican-American kids from East L.A. performing a traditional Mexican song being the #1 record in America and around the world in 1987 said a lot more than just singing along to the chorus."
He's referring, of course, to "La Bamba," which made Los Lobos household names, and even if they never again attained that level of commercial success, Louie is convinced the band's message has been heard.
"I never wanted to dig too deep into a one-sided story," he says about his songwriting and its political edge. "When we first started touring, we discovered we're all really alike, whether it was Chapel Hill, NC, Birmingham, AL or Burlington, VT. This was over 30 years ago, when there weren't a lot of brown faces around. And now the face of America has changed and it is brown. I'll tell The Donald that right to his face. This is the reality we're living in now. In America, we all come from somewhere else. We're American by definition, but multi-national by design. That's our genetics. And it's made this country great. There is nowhere else in the history of civilization as comingled, and that's what's made us the most powerful nation in the world. Not in military or economic terms, but everybody else wants to follow us because we did this right. And to lose sight of that is just obscene. If we sent everybody back to where they came from, there'd be nobody here."
Like in "Song of the Sun," the elements – sun, wind, fire, water – are the same for all of us, regardless of the color of our skin or our backgrounds. "Yes, I set out to frame that in a story of creation, using the elements to carry the narrative, but to speak about our condition, who we are."
With the current burst of acclaim and activity, Louie has no time to look back.
"I remain optimistic," he insists. "Everything I've ever written has been driven by hope, that there is light at the end of the tunnel, that there is redemption. I appreciate when people come up to me and say how a song helped them through a problem or meant something special to them. What more reward do you need? As long as people come out to see us, we'll continue to do what we do. When you're 30,000 in an airplane, maybe you just don't want to think about what's keeping it up in the air. Same thing with Los Lobos. What keeps us going? What's the secret? Maybe it's something we just don't need to know. It's just a blessing. No much how much we gripe about planes, trains, automobiles and hotel rooms, we get to be on that stage performing for two hours a night. It's the best job in the world."
Los Lobos are on tour with dates well into the summer. Tickets are available here and here.
Magdalena, take my clothes/Give away my jewels and all the gold/Let me walk along the holy road – "Magdalena"
If you're a new Best Classic Bands reader, we'd be grateful if you would Like our Facebook page and/or bookmark our Home page.

ROY TRAKIN is a pop culture critic, rock music aficionado, published author and radio talk show host who has written for every publication that ever mattered (Soho Weekly News, New York Rocker, Musician, CREEM), even if most of them don't exist anymore. He ruminates on a variety of music, culture-related topics and personal gripes in his regular "Trakin Care of Business" column, which he has published since the early aughts, primarily in music industry trade magazine HITS and on its Daily Double website. Best Classic Bands is excited to be its new home; we'll be running a new one every two weeks. The opinions are strictly his (even if sometimes we wish we'd said 'em first).

Latest posts by Roy Trakin (see all)