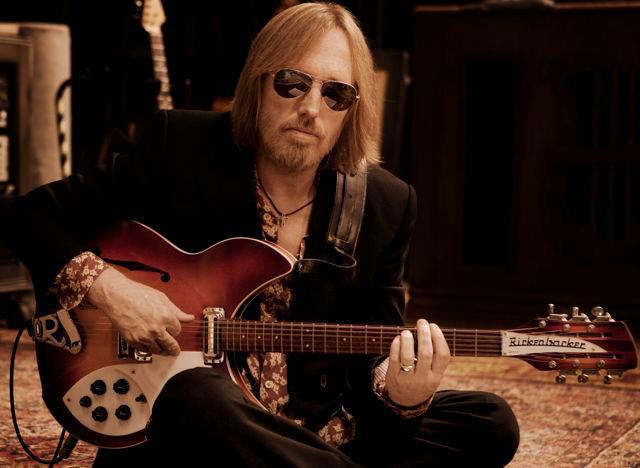 On October 2, 2017, the residents of Gainesville, Fla., lost a hometown hero, Tom Petty. In the months since his passing, residents requested that the city find a way to publicly honor Petty in a lasting and meaningful way. To fulfill this request, said the city in a press release posted on its website on March 15, "We are seeking feedback from the community."
"The Strategic Initiatives and Parks, Recreation and Cultural Affairs (PRCA) Departments have taken initial feedback and reviewed the options for memorializing Petty," the announcement said.
Though a concert or music festival garnered the most votes with 41%, the city has decided to proceed with the third choice. "Renaming a park or facility" earned 28% of the votes and the city of Gainesville will honor its native son on his birthday, October 20, when it renames Northeast Park on 16th Ave. to Tom Petty Park.
"The response to Tom Petty's passing has been very strong, which is understandable given the great love this community has for him. He has made a lasting impact on our culture, and the city wishes to help remember his legacy in a meaningful way," said Steve Phillips, director for PRCA. Nearly 2,000 Gainesville residents voted for their choice.
"We were there a lot – it was like an extension of our yard," recalled Petty's younger, Bruce, 61, about the park to Gainesville's WUFT-TV. "We could literally walk past four houses, cross 16th, then we were there."
A Tom Petty weekend has been scheduled for Oct. 18-20 at the Heartwood Soundstage in Gainesville with such bands as Free Fallin and the Bayjacks, which features Tom Leadon of Petty's earlier band, Mudcrutch.
In addition, a free, two-day birthday bash has been organized for Oct. 19-20 at the city's Depot Park, that will feature "a musical festival celebrating Petty's life and legacy through diverse musical performances, art and community engagement." The area was memorialized in a 1975 single, "Depot Street," by Heartbreakers precursor Mudcrutch.
"18+" bands are scheduled to perform across the event's two days, including Heavy Petty and Mudpies, two of the city's own Petty tribute bands.
Related: The story behind Petty's "American Girl"
Petty died Oct. 2, 2017, one week to the day after completing a 40th anniversary concert tour with the Heartbreakers.
Watch Tom Petty cover the Byrds' "So You Want to Be a Rock 'n' Roll Star"
A new Petty collection, An American Treasure, with 60 previously unreleased studio recordings and live material, rarities and more, is being released on September 28. The first release, "Keep a Little Soul," reached #1 on U.S. radio's Triple A format last week.
Related: Tom Petty's final concert

The BCB team brings you the latest Breaking News, Contests, On This Day rock history stories, Classic Videos, retro-Charts and more.

Latest posts by Best Classic Bands Staff (see all)