Rick Wakeman Interview: Yes and Those Legendary Capes
by Jeff Tamarkin
In 2017, we spoke with the legendary British prog keyboardist, Rick Wakeman, about a recent solo album, and asked him to look back at some of his earlier work with Yes and solo, and his more recent involvement with former Yes-mates Jon Anderson and Trevor Rabin. We also asked him that question that seems to be on all of his fans' minds—what's up with those capes?
Wakeman was born May 18, 1949.
You have a new touring band, Yes featuring Anderson Rabin and Wakeman. How is that going for you?
RW: Yeah! We're having great fun. Jon, at the age of 72, his voice is amazing. He's as good as ever, and he's having a ball too. We wouldn't do it otherwise. We all agreed on this tour that we were going to have some and play the music as we believe it should be played. And that's what we do. We have a great band and Trevor—Trev and I have this musical telepathy that's just great. We know what each other Is going to do at any given moment. We came offstage every night smiling. We did a tour many people wouldn't have undertaken in their thirties, let alone their sixties and seventies.
What about an album?
RW: We're putting new music together but we're determined not to rush anything. We don't want to do it just for the sake that we can. We're determined that any new music that appears is really of the quality that we want it to be. We've been offered all sorts of contracts, even before we started the tour. We said no, we want to do this properly.
Did you listen back to all of the Yes albums when you were preparing the set lists?
RW: There was a basic rule that either Trevor I had to have played on the original. Trevor and I said, "How are we gonna go about this?" I suggested that obviously with the pieces I wasn't on—"Rhythm of Love," "Lift Me Up," "Owner of a Lonely Heart"—there obviously are parts that people expect to hear. So I would play those, but I wanted to imagine what I would have played had I been in the band; these are the sounds I would have used. I said to Trev, "Why don't you do the same with the stuff that you were on, like "And You and I," "Awaken" and "Heart of the Sunrise"? That's what we did, and it was so exciting to play onstage because they were almost like new pieces again—the same ingredients but so many new things that put a smile on your face. The stuff that Trev did on "Awaken" was so inspiring to work with. I completely tore "Rhythm of Love" apart, which he loved.
Watch Yes featuring Anderson Rabin and Wakeman perform "Heart of the Sunrise" in 2016
Related: Our review of ARW at NYC's Beacon Theatre
I understand that you re-recorded your solo album King Arthur [The Myths and Legends of King Arthur and the Knights of the Round Table]. Why?
RW: There was a reason. I love the original album but back in the '70s there was a limitation as to how much you could squeeze onto vinyl. When I wrote King Arthur, the original, it was just under an hour and you couldn't fit that onto one album. And we didn't want a double album. So there were some pieces cut out and it was put to one side, the album came out, and I was very pleased with it. But then I redid Journey to the Centre of the Earth, a 72-minute version. We toured it in 2014 with an orchestra and choir, to enormous success in the U.K. The album did unbelievably well and the promoter said to me, "How'd you like to do King Arthur at the O2?" It's the big venue in London. He said, "I need a minimum of an hour version." I said, "Not a problem." I went to Universal, who has the original, and I said., "I have all this other music that I want to record. Would you be interested in releasing the new material?" And they said, "No, what you need to do is re-record the lot." And that's exactly what we did. We did the O2 and people really loved it. We don't have a general release in America, unfortunately, but we're hoping that's gonna come some time this year.
Watch Rick Wakeman perform "King Arthur" in concert
Some say that it took so long for Yes to get into the Rock and Roll Hall of Fame because the Hall has a bias against prog music. Do you agree?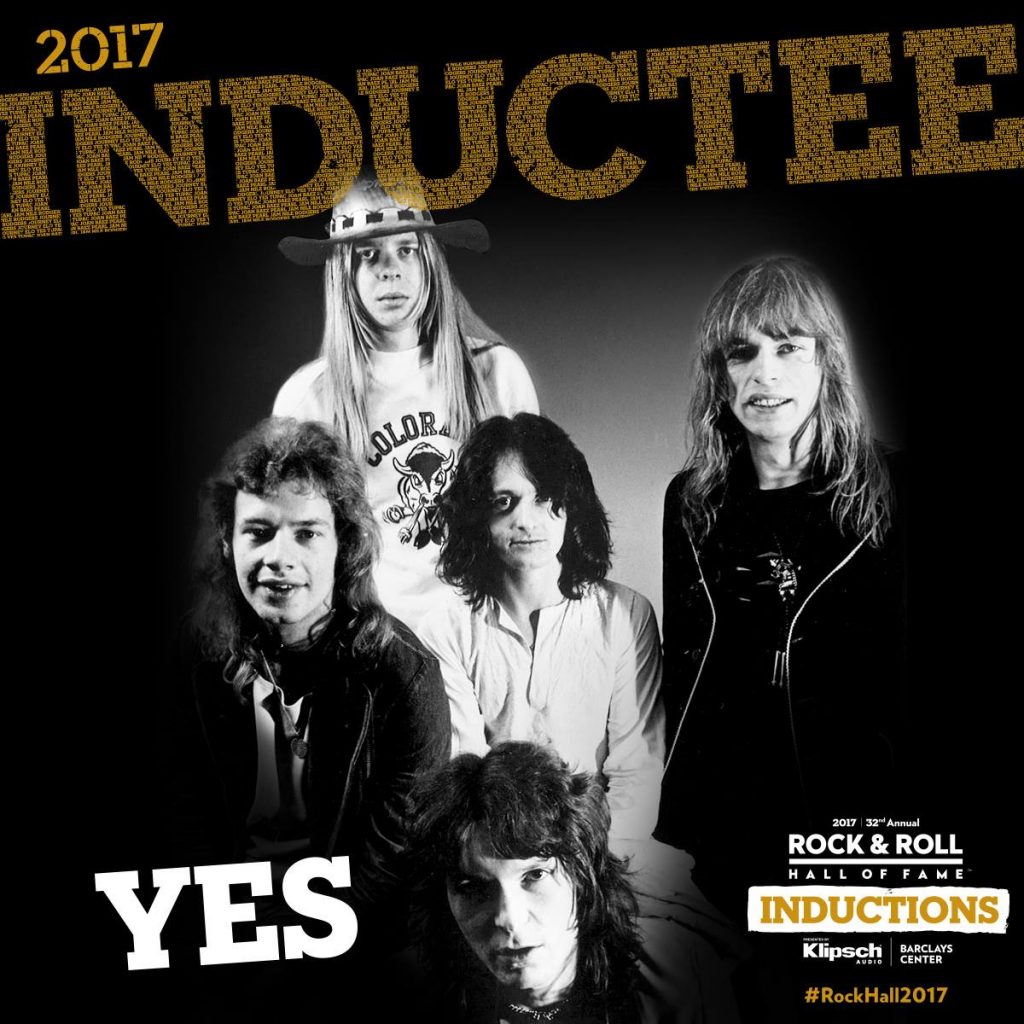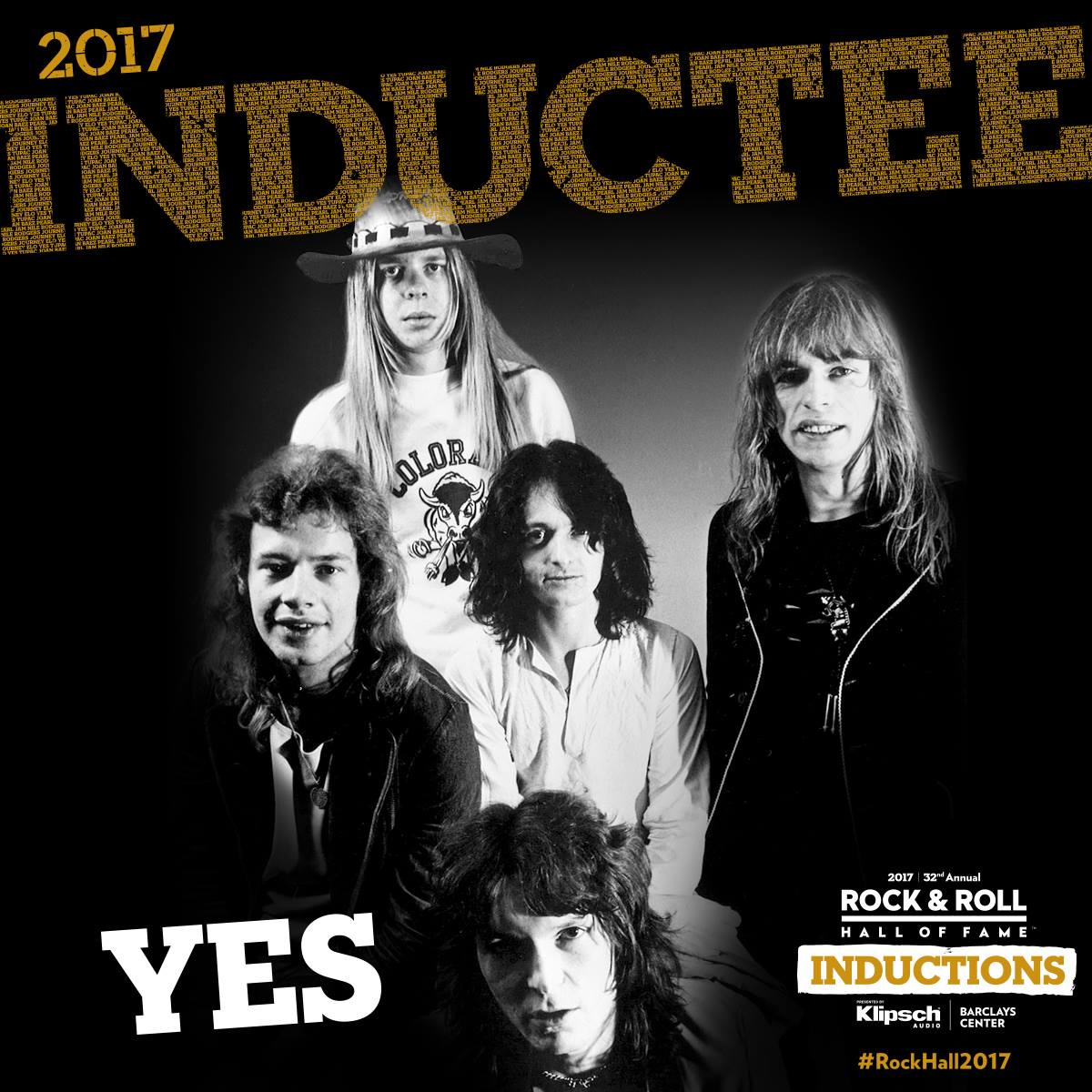 RW: I don't understand. At one point prog was a dirty word; it was the porn of the music industry. When you look at it now, what prog's done is taken the word format out of music. Even pop bands and boy bands and girl bands now have the freedom do what they like to the best of their ability. Prog has probably played the most important part in the development of popular music from the late-'60s onward until its natural demise, to some extent. It was always going to return for people to recognize what it did. I think there's a reverse snobbishness that went around for a long time. But how great that someone like Trevor Rabin could go into Yes and make them successful at a period of time when prog was the dirtiest word in music.
Watch Yes perform "Roundabout" at their 2017 Hall of Fame induction
Related: Our recap of Yes' Rock Hall 2017 induction
A lot of our readers are curious about the origin of the capes you wear. Where did that whole style statement come from? There is even a song called "Rick Wakeman's Cape" by the Fleshtones.
RW: [laughs] I've never heard of that! I'll tell you the story of the capes. Back in 1971, on the first Yes tour that I did in America, we were playing fourth on the bill wherever we could play. We'd just jump on any dates, playing a half hour while people were walking in. I rarely got a review anywhere but we got one review that was really good: watch this band; don't just arrive to see Ten Years After or whatever. It talked about our musicianship. He liked what I did and said it was fascinating to watch with all of the different keyboards. But he said I looked like—I think the words were "a demented spider, with arms and legs going everywhere trying to reach pedals and keyboards."
The next couple of shows I was really aware of this. I had pedals halfway up the keyboards so I could hit sustains and volumes, and I realized that I had one hand on the top of one keyboard and another hand at the bottom of another keyboard and one leg behind me trying to hit a pedal. I thought, oh God, he's right, I look like a bloody demented spider! Then we played Hartford, Connecticut, and it was being introduced by the local DJ. He had a three-quarter-length cape on. He was, putting it politely, rather on the large side—portly, I think is the expression. I thought, well, that cape hides a multitude of sins. As I said that to myself, "That's my answer." He came off the side of the stage and we'd just been paid so I said, "I'd like to buy your cape." He said, "Not for sale." I said, "Look, I've got $200 here, it's all I've got. It's my wages for the week. It means I won't eat but I need that cape."
He looked at the money, and it was 10 $20 bills, and he said, "OK." It was only a half-size cape for me but afterwards our light guy said, "Rick, that's your answer, but you need a full-length cape, and you need them made specially for you. I will introduce you to a lady who will make your capes." He introduced me to a lady who made the very first cape for me, which was silver sequin and I've still got and still wear. The transformation was amazing. It hid all of the ungainly movements I had to make. For the next few years, whenever we would announce a new tour, the press would ask me, "When do we get a glimpse of the new cape?" It became a whole fashion thing—I've got six of the classic capes. One is missing, the Journey to the Centre of the Earth cape. I have no idea where it is—I've been divorced three times and things do tend to go missing.
What else would you still like to do musically?
RW: There's still so much. I've got it in my will that it will read on my gravestone, "It's not fair. I wasn't finished yet."
Bonus video! Here is ARW performing Yes' "I've Seen All Good People"
Related: Our 2021 review of a Wakeman solo concert
See Wakeman perform. Tickets are available at Ticketmaster.

Latest posts by Jeff Tamarkin
(see all)