Nick Lowe's 'Labour of Lust': The Basher Blossoms
by Mark Leviton
In 1978, the quick-witted, multi-talented English musician Nick Lowe hoped he'd definitively moved away from the '60s pop-psychedelic stylings of his band Kippington Lodge and its subsequent country-rock incarnation Brinsley Schwarz. As in-house producer at the new Stiff Records label, he'd overseen the Damned's "New Rose" single and debut album (which many consider the starting pistol for punk rock), Elvis Costello's first LP and found time to issue his own excellent "So It Goes/Heart Of the City" 45.
Lowe also played bass in Rockpile, a supergroup of sorts that included two outstanding guitarist/singer/songwriters in Dave Edmunds and Billy Bremner, and the powerhouse drummer Terry Williams (late of jamming prog-rockers Man). In March 1978 Lowe's album Jesus of Cool (known as Pure Pop For Now People in the U.S.) had affirmed his encyclopedic talent, songwriting knack and irrepressible humor. Songs like "Marie Provost," "Shake and Pop" and "I Love the Sound of Breaking Glass" resulted from his direct, first-thought-best-thought attitude (he was known as "Basher" in recording studios for the speed at which he worked), his facility with genre parody and his unique commercial instincts, which seemed to create new trends without obvious effort.
By his own description, Lowe had "reinvented myself as a cutting-edge, thrusting new-waver." He also once said, "My whole life is ruled by gloom. The songs I do are inspired by gloom." Or was he kidding?
Edmunds and Lowe were signed to different labels and managers, so 1978-79 Rockpile recording sessions in London and Helsinki were issued simultaneously in early June 1979 under their own names, not the band's: Edmunds' Repeat When Necessary and Lowe's Labour of Lust were recorded at the same time. Primary fuels included sweet German wine and Secret Service unfiltered cigarettes. The only official Rockpile album, Seconds of Pleasure, wasn't released until 1980, by which time the group had huge credibility among critics and hardcore fans and not many more months to exist.
Labour of Lust leads off with Lowe's only true career hit single, "Cruel to Be Kind," which made it to #12 on the Billboard Hot 100. He had to be forced to record it. Gregg Geller, an A&R man at Lowe's American label Columbia, picked the tune out after listening to a large number of demos and potential songs, and heard a hit. But Lowe, who'd written the song with Brinsley Schwarz bandmate Ian Gomm in 1974, was embarrassed by its lightweight pop. He also recognized Gomm's contribution of the jazzy G9sus4 chord crucial to the melody was way more sophisticated than "new wave rock" as he conceived of it might handle. As Lowe recalled to Will Birch for the 2019 biography Cruel To Be Kind: The Life and Music of Nick Lowe, Geller exerted "gentle but steely pressure" until he caved.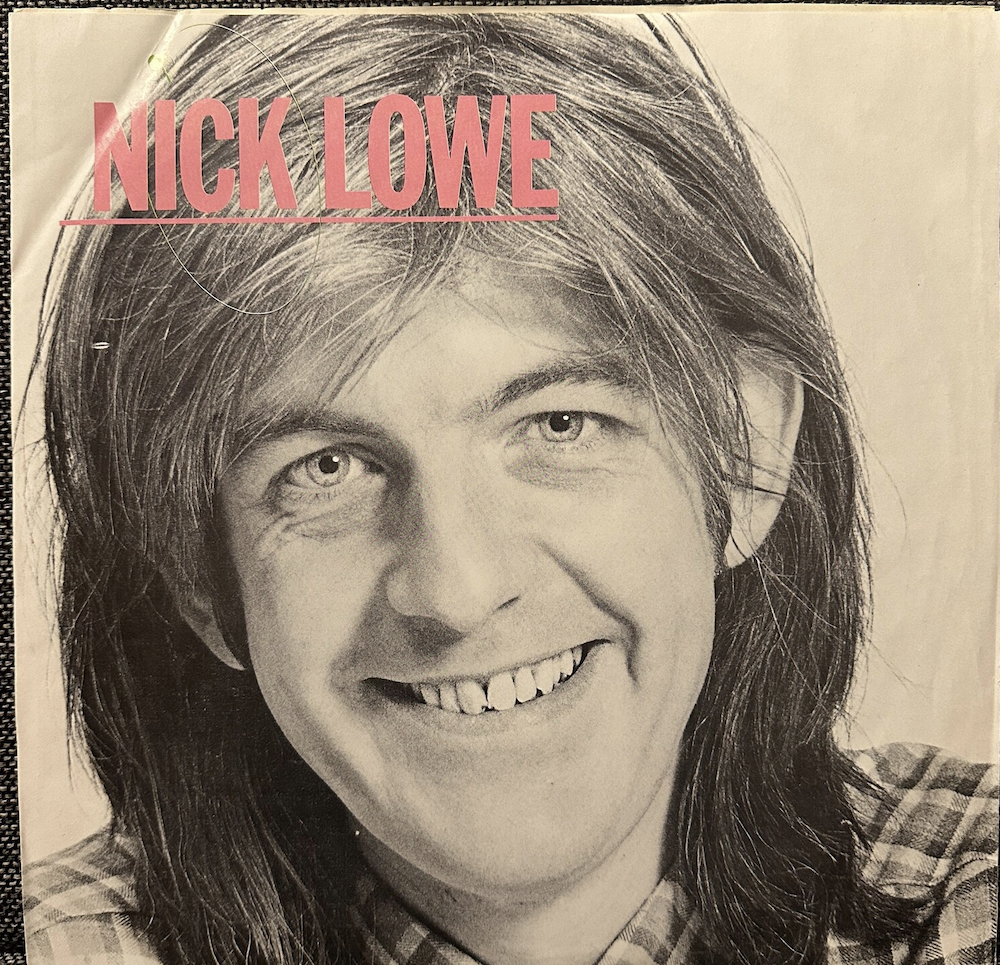 Lowe has never been reticent about talking about his songwriting craft, but he often contradicts himself. Speaking on camera for the documentary Born Fighter, shot during the Labour of Lust sessions and aired on Granada TV in the U.K. in August 1979, Lowe insisted, "In this business when you've got to have your records come out of the radio at you, the whole game is to try and make your record sound louder than anyone else's. For me, the secret is to get the drums sounding loud, and then you have to have a good vocal performance…High voices for some reason have always been very commercial-sounding; they come out of the radio very well." He told Birch that for some of the songs on Labour of Lust, "Touring was the frame of reference. It's all pretty brutal, that's the nature of it. There's not much poetry involved."
"Cruel To Be Kind" is a "power-pop" masterpiece in numerous ways: the grabby intro emphasizing acoustic guitar, bass and very deft drumming, the way the verses create the illusion of constant upward melodic motion, Lowe's wonderfully clear and conversational lead vocal, cleverly ambiguous lyrics and the massive but lightly worn earworm chorus. Is it pro- or anti-love, or perhaps simply "gloomy"? "I do my best to understand dear/But you still mystify and I want to know why/I pick myself up off the ground/To have you knock me back down." With Lowe producing himself, assisted by engineer Roger Bechirian, the sound quality couldn't be better, with every detail given space.
"Cracking Up" is an immediate switcheroo, with shining dual electric guitars and Lowe singing ominous lyrics at the bottom of his register, sounding nothing like the vocalist of "Cruel to Be Kind." The first thing heard seems to be an electric piano, but there's no album credit for keyboards. The intriguing performance has a bridge section that threatens a guitar solo that never appears and backing vocals that Brian Wilson would be proud of. Released as a U.K. single before "Cruel to Be Kind," it only got to #34, no doubt due to lack of support from befuddled radio program directors.
"Big Kick, Plain Scrap" is driven by Terry Williams' mutant New Orleans rhythm, a single-note guitar ding, and a doubled vocal that sounds like two more voices have snuck into Lowe's head from another planet.
The oddly delightful, peppy "American Squirm" follows, with Elvis Costello and the Attractions in support and Bremner on backing vocal. "American Squirm" had previously appeared as a British single with Costello's version of Lowe's "(What's So Funny 'Bout) Peace, Love & Understanding" on the B-side, and Geller wanted to take advantage of its cachet as an import by adding it to Labour of Lust. It has a spit-take opening couplet ("I made an American squirm/And it felt so right") and challenges you to make sense of the following lines: "On the screen was the musical war/Deep, deep into the night."
The non-U.S. track listing included "Endless Grey Ribbon" in this spot, but Americans got it as the B-side of "Cruel to Be Kind" after Geller agreed with Lowe's manager Jake Riviera to remove it. In retrospect, Lowe considers the replaced tune "A little over-crafted, like so much of my stuff back then. But what the hell? You gotta start somewhere."
"Born Fighter" is prime Rockpile, galloping along on Williams' unusual full-speed-ahead rhythm, Huey Lewis guesting with a feisty harmonica part, and the Bremner/Edmunds guitars winding in and out of each other. At last there's a bona fide, gnarly guitar solo at two minutes in.
Lowe's vocal style on "You Make Me" had an unusual genesis. He was on tour with Rockpile when the song began floating around in his mind. Working on it with acoustic guitar in a hotel room late one night with a sleeping bandmate nearby, he whispered it, and then called home and sang it in hushed tones to his answering machine so he wouldn't forget it. When it came time to record it with Rockpile, he retained the same minimal, low-key approach. The inkling of an American Southern accent is no doubt a nod to his love of the Everly Brothers. Lowe and Edmunds sometimes did their spot-on Phil and Don act on stage, and included a four-song tribute disc to the duo in early vinyl copies of Seconds of Pleasure.
"Skin Deep" is another jaundiced view of love, basically a one-verse song filled out with an excellent Bremner guitar solo and an extended Terry Williams-led outro. "Love and affection of the coveted kind/Is just belly to belly, but never eye to eye" is sung in a voice that might be mistaken for Edmunds' if it was plugged into Repeat When Necessary's sequence.
The second side of the original LP begins with the only outside composition, Mickey Jupp's "Switchboard Susan," and it's a corker. Lowe had produced Jupp's 1978 album Juppanese for Stiff, and subsequently Rockpile was the band when Jupp recorded "Switchboard Susan" for possible release as a single, but Jupp didn't like it. Lowe got permission to overdub his voice on the original backing track, a stomping Chuck Berry-worthy basher.
A series of vintage telephone allusions and puns that today might have to be explained ("off the hook," "let's get engaged" and the randy "When I'm with you I get an extension/And I don't mean Alexander Graham Bell's invention" among them) support the speaker's attempt to make time with "the great-uh/little operator." In 1979 Jupp used his winning couplet "I'm a long-distance romancer/I keep on trying until I get an answer" to provide the title of his next album, Long Distance Romancer, produced by 10cc's Godley and Creme. Lowe released his version as a single to little effect: "Switchboard Susan" was never a hit for anybody, despite several attempts, including from Procol Harum's Gary Brooker and the Searchers.
"Without Love" is a country tune that, over the years, has stayed in Lowe's live repertoire, since it fits in well with his later decades of sad-sack ballads and upbeat laments, and he can play it effectively solo or with a band. The lively Rockpile performance with the Everlys harmonies is terrific, and reminds us that at the time Lowe was wooing and winning his girlfriend Carlene Carter, daughter of country music royalty June Carter and Carl Smith. Her current step-dad was Johnny Cash.
When Lowe married Carlene on Aug. 18, 1979, in Los Angeles after Rockpile played the Greek Theatre opening for Blondie, he became the Man in Black's son-in-law, a role that provided some thrills and heartaches for the next decades. Johnny Cash recorded "Without Love" for his 1980 album Rockabilly Blues, with Lowe producing and Edmunds on board as well. (A promo film for "Cruel to Be Kind" includes Rockpile cavorting at the Tropicana Hotel and in footage of the wedding ceremony.)
Related: When Lowe and Carter married
"Dose of You" is a Motown-inspired floor-filler, with bassist Lowe doing his best James Jamerson impersonation while singing lyrics that use venereal disease as a metaphor for love at first sight. There are hints of "Tears of a Clown" in the melody and arrangement, and great close harmony vocals. Williams' fills are a master class in how to vary a rhythm without losing the basic beat. The whole track is a testament to Lowe's ability to construct a series of musical surprises; the bridge at 2:18 seems to have intruded from another song entirely.
"Love So Fine" is the only track that credits all of Rockpile as writers, and there are hints of Chuck Berry, Smiley Lewis, Dion, Fats Domino, Gene Vincent and (naturally) the Everly Brothers coursing through it. It's a joyous performance with nothing particularly "original" about it except the high quality of the musicianship. It makes you want to flip the vinyl over and start at the beginning again.
Nowadays, one other track is appended to CD versions of the album, "Basing Street," which served as the B-side of the "Switchboard Susan" U.S. single and the reverse of "Cracking Up" in the United Kingdom. It's a stark account of a London stabbing incident sung in an eerie, restrained voice accompanied only by acoustic guitar and a distant, almost inaudible electric guitar. Again, Lowe is shockingly versatile.
Nick Lowe has toured and recorded steadily for six decades in a variety of situations, including time with the short-lived supergroup Little Village and an ongoing touring relationship with Los Straitjackets as his backing band. He's written dozens of outstanding songs, many of them (like "I Trained Her to Love Me," "I Live on a Battlefield" and "Sensitive Man") still commenting on the war of the sexes. He's become something of a luminary in the Americana/roots world, but his biggest payday came in 1992 when Curtis Stiger's version of "(What's So Funny 'Bout) Peace, Love and Understanding" was included in the feature film The Bodyguard and its 44-million-copies-sold-and-counting soundtrack album.
In a New York Daily News interview, Lowe said his greatest worry was "sticking with what you did when you were famous. I didn't want to become one of those thinning-haired, jowly old geezers who still does the same shtick they did when they were young, slim and beautiful." No worries on that front. Lowe's got a full head of white hair nowadays, but plenty of energy, recalling the old phrase "There may be snow on the roof, but there's fire in the furnace." Retirement does not seem to appear on his to-do list.
Watch Nick Lowe perform "Cruel to Be Kind" live with Wilco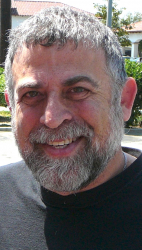 Latest posts by Mark Leviton
(see all)