The Doobie Brothers' 'China Grove': Admit It, You Don't Know the Lyrics
by Greg Brodsky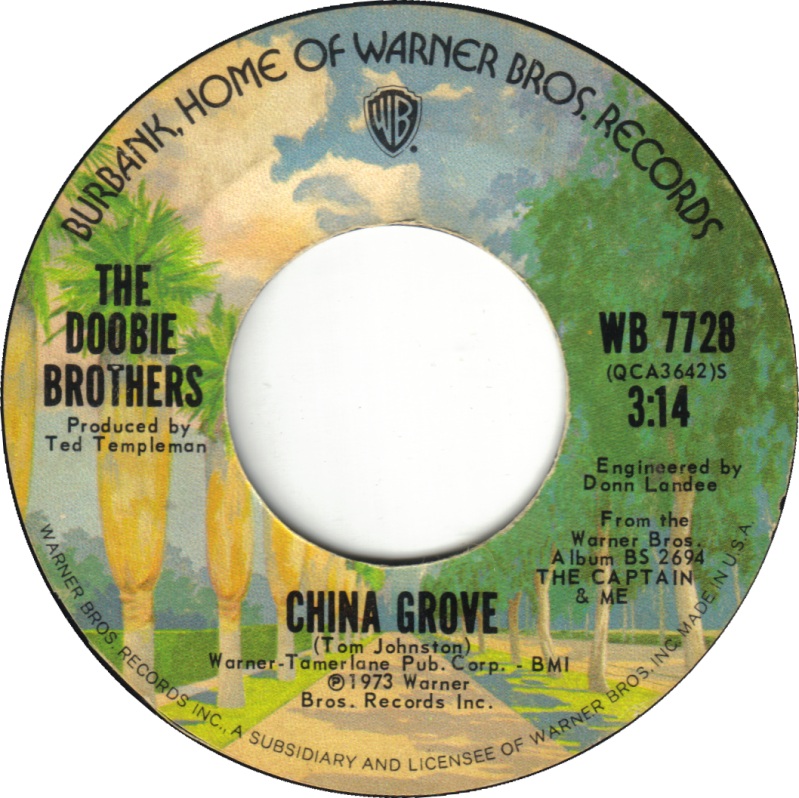 With their third album, 1973's The Captain and Me, the Doobie Brothers had established themselves as one of the top emerging rock bands of the decade. The LP's second single, "China Grove," became the group's third pop hit, following their 1972 breakthrough, "Listen to the Music," and the album's first release, "Long Train Runnin'." Each was written by the band's Tom Johnston, who also provided the lead vocals.
"China Grove" reached #15 on the Hot 100. It's one of the group's signature classic rock songs and you've likely sung along to it hundreds of times. But do you know the actual lyrics?
The song begins with Johnston's instantly recognizable, brilliant guitar intro, where he's then joined by Little Feat's Bill Payne guesting on piano. The first verse is straightforward enough.
When the sun comes up on a sleepy little town
Down around San Antone
And the folks are risin' for another day   Wait, it's not "the Pope's surprising"?
'Round about their homes.
The second verse is pretty straightforward. There's trouble ahead, though.
Well the preacher and the teacher Knew that…
Lord, they're a caution Mmm…
They are the talk of the town Okay, got this…
When the gossip gets to flyin' and they ain't lyin' Uh, oh…
When the sun goes fallin' down. Aced that…
They say that the father's insane Pretty much knew that…
And dear Missus Perkin's a game Whoa… seriously???
We're talkin' 'bout the China Grove 
Oh, China Grove Okay, knew both those lines…
But every day there's a new thing comin' Back in business…
The ways of an oriental view Kinda sorta knew that part…
The sheriff and his buddies
With their samurai swords  Wait… thought this was in San Antonio…
You can even hear the music at night Confidence coming back…
Listen to the great song
Related: Our Album Rewind of The Captain and Me
As with all those Doobie Brothers recordings, "China Grove," released on July 25, 1973, was produced by Warner Bros. Records' Ted Templeman, who joined the label in 1970, the same year they were signed. In an interview with Vintage Guitar magazine, Johnston talked about writing the song. "I came up with the chords – the bow bow… I didn't have the repeat on the opening chords – the Echoplex came later, in the studio."
He credits the lyrics' imagery to Payne for helping start "the thinking process with this wacky sheriff, samurai swords, and all that."
[Tickets for their reunion tour are available at Ticketmaster.com and here.]
As Johnston later told the Tennessean, "I was pretty much a guy that would walk into the studio with a song but no words, except on a few occasions, and that was one of them. We went in and we cut the track, and when we brought (keyboardist) Billy Payne in from Little Feat — he played on a lot of our stuff — he played a lick (sings), and that just gave me this idea for this wacky sheriff that lived some place down in Texas, and the name of the town he was working in was China Grove."
Related: Our own interview with Johnston, and his Doobie Brothers' bandmates Patrick Simmons and John McFee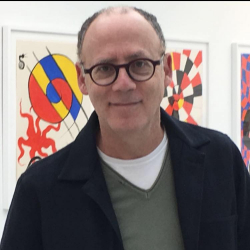 Latest posts by Greg Brodsky
(see all)