Neil Young's 'Comes a Time': Direct From The Heart
by Mark Leviton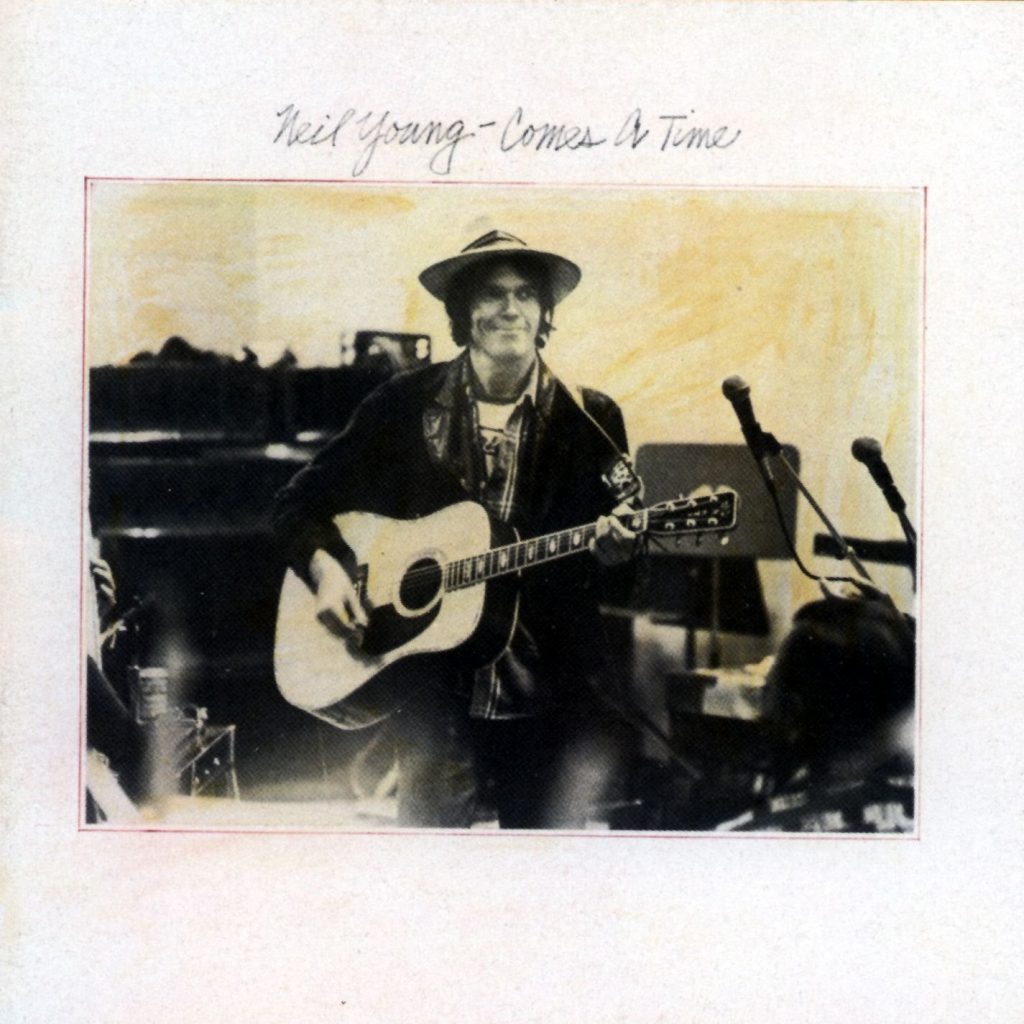 Hardcore fans of Neil Young realized a long time ago that the best way to appreciate his frequent changes of direction and genre-busting is to simply enjoy the ride and "expect the unexpected." Young values spontaneity, gut instinct and the magic of collaboration to a sometimes puzzling or shocking extent. Attempts to predict his next professional move—or his next song, or chord—are most often doomed. Over the years, he's recorded and scrapped numerous album projects, some of which were already being shipped to consumers and had to be recalled at great expense. His ongoing Archives series has featured many of these sidelined projects, and most of them are outstanding.
Young is so focused on "the journey, not the destination" that his nearly 60 years of live performance, recording, and filmmaking has no real discernible shape or direction, except as an always powerful expression of his own essence. He is beloved, and never less than authentic, even as he makes fun of himself with statements like, "The thing about my music is, there really is no point." His 1978 album Comes a Time is one more illustration of life and truth as he sees it.
Speaking in gnomic pronouncements about his band Crazy Horse in his 2012 memoir Waging Heavy Peace, Young lays out a philosophy that applies to all his endeavors: "Any ride on the Horse must not have a destination. History has shown that the best way to spook the Horse is to tell it what to do or where to go or, even worse, how to get there. You must not speak directly to the Horse or ever look the Horse in the eyes until the ride is over and the Horse is secured in the barn…The songs the Horse likes to consume are always heartfelt and do not need to have anything fancy associated with them. The Horse is very suspicious of tricks."
On Comes a Time, Crazy Horse (drummer Ralph Molina, bassist Billy Talbot and Frank "Poncho" Sampedro on guitar and piano) contribute to only two tracks, "Look Out for My Love" and "Lotta Love," but both are long-lived classics.
Following the edgy, rowdy American Stars 'n Bars of 1976, Young became mostly restrained and melancholy for Comes a Time, drawing on folk and country idioms, and featuring harmony vocals from Nicolette Larson, who'd been introduced to Young by Linda Ronstadt. Like many of his albums, Comes a Time includes recordings made over several years in a variety of studios, including at Broken Arrow Ranch, his rural property in California. Nashville sessions with Larson were the most recent.
Although originally conceived as a solo album, the disc became a team effort through and through. Some of Young's favorite players contributed, including pianist Spooner Oldham, steel guitarist Ben Keith and bass player Tim Drummond. The album liner lists 10 different sound engineers and David Briggs, Tim Mulligan and Ben Keith as co-producers with Young.
Related: Our Album Rewind of Neil Young's Harvest
"Goin' Back" (not the Goffin-King song) leads off, a bright interplay of acoustic guitars, vibraphone and Young and Larson's delicately commingled voices, all before a middle section that features a string section, the arrangement credited to Young and Chuck Cochran. Cochran had worked with Bobby Vinton, Crystal Gayle, Don Williams, Johnny Cash and many others, and had a very commercial approach that Young integrated into what he recognized as some of his most mainstream material. The lyrics are somewhat enigmatic, but the theme is clearly loss: "I used to build these buildings/I used to walk next to you/Their shadows tore us apart/And now we do what we do."
The title track is next, kicked off by Rufus Thibodeaux's Cajun fiddle. The string orchestra is mostly used to underline the chord structure, but there is a section that is quite jaunty. The focus is on the dual vocals, which are intimate and friendly, singing simple lyrics: "Comes a time when you're driftin'/Comes a time when you settle down." The repeated chorus contains a little joke with, "This old world keeps spinning 'round/It's a wonder tall trees ain't layin' down."
Young once said he's never taken longer than 15 minutes to write a song. That's certainly an exaggeration, but "Comes a Time" perhaps illustrates his method. As he told writer Paul Zollo, his songwriting advice amounts to, "Stop trying. When you have an idea for a song and you start hearing a melody over and over again with words in your head, that's when you should write the song. If you don't have an idea and you don't hear anything… don't sit down and try to write. You know, go and mow the lawn."
Young's yearning, keening vocal is the center of "Look Out for My Love," a song that seems to be composed as it's sung. Crazy Horse accompanies him with (overdubbed?) harmony vocals, and Sampedro and Young, playing a variety of electric and acoustic guitars, lock in and separate in unusual ways, surprises around every corner. When it ends at the four-minute mark, it hints at launching a jam, an idea the 1993 "MTV Unplugged" performance takes a smidge further. According to Sampedro, the Comes a Time version was cut at Young's ranch in 1976 after a drug binge. "It was a marathon," he recalled. "Girls were there, making us Mexican coffees, chopping lines of coke." David Briggs said the take included on Comes a Time was done at 6 a.m. "We knew we had nailed it. It had the spook."
"Peace of Mind" perhaps hints at Roy Orbison in its snare drum figure and melody: maybe "It's Over" was on Young's mind? Keith's steel guitar is beautifully laid in, and once again Larson sings like an angel in support. There's nothing fancy about the lyrics, but Young imbues them with a sadness that's truly moving: "You know it takes a long, long time/When first you gave and shared your soul/Showed her all those things that take their toll/She knows your weak spot/But she still gets you hot/And so you do it again/Reveal what lies within."
The sweet "Lotta Love" concludes the first LP side. Led by a piano/guitar combination that recalls the sound of the After the Gold Rush LP, the song became a hit single for Larson in late '78 when, signed with Young's label Warner/Reprise, she did her own version. In Neil Young News she was quoted as saying, "I got that song off a tape I found lying on the floor of Neil's car. I popped it in the tape player and commented what a great song it was. Neil said, 'You want it? It's yours.'" Larson gave the tune a bigger, more dramatic pop treatment; Young's miniature is only 2:37 long, direct and delicate.
"Human Highway" leads off side two. It was originally written in the early '70s, and was once scheduled as the title track of the Crosby, Stills, Nash & Young follow-up to Déjà Vu that never happened. (Around this time Young began making a feature film with that title, co-directed by his friend Dean Stockwell, but that's another long story.) The prominent banjo, although uncredited, is almost certainly played by Young himself. Another fine old-timey melody caresses the evocative, poetic lyrics: "I come down from the misty mountain/I got lost on the human highway/Take my head, refreshing fountain/Take my eyes from what they've seen/Take my head and change my mind/How could people get so unkind?"
"The suspicious highway" shows up on the next track, "Already Gone," which bears a great resemblance to Young's "Long May You Run" in its feel and melody (plus a hint of a future song, "Harvest Moon," shows up too). Farrel Morris' vibraphone, Ben Keith's steel guitar and Thibodeaux's fiddle are integral to the beauty of the arrangement, and the Young-Larson combination is again on the exalted Emmylou Harris-Gram Parsons level. It's the longest track on the LP and puts heart into every second.
"Field of Opportunity" is an upbeat country tune that does sound like one of Young's 15-minute quickies, with most of his effort going into the droll lyrics: "I've been wrong before/And I'll be there again/I just don't have any answers my friend/Just this pile of old questions/My memory left me here/In the field of opportunity/It's plowin' time again." The Cajun fiddle is terrific.
Written in country blues form, "Motorcycle Mama" begins with Young playing electric guitar and singing offhandedly before turning it over to Larson, who dominates the rest of the track, along with Thibodeaux. If there's a true first take on the album, this is probably it. Larson plays with Young's randy metaphors like she's in a Bessie Smith session, singing, "I'm here to deliver/I hope that you can read my mail…I see your box is open/And your flag is up/My message is ready/If there's time enough." It's a trifle, but fun.
Comes a Time ends with a version of Ian Tyson's "Four Strong Winds." Tyson says he wrote it in his manager Albert Grossman's New York apartment in 1961, and it took him 20 minutes. It had been recorded dozens of times before Young tackled it. Although they're both Canadian, Tyson is a decade older than Young; his songwriting can be detected in Young's here and there. It's easy to hear the strong nostalgic pull of the imagery on Young as he croons the lyrics, which mention the province of Alberta, winter weather and cold winds.
Released as a single, Young's version of "Four Strong Winds" limped to #61 on the Billboard Hot 100, but Comes a Time didn't need a pop hit to sell well, and the LP, released on October 21, 1978, peaked at #7, rapidly selling half a million copies. The critics were mostly positive, sometimes using words like "modest" and "restrained," but the public had no qualms about connecting with Young's directness.
Young's stubborn side asserted itself when he heard the original pressings of the LP and objected to the sonic transfer from tape to vinyl. He reportedly got Reprise to recall 200,000 copies that were about to be shipped, and fixed the problem before release. In a March 2014 interview with Rolling Stone, Young claimed he'd used all 200,000 albums, which he had to pay for, as shingles for a barn roof on his ranch. All currently manufactured vinyl and compact disc versions of Comes a Time feature a remix supervised by Young, Briggs and Mulligan many years later.
Now well into his '70s, Neil Young has no intention of fading away, as he continues to release albums with Crazy Horse and mining his voluminous archives.
Bonus Video: Watch Neil perform "Comes a Time" at the 1995 Farm Aid concert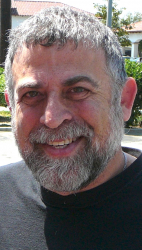 Latest posts by Mark Leviton
(see all)