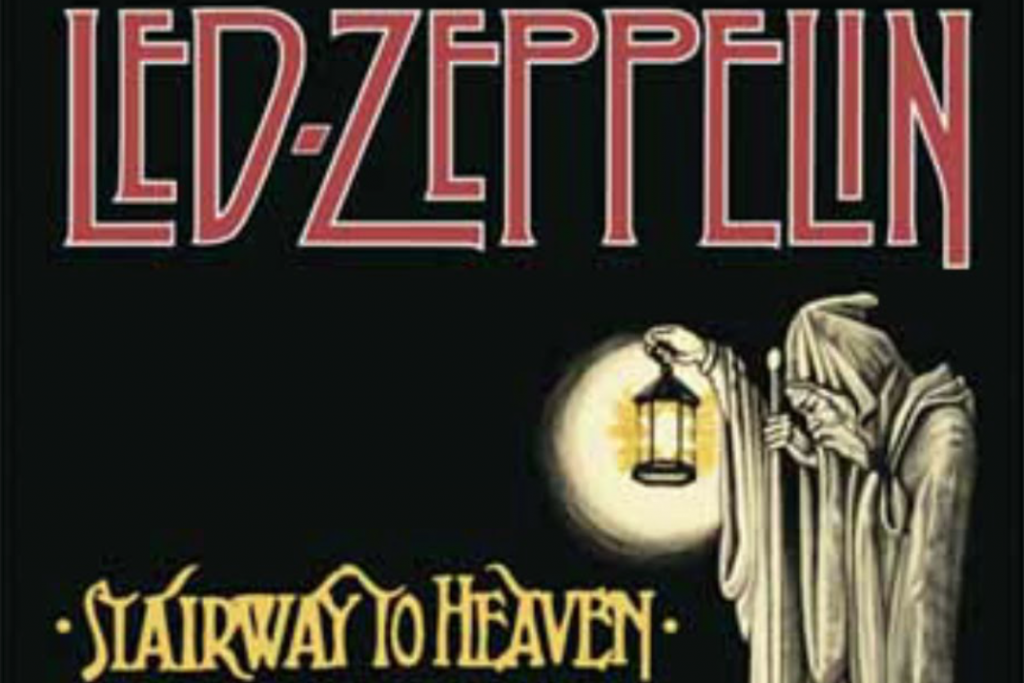 The jury in the Los Angeles court case rather quickly ruled in favor of Led Zeppelin in the "Stairway to Heaven" plagiarism trial. The suit was filed on behalf of the estate of Randy California – legal name Randy Wolfe – of the 1960s classic rock band Spirit.
The July 23, 2016 verdict will likely set some new parameters for assessing song similarities as well as burdens of proof for plagiarism. It should also discourage weak and nuisance cases against rich musical superstars. Led Zeppelin's reputation, damaged by previous song copying settlements, is now restored some as their signature song has been judged a wholly original composition.
Related: Jimmy Page, Robert Plant and more react to the decision
On day four of the trial (June 17), the final witness for the plaintiffs, economist Michael Einhorn, testified about his calculation that "Stairway" – one of the most-played classic rock songs of all time – has earned more than $60 million. The defense challenged the figure.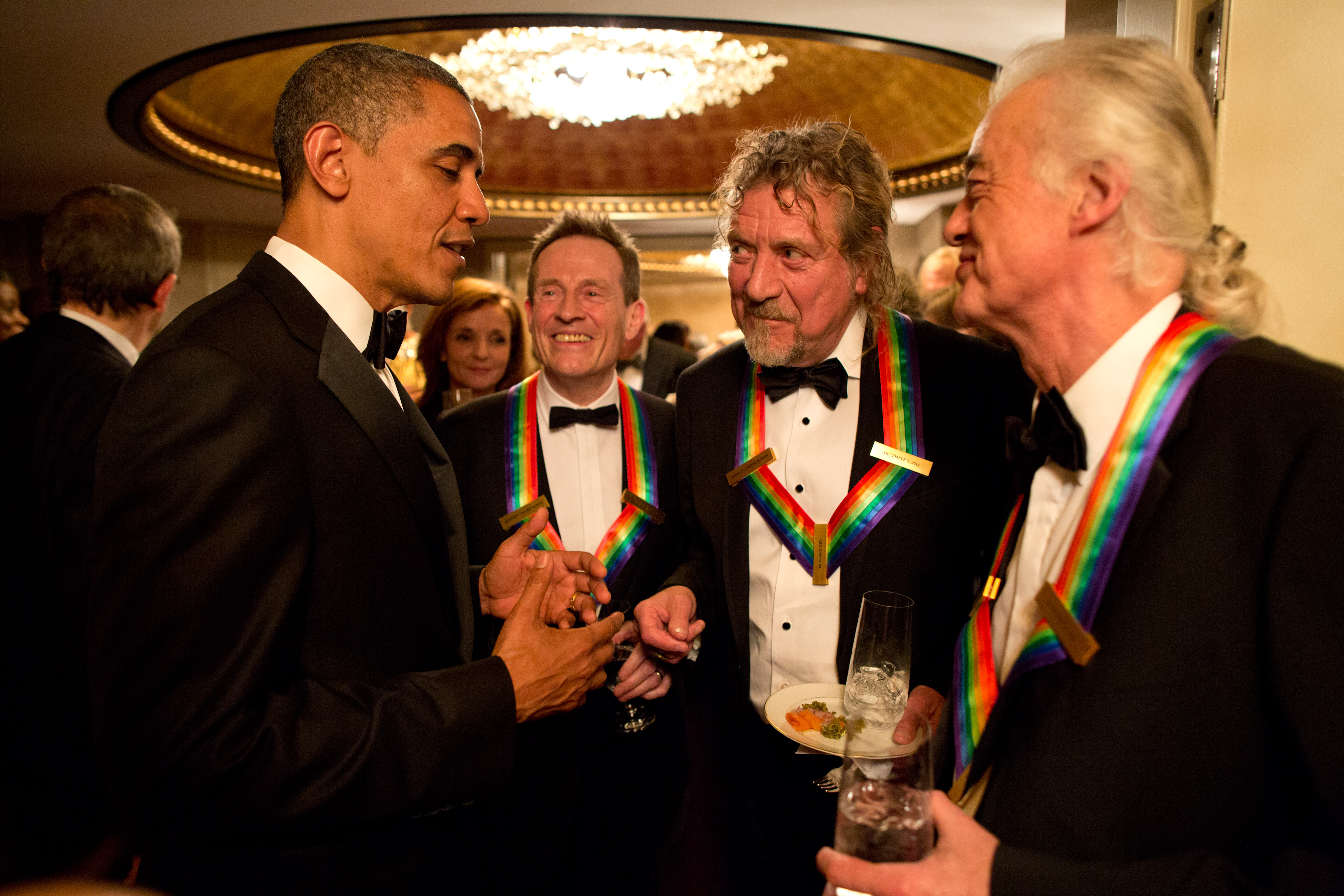 The copyright infringement suit filed in 2014 claimed that the opening melody of "Stairway to Heaven" was taken from "Taurus," an instrumental song written by guitarist and songwriter California/Wolfe that was released on the band's self-titled 1968 debut album, three years before "Stairway" went public on Zeppelin's fourth album, known as Led Zeppelin IV.
Listen to "Taurus"
(If you're a new Best Classic Bands reader, we'd be grateful if you would Like our Facebook page and/or bookmark our Home page.)
Klausner decided in April 2016 that the suit would proceed to a jury trial. In his ruling he wrote that there is a "substantial" similarity between the songs. "While it is true that a descending chromatic four-chord progression is a common convention that abounds in the music industry, the similarities here transcend this core structure. What remains is a subjective assessment of the 'concept and feel' of two works… a task no more suitable for a judge than for a jury."
The plaintiff's case tried to establish that Zep guitarist Jimmy Page and/or singer Robert Plant – the credited writers of "Stairway" – had heard "Taurus." No firm connection was made despite the fact that Page admitted that he heard and liked Spirit's second and third albums, Zeppelin had played some of Spirit's song "Fresh-Garbage" (off the third album) live in a medley, the bands had shared bills in 1968 and '69, and Plant had been present at a 1970 club show in his hometown of Birmingham, England by Spirit. And as that band's bassist Mark Andes testified, had played snooker with him after the show.
The similarities of "Taurus" and the instrumental opening to "Stairway" had been noted for many years before the suit was filed. Wolfe – who drowned in 1997 rescuing his son from a Pacific Ocean rip current in Hawaii – noted in his liner notes to the 1996 reissue of the Spirit LP: "People always ask me why 'Stairway to Heaven' sounds exactly like 'Taurus,' which was released two years earlier. I know Led Zeppelin also played [the Spirit song] 'Fresh-Garbage' [from the same album] in their live set. They opened up for us on their first American tour."
Related: So who is Spirit?
Over five days of testimony, Led Zeppelin's Page, Plant and bassist John Paul Jones gave testimony that tried to loosen any connection. Plant said on the stand on June 21 that he didn't recall the 1970 Spirit club show or playing snooker with Andes. He explained how his memory of the night in question was affected by the car accident he and his wife at the time had on their way home from the club. "Part of the windshield buried in the top of my head, which was interesting. I don't remember a thing," he said.
Page – who had already been called to the stand by the plaintiffs earlier in the trial – testified again on the final day of testimony regarding the process of writing "Stairway to Heaven," and demos of the song in progress were played. "The original concept I had was for a piece of music that would basically go through many moods and changes. Robert and I were so in sync with musical composition at that time. All the time the thing is accelerating and getting more intense," he said.
Related: On March 9, 2020, the decision was upheld
The presence of all three surviving members of Led Zeppelin in the courtroom is the closest thing to a Led Zeppelin reunion since the December 2007 shows at London's 02 Arena they played – with deceased drummer John Bonham's son Jason on drums – that resulted in the band's Celebration Day live album and DVD. The group was reportedly offered $14 million to play the October 2016 Desert Trip festival. It's said that Page wanted to do the show. But Plant, who has publicly stated a number of times that he will not again reunite with Zep, nixed the idea.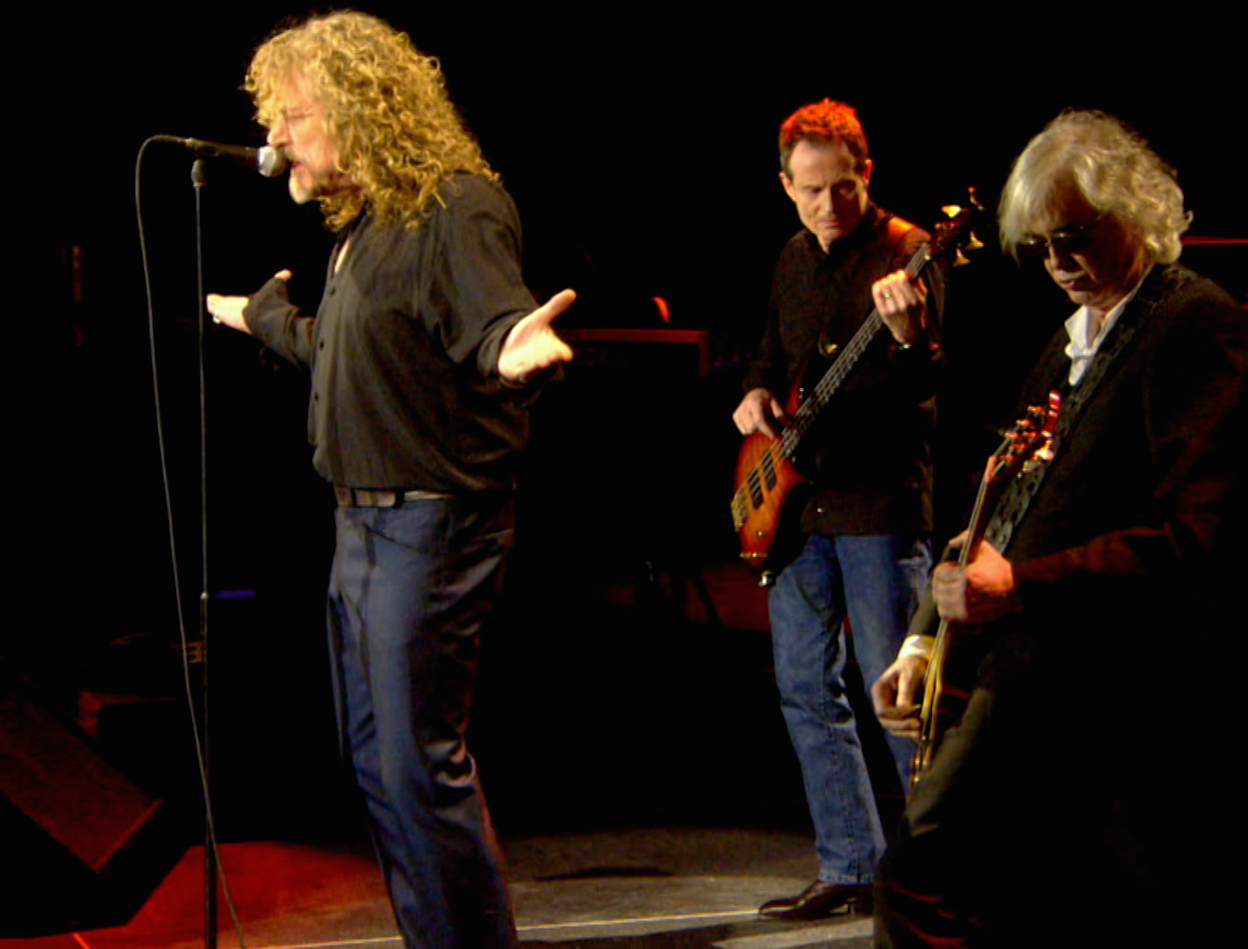 Songwriting plagiarism lawsuits have been a constant factor in the music business for decades, and have lately become more common and high profile. In 1976, the copyright holders of The Chiffons hit "He's So Fine" sued George Harrison, claiming that his #1 hit "My Sweet Lord" had ripped off the melody from the earlier song. Harrison lost the complicated case, and the general conclusion was that he unconsciously plagiarized the tune. John Lennon borrowed from Chuck Berry's "You Can't Catch Me" when he wrote "Come Together." That matter was settled by Lennon making the Rock 'n' Roll album and including three songs from the catalog of the Berry song's publisher, Big Seven Music, owned by notorious music business figure Morris Levy.
Plagiarism suits have also been filed by songwriters claiming they sent their compositions to artists and/or their affiliates, and that their songs were then stolen. Most all of such cases have been either been dismissed as nuisance suits or lost at trial. Many plagiarism suits are also settled before going to trial.
But in recent years high-profile and big money plagiarism suits have increased. In 2014, it was reported that Tom Petty had settled a suit with British singer Sam Smith in which Petty claimed his and co-writer Jeff Lynne's song "I Won't Back Down" was used to create Smith's hit "Stay With Me." The latter earned 2015 Grammy Awards for Record of the Year and Song of the Year; Petty and Lynne now reportedly share 12.5 percent of the song's royalties.
In 2013, the family of Marvin Gaye said they intended to sue over the smash Robin Thicke song "Blurred Lines," which was a #1 song in 25 countries, saying it was an obvious copy of Gaye's song "Got to Give It Up." Thicke and co-writer Pharrell Williams preemptively and unsuccessfully sued Gaye's heirs in an attempt to prevent them from filing a plagiarism suit. In March 2015 a jury ruled in favor of Gaye's team and awarded them $7.3 million in damages (they had filed for $25 million). The judge reduced the award to $4 million in damages and $3.3 million of the song's profits as well as $9,000 in statutory damages. The case has been appealed.
The trial and decision regarding "Stairway" notwithstanding, plagiarism accusations and suits will continue to be a factor in the music business.
One question remains on the lips of Led Zeppelin fans: Did Pagey, Percy and Jonesy discuss the possibility of maybe one more reunion while together in Los Angeles?
Review our coverage of the "Stairway" suit:
• Background
• Day one
• Day two
• Day three
• Day four
• Day five

Latest posts by Best Classic Bands Staff
(see all)