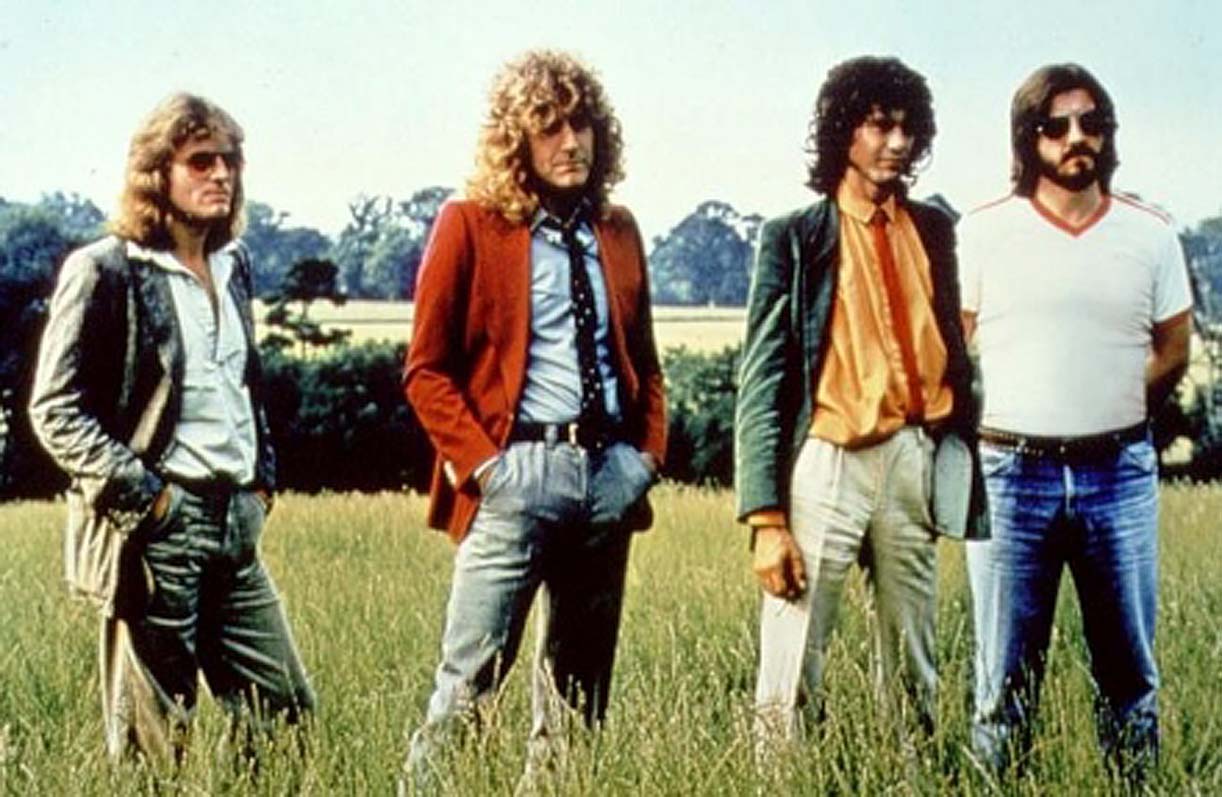 When you've got Jimmy Page and Robert Plant together in the same room, it's bound to be entertaining. Even if it's in a courtroom where the issue to be determined is whether the bonafide rock classic "Stairway to Heaven" was a wholly original song. Then again, when the stakes are $40 million, as the plaintiff in the lawsuit is seeking, things are bound to get interesting.
Recap: The two are being sued by Michael Skidmore, the manager of a trust for the late Randy Wolfe pka Randy California of the band Spirit. He claims they took parts of "Stairway…" from Wolfe/California's Spirit instrumental song "Taurus."
Related: Background on the suit from our previous news reports.
As BBC News reports on day one of the trial, "Smartly dressed in sober suits and ties, two of rock's biggest stars arrived early in Courtroom 850 to defend themselves against accusations of plagiarism.
"As the room filled with the familiar strains of 'Stairway to Heaven,' Jimmy Page leaned back and closed his eyes, his head nodding gently as he listened to his own performance and to the vocals of his bandmate Robert Plant, seated beside him at the front of the court.
"With their hair pulled back in ponytails the two men looked relaxed and attentive, at one point pulling on their spectacles as they leaned towards each other to discuss a concert bill which had been produced in evidence.
"The Beatles, Elvis Presley and The Sound of Music were all invoked in the opening statements of a trial which is scheduled to last four or five days."
Don't miss a post! Sign up for Best Classic Bands' Newsletter; form is available on every page.
One pretrial wrinkle: The plaintiff's attorney made a motion to exclude an expert musicologist that had been hired by the Wolfe/California estate's music publisher to analyze the two songs. The defense (for Page/Plant) want him to testify, and the judge denied the motion to prevent him from doing so.
The judge still has to rule on whether guitars can be brought into court and played for demonstration purposes.
Bottom line from the Page/Plant side: They insist that they wrote "Stairway to Heaven" at a remote cottage in Wales with no outside influences.
Stay tuned here at Best Classic Bands for regular updates.

Latest posts by Best Classic Bands Staff
(see all)