Singer-songwriter John Prine will be honored in 2020 with a Lifetime Achievement Award from the Recording Academy. He joins Chicago, Roberta Flack, Isaac Hayes, and others, in receiving the honor, announced on Dec. 19. A special award presentation ceremony and concert celebrating the honorees will be held on April 18 at the Pasadena Civic Auditorium.
Prine returned to the concert stage in September 2019, two months after he had surgery to have a stent inserted after doctors had told him he had elevated risk of a stroke.
Prine's first show back was Sept. 18 with the Denver Symphony Orchestra at the legendary Red Rocks Amphitheatre in Colorado. He now has dates scheduled well into August 2020.
The two-time Grammy winner and four-time American Music Awards winner was inducted into the Songwriters Hall of Fame in January 2019. He had made an announcement about his health on his website on July 23.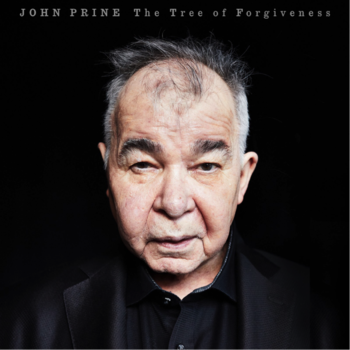 On Sept. 11, Prine won Album of the Year for 2018's The Tree of Forgiveness and Song of the Year (for "Summer's End," about the opiate crisis) at the 18th annual Americana Honors and Awards, in Nashville.
Prine turned 73 on October 10.
The July 23 announcement, concerning his health, noted: "In consultation with his doctors, John has been advised that he has an elevated risk for a stroke. He will have surgery this week to insert a stent which will remedy the issue.  He looks forward to a full and speedy recovery."
Watch Prine perform "Sam Stone" with the Denver Symphony Orchestra on Sept. 18
John Prine 2020 Tour Dates (Tickets are available here and here)
Dec 31 – Nashville, TN – Opry House (with Marty Stuart and His Fabulous Superlatives)
Jan 18 – Ft. Walton, FL – 30A Festival
Feb 07 – Gavle, Sweden – Gavle Konserthus
Feb 09 – Oslo, Norway – Oslo Konserthus
Feb 13 – Paris, France – Le Cafe de la Danse
Feb 15 – Berlin, Germany – RBB Sendesaal
Feb 17 – Amsterdam, Netherlands – Paradiso
Feb 18 – Antwerp, Belgium – De Roma
Feb 20 – Nijmegen, Netherlands – Doornroosje
Feb 22 – Manchester, England – Bridgewater Hall
Feb 23 – Edinburgh, Scotland – Usher Hall
Feb 25 – London, England – Royal Festival Hall
Mar 25 – Honolulu, HI – Neal S Blaisdell Concert Hall
Mar 27 – Maui, HI – Maui Arts & Cultural Center
Apr 10 – Byron Bay, Australia – Bluesfest
Apr 12 – Byron Bay, Australia – Bluesfest
Apr 14 – Melbourne, Australia – Palais Theatre
Apr 16 – Adelaide, Australia – Thebarton Theatre
Apr 17 – Sydney, Australia – State Theatre
Apr 26 – Wilkesboro, NC – Merlefest
May 08 – Atlanta, GA – Shaky Boots Festival
May 22 – Louisville, KY – Palace Theater
May 23 – Louisville, KY – Palace Theater
Jun 04 – Calgary, Alberta – Jack Singer Concert Hall
Jun 06 – Vancouver, BC – Queen Elizabeth Theatre
Jun 20 – New York, NY – Apollo Theater
Jun 26 – Vienna, VA – Wolf Trap (with Emmylou Harris)
Jun 28 – Philadelphia, PA – The Mann Center (with Emmylou Harris)
Jul 03 – Hamilton, ON – First Ontario Music Hall
Jul 05 – Orillia, ON – Mariposa Folk Festival
Jul 07 – Ottawa, ON – National Arts Centre
Aug 07 – Banff, Alberta – Shaw Amphitheatre
Aug 09 – Edmonton, Alberta – Edmonton Folk Festival
Aug 28 – Tonder, Denmark – Tonder Festival
Aug 30 – Dublin, Ireland – Olympia Theatre
Watch the official video for "Lonesome Friends of Science" from his recent album
Prine was discovered by Kris Kristofferson and signed with Atlantic Records in 1971. He later signed to Asylum Records before launching his own Oh Boy label in 1984. His most popular songs included "Angel From Montgomery," "Sam Stone," "Paradise" and "Your Flag Decal Won't Get You Into Heaven Anymore."
Listen to Prine sing "Angel From Montgomery" with Emmylou Harris
Prine was nominated for induction into the Rock and Roll Hall of Fame in 2018 but wasn't selected.
Related: Prine is among our list of worthy artists not yet inducted into the R&R Hall of Fame
Watch the video for Prine's song "Summer's End"
John Prine 2019 and 2019 Tour Dates
Oct 12 – Springfield, MO – Juanita K. Hammons Hall
Oct 13 – St. Louis, MO – Stifel Theatre
Oct 30 – Asheville, NC – Thomas Wolfe Auditorium
Nov 01 – Durham, NC – DPAC
Nov 02 – Roanoke, VA – Berglund Center
Nov 11 – Punta Cana, Dominican Republic – All the Best Festival
Dec 06 – Orlando, FL – Bob Carr Theater
Dec 07 – Clearwater, FL – Ruth Eckerd Hall
Dec 31 – Nashville, TN – Opry House (with Marty Stuart and His Fabulous Superlatives)
Feb 07 – Gavle, Sweden – Gavle Konserthus
Feb 09 – Oslo, Norway – Oslo Konserthus
Feb 13 – Paris, France – Le Cafe de la Danse
Feb 15 – Berlin, Germany – RBB Sendesaal
Feb 17 – Amsterdam, Netherlands – Paradiso
Feb 18 – Antwerp, Belgium – De Roma
Feb 20 – Nijmegen, Netherlands – Doornroosje
Feb 22 – Manchester, England – Bridgewater Hall
Feb 23 – Edinburgh, Scotland – Usher Hall
Feb 25 – London, England – Royal Festival Hall
Mar 25 – Honolulu, HI – Neal S Blaisdell Concert Hall
Mar 27 – Maui, HI – Maui Arts & Cultural Center
Apr 10 – Byron Bay, Australia – Bluesfest
Apr 12 – Byron Bay, Australia – Bluesfest
Apr 14 – Melbourne, Australia – Palais Theatre
Apr 16 – Adelaide, Australia – Thebarton Theatre
Apr 17 – Sydney, Australia – State Theatre
May 22 – Louisville, KY – Palace Theater
May 23 – Louisville, KY – Palace Theater
Jun 04 – Calgary, Alberta – Jack Singer Concert Hall
Jun 06 – Vancouver, BC – Queen Elizabeth Theatre
Jun 26 – Vienna, VA – Wolf Trap
Jun 28 – Philadelphia, PA – The Mann Center (with Emmylou Harris)
Aug 07 – Banff, Alberta – Shaw Amphitheatre
Aug 09 – Edmonton, Alberta – Edmonton Folk Festival
Aug 30 – Tonder, Denmark – Tonder Festival
Prine was discovered by Kris Kristofferson and signed with Atlantic Records in 1971. He later signed to Asylum Records before launching his own Oh Boy label in 1984. His most popular songs included "Angel From Montgomery," "Sam Stone," "Paradise" and "Your Flag Decal Won't Get You Into Heaven Anymore."
Listen to Prine sing "Angel From Montgomery" with Emmylou Harris
Related: Prine is among our list of worthy artists not yet inducted into the Rock and Roll Hall of Fame
Watch the video for Prine's song "Summer's End"

Latest posts by Best Classic Bands Staff
(see all)