Joe Cocker's 'Mad Dogs & Englishmen': More Than a Little Help
by Mark Leviton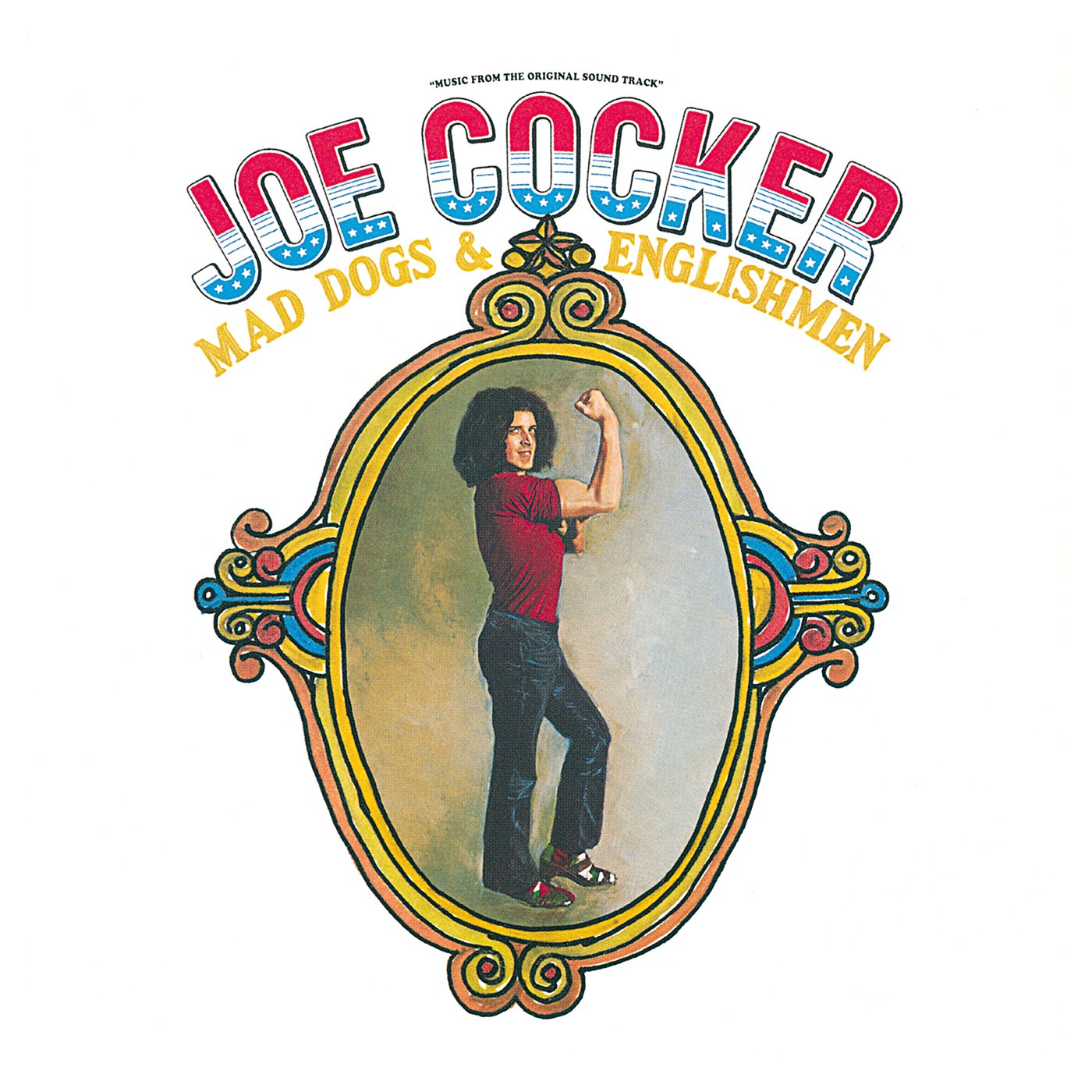 In early March 1970, Joe Cocker arrived in Los Angeles hoping for some vacation time. He'd been touring successfully with his backup group the Grease Band for most of '69, including high-profile sets at the Woodstock and Isle of Wight festivals. His first two albums, With A Little Help From My Friends (1968) and Joe Cocker! (1969), sold well, and his versions of the Beatles' "With a Little Help From My Friends" and Leon Russell's "Delta Lady" got plenty of U.S. airplay when released as singles (both were top 10 sellers in his native England).
But there was no rest and relaxation on his manager Dee Anthony's agenda; he revealed to Cocker that an additional 48-city American tour had already been booked, beginning March 20 in Detroit. If Cocker failed to fulfill the commitments, Anthony explained, the Musicians' Union, immigration authorities and concert promoters would no doubt make sure Cocker never worked in the United States again.
Cocker had already laid off the Grease Band, and needed musicians, fast. His record producer Denny Cordell prevailed upon man-about-town Leon Russell to gather the troops. Russell induced the Grease Band's keyboardist-vocalist Chris Stainton to join, grabbed members of Delaney and Bonnie's recently-split band (including drummer Jim Gordon, bassist Carl Radle, saxophonist Bobby Keys, trumpeter Jim Price and backing vocalist Rita "Delta Lady" Coolidge), snagged additional ace drummers Jim Keltner and Chuck Blackwell, and nearly a dozen more players and singers. (Many of these band members became key figures in Eric Clapton's solo career and in Derek and the Dominos later that year.)
Listen to Cocker's interpretation of the Lovin' Spoonful's "Darling Be Home Soon" from Mad Dogs & Englishmen
Sound and tech roadies signed on, and Cocker's U.S. label A&M hired a film crew helmed by director Pierre Adidge to tag along, putting up the money for a projected feature concert documentary. A&M was clearly all-in on Cocker, the gruff-voiced working class guy, originally an apprentice gasfitter from the industrial town of Sheffield, who had proven he'd work hard at whatever he attempted.
Related: Remembering Joe Cocker
Hastily arranged rehearsals began at the A&M Records soundstage in the former Charlie Chaplin Studios on N. La Brea Avenue. By the time the whole troupe, now dubbed Mad Dogs & Englishmen after a 1931 Noel Coward satirical song, climbed aboard a well-worn Lockheed L-1049 Super Constellation aircraft to fly to Detroit, the numbers had swelled to 43 people. Russell, wielding the power he felt after saving the day for Cocker, rebuffed Cordell's suggestion to cut the crew down, drawling that he wasn't about to tell anyone they couldn't come along—musicians, girlfriends, boyfriends, children and pets included.
Listen to "The Ballad of Mad Dogs & Englishmen"
Russell designed each night's entertainment as a three-hour, two-set review, with Cocker as the featured attraction, and himself as the flamboyant bandleader, presiding at the piano in a top hat. There were spotlights for himself (duetting with Cocker on Dylan's "Girl From the North Country" and performing "Dixie Lullaby" and "Hummingbird" solo), Coolidge (doing "Superstar," a new song he'd written with Bonnie Bramlett, with lyrics from the point of view of a female groupie), vocalist Claudia Linnear ("Let it Be") and guitarist Don Preston ("Further Up the Road").
Cocker, who'd written few songs in the past (all collaborations with Stainton), continued to depend on well-chosen tunes from the best contemporary tunesmiths to build a setlist: Robbie Robertson ("The Weight"), Leonard Cohen ("Bird on a Wire"), John Sebastian ("Darling Be Home Soon"), Dave Mason ("Feelin' Alright") and repertoire from the Beatles and Rolling Stones. He brought something special to each song in the rotation, adept with both ballads and rockers. Plus, he and Russell loved to occasionally speed up the slow songs and slow down the fast ones to see what would happen, as they did with the torch song "Cry Me a River."
Cocker's deep love of American soul mandated that he and Russell arrange a medley of songs associated with Ray Charles, Sam and Dave, and Otis Redding, and every night it brought the house down, as did his rowdy performance of Ashford and Simpson's "Let's Go Get Stoned" and the amped-up "Cry Me a River."
As Rolling Stone's John Mendelsohn wrote in 1968, "Cocker has assimilated the Ray Charles influence to the point where his feeling for what he is singing cannot really be questioned. And, in answer to the question of why someone should listen to Cocker when there is Charles to listen to—how many times in recent years has the latter applied himself to such exceptional modern material?" Cocker certainly isn't afraid of tackling "Brother Ray" material directly, as in the superb horn-driven, choral call-and-response performance of "Sticks and Stones," a song Charles originally issued on ABC-Paramount in 1960.
Related: Our review of the Mad Dogs with Soul documentary
A two-LP set was compiled from gigs at New York's Fillmore East and the Santa Monica Civic Auditorium, and released in August 1970, with Cocker striking a muscleman pose on the front cover. (It was certified Gold by the RIAA on Aug. 31.) The highly amusing film companion arrived in theaters seven months later, and contained some spectacular split-screen effects clearly inspired by the hit Woodstock film.
Preceding the album, while the tour was still underway, A&M released a single, "The Letter"/"Space Captain," credited to Joe Cocker with Leon Russell and the Shelter People. It had been recorded during the A&M rehearsals, and featured Cocker's exuberant take on the Box Tops' #1 single from 1967 and on the B-side a new, quite brilliant song by Matthew Moore, one of the Mad Dogs & Englishmen backing singers, which humorously chronicled the plight of an extra-terrestrial: "Once I was traveling across the sky/This lovely planet caught my eye/And being curious I flew close by/And now I'm caught here till I die/Until we die/We're just learning to live together." It made it to #7 on the Billboard Hot 100, and the followup 45 of the live "Cry Me a River," drawn from the album, made it to #11 in the autumn of 1970.
Mad Dogs & Englishmen quickly "went gold" and reached #1 on Record World. (It was kept out of the top spot on Billboard by Creedence Clearwater Revival's Cosmo's Factory LP.)
Related: The #1 albums of 1970
As good as the original double-album is, the expanded 2005 double-CD reissue, nearly twice as long, gives a better sense of the entire show, and restores the original running order of the festivities.
Even more revelatory is the 2006 boxed set issued by Hip-O Select, which features all four Fillmore East sets from March 27-28, 1970. Every Rita Coolidge performance of "Superstar" is heartbreaking (the song was later turned into a hit, with censored lyrics, by the Carpenters), the live "Space Captain" burns with gospel-funk (for many years the Tedeschi-Trucks Band has included Russell's arrangement in their live sets), and Cocker's confident soul medley never fails to ignite the crowd.
Listen to "Superstar"
The tour was only eight days old at the time of the Fillmore shows, but the band was already in high gear, entertaining on a high level and seemingly having the time of their lives. In the documentary film, we see the musicians work up a sweat, joke with each other, and deal with the lack of decent sleep with alcohol and chemical help (Keltner described the whole tour as "a big, wild party"). We can only imagine how exhausted Cocker, Russell and Co. must have been when they got off the road, but from the audience's point of view, it was all more than worth it.
Listen to "Delta Lady"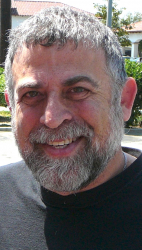 Latest posts by Mark Leviton
(see all)