Remembering Joe Cocker: Rock's Soulful Interpreter
by Jeff Tamarkin
May 20, 1944 – December 22, 2014
There's a hilarious video, that takes Joe Cocker's classic Woodstock performance of "With a Little Help From My Friends" and annotates the "misheard lyrics" with absurd-but-plausible closed captioning and chortle-inducing illustrations. It's only after you watch it that you realize that, no matter how many times you may have seen the original clip, taken from the film of the iconic 1969 festival, you too have probably never understood half the things Cocker was actually singing during those four minutes. (Watch it below.)
You also realize that it never mattered. Cocker's delivery of the Beatles' Sgt. Pepper's staple is so electrifying, so histrionic and imbued with raw soul power, that he could have been singing the words to "Mary Had a Little Lamb" and it still would have left you breathless.
That was Cocker's gift. Among the crop of white British R&B belters that emerged in the '60s – and that includes Mick Jagger, Eric Burdon, Jack Bruce and Steve Winwood – Cocker, who died December 22, 2014 at age 70, may have been the most ballsy and uninhibited of all. But behind the seemingly unconstrained air-guitar gesticulations and fitful body movements, Cocker was a deadly serious, wholly original interpreter of songs who could take material not only from the Beatles and Dylan but Randy Newman, Leonard Cohen, Allen Toussaint, his idol Ray Charles or, on one of his last albums, country singer Keith Urban, and totally transform it. No less than Paul McCartney himself called Cocker's "With a Little Help…" the definitive version of the song that made the coarse-voiced Sheffield-born singer a global megastar.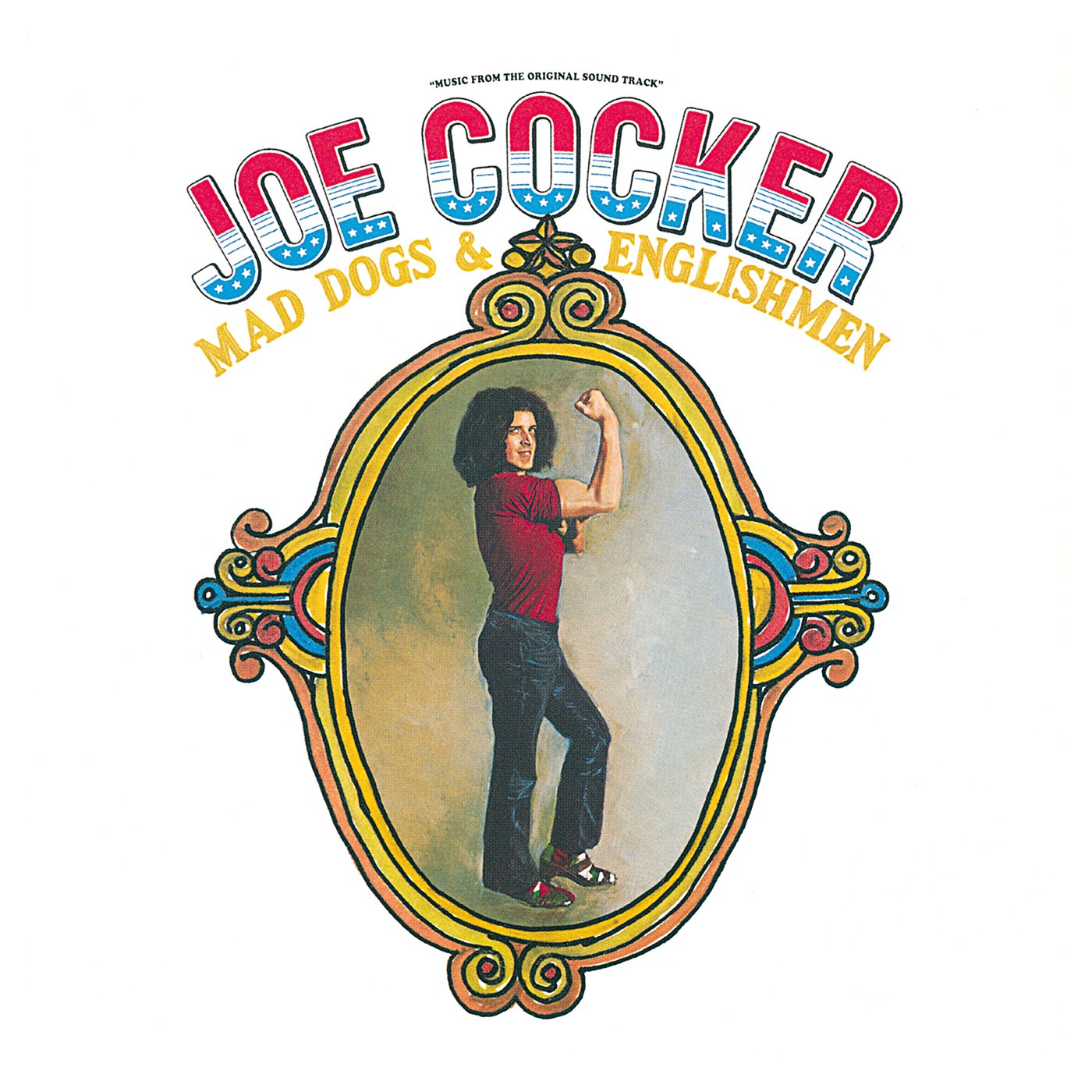 Throughout the post-Woodstock years, Cocker's popularity and the quality of his output roller-coastered, arguably in relation to the abuse he heaped upon himself until he finally left it behind – it was lung cancer that ultimately did him in. By most measures he peaked early on his massive 30-plus-member Mad Dogs & Englishmen tour.
Related: Our Album Rewind of Mad Dogs & Englishmen
But he rebounded twice after many of his original fans had lost track of him, first with 1975's Billy Preston-co-written ballad "You Are So Beautiful" and again in 1982, when he scored his only chart-topping single, "Up Where We Belong," a duet with Jennifer Warnes that got its boost as the theme song for the Richard Gere vehicle An Officer And a Gentleman.
Both of those songs seemed a far cry in intensity and soul content from Cocker's earlier output. But a close enough listen reveals that his commitment to putting across a lyric in the most substantial manner possible is still intact. And even as he aged, toning down the onstage antics and maintaining a more conservative demeanor, Joe Cocker never lost that fire.
Related: Cocker is among the most glaring omissions of the Rock and Roll Hall of Fame
Cocker, who lived out his later years in Colorado, kept himself busy on his days off fly fishing and tending to his greenhouse. As impossible as it might be to reconcile that image with the videos of the young Brit in full spasm, it's a safe bet that he fished and gardened with all his heart and soul too.
Related: Our review of the documentary Mad Dog With Soul

Latest posts by Jeff Tamarkin
(see all)