The 'Truth' According to Jeff Beck: A Genre-Busting Masterpiece
by Mark Leviton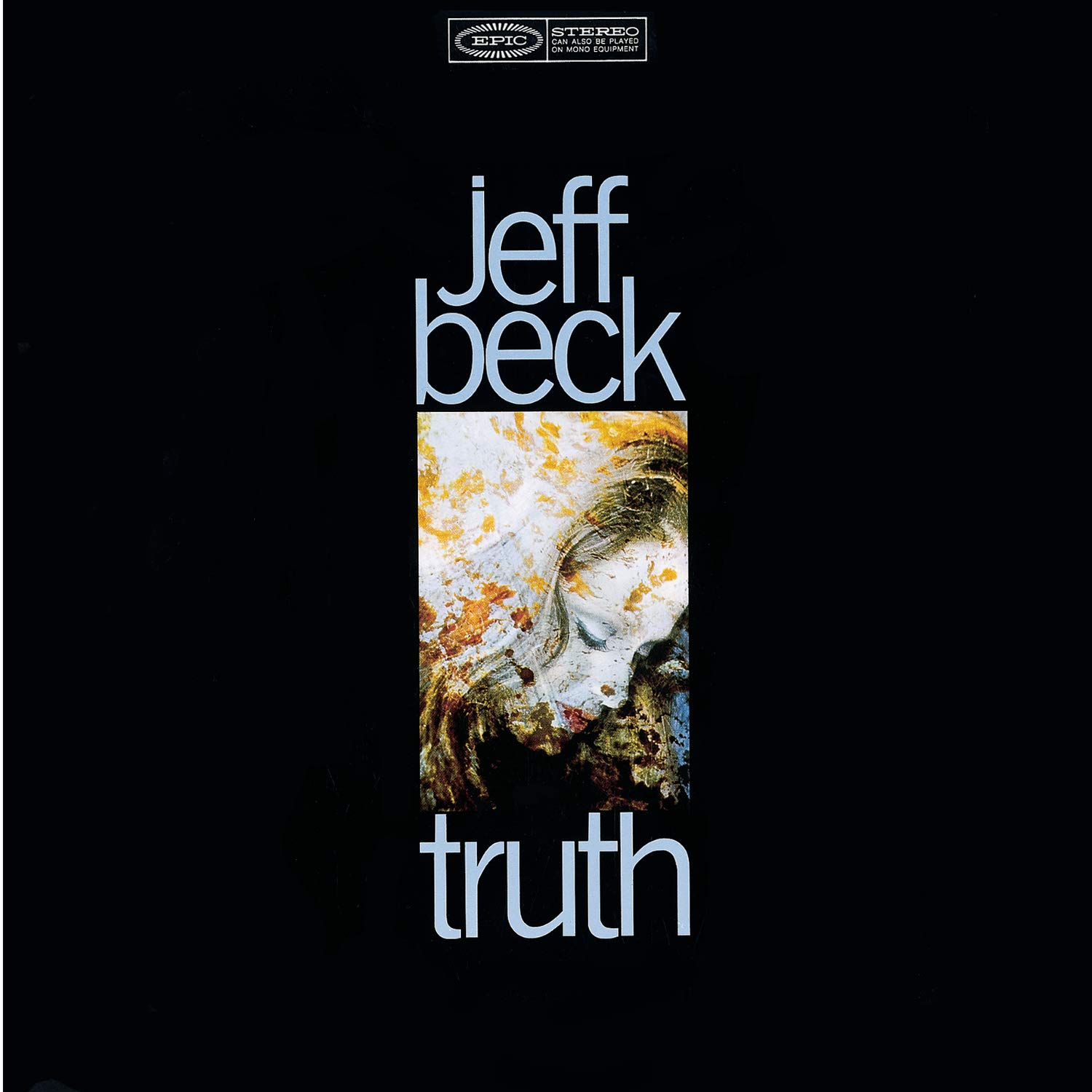 When we think of artists who've consistently reinvented themselves, embracing radical shifts in their musical development, perhaps the names most often mentioned are David Bowie, Neil Young, Bob Dylan, Joni Mitchell, Prince and Paul McCartney. Jeff Beck, the protean guitarist who first came to prominence as a member of the Yardbirds in the 1960s, should be added to the list. His career path is filled with the restless spirit of creativity and change, and the July 29, 1968 release of his debut solo album Truth represented a rare thing: the courage to take chances in a time of artistic frustration. When the pressures of commercialism came, Beck made the choice to favor his own integrity over the demands of the market.
Listen to "I Ain't Superstitious" from Truth
Beck left the Yardbirds in late 1966, having contributed as lead guitarist to some of their most innovative and incendiary singles, including "Happenings Ten Years Time Ago," "Shapes of Things," "I'm a Man" and "Over Under Sideways Down." He also played in the short-lived lineup with Jimmy Page that appeared in Michelangelo Antonioni's film Blow-Up, with Beck doing the Pete Townshend-style guitar-smashing required for the scene. Beck's use of the best guitar and amplifier technology of the time, and his raw talent, allowed him to emit an array of effects few of his contemporaries could match: fuzztone, wah-wah, feedback, tremolo and previously unheard types of distortion were all in his arsenal. He was often compared to Jimi Hendrix, whom he both influenced and learned from. Beck mastered every style of plucking the strings, from hammer-on to pull-off, using a pick or his fingers as he wished. Beck also incorporated Eastern scales and other non-traditional music.
Related: The story behind the Yardbirds' appearance in Blow-Up
The Yardbirds had an ace lead vocalist in Keith Relf, and Beck was never much of a singer, although he did vocalize on two Roger the Engineer album tracks which ended up as pretty wacky single B-sides: "Psycho Daisies" and "The Nazz are Blue" (both feature absolutely staggering Beck guitar pyrotechnics). But the strong-willed British hitmaker Mickie Most (producer-director of Herman's Hermits, Nashville Teens, Donovan, Lulu, the Animals, etc.) signed Beck with the intention of turning him into a pop star, wanting him to give up the psychedelic blues thing entirely. Beck's debut solo single, a version of "Hi Ho Silver Lining," a frothy bubblegum pop song by Americans Scott English and Larry Weiss, and virtually forced on him by Most, went top 20 in the U.K. in spring 1967. Beck later described the hit as "like having a pink toilet seat hanging 'round my neck for the rest of my fucking life."
The B-side pointed in another direction. It was a new instrumental constructed by Page, in a throbbing Spanish dance rhythm popularized by composer Maurice Ravel, recorded with two well-known session musicians: bassist John Paul Jones and pianist Nicky Hopkins, plus the Who's drummer Keith Moon and Page on a Fender electric 12-string guitar. For multiple guitar parts, Beck used a Gibson Les Paul and Vox AC30 amp. "Beck's Bolero" is majestic from the start, the production recalling the 1962 Joe Meek recording of the Tornadoes' "Telstar." Beck told Page it'd be too monotonous to keep the same rhythm for the whole track, and devised a wild middle break (signaled by a scream from Moon). A monstrous riff and Yardbirds-style "freak-out" ensues. Another section features slide-guitar glissandos. The whole thing is awash in Beck's full catalog of effects.
Listen to "Beck's Bolero" from Truth
Related: Our review of Beck live at the Hollywood Bowl in 2016
Throughout 1967, Beck continued to fight with Most about musical direction. Another pop single hit, "Tallyman," written by Graham Gouldman (responsible for many massive British Invasion tunes including "For Your Love," "Heart Full of Soul," "Bus Stop" and "No Milk Today"), had a very bluesy B-side, "Rock My Plimsoul," co-written by and featuring a guy called Rod Stewart singing. Stewart, unemployed at the time, had been scooped up by Beck as he put together a touring group, with dozens of auditions, try-out gigs and false starts plaguing the process of gathering musicians (much of the ugly yet highly amusing story is told in Charles Shaar Murray's interview with Beck included in the liner notes of the 2005 expanded CD reissue of Truth). Beck also had U.K. success with a single of the instrumental "Love Is Blue."
Mickie Most opposed Stewart's inclusion in Beck's plans, but Beck was finally in control when, working with engineer Ken Scott, he entered the studio in May 1968 with Stewart, drummer Mickey Waller and Ronnie Wood on bass to record his debut LP. The result was a genre-busting masterpiece that signaled a half-dozen highways for the future of rock: heavy before Led Zeppelin, metal before Deep Purple, prog before Genesis and also as experimental, psychedelic and rowdy as anything coming out of San Francisco at the time. Truth not only reveals the roots of contemporary rock, with blues ("I Ain't Superstitious"), folk ("Greensleeves") and even a Broadway show tune ("Ol' Man River"), it essentially launches the rock of the '70s two years early. Bands have been emulating and imitating it for decades. A stereo version of "Beck's Bolero" is included, along with a re-recorded "Rock My Plimsoul." None of Beck's three hit A-sides are included.
Every track on Truth is astonishing. The opener is a reworked version of "Shapes of Things," a re-think that expands the original in an even deeper mode. On the original album's back liner, Beck briefly describes each track, and says this one "must be played at maximum volume." In the background, the arrangement is on the edge of chaos much of the time, with ghostly instrumental parts coming and going. Upfront, Waller's super-active drumming co-leads with Stewart's passionate vocal. Clearly recorded, and with a remarkable sense of depth, the dynamics rise and fall, with Beck confidently showing what he can do with a Les Paul, Marshall amps and a headful of ideas. Like much of the album, it has a visceral aspect, as if it's a weather system running through the listener's brain.
Listen to "Shapes of Things" from Truth
The three Beck/Stewart original compositions (credited to "Jeffrey Rod") are actually more or less re-imaginings of existing blues songs: "Let Me Love You" recalls Buddy Guy's tune of the same name, and both "Rock My Plimsoul" and "Blues De Luxe" owe a lot to B.B. King. That doesn't make them any less spectacular. On "Rock My Plimsoul," the interaction of Wood's pumping bass and Beck's guitar, set on stun for much of the track, is perfection. Midway, Stewart and Beck do a traditional blues call-and-response, with Stewart having so much fun he laughs.
The seven-minute, slow-tempo "Blues De Luxe" starts with guest Hopkins' barrelhouse piano, attention-getting drum-clobbering from Waller, some tentative Beck fills, and another highly entertaining, loose, rambunctious Stewart vocal ("I don't know much about love, people/But I sure think I got it bad"). As the track continues, Hopkins and Beck respond with more and more fervor, building dramatic solos. Hopkins is truly brilliant, rolling out his full set of attack-and-release effects. At first Beck sticks to a very restrained B.B. King-like tone, but can't resist throwing in some sudden overdrive effects that take your head off. The only thing wrong with the track, and the only real misstep on the album, is that Beck had the not very good idea of dubbing in some applause from a sound-effects record "for ambience. . .I think we overdid it a bit."
Listen to an alternate version of "You Shook Me"
Jerome Kern's triumphant Show Boat standard "Ol' Man River," which seems like an odd choice to include until you hear Stewart's truly showstopping performance, benefits from John Paul Jones' organ playing and massively wonderful tympani work from Keith Moon. Beck plays bass and overdubs slide guitar. Years later he told Charles Shaar Murray he wished he'd been able to add a gospel chorus and huge guitar solo at the end—as it is, he just gets started when the track fades.
When it comes to drama on Truth, nothing tops "Morning Dew." Written by Canadian folksinger Bonnie Dobson in 1964 in the form of a post-apocalypse dialog between the last man and woman on earth, it had been part of the Grateful Dead's repertoire since 1967. Beck picked it up via Tim Rose, who'd partially rewritten it and performed it opening for Beck at the Saville Theatre not long before the Truth sessions. This version is staggering in the power of the arrangement and the variety of effects from each player. Stewart sings the lyric with directness, Hopkins gives choice support and Beck pulls out all the stops, giving a masterclass in wah-wah and other effects.
Listen to the Jeff Beck Group's take on "Morning Dew"
Willie Dixon's "I Ain't Superstitious," originally done by Howlin' Wolf, is the closer, and it's a doozy. It has one of the greatest openings ever, a biting Beck run and slamming response from Wood and Waller. The rhythm pounds, Stewart sings his ass off for the umpteenth time, and Beck goes nuts with the wah-wah and slide effects. Thanks to Ken Scott, the echo delay on Beck's guitar creates a sense of space that is almost unprecedented at that point in rock recording history. All the players in support are killer, and Waller even wails out a short solo that nods at Ginger Baker and anticipates John Bonham before it all slams to an end.
Beck had many more reinventions to come, including the funky debut of Stevie Wonder's song "Superstition" on the Beck, Bogert & Appice album of 1973, the jazz-rock fusion triumph of Blow by Blow in 1975 and the experimental metal-rap of 2016's Loud Hailer, and still innovates whenever he records or performs live.
Beck has several 2022 concerts scheduled. Tickets are available at Ticketmaster and here.
Related: Our review of Jeff Beck at the Hollywood Bowl in 2016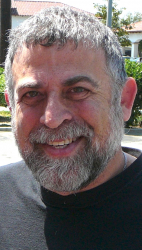 Latest posts by Mark Leviton
(see all)