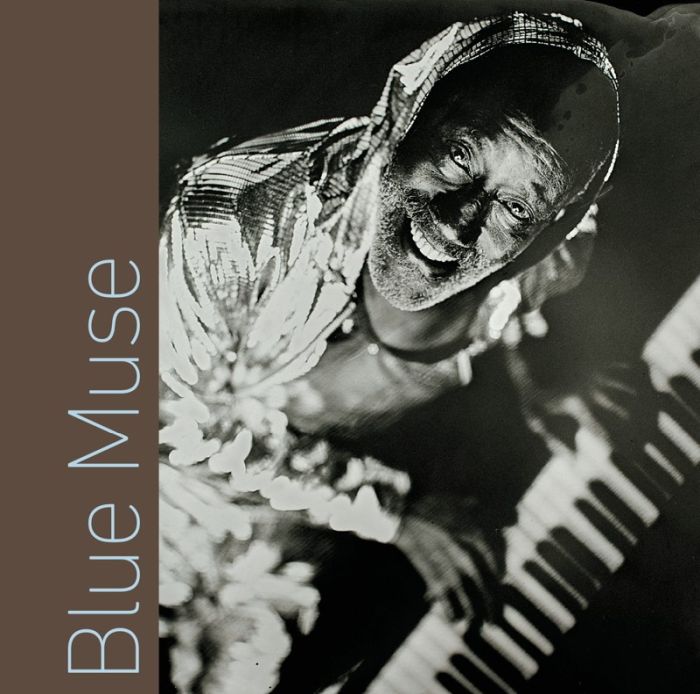 Music Maker Relief Foundation—the nonprofit organization that helps traditional, southern musicians who live in poverty and has been featured on PBS News Hour, CBS News, and NPR—will release a compilation titled Blue Muse on February 1, celebrating its 25th anniversary. The album features contributions from Rock and Roll Hall of Famer Eric Clapton (with Tim Duffy), Blues Hall of Famer Taj Mahal, soul man Robert Finley and founding member of the Carolina Chocolate Drops Dom Flemons.
In keeping with Music Maker's mission to preserve the musical traditional of the south by supporting the musicians who make it, the album spans a range of living southern music culture. Fans will hear blues, folk, songster, jump blues, soul, Appalachian, garage blues and gospel music here. The 21-track set features liner notes by writer Rebecca Bengal.
Big Legal Mess Records has signed several Music Maker artists such as Finley, Willie Farmer, Ironing Board Sam, Sam Frazier Jr. and Theotis Taylor. Other highlights include top 20 Billboard hit "Route 66," performed here by Atlanta's pianist and World War II veteran Eddie Tigner. Sam is a veteran of several performances at the New Orleans Jazz & Heritage Festival in the 1970s and 2010s and at Lincoln Center. John Dee Holeman is a National Heritage Fellowship award winner. Boot Hanks has performed at Newport Folk Festival.
Related: Eric Clapton's Rainbow Concert revisited
Listen to the Clapton/Duffy track, "Mississippi Blues," here.
Blue Muse accompanies a photography book of the same name by Tim Duffy coming out February 25 on UNC Press in association with the New Orleans Museum of Art; and an exhibition at the New Orleans Museum of Art premiering April 25.
Notable session musicians include guitar great Cool John Ferguson on Captain Luke's "Old Black Buck," roducer/artist Jimbo Mathus and former Al Green drummer Howard Grimes on "Age Don't Mean a Thing" by Finley, bluesman Guy Davis on Flemons' "Polly Put the Kettle On," Mahal joining John Dee Holeman for "Hambone," Will Sexton accompanying Farmer on "I Am the Lightnin," and garage legend Jack Oblivian lends his guitar to Ironing Board Sam's "Loose Diamonds."
Music Maker has supported over 400 artists over the course of its 25-year history.
Blue Muse Track Listing
La Collegiale – The Grotto Sessions (featuring Guitar Gabriel, Ironing Board Sam, Etta Baker, Captain Luke, Alabama Slim, Neal Pattman)
Spike Driver Blues – Taj Mahal
Old Black Buck – Captain Luke
Route 66 – Eddie Tigner
I Got The Blues – Alabama Slim
Age Don't Mean A Thing – Robert Finley
Polly Put The Kettle On – Dom Flemons
Hambone – John Dee Holeman
Snap Your Fingers – Algia Mae Hinton
I am the Lightning – Willie Farmer
D.O.C. Man – Dave McGrew
Sweet Valentine – Martha Spencer & Kelley Breiding
I Wanna Boogie – Boot Hanks w/ Dom Flemons
Mississippi Blues – Eric Clapton w/ Tim Duffy
Landlord Blues – Guitar Gabriel
Widow Woman – Drink Small
Cabbage Man – Sam Frazier, Jr.
Sing It Louder – Cary Morin
Loose Diamonds – Ironing Board Sam
I Know I've Been Changed – The Branchettes
Something Within Me – Theotis Taylor
Listen to the Taj Mahal track, "Spike Driver Blues," here.

The BCB team brings you the latest Breaking News, Contests, On This Day rock history stories, Classic Videos, retro-Charts and more.

Latest posts by Best Classic Bands Staff (see all)