We continue our series of looking at the most popular music for a given year. The topic, as you know by the headline, is singles and while we have done stories on the biggest hits of the year, this series slices things a bit differently. Here, we look at 1976's #1 pop hits in the U.S. according to Record World, a competitor of Billboard.
Earning a #1 single is an achievement that goes on an artist's permanent biography.
In 1976, only six songs stayed at the top for three weeks or more. Just five more were at #1 for two weeks. Thus, 29 different singles reached #1 that year, as Top 40 programmers were featuring less songs from rock acts, mixing in a few novelty tracks, and offering lots (and lots) of disco hits, as audiences were taking to the dance floor. Our recap begins in reverse, and alphabetically by artist, starting with the 18 that grabbed the top spot for a single week as the second half of the decade began. (Note: Many of the chart numbers will differ with those compiled by Billboard.)
1 Week
Captain & Tennille – "Lonely Night (Angel Face)"
Eric Carmen – "All By Myself"
The singer didn't miss a beat in the aftermath of the Raspberries' break-up, scoring a #1 single on his first release. Carmen wrote the lyrics; the music is based on Sergei Rachmaninoff's "Piano Concerto No. 2 in C Minor."
The Four Seasons – "December, 1963 (Oh What a Night)"
The Jersey Boys' revival continued with this number with lead vocals by drummer Gerry Polci. (Frankie Valli sings the bridge and backing vocals.) Their new label, Warner Bros. Records, touted the band in an ad as "Rock's New Supergroup."
KC and the Sunshine Band – "Shake, Shake, Shake (Shake Your Booty)"
Harry Casey and Company enjoyed four #1s in a two-year period. This dance number was the third.
The Manhattans – "Kiss and Say Goodbye"
Barry Manilow – "I Write the Songs"
The performer earned his second (of three) chart-toppers with this one, written by Bruce Johnston (and earning the Beach Boys member the Grammy Award for Song of the Year).
Steve Miller Band – "Rock'n Me"
Locations mentioned in the song include Phoenix, Arizona; Tacoma, Philadelphia, Atlanta, and LA.
The Miracles – "Love Machine"
Walter Murphy and the Big Apple Band – "A Fifth of Beethoven"
Ludwig van B's copyright had long expired, so the composer never got to reap the rewards of this smash. A year later, it was included on the gazillion-selling Saturday Night Fever soundtrack earning everyone but it's author millions more.
Maxine Nightingale – "Right Back Where We Started From"
The London-born singer was just 22 years-old when she recorded this track in 1975. The great song reached #8 in the U.K. that autumn and was released in the U.S. in early '76.
Diana Ross – "Theme From Mahogany (Do You Know Where You're Going To)" and "Love Hangover"
Two more chart-toppers from a seemingly endless list by Miss Ross. One a ballad from the 1975 film in which she starred. The other is a steamy number that takes off at around the 1:10 mark.
Silver Convention – "Get Up and Boogie"
The lyrics to the worldwide Euro disco hit consist of just six words: get, up, and, boogie, that's (and) right. Listen for yourself.
Paul Simon – "50 Ways to Leave Your Lover"
Steve Gadd's familiar drum intro begins the song and then comes the 34-year-old Simon's smooth vocals. Joining on background vocals are Patti Austin, Valerie Simpson and Phoebe Snow.
Related: Our Album Rewind of Simon's Still Crazy After All These Years
Donna Summer – "Love to Love You Baby"
She had received only modest success in Europe while working with the production and songwriting team of Giorgio Moroder and Pete Bellotte. Their demo of this song found its way to Casablanca Records, which signed her based on its club appeal. Even the significantly edited single, at 4:57, features the singer in the throes of sexual ecstasy. Word has it that when listened to at home, no one has ever finished the nearly 17-minute extended version.
The Sylvers – "Boogie Fever"
The family soul group from the Watts neighborhood of Los Angeles charted an astonishing 21 songs on the pop singles chart from 1972 – 1985.
Andrea True Connection – "More, More More"
True – real name: Andrea Marie Truden – was born in Nashville and moved to New York to seek fame and fortune. (She's actually listed as an extra in the cast of the blockbuster The Way We Were.) Her other success was as a porn star.
Gary Wright – "Dream Weaver"
The New Jersey native traveled to London, where he joined Spooky Tooth. He was introduced to George Harrison and the pair hit it off. Wright played piano on much of All Things Must Pass. Several years later, this song helped introduced the synthesizer to rock and pop.
2 Weeks
Chicago – "If You Leave Me Now"
After 11 Top 10 singles since their first in 1970, the band finally topped the charts in the U.S., the U.K. and many other countries, with this one, written and sung by Peter Cetera.
Rhythm Heritage – "Theme From S.W.A.T."
John Sebastian – "Welcome Back"
And a welcome return from the former Lovin' Spoonful frontman, with this amiable theme song from the TV sitcom that introduced us to John Travolta.
Starland Vocal Band – "Afternoon Delight"
The group was nominated for four Grammy Awards, winning Best New Artist, besting Boston, among others.
Wild Cherry – "Play That Funky Music"
The funk rock band from Ohio were essentially one-hit wonders, but what a song!
3 Weeks
Rick Dees and His Cast of Idiots – "Disco Duck"
The springboard to Dees' national success as a radio DJ was with this novelty record. Future historians will likely point to this song to help determine what led to the decline of western civilization.
C.W. McCall – "Convoy"
Those of a certain age won't believe that trucks (and some cars) were once equipped with CB (for citizens band) radios to enable drivers to talk to fellow drivers on the road. Drivers used "handles" for their names, so in the case of "Convoy," the primary narrator is "Rubber Duck," as in: "Breaker one-nine, this here's Rubber Duck."
Johnnie Taylor – "Disco Lady"
4 Weeks
Wings – "Silly Love Songs"
Though it was a massive hit, Paul McCartney, one of the best songwriters the world has ever known, hasn't included this trifle in his concert repertoire for decades.
Related: There were only 10 #1 albums in 1976
5 Weeks
Elton John and Kiki Dee – "Don't Go Breaking My Heart"
The massive worldwide single became the year's #2 overall hit and earned Britain's prestigious Ivor Novello songwriting award for John and Bernie Taupin. U.S. audiences were introduced to Dee (born Pauline Matthews) two years' earlier with her single "I've Got the Music in Me."
6 Weeks
Rod Stewart – "Tonight's the Night (Gonna Be Alright)"
The massive single closed out the year with six consecutive weeks at the top. Written by Stewart and produced by Tom Dowd, it paved the way for the big success of his A Night on the Town album.
Related: Rod's first #1 hit was part of a great list of #1s from 1971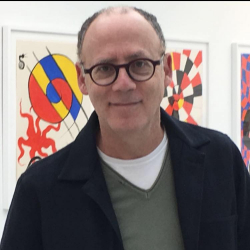 Latest posts by Greg Brodsky
(see all)