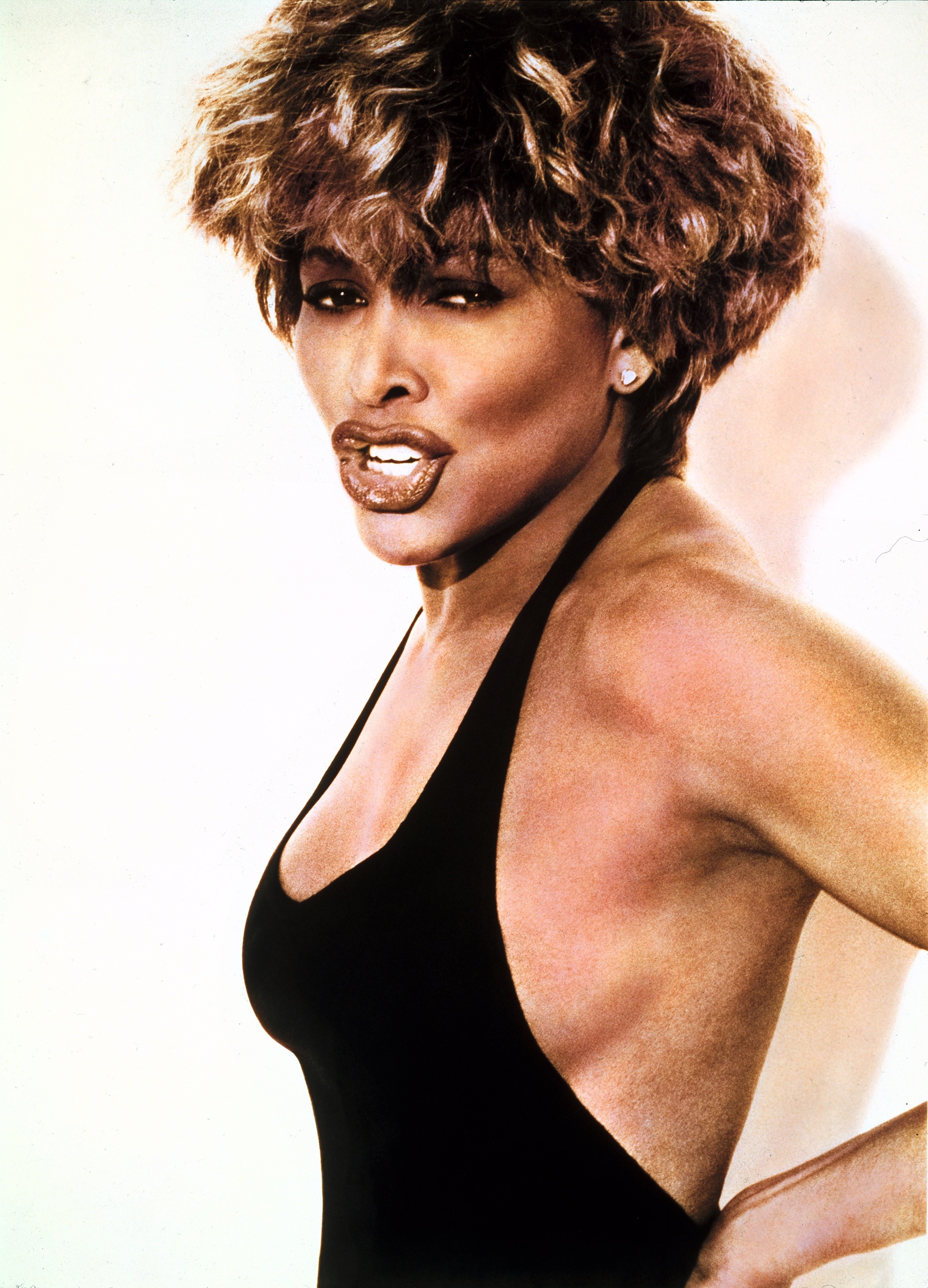 Tina Turner hadn't quite descended into the "Whatever happened to?" category as the 1980s rolled around, but neither was she on the radar of too many rock and R&B fans anymore. Having celebrated her 40th birthday in 1979, she'd been keeping things low-key for a few years after splitting from her husband and performing partner, rhythm 'n' blues pioneer Ike Turner, in 1976. She divorced him two years later; her future was uncertain.
Guitarist and bandleader Ike had given Tina—originally named Anna Mae Bullock—an outlet for her impassioned vocalizing and mesmerizing performances in his band the Kings of Rhythm. Backed by him, a team of ferocious players and the Ikettes vocal group, Tina had already tasted considerable success, scoring such crossover hits as "A Fool in Love," "It's Gonna Work Out Fine," the Phil Spector-produced "River Deep—Mountain High" and the pair's Grammy-winning, million-selling total reimagining of Creedence Clearwater Revival's "Proud Mary," which gave Ike and Tina their signature tune following its rise to #4 on the Billboard chart.
Watch the Ike and Tina Turner Revue perform "Proud Mary" on The Ed Sullivan Show in 1970
Related: Tina Turner died on May 24, 2023, at age 83
[In March 2018, Tina – The Tina Turner Musical opened at London's Aldwych Theatre to rave reviews. The musical opened at Broadway's Lunt-Fontanne Theatre in November 2019 to equal acclaim.]
Ike and Tina had found favor not only with the R&B/soul crowd but with rockers as well—the Rolling Stones recruited what was by then called the Ike and Tina Turner Revue to open for them on their 1969 American tour and the couple became regulars on the rock concert circuit for the next several years: Their 1971 album Live at Carnegie Hall/What You Hear Is What You Get became the best-selling of their career; audiences were especially enthralled by Tina's onstage style, equal parts sensuality and raw, incendiary soul power.
What fans didn't know at the time—but would find out later, in her autobiography, I, Tina—was that Ike had been increasingly abusive to Tina for years, both physically and emotionally. (When confronted with this later, Ike admitted to having slapped and punched his wife but denied beating her.) Married since 1962, Tina had finally had enough by the late '70s; her well-being, she decided, was more important than hitching her career to that of a man who treated her so violently. She was done with him, and if she were to still have a career, it would sort itself out. (Ike Turner died in 2007.)
Related: Tina Turner was honored in 2018 with a Grammy Lifetime Achievement Award
Watch the official video for "What's Love Got to Do With It"
It didn't take long for Tina Turner to find her way back—bigger than ever, unimaginably so. With MTV having launched in 1981, the very visual Tina Turner was a perfect candidate for heavy rotation. She'd eased into her solo career while awaiting the divorce papers, playing smaller Vegas venues to receptive crowds, touring abroad and appearing on TV shows in the States. Still, her recordings weren't doing well at all, so when her new manager advised that she refashion herself as a rock star, as opposed to a traditional soul singer, Tina agreed. High-profile gigs in New York and L.A., including opening dates for the Stones and Rod Stewart, led to a new singles recording deal with Capitol Records (friend David Bowie having nudged the label a bit to make it happen).
Her first release under the new arrangement, a cover of Al Green's "Let's Stay Together," reacquainted fans with the veteran singer, although it peaked only at #26. It was big enough for Capitol to offer Turner an upgrade to her contract though, a three-album deal, the first result of which was Private Dancer, recorded in London and released in June 1984. Wholly of its time, the masterpiece took off quickly, as did the single "What's Love Got to Do With It," written by Terry Britten and Graham Lyle and previously recorded by the British group Bucks Fizz. By September, aided by the ubiquitous video play, Tina Turner had herself her first (and only) #1 single. Two other singles, "Better Be Good to Me" and the album's title track, followed "What's Love…" into the top 10. Private Dancer itself, meanwhile, climbed to #3 on the Billboard album chart, where it lodged for 11 solid weeks, eventually selling over 20 million copies worldwide.
Watch Tina duet with Mick Jagger at Live Aid in 1985
Tina Turner attained a superstardom in the 1980s that far surpassed what she'd achieved with her ex-husband. Her tours were sellouts, and she took home an NAACP Image Award for her role in the film Mad Max Beyond Thunderdome. In 1993, the film What's Love Got to Do With It chronicled her professional rise amidst a very troubled marriage.
There were, of course, many other recordings, videos and sellout tours, until the 2000s, when she began winding down her involvement in the music business (her 50th anniversary tour in 2008 was also her farewell). Turner moved permanently to Switzerland, where she became a citizen in 2013, the same year she married her longtime companion, German music executive Erwin Bach. She published another book, My Love Story: A Memoir, in 2018.
Turner—born on November 26, 1939—will long be remembered as one of the most sensational, daring and courageous women in the world of rock 'n' roll.
She sent a message to her fans on her 80th birthday
She was won every award imaginable, with 12 Grammys, selection to the Rock and Roll Hall of Fame (first with Ike, in 1991, and later as a solo artist in 2021) and a Kennedy Center Honor (2005).
Watch the video for the title track from Private Dancer

Latest posts by Jeff Tamarkin
(see all)