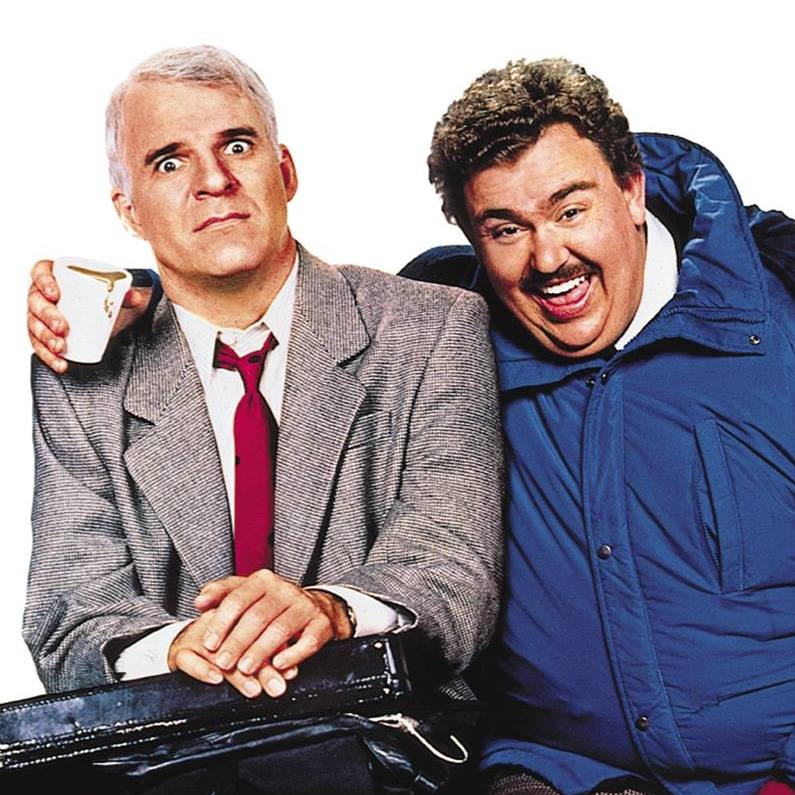 It wouldn't be the holidays without viewing some classic clips from one of the most beloved seasonal comedies of all time, Planes, Trains and Automobiles.
Steve Martin and John Candy star in the humorous (and heart-warming) tale of travel gone awry. Neal Page (Martin) is an uptight ad exec trying to get home to Chicago for Thanksgiving with his family. When rerouted to Wichita, Page reluctantly partners with Del Griffith (Candy), an obnoxious yet lovable salesman. Together, they embark on a cross-country adventure that includes multiple modes of transportation, unbelievable mishaps, intimate motel accommodations, and unforgettable rental car shenanigans.
Watch the original trailer… "Those aren't pillows!"
The setup… "Some coffee? Milk? Soda? Tea?"
"Nothing grinds my gears worse than some chowderhead who doesn't know when to keep his big trap shut."
Things are looking promising…
The film also starred Kevin Bacon, Michael McKean and Laila Robins.
"You're going the wrong way!"
The 1987 holiday adventure is from writer, director, and producer John Hughes (Home Alone, Sixteen Candles, The Breakfast Club).
Major spoiler alert! The heart-warming ending…
Planes, Trains and Automobiles was released on Nov. 25, 1987. Its budget was roughly $15 million. It earned approximately $45 million at the box-office and has become a holiday mainstay for decades. Candy, born Oct. 31, 1950, was 37 years old when the movie was released. He died of a heart attack on March 4, 1994, at age 43.
Martin, born Aug. 14, 1945, was 42 when the film arrived in theaters.
Related: Martin earned a surprise radio hit
A 4K edition of the film arrived on Nov. 22, 2022, for its 35th anniversary, with over an hour of never-before-seen deleted and extended scenes is available to order here.

Latest posts by Best Classic Bands Staff
(see all)