The Doobie Brothers' 'The Captain and Me': Polishing a Diamond
by Mark Leviton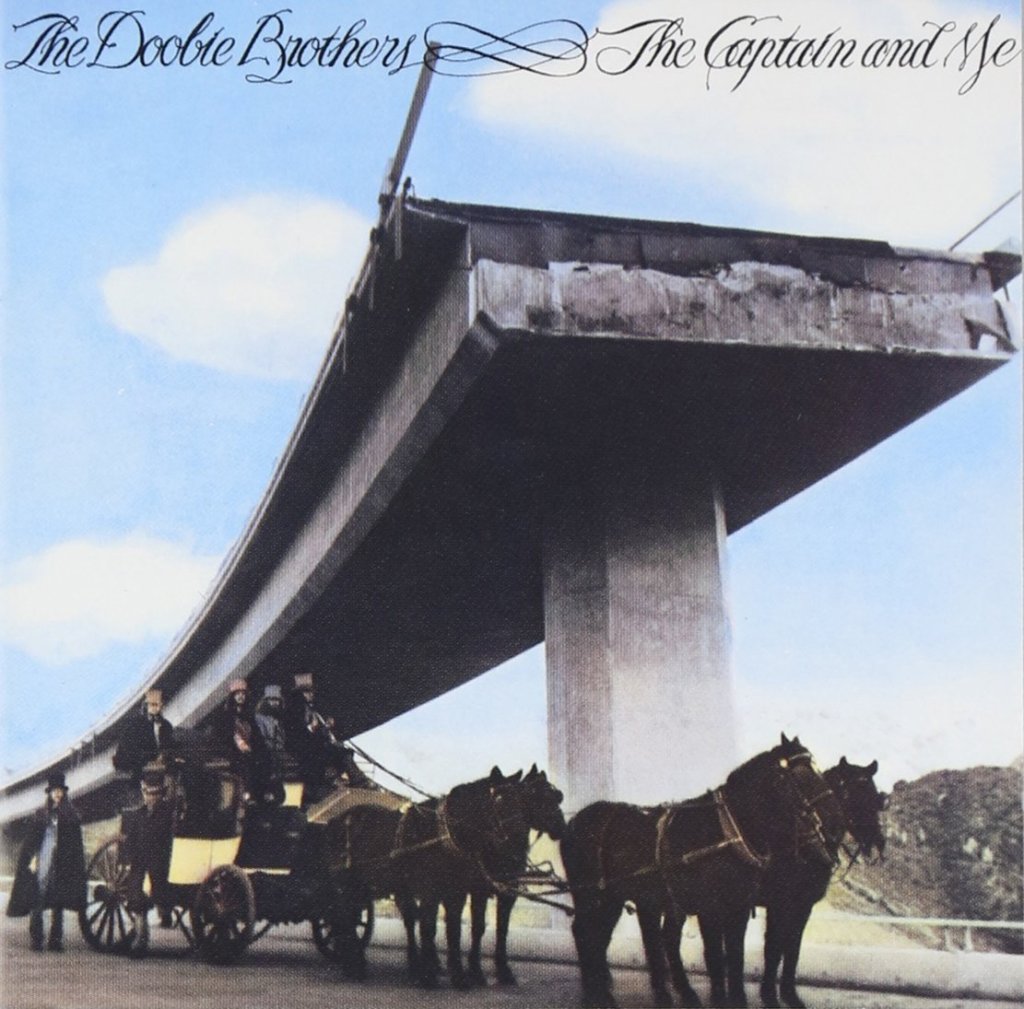 By the time the Doobie Brothers convened to record their third studio album in 1972, the San Jose, California, biker-bar, pot-smoking band had transformed themselves into a much more eclectic and progressive group, reflecting in their own way the transformation of their hometown from agricultural center to a manufacturing and new technology juggernaut. Most of the musical groups that had emerged from San Jose to national prominence in the '60s were nurtured in garages, and played high school, community college and teen center dances: Count Five, People and Syndicate of Sound all managed at best a lone 45 rpm hit single before fading away.
Looking back in 1975, Joel Selvin reported in Rolling Stone that the Doobie Brothers spent the early '70s living on food stamps and playing Northern California dives for as little as $75 a night, despite being signed to the major label Warner Bros. Records. The four-piece hadn't drawn much interest with their recording debut in 1971, but for their sophomore LP Toulouse Street they adjusted the lineup to refocus the sound of their R&B-rock fusion. Drummer John Hartman and guitarists Patrick Simmons and Tom Johnston were joined by the funky Tiran Porter on bass (replacing Dave Shogren) and a second drummer, Michael Hossack.
The rhythm section now jammed out in the style of the double-drumming Allman Brothers Band and Grateful Dead, but with more commercial pop hooks and a sonic polish from WB's in-house producer Ted Templeman. Simmons once described their music as coming "from early soul grooves. James Brown kind of stuff, Steve Cropper…and we played the blues a lot." With several good singers in the band, vocal harmonies became a strong point: "Listen to the Music" and "Jesus Is Just Alright" from Toulouse Street both became hit singles.
In the last months of '72, rushing to keep the momentum going, the band joined Templeman in WB's Amigo studio in North Hollywood with a combination of old and new musical ideas. As the album tracks quickly emerged, there were country-rock, folk, soul, blues and progressive rock elements in the mix, a diversity that even included ARP synthesizers from Malcolm Cecil and Bob Margouleff and strings arranged by Nick DeCaro. A "throwaway" improvisational piece Tom Johnston would lead during live shows became "Long Train Runnin'" when Templeman took a shine to the lyric about "Miss Lucy down along the track." The punchy recording, with its catchy refrain "Without love, where would you be now?" became their first top 10 single upon release in spring 1973.
Related: The story behind "Long Train Runnin'"
On the album, released on March 2, 1973 and named The Captain and Me after its final track, "Long Train Runnin'" is flanked by the opener "Natural Thing" and the LP's eventual second hit single "China Grove," all written and sung by Johnston. "Natural Thing" is a peppy melody, with Johnston's high-pitched vocal buttressed by harmonies from Simmons and Porter. The guitar sounds are engineered to pop out, with the twin guitar break midway simple but effective. The subtle synthesizer parts approximate a horn section. The twin drumming/percussion provides a lot of power.
This is the quintessential Doobie Brothers sound that Richard Cromelin of The Los Angeles Times praised after seeing a show on their tour to support The Captain and Me: "an explosive, incredibly tight display of powerful, uncomplicated, distinctive rock 'n' roll; rhythmic, compact music with nary a loose end and cushioned by a refreshing, acoustically oriented fullness."
"China Grove" starts with an upbeat, choppy guitar riff from Johnston, with guest Bill Payne of Little Feat on piano riding along. The guitar sound, with echo and fuzz effect, is another example of the professionalism of engineer Don Landee and producer Templeman meshing with Johnston's expertise. Every element shines, without any sense of sterility. This track absolutely jumps toward the listener on both AM and FM airwaves. (Five years later, Templeman and Landee polished another rough diamond, Van Halen, in a similar way.)
"Dark Eyed Cajun Woman" begins with an airy, beautiful guitar-bass-drums combination, with Payne's electric piano quickly entering. Johnston's clear and strong vocal is one of his best, and the layered backing harmonies angelically float in the mix. Halfway through, DeCaro's strings accompany a Johnston solo that nods at B.B. King's "The Thrill is Gone," and comes back for a few more choruses to conclude the track.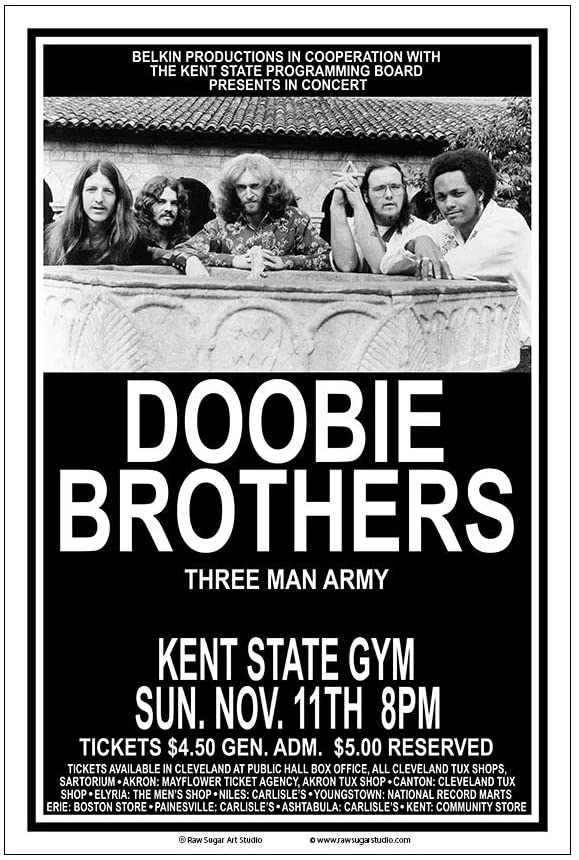 Johnston once explained why so many listeners thought the band was from the American South: "Maybe it's because a lot of my folks are from the South. The South's real colorful, it's easy to write songs about the South, there's always something you can latch onto, I don't care what area. The imagery in the South is kind of grand and yet, at the same time, folksy."
Simmons' delicate acoustic guitar leads off his showcase "Clear as the Driven Snow" at the end of the first LP side. His fingerpicking recalls the British master Davey Graham (and Graham's acolyte Jimmy Page). Cecil and Margouleff add synthesizer once more. The track goes through several mood and time signature changes, and gives plenty of room to the very active Porter, and the drummers, in the most prog-rock sections. Johnston's electric solo in the final minutes is terrific, making one wonder why his name doesn't come up more often when lists of great guitarists are compiled.
The hard-rocking group composition "Without You" kicks side two into high gear. It's a performance in the vein of contemporary tracks by the Allmans, Lynyrd Skynyrd and Marshall Tucker Band: nothing very fancy, just mainstream rock with a soulful edge. Johnston and Simmons share the lead vocal, and Payne is on organ. There's a false ending at 3:15, and a coda that suggests The Who, especially in the Moon-like drumming.
Simmons' "South City Midnight Lady," the longest track on the album, is next. A mostly acoustic ballad, it benefits from Payne's piano, the string arrangement, and the pedal steel guitar of Jeff "Skunk" Baxter, who would become a full-time Doobie Brother in 1974 upon his exit from Steely Dan. All in all, the track's got a definite Eagles/Jackson Browne feel about it.
The following "Evil Woman" starts with a riff that's like an inverted version of the one that begins Cream's "Badge." It's a very conventional rocker that's well-played but doesn't have much to recommend it as a song.
The short fingerpicked instrumental "Busted Down at O'Connelly Corners" leads into Johnston's "Ukiah," named for a bucolic town in Mendocino County, north of San Francisco. The lyrics show the group's hippies-back-to-the-land side: "People rushin' everywhere/If they'd only slow down once/They might find something there/Green trees and timber land/People workin' with their hands."
The title track completes the album with a Johnston-written song that points forward to one of the Doobies' future hits, "Black Water." Group harmony vocals are given prominence, singing the verses and chorus, with Johnston interjecting a single vocal line here and there. Simmons adds banjo; conga and timbales can be heard in the percussion tracks. It's a very mellow, pastoral recording that ends the album with the sonic equivalent of a smile.
The Captain and Me went platinum, and the band became firmly established on AM and FM stations for the duration. With numerous personnel changes over the years, including one very successful era with Michael McDonald as their lead singer on hits like "What a Fool Believes" and "Minute By Minute," they've stayed active except for a hiatus from 1983-1988. They've racked up a couple dozen Hot 100 chart hits, have sold upwards of 40 million albums, and were finally inducted into the Rock and Roll Hall of Fame in 2020.
Watch a video montage for "Long Train Runnin'"
Related: Our interview with Patrick Simmons and Tom Johnston
The band is continuing its 50th anniversary tour in 2023. Tickets are available at Ticketmaster.com and here.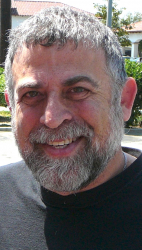 Latest posts by Mark Leviton
(see all)