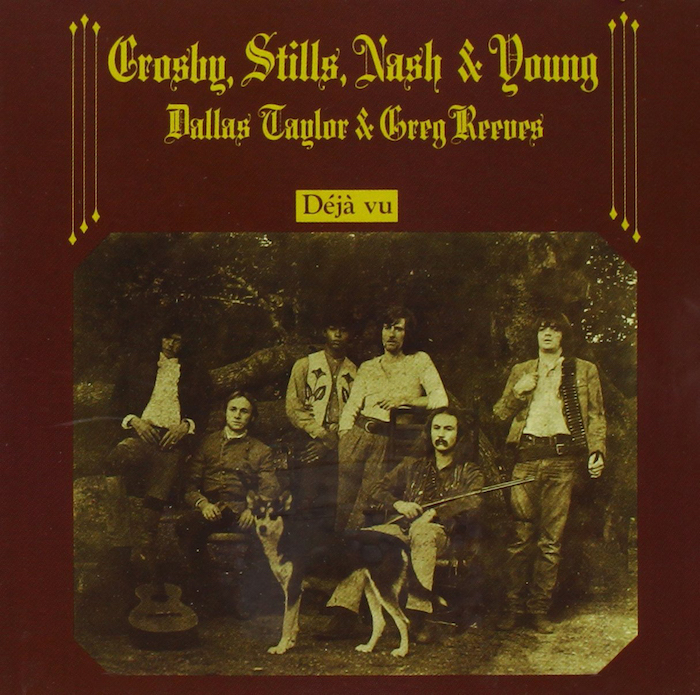 It's been as contentious a Presidential race as any of us has ever witnessed, made even worse with social media platforms that have emboldened voters to attack the opposition in ways unimaginable a generation ago. In the weeks leading up to the 2020 election, many feature film alums have organized streamed, live reunions to support candidates in hotly contested state elections. In September, the cast of 1987's The Princess Bride raised over $4 million in Wisconsin. Most of the surviving cast of the '70s sitcom Happy Days did the same on Oct. 25 in Wisconsin, where the series was set. (Noticeably absent was Scott Baio, who is known to be a supporter of Pres. Trump.) On Oct. 14, most of the principal cast of 1984's This is Spinal Tap reunited on behalf of the Pennsylvania Democratic party.
Ask classic rock fans of a certain age (i.e., north of, say, 50) if there's one musical group they would like to see reunite on behalf of Democrats and chances are Crosby, Stills, Nash and Young would be at or near the very top of the list. Graham Nash says that won't be happening. "I can't say that it would never happen again, but it's certainly not happening now," he told the Washington Post in an Oct. 16 interview.
There is, however, exciting news with regard to a 50th anniversary edition of the group's 1970 album, Déjà Vu. The LP, which arrived on March 11 of that year, is being significantly expanded into five- or six-CD set for release "in about two months." That news also comes from Nash, CSNY's de facto archivist, who said, "it will have a lot of stuff that people have never heard before. We found that the master tapes… are still fresh."
The 50th Anniversary edition, announced on March 17, 2021, arrives May 14.
Listen to the previously unreleased demo version of "Birds" from the collection
All four members have been in the news in the past few weeks.
David Crosby is far and away the most active of the four when it comes to social media. On Twitter, his platform of choice, he tweets scores of times a day, often surpassing even the current resident of the White House, Donald Trump.
Croz regularly interacts with his Twitter followers and others. He's the only one of the four to speak publicly about wanting to reunite. On Oct. 22, @80SNESMITH asked him, "So you're implying that you're willing to have a reunion if the others are as well?" To which Crosby replied, "I have always been and still am willing to do CSNY… as almost everybody on here knows."
At the DNC convention in August, Stephen Stills performed a cover of his classic Buffalo Springfield protest anthem from 1966, with Billy Porter. "For What It's Worth (Something Happening Here Remix)" was released on Oct. 6. "(The song) was written at a time when social media was called the transistor radio, which played an important role in many historical cultural evolutions and revolutions," says Stills. "Music has always been a powerful form of communication, and through this irrepressible international language we can continue to deliver the message to inspire positive change."
On Friday, Oct. 23, Stills will be performing with many other stars at the Tom Petty 70th Birthday Bash, which will be streamed on Petty's website.
This week, Nash said, "As an artist and as an American citizen for over 40 years, I feel it's important to use my voice any way I can. All elections are important, but none so much as this one. Four years ago, 48 percent of the people who were registered to vote didn't show up."
On Oct. 21, he released the song, "Vote," which he first wrote 25 years ago but never recorded.
As for Young, he made news over the summer when he protested the use of his songs like "Rockin' in the Free World" at Trump campaign rallies. When their use persisted, he announced that he had filed a lawsuit against the campaign.
Since then, he's announced many more releases from his vast archives, including a massive Archives Volume II: 1972-1976, an edition so limited (3,000 copies worldwide), that it sold out in just two days. His social media is reserved mostly to his Neil Young Archives website.
Related: Our Album Rewind of CSNY's Déjà Vu
(Fans will also want to know whether another 2021 deluxe edition will be made of their 1971 double live LP, 4 Way Street.)

Latest posts by Best Classic Bands Staff
(see all)