Carlos Santana, the groundbreaking guitarist who expanded rock music with Latin, jazz and Afro-Cuban styles with such songs as "Evil Ways," "Soul Sacrifice," "Oye Como Va" and "Black Magic Woman," has cancelled all of his December 2021 dates due to an "unscheduled heart procedure." The 74-year-old's band was scheduled to resume an ongoing residency at the House of Blues in Las Vegas on Wednesday, December 1. Their most recent run there had concluded on Nov. 14 with a 21-song set.
In a statement, Santana acknowledged rumors that had been showing up on social media in the past few days. On Saturday, Nov. 27, his wife, Cynthia, took him to the hospital. Choosing his words carefully in the video message, Santana said, "I had this thing happening in my chest. When we went there, we found out that we needed to take care of it. So, I am. I'm going to be taking time out for a little bit to make sure that I replenish and I rest, and catch up with my health so that when I play for you, I play like I'm used to. Thank you for your caring."
His most recent album, Blessings and Miracles, was released on Oct. 15, and featured a collaboration with Steve Winwood, as well as a reunion with Rob Thomas who sang on the 1999 Santana smash, "Smooth."
Carlos Santana was born in Autlán de Navarro in the Mexican state of Jalisco on July 20, 1947. Named in full Carlos Augusto Alves Santana, he was preceded by a long paternal line of musicians. His mariachi violinist father started teaching him that instrument at age 5, but it was the guitar that he took to three years later around the time his family moved to Tijuana in 1955.
He performed with his father on the street and played in strip bars as a youngster in the border town. His early influences included blues guitarists B.B. King, John Lee Hooker and T-Bone Walker and rock 'n' roll acts like Ritchie Valens and Little Richard.
In the early 1960s his family moved to San Francisco, where Carlos learned English and graduated from Mission High School. He became a naturalized American citizen in 1965, and worked as a dishwasher and played as a street musician prior to forming the Santana Blues Band in 1966.
Related: Santana's musician brother, Jorge, died in 2020
Three years later, with the group's name shortened to Santana, his band became one of the breakout acts at the 1969 Woodstock Festival, releasing its debut album later that month, which yielded the Top 10 pop single "Evil Ways."
Related: Our interview with Carlos Santana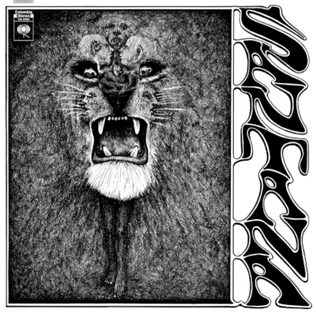 Santana's self-titled debut album, released just after the Woodstock festival, rose to #4 on the U.S. album chart. The follow-up, 1970's Abraxas and 1971's Santana III, both reached #1. To date, Santana has sold more than 100 million albums worldwide and won countless awards. He was inducted into the Rock and Roll Hall of Fame in 1998.
Related: Our Album Rewind of 1970's Abraxas
Santana's Supernatural album is his most successful commercially. The 1999 release included the hit "Smooth" (with vocals by Rob Thomas), which spent 12 weeks on top of the U.S. pop singles chart. The follow-up, "Maria Maria," also reached #1, the band's only two chart-toppers of their lengthy career. Their success made Supernatural a runaway smash with worldwide sales of a reported 30 million copies, earning eight Grammy Awards in the process, including the prestigious Album of the Year.
In 2016, Santana reunited the early '70s lineup of Carlos Santana (guitar, vocals), Gregg Rolie (keyboards, lead vocals), Neal Schon (guitar, vocals), Michael Carabello (percussion) and Michael Shrieve (drums) to record a new studio album Santana IV, marking the first time in 45 years – since 1971's multi-platinum classic Santana III – that the classic rock quintet had recorded together.
Related: Review of Santana IV
Besides the extended House of Blues residency which is scheduled to continue on and off through May, Santana have a 2022 tour with Earth, Wind & Fire that was originally planned for 2020 prior to the pandemic.
If you're a new Best Classic Bands reader, we'd be grateful if you would Like our Facebook page and/or bookmark our Home page.
Watch Santana perform their cover of the Zombies' "She's Not There" and more, at the House of Blues in November 2021

Latest posts by Best Classic Bands Staff
(see all)