Santana's 'Abraxas': Post-Woodstock Latin Magic
by Mark Leviton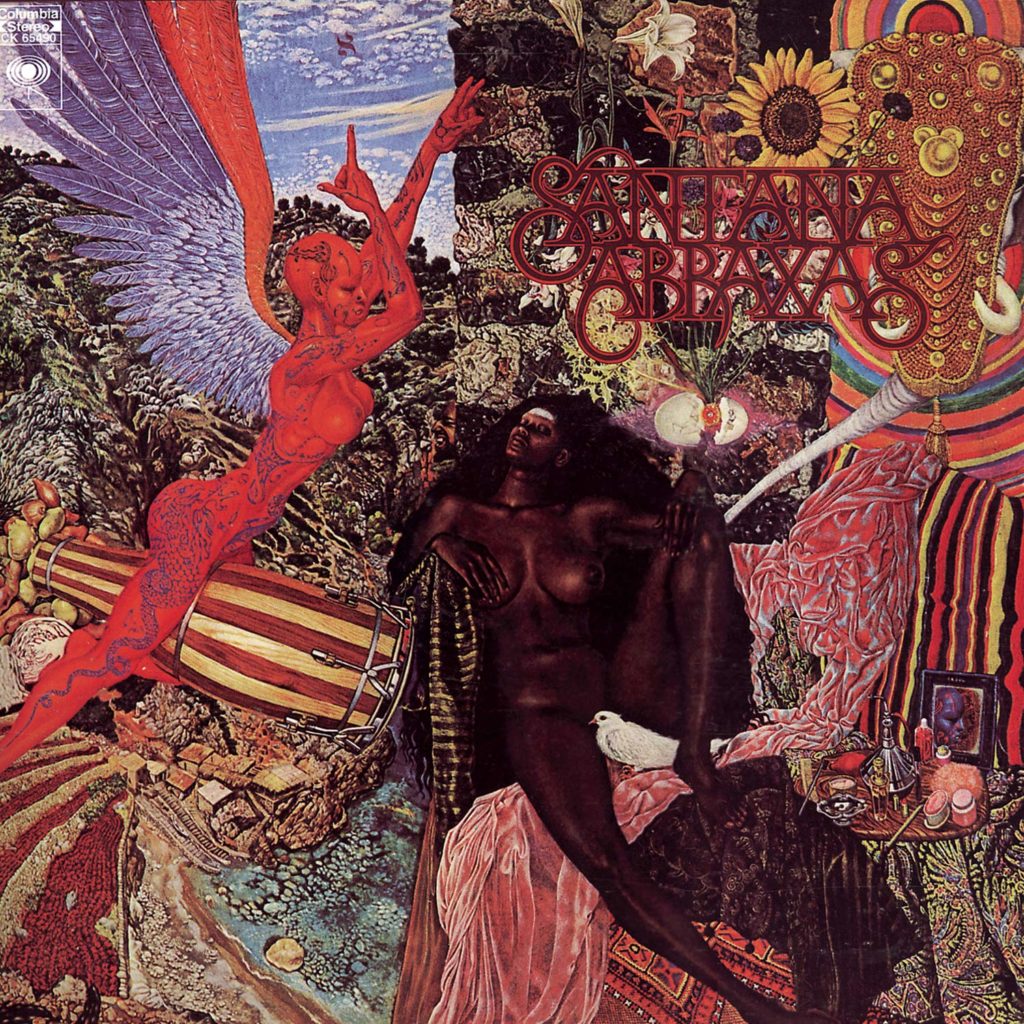 When Carlos Santana and his band walked on stage at 2 p.m. Aug. 16, 1969, at the Woodstock Music Festival, they were virtually unknown outside the San Francisco Bay Area and—other than the Atlantic City Pop Festival a couple of weeks earlier—had never played for a crowd even one percent as large as that gathered in Bethel, N.Y. They had recorded, but not yet released, their first album for Columbia Records, and were on the performance schedule that afternoon only at the insistence of concert promoter Bill Graham, who was also their manager. Before their flight cross-country, Graham had told them the concert would make them famous; Carlos says he responded, "Bill, we're from the Mission [the Latino district of downtown S.F.]. We don't buy into that rock star thing."
High on mescaline and hallucinating wildly, Carlos says he kept silently praying, "Just help me stay in tune and on time," during their 45-minute set. Santana blew away the crowd, and when the rest of the country got to see them perform "Soul Sacrifice" in the Woodstock film upon its release in spring 1970, their debut album, already selling well powered by their hit single "Evil Ways," hit #4 on Billboard's Top Albums chart. They'd come a long way from their formation in 1966 as the Santana Blues Band, when Graham's rival promoter Chet Helms advised Carlos to keep his job as a dishwasher, because Latin-tinged rock was a one-way ticket to nowhere.
When it came to recording their second album, eventually titled Abraxas after a quote from novelist Herman Hesse, they wanted to expend more effort, and make a better-sounding record, than their somewhat rushed debut, which took only two weeks of studio time. "All the material we played on the first album," Santana says, "we were playing for three or four years already, so all of a sudden we had to go hunt for or create new songs." Keyboardist Gregg Rolie and Carlos had gotten friendly with Fleetwood Mac's main man Peter Green; Rolie claims he bugged Carlos for a year to record Green's already well-known song "Black Magic Woman." It turned out to be their biggest hit to date when edited down to 3:16 for single release (the Abraxas version was part of a medley with jazz guitarist Gabor Szabo's "Gypsy Queen").
Working with veteran recording engineer Fred Catero at Wally Heider Recording Studio in San Francisco, Santana (Carlos, Rolie, bassist David Brown, drummer Michael Shrieve and percussionists Jose "Chepito" Areas and Michael Carabello) achieved their goals. The opening instrumental "Singing Winds, Crying Beasts" announces immediately that conga drums, timbales and dramatic cymbal work would underpin the bluesy keyboard, guitar and bass work, and that vocals would be minimal in this unusual Latin band. Another of the album's stellar instrumentals, "Samba Pa Ti," is quintessential Santana, a slow-burning, sensual jam featuring Carlos' expressive guitar. Carefully controlling his sustain and feedback, Carlos manages to filter blues artists like B.B. King through the psychedelic experimentation of players like John Cipollina and Eric Clapton, and yet remain wholly unique.
The infectious "Oye Como Va," a composition from the Latino big-band veteran Tito Puente, followed "Black Magic Woman" into the Billboard top 20, filling dancefloors nationwide, and "Incident at Neshabur," co-written by Carlos and pianist Alberto Gianquinto, points clearly to Carlos' burgeoning interest in the "jazz-fusion" movement (which was to have profound implications for Santana's future). Rolie, playing the Hammond B-3 organ, loved its "time changes, colors and things that musically were very sophisticated," likening it to the work of one of his keyboard idols, Horace Silver.
Rolie sings his own originals "Hope You're Feeling Better" and "Mother's Daughter," both more conventional organ-driven blues-rock that nonetheless give Carlos and the percussionists some fiery solo time.
Related: Our interview with Santana's Gregg Rolie
Released on Sept. 23, 1970, the Abraxas LP was wrapped in a truly striking cover, the 1961 painting "Annunciation" by German artist Mati Klarwein, which seemed custom-made for Santana when Carlos spotted it in an art gallery (Mati also supplied the iconic artwork for Miles Davis' Bitches Brew earlier in 1970). Abraxas quickly went to #1 on the album charts, and was certified Gold by the RIAA on Oct. 20. It stayed in the Top 100 for nearly two years and sold several million copies. A 1998 CD reissue added some excellent live recordings from the Royal Albert Hall in April 1970.
Related: What were the other #1 albums of 1970?
The "classic" Santana personnel lineup only lasted one more album before Carlos reconfigured the group, but they came together again for a new album and series of live dates in 2016 with none of their power diminished. A perennial "seeker" with a sunny, spiritual disposition, Carlos Santana continues to make extraordinary music to this day—he continues to tour, and shows no signs of retiring.
Watch a 1970 live performance of"Black Magic Woman"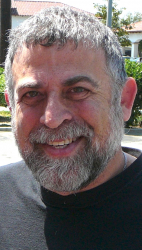 Latest posts by Mark Leviton
(see all)