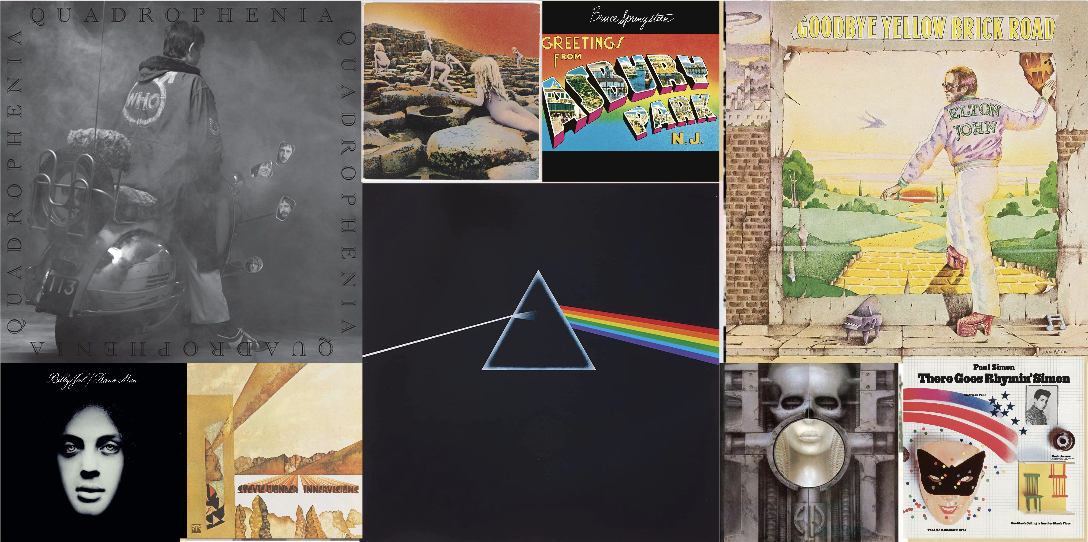 At the top of our survey of the music of 1972, we noted, "By the start of 1972, the major artists and styles of the '60s were beginning to give way to new names that would come to dominate the still-unfolding decade." That trend picked up steam in 1973, as pop music styles diversified even more and the '70s truly forged its own identity.
While some '60s superstars hung on (the individual Beatles, in particular; the Rolling Stones; several classic Motown acts), our 1973 timeline is devoid of many of the others. New names are poking through, artists who will become part of the permanent fabric of our musical culture:  This year saw debut albums from Bruce Springsteen, Aerosmith, Queen and several others. Some we'd been introduced to in the past few years were now established superstars (David Bowie, Elton John).
In 1973, Kiss and AC/DC played their first concerts—if that isn't a sign that the '70s were going to be different, we don't know what was!
And, oh yeah, a band that had started out several years earlier in London with a psychedelic approach did some fine-tuning and cooked up an album called The Dark Side of the Moon. You may have heard of it.
New styles of music also began to assert themselves, including reggae and what would come to be called hip-hop, while genres such as prog, heavy metal/hard rock and Southern Rock were falling into place. Even the first stirrings of punk were present, as the New York Dolls and others stripped things down and channeled their power into short, fast, fun tunes. The singer-songwriter revolution, too, grew in popularity.
For this survey, we've turned back the clock 50 years and compiled a timeline of the year's top events (including album releases) in rock and related music. Then we've listed the bands that formed during that year, and those that called it quits. Finally, we've compiled a list of the year's top singles. Looking at it all now, we have to admit that we were all very lucky to have this music in our lives—and we still are!
Jan. 5—Aerosmith releases their self-titled debut album; on the same day, Bruce Springsteen releases his debut LP, Greetings from Asbury Park, N.J.
Jan. 8—Yoko Ono releases Approximately Infinite Universe; the Beach Boys release Holland
Jan. 12—Deep Purple releases Who Do We Think We Are
Jan. 14–Elvis Presley's Aloha From Hawaii Via Satellite television special is broadcast
Jan. 16—Gospel singer Clara Ward dies
Jan. 18—The Rolling Stones perform a benefit concert at the L.A. Forum for victims of a Nicaragua earthquake; it raises more than $350,000 and Mick Jagger kicks in an additional $150,000
Jan. 19—The Bee Gees release Life in a Tin Can
Jan. 21—The Rolling Stones open a Pacific tour of Hawaii, Australia and New Zealand in Honolulu
Jan. 23—Rick Wakeman releases The Six Wives of Henry VIII
Jan. 25—Little Feat release Dixie Chicken; the Kinks release The Great Lost Kinks Album
Related: Our Album Rewind of Little Feat's Dixie Chicken
Jan. 26—Elton John releases Don't Shoot Me I'm Only the Piano Player
Jan. 28—T. Rex releases Tanx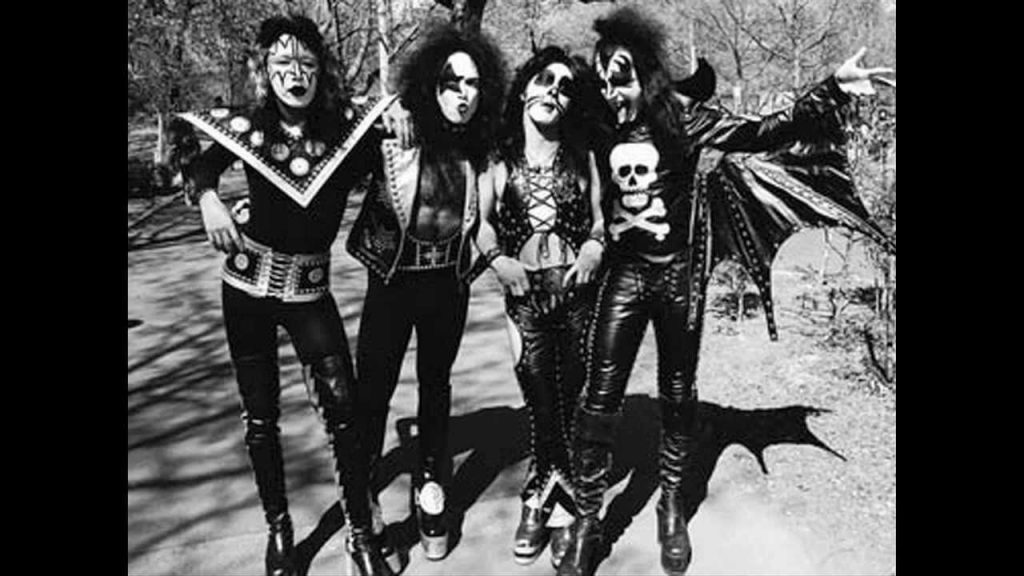 Jan. 30—Kiss (at right) performs their first concert, at the Coventry Club in Queens, New York
Jan ?—These albums were also released this month: Derek and the Dominos' In Concert; Gram Parsons' GP; Al Kooper's Naked Songs; Bob Seger's Back in '72;  Free's Heartbreaker; Elvis Presley's Separate Ways; Ike and Tina Turner's Let Me Touch Your Mind; July Collins' True Stories and Other Dreams; the Guess Who's Artificial Paradise
Feb. 2—The Midnight Special, a music variety program, premieres on NBC-TV
Related: Remembering The Midnight Special
Feb. 4—Elvis Presley releases Aloha from Hawaii Via Satellite
Feb. 7—The Stooges release Raw Power
Feb. 11—Blue Öyster Cult releases Tyranny and Mutation
Feb. 18—The King Biscuit Flower Hour, a radio program featuring live music, premieres; its first guests are Blood, Sweat and Tears, the Mahavishnu Orchestra, and newcomer Bruce Springsteen; also on this day, Rory Gallagher releases Blueprint
Feb. 25—Dr. John releases In the Right Place
Feb. 26—Alice Cooper releases Billion Dollar Babies
Feb. 28—Camel releases their self-titled debut LP
Feb. ?—These albums were also released this month: Grin's All Out; Atlanta Rhythm Section's Back Up Against the Wall; The Best of Mountain; James Brown's Black Caesar; Dusty Springfield's Cameo; the self-titled album from the Temptations' David Ruffin; Fairport Convention's Rosie; Traffic's Shoot Out at the Fantasy Factory; John Martyn's Solid Air
March 1—Pink Floyd releases The Dark Side of the Moon; it will ultimately spend 962 weeks on the Billboard LPs chart; also on this day, John Cale releases Paris 1919 and Todd Rundgren releases A Wizard, A True Star
March 2—Electric Light Orchestra releases ELO 2; The Doobie Brothers release The Captain and Me
March 3—Grammy awards are won by George Harrison, America, Harry Nilsson, Helen Reddy, Billy Preston, Isaac Hayes, Aretha Franklin, the Temptations and Muddy Waters
March 5—Jimi Hendrix's former manager Mike Jeffery dies in a plane crash
March 6—Tom Waits releases Closing Time
March 6—John Lennon's U.S. visa extension is canceled by the Immigration Department; he would finally win his case to stay in 1976
March 7—The Byrds release their self-titled reunion album
Related: More about that Byrds reunion album 
March 8—Ron "Pigpen" McKernan,  Grateful Dead keyboardist/singer, dies at 27
March 9—Canned Heat releases The New Age
March 23—Roxy Music releases For Your Pleasure; King Crimson releases Larks' Tongue in Aspic
March 26—Beck, Bogert & Appice release their self-titled LP; ABBA releases Ring Ring
March 28—Led Zeppelin releases Houses of the Holy
March 29—The Mahavishnu Orchestra release Birds of Fire
March 30—Herbie Hancock releases Sextant
March 31—Faces release Ooh La La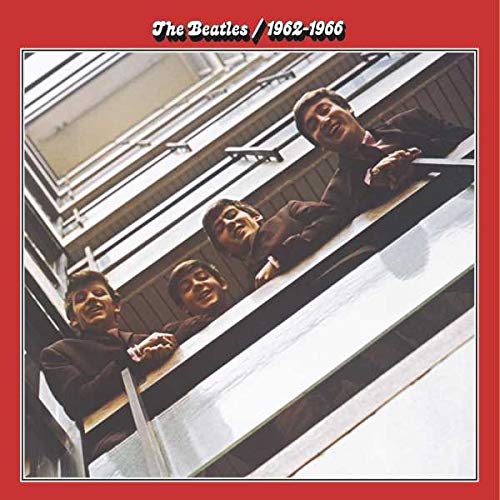 March ?—These albums were also released this month: Tangerine Dream's Atem; Donovan's Cosmic Wheels; Procol Harum's Grand Hotel; Judee Sill's Heart Food; Argent's In Deep; Leo Kottke's My Feet Are Smiling;  Gladys Knight and the Pips' Neither One of Us; Fleetwood Mac's Penguin;  Black Oak Arkansas' Raunch 'n' Roll Live; Foghat's Rock and Roll; Joan Baez's Where Are You Now, My Son?, Johnny Winter's Still Alive and Well
April 1—Leonard Cohen releases Live Songs
April 2—Capitol Records issues the compilation albums The Beatles 1962-1966 and The Beatles 1967-1970
April 12—The J. Geils Band releases Bloodshot
April 13—David Bowie releases Aladdin Sane; Bob Marley and the Wailers release Catch a Fire; Michael Jackson releases Music & Me
April 16—Paul McCartney's first solo TV special, James Paul McCartney, airs on ABC. His group Wings performs on the show
April 17—Eagles release Desperado
April 20—Roger Daltrey releases Daltrey, his debut solo LP
April 23—Manassas releases Down the Road
April 20—Paul McCartney and Wings release Red Rose Speedway
April ?—These albums were also released this month: John Fogerty's solo debut, The Blue Ridge Rangers; Al Green's Call Me; Seals and Crofts' Diamond Girl; Humble Pie's Eat It; Arlo Guthrie's Last of the Brooklyn Cowboys; the Marshall Tucker Band releases their self-titled debut; Jefferson Airplane releases Thirty Seconds Over Winterland; Uriah Heep releases Live
Related: Our Album Rewind of John Fogerty's The Blue RIdge Rangers
May 4—Led Zeppelin launches a U.S. tour that will run through the end of July
May 5—Paul Simon releases There Goes Rhymin' Simon; Nazareth releases Razamanaz
May 11—Hawkwind releases Space Ritual; Wishbone Ash releases Wishbone Four
May 16—Carpenters release Now & Then
May 17—Bachman-Turner Overdrive releases their self-titled debut album
May 18—The compilation History of the Byrds is released; Yes releases Yessongs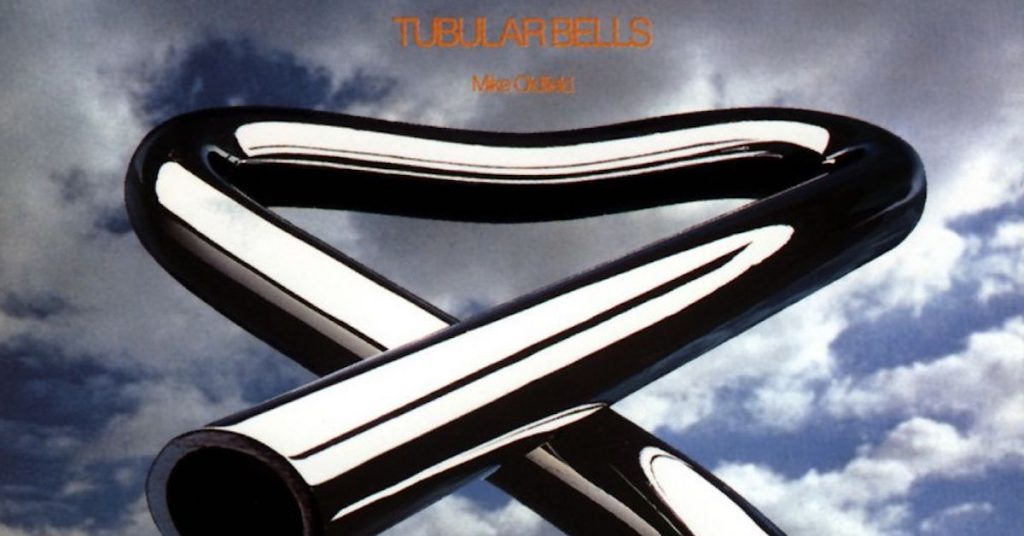 May 25—Mike Oldfield's Tubular Bells is released, the first album on the new Virgin Records; Gong releases Flying Teapot
May ?—Rob Halford joins Judas Priest
May 30—George Harrison releases Living in the Material World
May ?—These albums were also released this month: Scott Walker's Any Day Now; Kevin Ayers' Bananamour; Commander Cody and His Lost Planet Airmen's Country Casanova; Eddie Kendricks of the Temptations' self-titled LP; Earth, Wind & Fire's Head to the Sky; Charlie Daniels' Honey in the Rock; the Pointer Sisters' self-titled debut; Tower of Power's self-titled third LP; John Entwistle's Rigor Mortis Sets In; Spooky Tooth's You Broke My Heart So I Busted Your Jaw
June 1—Gary Glitter releases Touch Me
June 4—Ronnie Lane plays his last show with Faces; also on this day, Murry Wilson, father of three Beach Boys, dies; and Jimmy Buffett releases A White Sport Coat and a Pink Crustacean
June 8—Bobby Womack releases Facts of Life
June 11—Willie Nelson releases Shotgun Willie
June 15—Manfred Mann's Earth Band releases Messin'
June 18—Donny Hathaway releases Extension of a Man; Joe Walsh releases The Smoker You Drink, the Player You Get
June 19—Smokey Robinson releases Smokey
June 22—Diana Ross releases Touch Me in the Morning
June 25—Chicago VI is released; also out on this day is Waylon Jennings' Honky Tonk Heroes
June 29—The Scorpions play their first gig with guitarist Uli Roth
June 30—Ian Gillan and Roger Glover quit Deep Purple; Sly and the Family Stone release Fresh
June ?—These albums were also released this month: The Guess Who's #10; Carole King's Fantasy; John Denver's Farewell Andromeda; Harry Nilsson's A Little Touch of Schmilsson in the Night; Roger McGuinn's self-titled solo debut
Related: The #1 albums of 1973
July 1—Jim Croce's Life and Times is released; Styx II is released
July 3—David Bowie announces the retirement of his Ziggy Stardust character during a concert at London's Hammersmith Odeon
July 6—Jethro Tull releases Passion Play
July 7—Barry Manilow releases his self-titled debut LP
July 9—Funkadelic releases Cosmic Slop
July 12—The self-titled Elvis LP is released
July 13—Queen releases their self-titled debut album; also on this day, the Everly Brothers break up their act onstage after a fight; Bob Dylan releases the soundtrack to Pat Garrett & Billy the Kid; History of the Grateful Dead, Volume One (Bear's Choice) is released
July 15—Clarence White, Byrds guitarist, dies at 29; Grand Funk Railroad releases We're an American Band
July 18—Rufus releases their self-titled debut LP
July 20—Genesis Live is released; also out on this day: Love Devotion Surrender by Carlos Santana and John McLaughlin; Mott the Hoople's Mott is also released
July 22—Rufus Wainwright is born
July 25—Cat Stevens releases Foreigner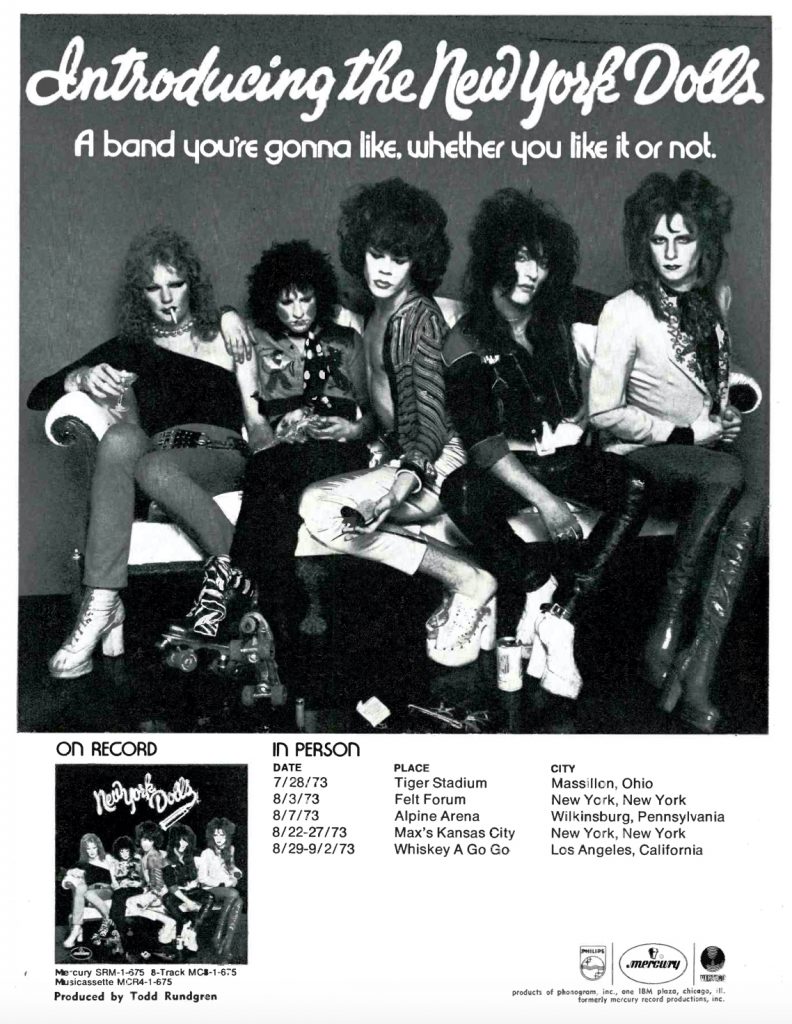 July 27—The self-titled debut album by the New York Dolls is released
July 28—A concert at a raceway outside of Watkins Glen, N.Y., featuring the Grateful Dead, the Allman Brothers Band and The Band, draws more than 600,000, a larger audience than Woodstock had boasted
July?—These albums were also released this month: The Amboy Dukes' Call of the Wild; the self-titled debut by 10cc; Steely Dan's Countdown to Ecstasy; Golden Earring's Moontan; West, Bruce & Laing's Whatever Turns You On; the self-titled compilation by The Sweet; and Janis Joplin's Greatest Hits
Related: Our Album Rewind of Countdown to Ecstasy
Aug. 1—Robert Flack releases Killing Me Softly
Aug. 3—Stevie Wonder releases Innervisions; three days later, Wonder is seriously injured in a car accident
Aug. 6—Blues singer Memphis Minnie dies
Aug 7—LaBelle releases Pressure Cookin'; the Isley Brothers release 3+3
Aug. 8—Future Creed singer Scott Stapp is born
Aug. 10—The Rod Stewart compilation Sing it Again Rod is released
Aug. 11—At a party in the Bronx, DJ Kool Herc introduces techniques that would coalesce as hip-hop in years to come
Aug. 13—Lynyrd Skynyrd releases (Pronounced 'Lĕh-'nérd 'Skin-'nérd), their debut album
Aug. 17—Temptations member Paul Williams takes his own life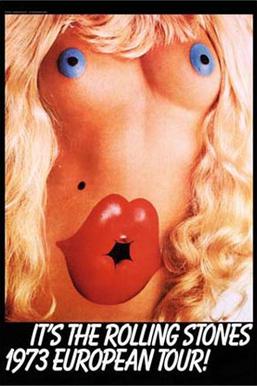 Aug. 28—Marvin Gaye releases Let's Get It On
Aug. 31—The Rolling Stones release Goats Head Soup; the following day, the Stones open a European tour in Vienna
Aug. ?—These albums were also released this month: Van Morrison's Hard Nose the Highway; Maria Muldaur's self-titled solo debut; the Allman Brothers Band's Brothers and Sisters; Chuck Berry's Bio; the self-titled LP by the Chi-Lites; Brownsville Station's Yeah!; Chicken Shack's Unlucky Boy; Henry Cow's Legend; War's Deliver the Word; Roy Wood's Boulders; Blood, Sweat & Tears' No Sweat; Can's Future Days; Ian Matthews' Valley Hi; and 41 Original Hits from the Soundtrack of American Graffiti
Related: Our Album Rewind of the Allmans' Brothers and Sisters
Sept. 1—The James Gang release Bang; Gilbert O'Sullivan releases I'm a Writer, Not a Fighter
Sept. 3—Uriah Heep releases Sweet Freedom; Johnny Cash and June Carter Cash release Johnny Cash and His Woman
Sept. 7—Frank Zappa releases Over-Nite Sensation
Sept. 10—Eric Clapton's Rainbow Concert is released; Raspberries release Side 3
Sept. 11—Art Garfunkel releases Angel Clare; Bruce Springsteen releases The Wild, the Innocent and the E Street Shuffle
Sept. 15—Poco releases Crazy Eyes
Sept. 19—Gram Parsons, formerly of the Byrds and the Flying Burrito Brothers, dies at 26
Sept. 20—Singer-songwriter Jim Croce dies in a plane crash in Louisiana; also on this date, jazz saxophonist Ben Webster dies
Related: Jim Croce: What might have been
Sept. 21—Billy Preston releases Everybody Likes Some Kind of Music; Gentle Giant releases In a Glass House; Thin Lizzy releases Vagabonds of the Western World
Sept. 23—Black Oak Arkansas releases High on the Hog
Sept. 24—Roy Orbison releases Milestones
Sept. 27—Don Kirshner's Rock Concert premieres on TV with a live concert by the Rolling Stones
Watch Billy Joel on Don Kirshner's Rock Concert in 1973
Sept. 28—Status Quo releases Hello!; Slade releases Sladest
Sept. ?—These albums were also released this month: Cass Elliot's Don't Call Me Mama Anymore; Ohio Players' Ecstasy; Kris Kristofferson and Rita Coolidge's Full Moon; Family's It's Only a Movie; Ike and Tina Turner's Live! The World of Ike & Tina; Atonic Rooster's Nice 'n' Greasy; Average White Band's Show Your Hand; John Mayall's Ten Years Gone; Kool and the Gang's Wild and Peaceful
Oct. 1—Elvis Presley releases Raised on Rock; Linda Ronstadt releases Don't Cry Now
Oct. 2—Barry White releases Stone Gon'
Oct. 5—Lou Reed's Berlin is released; also out on this day: Caravan's For Girls Who Grow Plump in the Night; Elton John's Goodbye Yellow Brick Road; Bryan Ferry's These Foolish Things
Oct. 9—Gospel singer Sister Rosetta Tharpe dies; also on this day, Three Dog Night releases Cyan; Gladys Knight and the Pips release Imagination
Related: Our Album Rewind of Maria Muldaur's debut LP
Oct. 10—Renaissance releases Ashes Are Burning
Oct. 13—Family plays their final concert; Genesis releases Selling England By the Pound
Oct. 15—The Band releases Moondog Matinee; Fleetwood Mac releases Mystery to Me; Neil Young releases Time Fades Away; the Grateful Dead release Wake of the Flood
Oct. 16—Jazz drummer Gene Krupa dies; Creedence Clearwater Revival's Live in Europe is released
Oct. 17—Montrose releases their self-titled debut album
Related: 50 great Classic Rock albums of 1973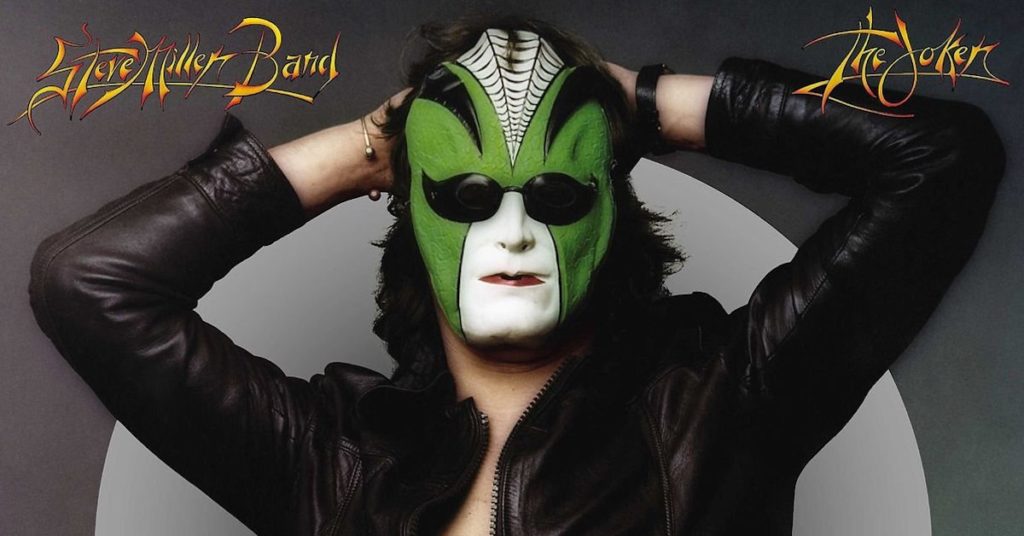 Oct. 19—The Who release Quadrophenia; Bob Marley and the Wailers' Burnin' is released; also out on this day: David Bowie's Pin Ups; the Steve Miller Band's The Joker; America's Hat Trick
Oct. 20—Peter Frampton's Frampton's Camel is released
Oct. 26—Herbie Hancock's Head Hunters is released; Diana Ross and Marvin Gaye's Diana & Marvin is released
Oct. 27—Cher releases Half-Breed
Oct. 28—Dave Mason releases It's Like You Never Left
Oct. ?— These albums were also released this month: Suzi Quatro's self-titled debut album; the New Riders of the Purple Sage's The Adventures of Panama Red; Jackson Browne's For Everyman; Gregg Allman's Laid Back;  Grin's Gone Crazy; Focus' At the Rainbow; Rick Derringer's All American Boy; Loggins and Messina's Full Sail; John Martyn's Inside Out; Fairport Convention's Nine; Traffic's On the Road; John Prine's Sweet Revenge; Bonnie Raitt's Takin' My Time; Brinsley Schwarz's Please Don't Ever Change; Kraftwerk's Ralf und Florian; Quincy Jones' You've Got It Bad Girl; Glen Campbell's I Remember Hank Williams; Bodacious DF's self-titled LP; Kevin Coyne's Marjory Razorblade; Don McLean's Playin' Favorites; Frank Sinatra's Ol' Blue Eyes is Back
Nov. 1—The new Casablanca Records label signs its first act, Kiss; Roxy Music releases Stranded
Nov. 2—Barbra Streisand…And Other Musical Instruments is released; Alvin Lee releases On the Road to Freedom; Ringo Starr releases Ringo
Related: Our Album Rewind of Ringo
Nov. 3—Hall and Oates release Abandoned Luncheonette
Nov. 9—Nazareth releases Loud 'n' Proud; the J. Geils Band releases Ladies Invited; Billy Joel releases Piano Man; Santana releases Welcome
Nov. 10—The O'Jays release Ship Ahoy
Nov. 11—Rory Gallagher releases Tattoo
Nov. 16—John Lennon releases Mind Games; The Kinks release Preservation Act 1; Bette Midler releases her self-titled sophomore LP
Nov. 19—The Beach Boys in Concert is released; Emerson, Lake and Palmer release Brain Salad Surgery; Bob Dylan releases Dylan, a collection of outtakes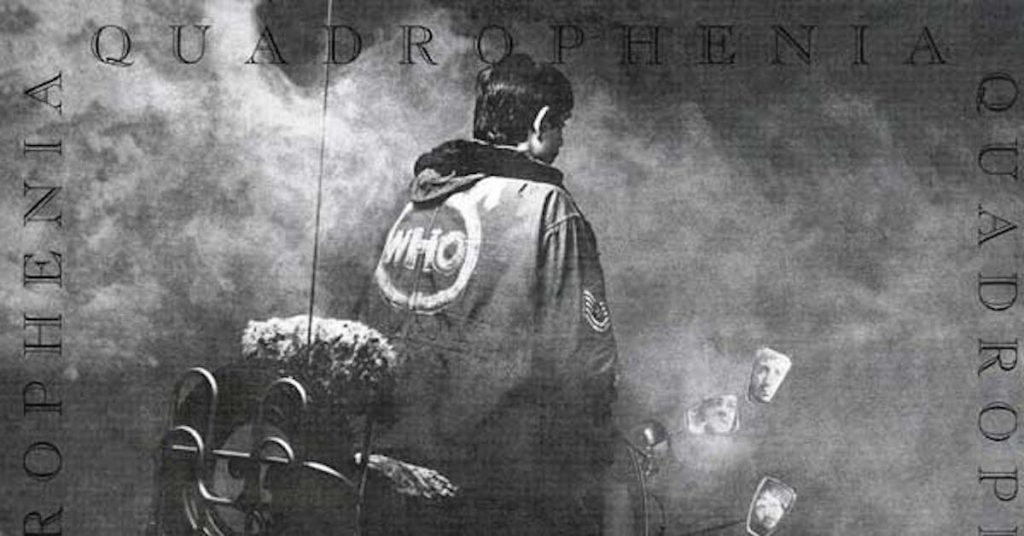 Nov. 20—The Who open their Quadrophenia tour at San Francisco's Cow Palace; drummer Keith Moon passes out onstage and is replaced by a fan from the audience; also on this date, Alice Cooper releases Muscle of Love
Related: The story behind that notorious Who concert
Nov. 23—Yoko Ono releases Feeling the Space
Nov. 26—Badfinger releases Ass 
Nov. 30—Manfred Mann's Earth Band releases Solar Fire
Nov. ?— These albums were also released this month: Mahavishnu Orchestra's Between Nothingness and Eternity; April Wine's Electric Jewels; Robert Fripp and Brian Eno's (No Pussyfooting); Electric Light Orchestra's On the Third Day; Scott Walker's Stretch; Ike and Tina Turner's Nutbush City Limits; Michael Stanley's Friends and Legends; Buffy St. Marie's Quiet Places; Spooky Tooth's Witness; Jerry Jeff Walker's Viva Terlingua; Redbone's Wovoka; Cockney Rebel's The Human Menagerie; John Denver's Greatest Hits
Dec. 1—Black Sabbath releases Sabbath Bloody Sabbath; Jim Croce's I Got a Name is released; Harry Chapin releases Short Stories
Dec. 3—A new music club called CBGB-OMFUG opens its doors in New York City's Bowery; it will become ground zero for the new punk-rock movement
Dec. 5—Paul McCartney and Wings release Band on the Run
Related: Our Album Rewind of Band on the Run 
Dec. 6—Al Green releases Livin' for You; Diana Ross releases Last Time I Saw Him
Dec. 7—Yes releases Tales from Topographic Oceans; the Temptations release 1990; Gong releases Angel's Egg
Dec. 20—Singer Bobby Darin dies at 37
Dec. 21—REO Speedwagon releases Ridin' the Storm Out
Dec. 22—Madeline Bell releases Comin' Atcha
Dec. 31—Australian brothers Angus and Malcolm Young perform for the first time under the name AC/DC
Dec. ?— These albums were also released this month: Donovan's Essence to Essence; James Brown's The Payback; Wishbone Ash's Live Dates; Bachman-Turner Overdrive's self-titled second album; the Ozark Mountain Daredevils' self-titled debut
More 1973 albums, release dates unknown (listed in no particular order)
Siegel-Schwall Band's 953 West; Fela Kuti's Afrodisiac and Gentleman; The Main Ingredient's Afrodisiac; John Fahey's After the Ball; Curved Air's Air Cut; Gladys Knight & the Pips' All I Need Is Time; Andy Pratt's self-titled LP; Elliott Murphy's Aquashow; Loudon Wainwright III's Attempted Mustache; Paul Kossoff's Back Street Crawler; Curtis Mayfield's Back to the World; Ike Turner's Bad Dreams; Paul Kantner, Grace Slick and David Freiberg's Baron von Tollbooth & the Chrome Nun; The Staple Singers' Be What You Are
Link Wray's Beans and Fatback; Charlie Rich's Behind Closed Doors; Betty Davis' self-titled album; Harold Melvin & the Blue Notes' Black & Blue; Strawbs' Bursting at the Seams; Muddy Waters' Can't Get No Grindin'; John Stewart's Cannons in the Rain; Peter Hammill's Chameleon in the Shadow of the Night; The Chieftains' 4; Mandrill's Composite Truth and Just Outside of Town; Michael Martin Murphey's Cosmic Cowboy Souvenir; Chick Corea and Gary Burton's Crystal Silence; Dave Mason's Dave Mason Is Alive; The J.B.'s' Doing It to Death; Vangelis' Earth; Etta James' self-titled LP; Malo's Evolution; Emitt Rhodes' Farewell to Paradise; Toots and the Maytals' Funky Kingston; The Spencer Davis Group's Gluggo; Leon Russell's Hank Wilson's Back Vol. I and Looking Back;
Neil Innes' How Sweet to Be an Idiot; Jonathan Edwards' Have a Good Time for Me; Return to Forever's Hymn of the Seventh Galaxy; Neil Diamond's Jonathan Livingston Seagull; Isaac Hayes' Joy; Gene Parsons' Kindling; Pink Fairies' Kings of Oblivion; Roy Harper's Lifemask; Return to Forever's Light as a Feather; Donovan's Live in Japan: Spring Tour 1973; Bo Diddley's The London Bo Diddley Sessions; Helen Reddy's Long Hard Climb; MFSB's self-titled LP and Love Is the Message; The Simon Sisters' Lucy & Carly—The Simon Sisters Sing for Children; The Four Tops' Main Street People; Bert Jansch's Moonshine; Bloodstone's Natural High; Neu!'s Neu! 2; The Sensational Alex Harvey Band's Next; Taj Mahal's Oooh So Good 'n Blues; Livingston Taylor's Over the Rainbow;
Joe Simon's The Power of Joe Simon; Mike Nesmith's Pretty Much Your Standard Ranch Stash; J.J. Cale's Really; Little Richard's Right Now!; David Essex's Rock On; Patrick Sky's Songs That Made America Famous; Burning Spear's Studio One Presents Burning Spear; The Supremes' Live! In Japan; Horslips' The Táin; The Three Degrees' self-titled LP; Robin Trower's Twice Removed from Yesterday; Lee Perry's Upsetters 14 Dub Blackboard Jungle; Wizzard's Wizzard Brew
Bands That Formed in 1973
AC/DC
Bachman-Turner Overdrive
Bad Company
Blue Swede
Butts Band
Cheap Trick
Devo
The Dictators
Irakere
Journey
Kansas
KC and the Sunshine Band
Kingfish
Kiss
Klaatu
Los Lobos
Montrose
Mtume
Old & in the Way
Pablo Cruise
Pilot
Pousette-Dart Band
Quiet Riot
The Roches
Souther-Hillman-Furay Band
Television
Ultravox
Utopia
Related: Our Album Rewind of the debut Souther-Hillman-Furay Band LP
Bands That Broke Up in 1973
The Archies
Bread
The Byrds
The Doors
Free
Heads, Hands & Feet
Honey Cone
Manassas
Muleskinner
Pacific Gas & Electric
Pentangle
The Poppy Family
Pure Food and Drug Act
Reparata and the Delrons
Sir Douglas Quintet
Spirit
Stone the Crows
The Velvet Underground
And finally, a selection of the year's notable U.S./U.K. hit singles and popular songs (alphabetical by song title)…
Related: The #1 singles of 1973
"5:15" – The Who
"20th Century Boy" – T. Rex
"Ain't No Woman (Like the One I've Got) – The Four Tops
"All the Way from Memphis" – Mott the Hoople
"Also Sprach Zarathustra" – Deodato
"Angie" – The Rolling Stones
"Are You Man Enough" – The Four Tops
"Bad Bad Leroy Brown" – Jim Croce
"The Ballroom Blitz" – Sweet
"Basketball Jones" – Cheech and Chong
"Behind Closed Doors" – Charlie Rich
"Blinded By the Light" – Bruce Springsteen
"Boogie Woogie Bugle Boy" – Bette Midler
"Brother Louie" – Stories
"Call Me (Come Back Home)" – Al Green
"Candle in the Wind" – Elton John
"China Grove" – The Doobie Brothers
"The Cisco Kid" – War
"Could It Be I'm Falling in Love" – The Spinners
"The Cover Of 'Rolling Stone'" – Dr. Hook & The Medicine Show
"Crocodile Rock – Elton John
"Cum on Feel the Noize" – Slade
"Dancing in the Moonlight" – King Harvest
"Daniel" – Elton John
"Delta Dawn" – Helen Reddy
"Diamond Girl" – Seals and Crofts
"Do It Again" – Steely Dan
"Doo Doo Doo Doo Doo (Heartbreaker)" – The Rolling Stones
"Dream On" – Aerosmith
"D'yer Mak'er" – Led Zeppelin
"Feelin' Stronger Every Day" – Chicago
"Frankenstein" – Edgar Winter Group
"Give Me Love (Give Me Peace on Earth)" – George Harrison
"Goodbye Yellow Brick Road" – Elton John
"Half-Breed" – Cher
"Heartbeat – It's a Lovebeat" – DeFranco Family
"Helen Wheels" – Paul McCartney and Wings
"Hello It's Me" – Todd Rundgren
"Hi, Hi, Hi"/"C Moon" – Wings
"Higher Ground" – Stevie Wonder
"Hocus Pocus" – Focus
"Hummingbird" – Seals and Crofts
"Hurting Each Other" – The Carpenters
"I Got a Name" – Jim Croce
"I Wanna Be With You" – Raspberries
"I'm Just a Singer (In a Rock and Roll Band)" – The Moody Blues
"If You Don't Know Me By Now" – Harold Melvin and the Blue Notes
"The Jean Genie" – David Bowie
"The Joker" – Steve Miller Band
"Just You 'N' Me" – Chicago
"Keep On Truckin'" – Eddie Kendricks
"Keeper of the Castle" – The Four Tops
"Killing Me Softly with His Song" – Roberta Flack
"Kodachrome" – Paul Simon
"Let's Get It On" – Marvin Gaye
"Life on Mars?" – David Bowie
"Live and Let Die" – Wings
"Living For the City" – Stevie Wonder
"Long Train Runnin'" – The Doobie Brothers
"Love Train" – The O'Jays
"Loves Me Like a Rock" – Paul Simon (with The Dixie Hummingbirds)
"Me and Mrs. Jones" – Billy Paul
"Midnight Train to Georgia" – Gladys Knight and The Pips
"Midnight Rider" – Gregg Allman
"Mind Games" – John Lennon
"Money" – Pink Floyd
"The Morning After" – Maureen McGovern
"The Most Beautiful Girl" – Charlie Rich
"My Love" – Paul McCartney & Wings
"Neither One of Us (Wants to Be the First to Say Goodbye)" – Gladys Knight & the Pips
"The Night the Lights Went Out in Georgia" – Vicki Lawrence
"No More Mr. Nice Guy" – Alice Cooper
"Nutbush City Limits – Ike & Tina Turner
"One of a Kind (Love Affair)" – The Spinners
"Photograph" – Ringo Starr
"Pillow Talk" – Sylvia
"Playground in My Mind" – Clint Holmes
"Radar Love" – Golden Earring
"Ramblin' Man" – Allman Brothers Band
"Reelin' in the Years" – Steely Dan
"Right Place, Wrong Time" – Dr. John
"Ring Ring" – ABBA
"Rock On" – David Essex
"Rocky Mountain High" – John Denver
"Rocky Mountain Way" – Joe Walsh
"Roll Away the Stone" – Mott the Hoople
"Roll Over Beethoven" – Electric Light Orchestra
"Rubber Bullets" – 10cc
"Sail On, Sailor" – The Beach Boys
"Saturday Night's Alright for Fighting" – Elton John
"Shambala" – Three Dog Night
"Show and Tell" – Al Wilson
"Smoke on the Water" – Deep Purple
"Soul Makossa" – Manu Dibango
"Space Race" – Billy Preston
"Stir It Up" – Johnny Nash
"Stuck in the Middle with You" – Stealers Wheel
"Superstition" – Stevie Wonder
"Take Me to the Mardi Gras" – Paul Simon
"Tie a Yellow Ribbon Round the Ole Oak Tree" – Dawn featuring Tony Orlando
"Time in a Bottle" – Jim Croce
"That Lady, Pt. 1 & 2" – The Isley Brothers
"Top of the World" – The Carpenters
"Touch Me in the Morning" – Diana Ross
"Trouble Man" – Marvin Gaye
"We're an American Band" – Grand Funk Railroad
"Whisky in the Jar" – Thin Lizzy
"Will It Go Round in Circles" – Billy Preston
"The World Is a Ghetto" – War
"Yesterday Once More" – The Carpenters
"You Are the Sunshine of My Life" – Stevie Wonder
"You're So Vain" – Carly Simon
"Your Mama Don't Dance" – Kenny Loggins & Jim Messina

Latest posts by Best Classic Bands Staff
(see all)