Maria Muldaur's Solo Debut: Smart, Sassy and Seductive
by Mark Leviton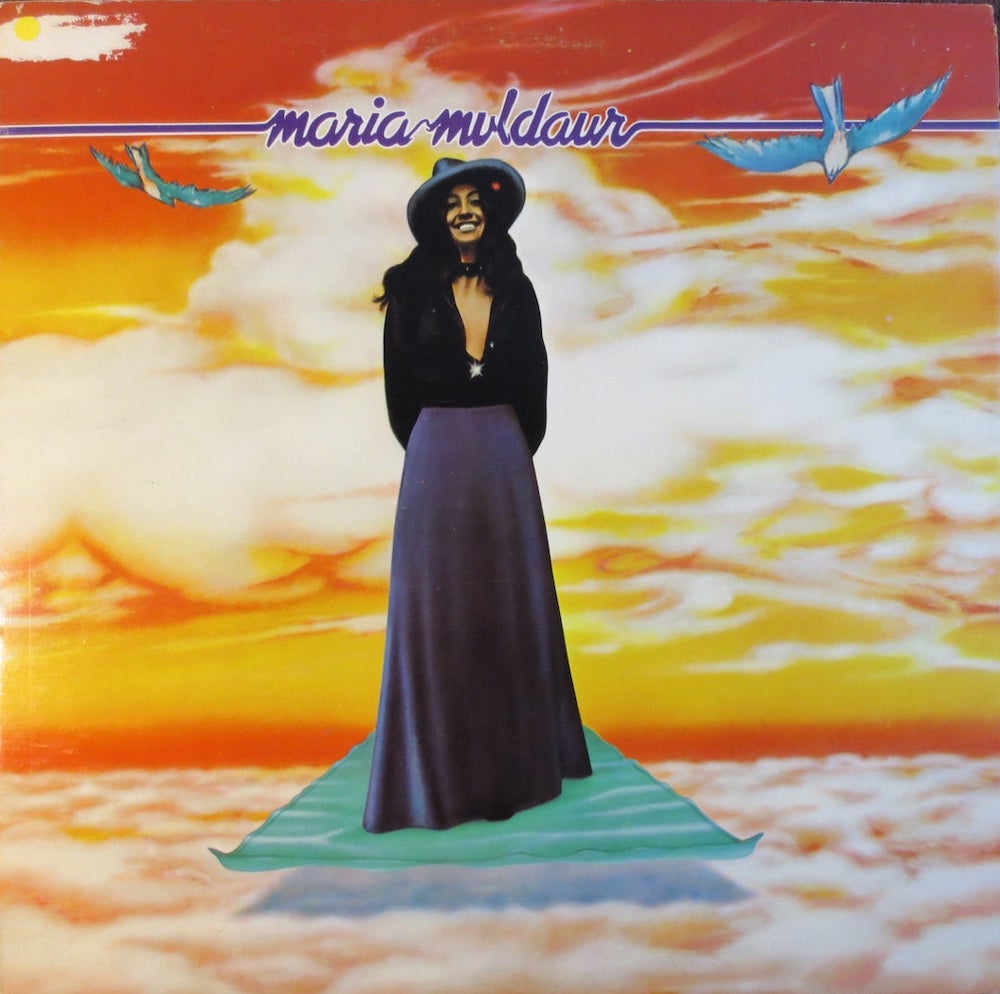 In autumn 1962, the young blues fanatics Joe Boyd and Geoff Muldaur arrived at the Cornell Folk Festival in Ithaca, New York, too late to hear the performers they'd come to see, Doc Watson and Sleepy John Estes. As Boyd recounts in his memoir White Bicycles, they stuck around for a post-gig party where the musicians and fans unwound and sang old gospel tunes. "We noticed a dark-haired beauty with a long black braid accompanying the Watson party on fiddle or keeping time with a set of bones. Geoff was too shy to talk to her, but swore he would marry her."
The young lady was the Greenwich Village-born Maria Grazia Rosa Domenica D'Amato, and she did marry Geoff, performing with him in the old-timey Jim Kweskin Jug Band, and eventually recording two albums as a duo for Reprise Records, 1969's Pottery Pie and Sweet Potatoes in 1972. By 1973, their marriage was over and Geoff joined Paul Butterfield's band Better Days just as Maria Muldaur's career was about to skyrocket. She recorded her first solo album, supervised by two men she called "the dynamic duo," her old friend Boyd and Warner/Reprise staff producer Lenny Waronker. "I had heard what Lenny did for Randy Newman and Ry Cooder, and I just loved what he could do with acoustic material," she told the writer Jacoba Atlas. "There's a total presence there that a lot of acoustic bands miss." Boyd, who'd produced Pink Floyd, Nick Drake, the Incredible String Band and Fairport Convention, among others, once told the British writer Penny Valentine his job was simple: "I just keep anything bad from happening. I keep the path clear, love the music I'm working with, and have the experience in my ears to know what doesn't sound right."
A spectacular group of musicians was brought in for the sessions, including guitarists Cooder, David Lindley and former Byrd Clarence White, drummers Jim Keltner and Jim Gordon, fiddler Richard Greene, pianists Dr. John, Jim Dickinson and Spooner Oldham, Bill Keith on banjo and steel guitar, and Klaus Voorman, Ray Brown and Chris Ethridge playing bass. It's difficult to imagine a better combination of talents for the situation.
Released in August 1973, Maria Muldaur is a potent blend of country, blues, folk and pop, and it still sounds fresh. Muldaur wasn't a songwriter, but her instincts for picking material were spot on. She gave crucial exposure to several unknown or under-appreciated songwriters, including Kate McGarrigle ("The Work Song"), Wendy Waldman ("Mad Mad Me" and "Vaudeville Man"), Dolly Parton ("My Tennessee Mountain Home") and David Nichtern, whose "Midnight at the Oasis" became Muldaur's sole Billboard top 10 hit when released as a single. The way she sings the sassy lyrics is truly seductive: "Midnight at the oasis/Send your camel to bed/Shadows painting our faces/Traces of romance in our heads."
Watch Maria Muldaur mime "Midnight at the Oasis" in 1974
Related: "Midnight at the Oasis" was just one of many surprising 1970s hits
"I think I can sing just about anything as long as it isn't a real screamer," explained Muldaur in 1974. "I need a melody. But if I have that, I can sing rock or blues—and I love gospel. I'm beginning to realize my voice is an instrument and I'm just now learning what I can do with it. The more I sing and the older I get, the better my voice is, the richer it is."
Despite the contemporary material and modern production feel, Muldaur signals her commitment to the roots of American song by beginning each LP side with a "classic": Jimmie Rodgers' country-blues "Any Old Time," first recorded in 1930, and Blue Lu Barker's risqué "Don't You Make Me High (Don't You Feel My Leg)," from 1938.
On every track, Muldaur's vocals are intimate and melodically supple (she can slide into a mean falsetto without warning), and she injects humor or pathos depending on the material. "Mad Mad Me," "I Never Did Sing You a Love Song" and "Long Hard Climb" are heartbreaking ballads, while "Vaudeville Man" is upbeat and swinging, and features Jim Gordon on clarinet (!) and Dr. John on piano.
Muldaur's take on Dan Hicks' "Walkin' One and Only" is like a visit to the Paris of Django Reinhardt and Stephane Grappelli, with Nichtern and Greene in top form and Muldaur multi-tracked to create her own Andrews Sisters-like accompaniment.
The crystal-clear production places her beautifully in the midst of an open, warm instrumental mix. On several cuts there are wonderfully funky horn arrangements from Dr. John and his New Orleans buddy Jerry Jumonville. Other highlights: Cooder's acoustic work on "Any Old Time," Amos Garrett's slinky guitar solo on "Midnight at the Oasis" and Dr. John's rollicking Professor Longhair-inflected piano on his own composition "Three Dollar Bill" (with backing vocals from Gloria Jones and Bettye LaVette).
It's tough to pick the best track, but as a whole package "The Work Song" is a revelation, and led to Boyd eventually producing Kate and Anna McGarrigle's own Warner albums. The extraordinary song is both a lament for bygone days and a "woke" look at the price paid by those on the receiving end of America's history of racial discrimination. It begins, "Back before the blues were blue/When the good old songs were new/Songs that may no longer please us/'Bout the darkies, about Jesus/Mississippi minstrels color of molasses/Strummed their banjos to entertain their massas/Some said garbage, others said art/You couldn't call it soul, you had to call it heart/Backs broke bending digging holes to plant the seeds/The owners ate the cane and the workers ate the weeds." The instrumental work and singing are perfection, a bold distillation of how Muldaur could smartly combine modern and traditional forms.
Muldaur became a solid concert draw when her debut quickly went gold, and the followup, LP Waitress in a Donut Shop, yielded another hit single in "I'm a Woman" (which she'd originally done with Kweskin). When performed in concert, "Don't You Make Me High" and "I'm a Woman" never failed to bring down the house, and Muldaur found herself something of a feminist icon.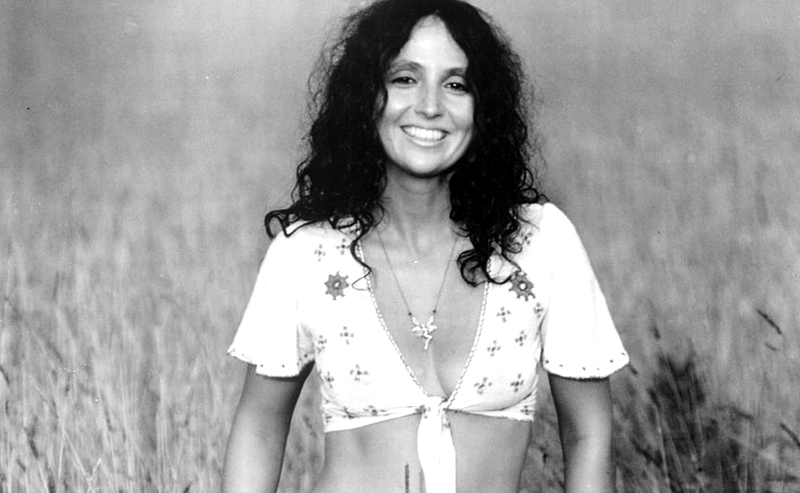 In her many decades of recording and touring Muldaur has maintained both her curation of the past and adventurous spirit. She opened for the Grateful Dead and sang in Jerry Garcia's band in the late '70s, recorded with kindred souls Bonnie Raitt, Mavis Staples and Taj Mahal, and paid tribute to her influences on albums dedicated to Memphis Minnie, Blue Lu Barker, Peggy Lee and Bob Dylan. She's issued dozens of albums, including special collections for children, a live Christmas set and revisits to her gospel and Greenwich Village roots. In 2019 she received the Trailblazer Award at the Americana Music Honors.
Listen to "Don't You Make Me High (Don't You Feel My Leg)"
Bonus Video: Watch Muldaur sing "Midnight at the Oasis" live on The Midnight Special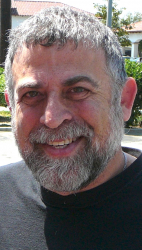 Latest posts by Mark Leviton
(see all)