The Zombies' Unusual Path of Their 'Odessey & Oracle' LP
by Greg Brodsky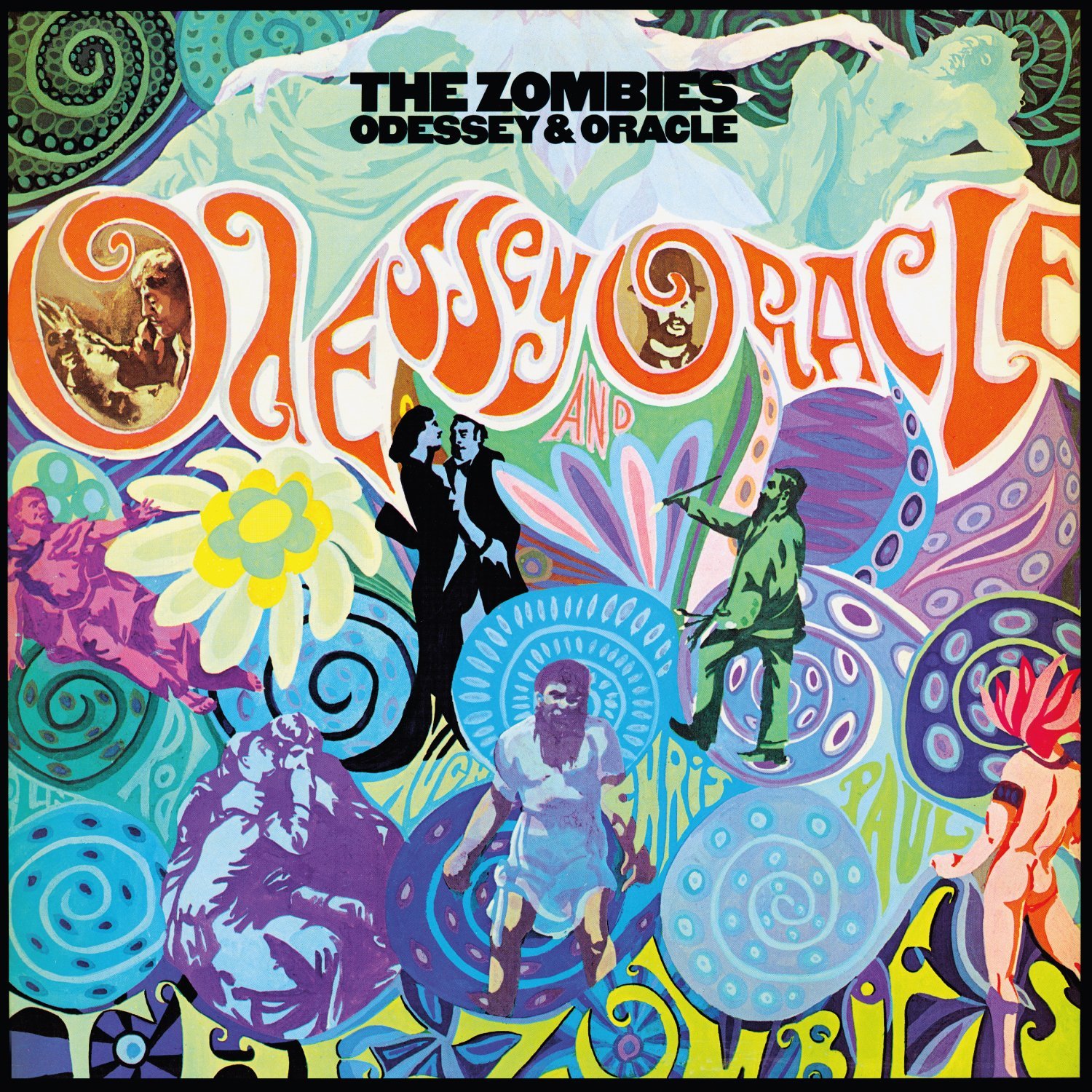 As The Zombies celebrated the 50th anniversary of their Odessey & Oracle album in 2017 – the year actually marked the golden anniversary of the recording of the album, which wasn't released until 1968 – the first thing that needs to be addressed is the title's unusual spelling. "The label said, 'We finished the cover.' 'Fantastic; we love it but [the designer] hasn't spelled it right.' We decided it works as a play on words: 'ode' and an 'odyssey'. A journey through songs."
So said the band's co-founder/songwriter/keyboardist Rod Argent in March 2017 on the eve of the North American leg of what was billed as The Zombies: Odessey & Oracle 50th Anniversary Finale tour.
The strange odyssey of Odessey is remarkable for many reasons, not the least of which is that by the time the album was released on April 19, 1968 in their native U.K., the British Invasion band had broken up. A year later a single, "Time of the Season," became their biggest U.S. hit in five years, thanks in no small part to legendary classic rock artist Al Kooper, who had bought the album in England while on vacation. More on that later.
The Zombies formed in 1961 in St. Albans, not far from London. "We met outside a pub," says Argent. "We were too young to walk in the pub," he says, laughing.
Lead singer Colin Blunstone picks up the story: "I was literally in a corner singing to myself, doing a Ricky Nelson song, and Rod came over and said, 'That's really good. I'll tell you what. If you'll be the lead singer, I'll play keyboards.'"
Argent introduced him to guitarist Paul Atkinson and drummer Hugh Grundy. Bass guitarist Paul Arnold made it a quintet. They were each around 16.
Now they needed a name.  Blunstone says, "Every young band wants an original name. We were just in our teens. We tried the Mustangs." Arnold came up with the Zombies. "To be honest, I didn't really know what a zombie was," says Blunstone. Arnold left shortly thereafter and was replaced by Chris White.
Within a couple of years, they had a huge international hit with "She's Not There." Its 18-year-old songwriter, Argent, tells how it came about. "I listened to so much music… I was absolutely knocked out by the Miles Davis band of around 1958. And there was never any thought of trying to include anything particularly jazzy or anything other than pure rock 'n' roll in what we were doing. I started weaving the song after hearing a John Lee Hooker song called 'No One Told Me.' It doesn't bear any resemblance in terms of melody or lyrics to 'She's Not There' but I just liked the way the phrase tripped off the tongue and I thought, I'll start weaving a story around this. I wanted a bluesy, melodic component to the verses.
"I wanted to make [Colin] hit just one note at the top of his range. Those simple little things were flying around my head quickly and it didn't take that long to put the thing together. And then of course Colin sang it beautifully on the end and we were on our way."
Argent jokes, "We met Manfred Mann and he said, 'Oh, man, I love your single but you've gotta change your name.'"
Fast forward to 1967. It was time to record Odessey & Oracle. As Blunstone tells it, "Somehow we managed to get into Abbey Road [Studios], which was normally reserved for EMI artists. It was expensive…you had to get in and out quickly." They "borrowed" John Lennon's Mellotron and learned how to dodge the studio's regimented staff in order to use their time and budget efficiently.
"It was a marvelous combination of having boundaries and having to do things quickly but also being spontaneous," says Argent.
Two 1967 singles from the LP failed to chart. In April 1968, the album was released in the U.K. but amid quarreling, the Zombies had already broken up. Enter Al Kooper.
Argent remembers it this way: "Al Kooper went to London and bought 200 albums [Kooper says it was only 40] and one stood out for him. He was an A&R [Artists and Repertoire] person at CBS Records. He went to see [Columbia Records President] Clive Davis and said, 'You've gotta do whatever you can.' And Clive said, 'We own this record.' But they weren't gonna put it out and Al kept nagging him."
A New Yorker, Kooper has one of the more interesting legacies in rock history. As a 14-year-old guitarist in 1958 he was part of the lineup of the Royal Teens, just after the group enjoyed a huge single with "Short Shorts." A few years later, he co-wrote the 1965 hit for Gary Lewis & the Playboys, "This Diamond Ring." At around the same time, he performed the Hammond organ on Bob Dylan's "Like a Rolling Stone." He joined the lineup of the influential band the Blues Project and then co-founded Blood, Sweat & Tears in 1967. In 1968, he conceived, produced and performed on the album Super Session, which also features guitarists Mike Bloomfield and Stephen Stills.
A few years later, having moved to Atlanta, he would discover, sign and produce Lynyrd Skynyrd. Yes, he produced "Sweet Home Alabama" and "Free Bird," among many others.
But in 1968, when he told Davis he was leaving BS&T, a Columbia act, Davis offered him an A&R job at the label. "I went to London on vacation before I started the job," he told Best Classic Bands. "I bought 40 albums there, including Odessey & Oracle–I was a big Zombies fan–and listened to all of them before starting my job.
"On my first day, I went into Clive Davis' office with the album and told him there were two or three hit singles on it. He was aware of the album but said the label had already [passed] on it. I told him, 'I think you're making a dreadful mistake,' and he said, 'I'll take it under advisement and get back to you.'
"He told me that we were gonna put it out on a subsidiary label, Date Records. The next thing I heard, they had picked [the wrong song as the single]." The song got no reaction at radio.
"They finally put out 'Time of the Season' but didn't do any promotion for it. It made it on its own thanks to disc jockeys who were taken by it. It's such a great record; it became the hit it deserved to be." The song, recorded at Abbey Road in August 1967 reached #3 on the Billboard Hot 100 in the spring of 1969.
The song is known for Blunstone's distinctive "sigh" in his vocal. "One take and it became one of the unique characteristics of the song," says its songwriter, Argent.
The various members of the long-disbanded group were invited to the label's HQ to be presented with gold records for their hit. "Did I get a raise or a gold record? No," says Kooper. "But the guys came to my office to thank me personally. We've remained friends ever since." He's also performed with them from time to time.
Watch the lyric video from the album's "Care of Cell 44"
Odessey & Oracle is #100 on Rolling Stone's 2003 list of the 500 greatest albums of all time. And, now, the long-reunited Zombies are on an extended victory lap to celebrate the album's golden anniversary. Says Argent, "At the time we made it, we would have thought it was complete craziness that the songs would resonate 50 years later."
The Zombies continue to tour regularly with Blunstone on lead vocals, Argent on keyboards/vocals, guitarist Tom Toomey and Steve Rodford on drums. (Argent's cousin, bass guitarist Jim Rodford, a founding member of the rock band Argent and a longtime member of the Kinks, died from injuries suffered in a fall in January 2018. The band recruited a Danish bass player, Soren Koch, to replace him.)
Related: Review of The Zombies in Woodstock, NY, in 2018
A book, The Odessey: The Zombies in Words and Images, includes handwritten lyrics for all the songs on Odessey and Oracle, as well as many of their other popular songs. It contains rarely seen photos from throughout the band's career, original artwork to accompany the lyrics, from both Terry Quirk, who created the iconic cover for Odessey & Oracle, and Vivienne Boucherat, who created individual works for each O&O song. The book's text includes anecdotes behind the songs and their recording, all from the original members, as well as reflections from Brian Wilson, Nate Ruess, Clive Davis, Carlos Santana, Susanna Hoffs and many others. The foreword was written by Tom Petty. Order is available here. A 50th Anniversary edition of the album was also released.
The Zombies released a new studio album, Different Game, in 2023. See them on tour. Tickets are available here and here.
If you're a new Best Classic Bands reader, we'd be grateful if you would Like our Facebook page and/or bookmark our Home page.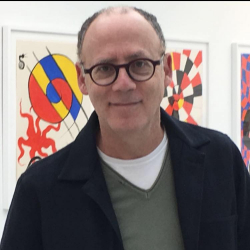 Latest posts by Greg Brodsky
(see all)