The Woodstock 50 Artist Lineup: What to Make of It
by Jeff Tamarkin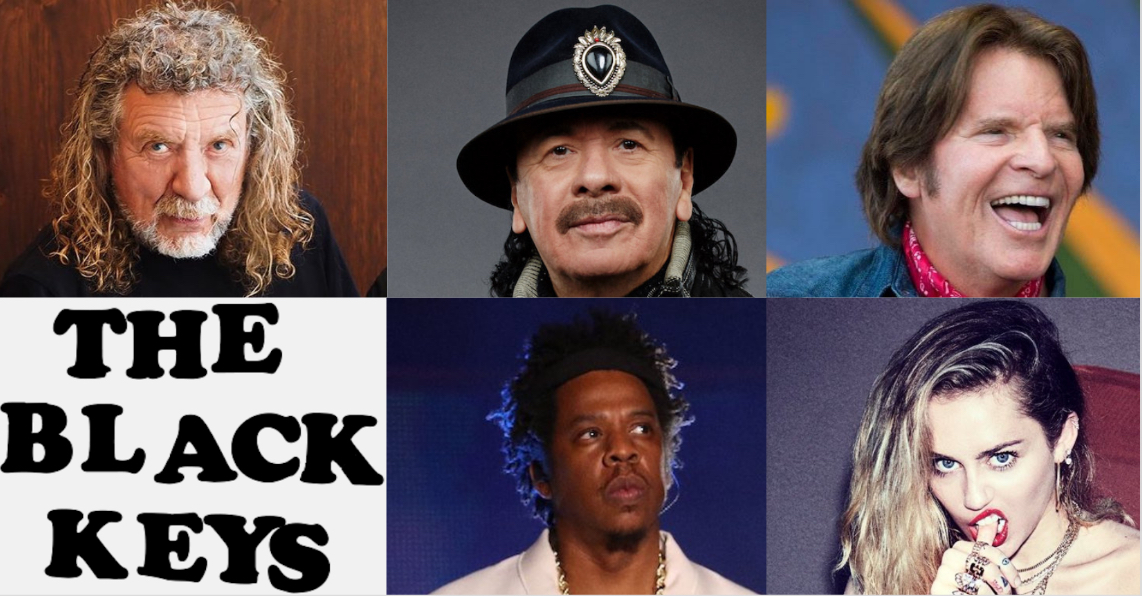 The lineup of performers for Woodstock 50 has been announced and not everyone is happy with it. "Garbage!" said one Best Classic Bands reader in a right-to-the-point posted comment. On the various social media platforms, others have registered their complaints. "What does this have to do with Woodstock?" is a common one. "This will never be like the original!" "Who are these people?" "Why is rap at a Woodstock festival?"
Etc.
It would be difficult to find anyone who enjoys, or is even familiar with, all of the announced artists. Indeed, there is rap. There is also country (Sturgill Simpson), blues (Gary Clark Jr.), R&B (Leon Bridges) and numerous artists slotting into the various subcategories that inhabit the rock and pop world today, including such superstars as Miley Cyrus, the Killers, Janelle Monae and Imagine Dragons. The lineup is all over the place, for sure, and the vast majority of the scheduled performers are too young to have been born in 1969, let alone graced the Woodstock stage. Most of the bookings are intended to draw in the core festival-going demographic, not their parents who may or may not have come to Yasgur's Farm in August 1969.
But as promised by promoter Michael Lang, who was part of the team that put together the maiden event, there are several returnees from the original weekend, including Santana (although Carlos Santana is the only original member of the early band), David Crosby (who performed with Crosby, Stills, Nash and Young), Dead and Company (featuring three members of the Grateful Dead), John Fogerty (who played with Creedence Clearwater Revival), Country Joe McDonald, Melanie and John Sebastian. Blues-rockers Canned Heat also return, presumably with the three surviving members of the '69 lineup, all of whom are still in the band today, and there's also Hot Tuna, whose Jorma Kaukonen and Jack Casady played the original with Jefferson Airplane.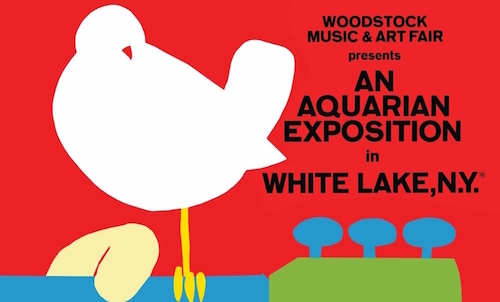 A couple of other scheduled '60s/'70s legacy acts, new Rock and Roll Hall of Famers the Zombies and Led Zeppelin's Robert Plant, were not at the original but should appeal to the veterans of that fest who show up for this one.
Related: Check out the complete Woodstock 50 lineup here
But the other surviving entities that helped make the '69 fest what it was are not to be found. The Who are sitting this one out. So is Mountain's Leslie West, who not only performed at the 40th anniversary Woodstock concert in 2009 but got married onstage during his gig! Sly Stone no longer performs and Joan Baez is retired. Stephen Stills, Graham Nash and Neil Young, all of them working separately these days, are absent from the bill. Arlo Guthrie will perform at a rival event taking place that same weekend of Aug. 15-18 at Bethel Woods, the venue that sits on the grounds of the original fest. Also scheduled for that one is Edgar Winter, who performed as part of his brother Johnny's band in '69. (Carlos Santana will make that one too.)
Watch John Fogerty perform "Proud Mary" in 2018
Many who played the original are long dead. RIP Joe Cocker, Jimi Hendrix, Janis Joplin, Ten Years After's Alvin Lee, Richie Havens and three members of the Band (although drummer Levon Helm's daughter Amy is on the list for 50). All are gone.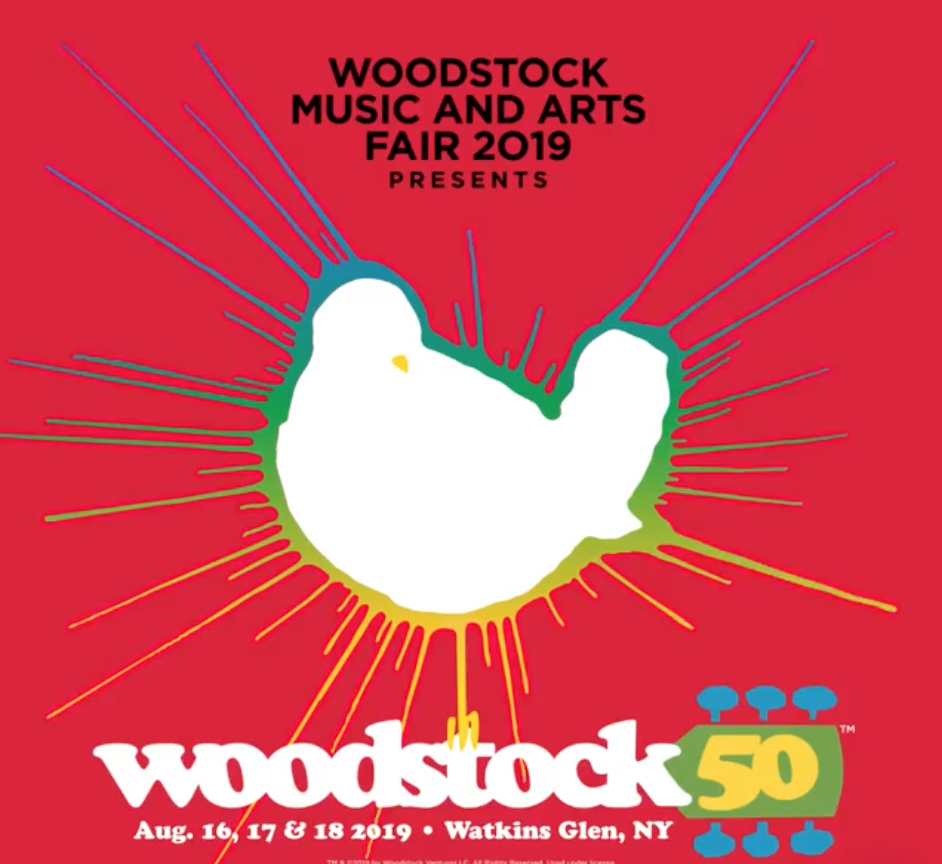 Given the situation—the aging of the 1969 participants, the economics of putting on a large-scale music festival in 2019, etc.—it's easy to play promoter and ponder who we think should have been booked. But if you're the folks forking out the millions of dollars required, reality takes a whole different form. Is it practical to suggest that a huge three-day rock festival consist entirely of artists whose ages would necessarily be 70-plus? What audience would that attract? Would 100,000 or more senior citizens show up and spend three days and maybe nights in a setting such as this?
You know the answer.
Watch Country Joe McDonald's "Fish Cheer" and "Feel-Like-I'm-Fixin'-to-Die Rag" from the original Woodstock
Granted, there are music festivals that appeal to older adults. The Newport Jazz Festival and the Monterey Jazz Festival have been going annually for several decades, and many of their attendees are close to (or well into) Medicare age. There are also bluegrass and folk festivals and blues festivals and other genre-specific events, many of which draw both younger and older patrons.
But rock and its 21st century variants is a whole 'nother thing. For Woodstock 50 to recoup what is undoubtedly a massive financial outlay, it must compete with the other well-established summer fests like Coachella and Bonnaroo, as well as the many others that pop up all over the place. To convince music fans to fork over a good chunk of their paycheck (ticket prices have not yet been announced, as of this writing), Woodstock 50 can't survive on the likes of Santana, Fogerty and the Dead alone. Without offering the types of acts that appeal to the demographic that habitually attends multi-day festivals in 2019—that being the 20s and 30s crowd—Lang and his partners would have found themselves in the same situation they were in back in 1969 when hundreds of thousands without tickets crashed the gates and watched Woodstock for free: broke.
Watch Robert Plant and the Sensational Space Shifters perform Led Zeppelin's "Going to California"
It's easy to grouse about the Woodstock 50 lineup. It's hard to imagine any patron of any age who will enjoy everything. Just as some older folks turn their noses up at rap, there are undoubtedly thousands of young fans asking themselves, "Who is this David Crosby guy?" (This time there will be three stages, so those who aren't into one artist can go shuffle over to another stage.)
Related: What became of all of the original Woodstock performers?
But it's also kind of amusing (and just a bit sad) to complain about the diversity of the bill. If you analyze it, the music at Woodstock 2019 is actually more diverse than that of Woodstock 1969, and while not everything will appeal to everyone, those who attend will surely find plenty to like.
Those who won't attend, because the lineup isn't "Woodstock-y" enough, and those who do make the trip upstate without being familiar with much modern music, might even find they like some of these younger artists if they give them a try. Several, from the Lumineers to the Black Keys, Nathaniel Rateliff and the Night Sweats, Dawes, Greta Van Fleet, multiple Grammy nominee (including Album of the Year) Brandi Carlile and Courtney Barnett, draw on many of the same influences that inspired the Woodstock-era artists.
Watch the Black Keys perform "Weight of Love" on Austin City Limits
On the other hand, some of the younger Woodstock 50 attendees might want to check out those '60s veterans like Fogerty, Santana, Hot Tuna and Plant. They may be surprised at how damn good some of them still are.
Most importantly though, Woodstock was never all about the music. The 1969 festival was a world-changing cultural benchmark. It was also a massive party. As great as the music was, it was part of something greater. There is no way—for reasons that are largely cultural—that Woodstock 50 will capture that same vibe or have the same meaning. 2019 just isn't 1969, and the people who will show up at the Watkins Glen, N.Y., site for this one have little in common with their predecessors.
Watch the Lumineers' "Sleep on the Floor" video
Will it be a success? Will it be fun? Will it be, as the original famously promised, "three days of peace and music"?
Or will it, like the 30th anniversary Woodstock event held in 1999, largely be an unmitigated disaster: overcrowded, rowdy, ugly, a drunken bacchanal? We'll just have to see how that goes come August. It's easy to be cynical, to trash Woodstock 50 as a corporate sellout, to slam the promoters for cashing in on the name. It's a no-brainer to proclaim that an anniversary Woodstock can't possibly be anything like the first—anyone with any knowledge of that era and that unprecedented event knows that it can never happen again, and anyone who heads to 50 expecting it to bear a resemblance to the original is in for a rude shock.
Sure, Lang and company could have used a different name than Woodstock 50. By using that trademark yet again they naturally invite comparisons that range, frankly, from impossible to ludicrous. The Woodstock 50 crowd will be constantly wired via their smartphones and laptops, for example, a technology that didn't exist back then and would have made it a whole different event if it had. Woodstock 1969 was spontaneous; everyone winged it. Every detail of Woodstock 2019 will be planned meticulously, with little left to chance.
Watch Nathaniel Rateliff and the Night Sweats perform "S.O.B."
But to condemn Woodstock 50 in advance based solely on the promised musical lineup reeks of "get-off-my-lawn"-ism. Just as the parents of the original Woodstockers moaned about the "damn hippies" sitting in the mud stoned on pot and listening to that terrible "rock crap," now it's some of the Woodstock generation grumbling about "rap crap."
Let 'em have their own music, their own mud, their own chosen pleasures. Will they "get back to the garden," as Joni Mitchell sang in her classic composition "Woodstock"? Well, since this one's being held at a racetrack, that may not be as easy.
But it will be theirs, hopefully something they will always remember. The world may not be a different place after the Woodstock 50 crowd heads home, but if things go according to plan, some folks will have had some fun for a few days—as Joni also sang, "a song and a celebration."
Watch Santana's career-launching "Soul Sacrifice" from Woodstock 1969

Latest posts by Jeff Tamarkin
(see all)